All of us wanna look attractive and be healthy. We all got a little bit of narcissism in us and as long as it doesn't go over the top it isn't egregious but works in our favour. What really earns you those stares from people are your good looks or it's more like having a great shape. Women love the hourglass figure. Or then is it the men-folk who prefer women with the hourglass look?
Nowadays most services (uber for personal trainers) are accessible on a mobile, the Fitness domain will ensure your workout becomes enjoyable hence second nature to you and will help you realize that look you dream of.
Though most of us are averse to physical exercise, everyone wants to be healthy, fit and shapely. So here's an answer to all your predicaments – Fitness Apps. Or rather a more refined version named as Uber for personal trainers.
Fitness apps help people connect with certified fitness instructors. Users can search through the app for vetted trainers and choose one who fits their bill based on factors such as availability, location and type of workout. On confirmation trainers will reach out to the users as per their validation.
Inception of Uber For Personal Trainers
The idea for an App originated because people nowadays search for personal trainers before hitting a gym. Getting trained by a trainer in the gym does not suffice as he / she may not be experienced enough as per your expectations. And you don't want to commit to a long term relationship with one person.
Most programs offer in-app program and support. This is done via video or live streaming with your trainer. Here, we give you an introduction on how to find the best online personal trainer for you based on factors such as price, availability, platforms used, and the accreditations and certifications they hold.
Online personal training is pretty much flexible and cost-effective alternative to traditional training that happens in gyms and can help you reach health and fitness goals faster than doing it alone. While this trend is growing in popularity, it can be expensive, time-consuming, and challenging to find the trainer to help you achieve your set goals.
Apps need to be optimally priced, have diverse options for every kind of user with pay-as-you-use facility for folks looking for various options such as 5, 10, 20, 30 and 50-sessions depending on their dedication.
Over and above there is no transparency regarding where your investment is going. The goal is to make personal training and one-on-one fitness affordable, convenient and accessible, while bringing transparency to the system.
Apps need to be cashless, require no membership fees, and users should have the choice of a different trainer or workout type whenever they wish so.
People don't want to be tied down to one trainer or one trainer's style of training for too long, which is a probability if they sign a training contract at a gym.
People value the flexibility of being able to work with different trainers and do different workouts, so they are looking for a variety of training options, such as yoga, kickboxing, weights or just regular personal training workouts.
To help you discover various possibilities in the On-demand Fitness industry, we cite the on-demand business model below.
On-Demand Model: To Be A Model 
The on-demand model is for those folks who are equipped with a team of professional fitness trainers and experts in different training disciplines. For them then there's a tech solution called the on-demand model.
This excellent technological platform transforms the manner in which the Fitness Industry works.
The solution enables you to offer people-centric onsite services to customers on a mobile application.
Customers can request training on disciplines such as boxing, yoga, dancing, cardio, weights, cycling, etc. Customers can request for the most diverse array of fitness experts in any area of choice, all of which are available at their fingertips.
Virtual personal training offers you the flexibility you always wanted so that you could work out on your own time. With this facility you can exercise at home or the gym, and have a professional keep you accountable to your program. Hence this gives you the opportunity to explore more options that are not limited by location and choose the trainer that is the best fit for you.
The Software Solution: A Healthy Solution
Tap a button to request a Personal trainer.
Search for an expert trainer in a particular discipline.
Set your schedule and location for your personalized workout.
Get an estimate on the charges for a session from various local trainers.
Book an appointment with your favourite fitness expert.
Make the payment from within the App.
Help maintain high-quality standards through ratings and reviews.
Thus, an On-Demand solution promises an incredible customer experience with instant gratification for fitness needs.
Online Marketplace To Get Your Pick 
'Any manner of workout' with one touch is the new anthem, followed by all the professional fitness trainers in Fitness Industry. To revolutionise services through technical expertise and a possible software solution, you can create an app-based marketplace.
This will help connect thousands of professional instructors and local athletes / common folks. It will change the way they workout, with unlimited workout options and services available through an application.
The Online marketplace software solution for fitness industry offers a range of options:
Finding a favourite professional instructor across various training disciplines for one-on-one fitness sessions
Look up for daily class schedules with specific instructors as per time preferences
Schedule as many sessions with celebrity trainers or join proven fitness programs, hit the gym, train with reputed professional trainers or join treks
Easy booking and payment services
Rating and reviewing the services.
In today's digital landscape, the mobile app or web-based solution serves as one of the most reliable, flexible and user-friendly way to schedule fitness sessions with professional trainers.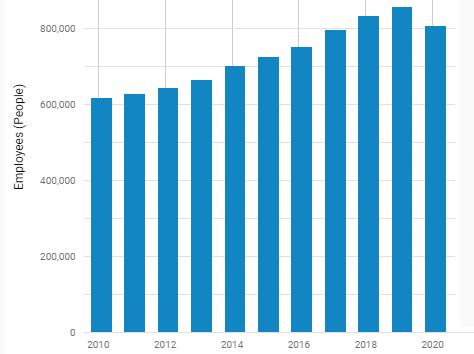 A Combo To Profit The Trainer & The Trained 
The app-based platform will contain a directory of highly trained and professional instructors located in the nearby areas, providing unlimited options to customers for personalised workouts.
Thousands of fitness classes and gyms can also be listed with daily class schedules, under specific categories. Such an app serves as a reference guide for customers providing information on various options such as, group sessions, ratings and reviews of listed personal instructors, professional trainers and gyms near you.
In addition to a mobile app that serves as a digital storefront, you can also build a detailed catalogue for customers with relevant content:
To find various professional instructors and personal trainers along with their reviews, across different fitness training disciplines
To get information regarding class schedules, any premium programs, membership schemes available with various local gyms
To find out private or small group sessions of a variety of professional athletes or personal trainers.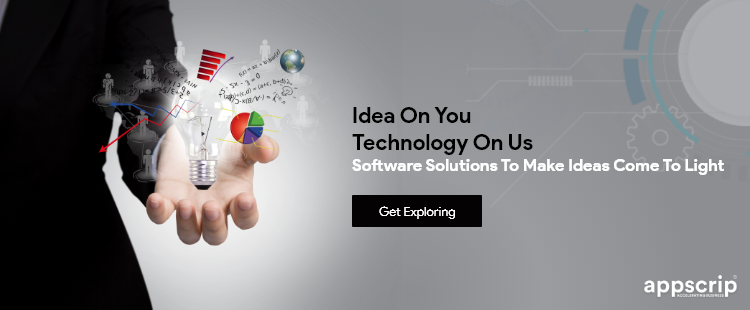 With an Engineering degree and a Diploma in Management under my belt, I worked for 16+ years in the automotive industry with various manufacturers. But my passion for writing was overwhelming, which I turned into a career. I have been writing for more than 10+ years and mostly in the IT domain. I am sure you will find the 300+ published blogs of mine in here informative, exhaustive and interesting.