Convoy, an on-demand Uber for trucks company that connects truckers and shippers, raised $185 million funding on 21st September 2018, led by Alphabet's CapitalG.
Growth of Convoy as Uber for trucks service provider
Founded in 2015, Convoy is a Seattle based digital freight booking software. It was established by 2 former Amazon employees, Dan Lewis and Grant Goodale.
 Trucks often sit idle due to inefficient scheduling – Convoy Co-founder and CEO Dan Lewis
Convoy is all about cutting out mediators and the long communication chain it requires to get in touch with companies that have trucks with space to make those shipments.
Small trucking businesses were unable to connect to the shippers and shippers found very limited options to move their loads. This dis-balance in demand and supply led to trucks towing empty trailers further leading to wastage of huge percentage of fuel and unemployed truck drivers.
Uber for trucks, Convoy, helps people with small trucking businesses get their loads at acceptable prices through an application.
Process of booking Uber for trucks
Trucking side:
Truckers are provided with an application where they can see and accept the load hailing demands and send the trucks accordingly.
Truckers get the exact idea of what material they are transporting, allowing them to be prepared  with the proper equipment.
Trucking businesses can manage multiple loads as the app make it easier to keep track of all the ongoing trips.
Shipper side:
Shipper can book the load hailing service for transportation of its goods via the Convoy Uber for trucks app.
Shipper specifies the content, size and other required details about the load.
The app immediately generates the price of the load hailing service and displays it to the shipper.

Shipper confirms the order and make payment on day of its completion.
UI of Convoy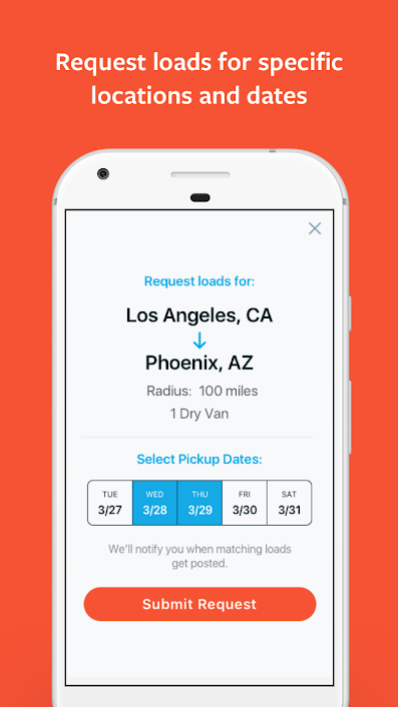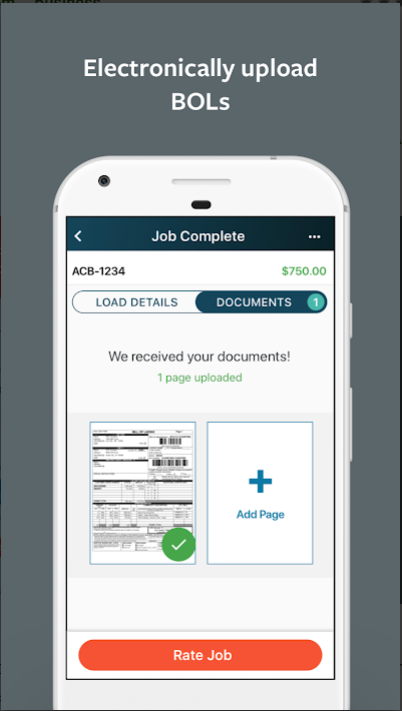 Image credits: Convoy App, Google Play
Why is Convoy getting all the attention?
Convoy, Uber for trucks, is a startup that raised such a huge sum of capital via venture. Uber for trucks app, Convoy, is looking to transform the $800 billion trucking industry, which is not an easy task.
Convoy connects truckers with people who need their freights moved. Now, with the $185 Million funding, taking Convoy's valuation at $1 Billion, it can think of expanding worldwide with further diverse services.
Convoy being a Uber for trucks startup, is likely to face stiff competition from other established Uber for trucks service providers. Convoy aims at diminishing importance of freight brokers, Coexisting with the key players of trucking industry's online freight brokers is going to be a very tough call.
Conclusion
Convoy announced a whopping $185 Million Series C round led by CapitalG, the venture capital arm of Google parent Alphabet. It's the fourth-largest funding round ever for a Washington-based company and the largest of 2018.
A startup like Convoy is showing immense growth in the industry, In terms of financial as well as customers, implying the open doors of the industry for new entrepreneurs to set up their startups.
Related Resources
Bringing your Uber for trucks app to life: The Basics
UPS & Blockchain Technology – New technology trend for shipping & logistics
On-Demand Logistics: 5 Major Digital Disruptions
Starting a trucking business in Australia? 7 trends you should know
Trucking Dispatch Companies and Dispatcher Features You Must Know About
Launch your own Uber for trucks application with our 100% customizable and ready-made Convoy-like software solution, LoadEmUp
Click Here