A well-kept lawn forms an integral part of an attractive house. That beautiful piece of green provides you comfort and respite from the daily hustle and bustle of life. You seek refuge in its embrace.
So what happens when you don't tend to it? The grass grows and soon what was supposed to be a pleasing sight turns to an ugly mess.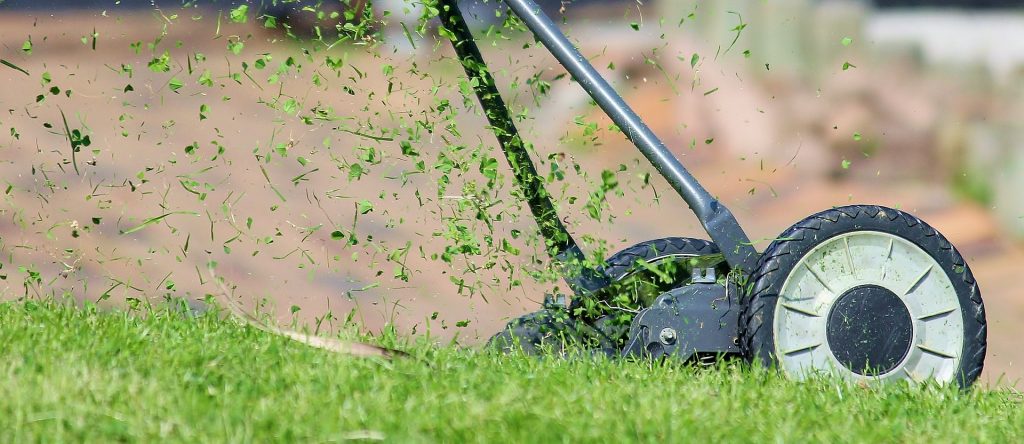 You then look around for someone to mow your lawn and make it all pretty. You finally contact the person who agrees to do the job and says you can expect him there between 9-10 in the morning, you wait until 2 then you get on with your day, then you might get a message at four saying, "Sorry I couldn't make it today. Can I come tomorrow?"
A similar situation can happen in case it snows heavily and your front drive is piled up with snow. You are stuck and can't go anywhere without having it cleared.
Wouldn't it be nice to have to choose from among an array of people offering their services? Someone trusted with good credentials?
Well, this is now a reality actualized by mobile apps that offer on-demand services from professionals.
Welcome to a brand new way of getting things done. Its called the 'Uberisation' or the gig economy.
In the past, the only way for builders, painters, roofers, plumbers to advertise was a listing in the Yellow pages or the back of the newspaper or on the local window shop. But now the app is a much more efficient and neat way of promoting services.
Is the Snow and Lawn Industry big enough?
The rise in single homes, owing to the growing nuclear family culture in the U.S., has led to the construction of houses. People are taking a higher interest in outdoor & gardening-related activities. The developing trend of backyard beautification in North America and Europe is further expected to fuel product demand in these regions.
Snow Management
In May 2016, the Snow & Ice Management Association (SIMA) released a report that studied the private snow and ice removal market across the U.S. It provides some gainful insights into the snow services industry.
The size of the private snow removal market in North America is estimated to be $22.7 billion.
The size of the public snow removal market is estimated to be $3-4 billion.
New York is 13% of the market itself.
 Lawn Care
The global lawn mowers market size was valued at $25.9 billion in 2016 and is expected to reach $38.2 billion by 2025.
It's imperative that mobile apps will become THE place for people to put on their snow removal/lawn care requests. All operators and neighbors can log on and accept whatever jobs are closest to them on-demand.
Well Know Uber for Lawn Work/ Snow Players
Mowers and Shovelers
The PLOWZ & MOWZ app brings on-demand snow plowing and lawn mowing to a mobile device. It's fast, easy, efficient and is available in over 30 cities across the US.
Lawn Guru is an app-based service that allows homeowners to hire a snow or lawn contractor from their phone with this on-demand service.
Touch Plow
It connects you up with reliable, experienced snow clearance professionals in your own neighborhood. With just a few screen taps, you choose the clearing you want, when you want it, what equipment you require and your budget. You design the plan you want and let the providers come to you.
Check out : Rise of Multipurpose Apps: Reason Why Big Businesses & Startups Are Making The Switch
On-Demand Yard Maintenance / Snow shoveling Features
An app service must enable its users to instantly schedule, review, and pay for various types of lawn care through the use of a mobile app or website.  It must do away with the need to have a lawn care worker meet you at your home just for a quote before a service is even scheduled.
Outlined below is what a typical app offers in terms of features.
| | | |
| --- | --- | --- |
| Live Lawn Care Professional Finder | Lawn Care Service Categories | Filtered List of Professionals |
| | | |
| --- | --- | --- |
| Choose Services Required | Scheduling the job | Real-Time Booking Status |
| | | |
| --- | --- | --- |
| Live-Tracking | Chat | Invoice Generation |
---
If you are contemplating starting your own Uber for Lawn Care/Yard Work/Snow Clearing Business try Mowit – Our
ready-made Customizable Solution
[spacer height="5px"][adrotate banner="2″][spacer height="5px"]