Are you at cross-roads regarding which profession to adopt? If you are in the United States, then charting your course to become a physician is your best bet. And it's a noble profession to boot. A physician in US makes $218,173 per year, while in other developed nations it averages to $106,607. There are 2.6 doctors per 1000 patients and there will be 54,700 unfilled posts for physicians by 2028. Read on – US healthcare industry an overview.
Recommended high-priority preventive services availed in various age groups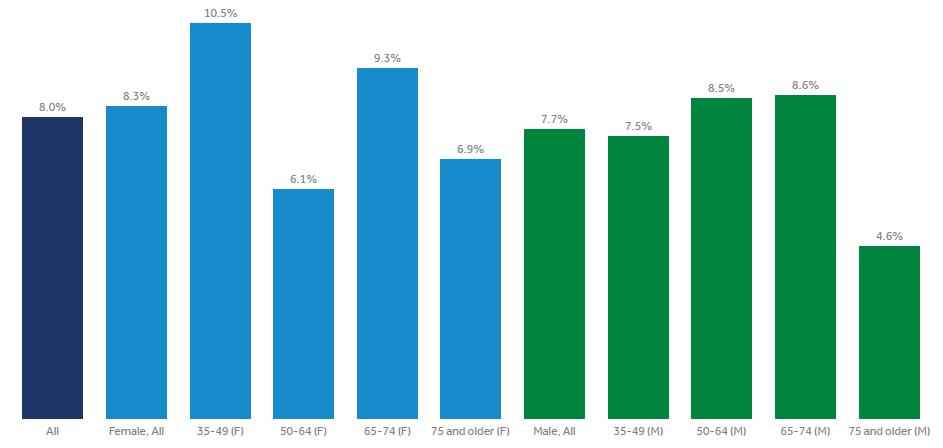 As per the bar-chart, only 8% of the population availed high priority preventive services. This does not augur well for a medical industry that prides itself to be among the best. It would also be worth looking at the reasons for such low numbers.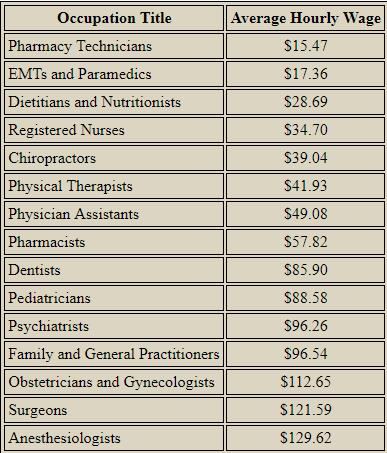 The healthcare industry includes a range of players like hospitals, doctors, nursing homes, pharmacies, diagnostic laboratories, medical device manufacturers, dentists, psychiatrist, pharmacists, and many other components of the health care system.
On the right find the average hourly wage rates as per the occupation in the healthcare industry.
| | |
| --- | --- |
| Percentage Spent | Spending Vertical |
| 31 | Hospital Care |
| 21 | Physician/Clinical Services |
| 10 | Pharmaceuticals |
| 4 | Dental |
| 6 | Nursing Homes |
| 3 | Home Health Care |
| 7 | Administrative Costs |
| 6 | Investment |
| 6 | Other Professional Services |
| 3 | Other Retail Products |
| 3 | Govt public health activities |
For every dollar spent on healthcare, find above the details of percentage spent on each vertical.
The US government does fund two kinds of health plans: the poor are insured by Medicaid and elderly by Medicare; as well as veterans and federal employees and Congressmen. State-run programs insure other public employees.
From the details of portion of medicaid spending, we can see that the largest share goes to the disabled, even though the portion of beneficiaries are less. And the least spending is on the aged.
However, many Americans have their healthcare paid for by their employer.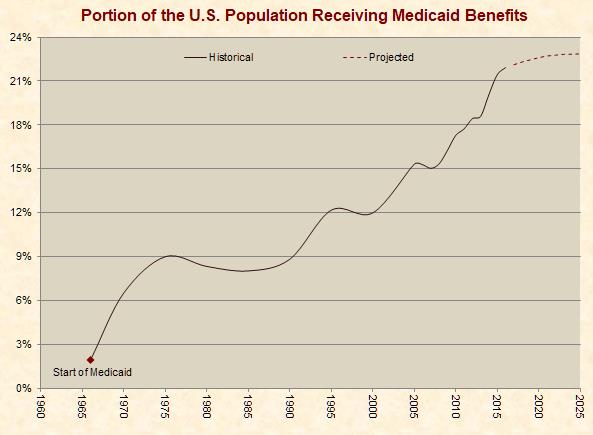 In the above graph we have details of US population receiving medicaid benefits. The numbers keep rising which is a good trend.
Also Read : Create A Successful Marijuana Dispensary Application
Healthcare in the US is provided by many distinct organizations. 58% of US community hospitals are non-profit, 21% are government owned, and 21% are for-profit.
Total healthcare spending in the U.S. was 19% of its GDP in 2018, the highest in the world.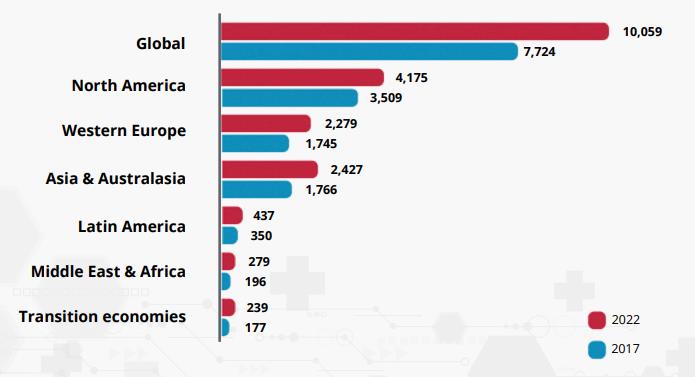 Increase in healthcare spending world-over in $ (Billions)

As depicted in the above picture, social determinants play a greater role than perceived earlier on the impact of health outcomes than does health care in itself. Healthcare alone will not suffice to get a ailing person healthy again.
In 2018, 48% of U.S. healthcare spending came from private funds, with 28 per cent coming from households and 20 per cent coming from private businesses.

The annual growth expenditure on Healthcare saw a rise of 2.9% from 2013 to 2017. But from 2018 to 2022 it is projected to rise by 5.4%. And the factors responsible for the increase in mentioned.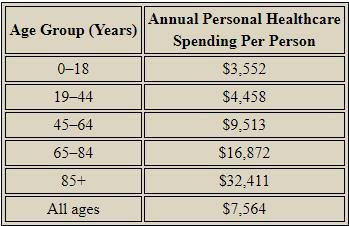 Unbelievable facts of US healthcare industry an overview:
In the box on the right, find the annual personal healthcare spending per person for the given age group. The highest is in the age group on 85+ and the least up to the age of 18.
Because of its inefficiency, administrative cost is 8% of the overall healthcare costs. In other developed countries, it's 1% to 3%.
Hospitalization and treatment for heart attack will cost you around $20,246.
Healthcare as a percentage of GDP has increased from 5% in 1960 to 18.2% in 2018.
Anti-cancer drug Avastin costs 10 times costlier as compared to what you will pay UK.
Americans are obese: 4 out of 10 are morbidly obese and 7 out of 10 are overweight. 300,000 premature deaths a year is due to obesity.
Obesity-related health issues cost over $150 billion a year in the US.
4 million Americans went overseas for medical care in 2017 to get a better deal.
The number of uninsured Americans has dropped from 48.6 million in 2010 to 29.3 million in 2017.
In 2018, employers paid 75% of costs for healthcare while employees contributed the rest.
AI will revolutionize diagnostic practices.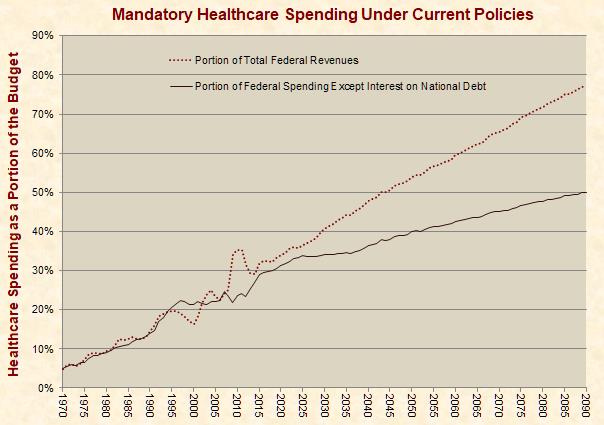 In the above graph, you can notice how over a period of time the percentage of spending on Healthcare (in relation to total federal revenues) has taken a beating. The gap only widens as years pass by.
Uninsured
2015
2018
Number
Portion of Uninsured
Number
Portion of Uninsured
Not a citizen
12,729
18.60%
11,874
16.10%
Income $50,000 to $74,999
11,652
16.60%
9,876
14.20%
Income $75,000 or more
18,857
19.20%
16,846
17.80%
Income of 50,000 or more
30,509
35.80%
26,722
32.10%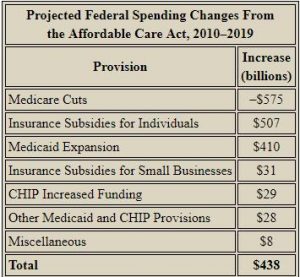 In the above finding, we can see that over the years the portion of uninsured has reduced. More numbers are opting for insurance.
On the right, in the box find the Federal Spending changes after the introduction of the Affordable Care Act (or Obamacare) – that is for the period between 2010 to 2019.
The increase is right on track as the aim to include more people under insurance is having positive effects.
The top three causes of death among both sexes and all ages in the U.S. have consistently remained 1) cardiovascular diseases 2) neoplasms and 3) neurological disorders.
While there is no consensus as to the single cause of rising U.S healthcare costs, experts have identified three contributing factors.
The first is the cost of new technologies
 Next high cost of prescription drugs
 Finally high administrative costs.
The United States spends considerably more on healthcare than any other developed nation, but the quality of healthcare is much worse.
From the above chart we can perceive the latest technology that would be inculcated into the healthcare industry.
The National Academy of Sciences found that among other high-income nations, the U.S. has a higher rate of chronic illness and a lower overall life expectancy.
Important Insurance Terms and Concepts:
Cost-sharing expenses: The term "cost sharing" refers to the portion of medical expenses that you would have to pay while receiving healthcare. This is not part of the premium you pay.
Annual deductible: The annual deductible is the amount that you would have to pay each year before the insurance company starts paying its share. If the deductible is $1,000, then you would responsible to pay the first $1,000 in healthcare you receive each year, after which the insurance company would start paying.
Copay: Copay amount is usually fixed. This is an upfront amount you pay each time you receive care, if and when that care is subject to Copay. For example, a copay maybe $40 and could be applicable for a doctor visit. Hence anything above this would be picked up by the insurance company. Plans with higher premiums generally have lower Copay and vice versa.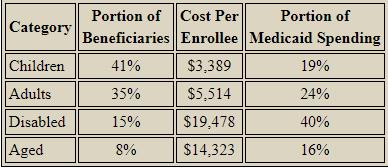 Coinsurance: Coinsurance is a percentage on the cost of your medical care. For example, if you would have to take an MRI that costs $1,000, you might have to pay 20% – that is $200. And the insurance company will take care of the rest which would be $800 – that is 80%. Plans with higher premiums usually have less coinsurance.
Annual out-of-pocket maximum: This is the out-of-pocket annual maximum cost-sharing you will be responsible to pay in a year. It is the total of your deductible, copays, and coinsurance. After the limit is reached, the insurance company will pay 100 percent of your covered costs for the remainder of the plan year. Most enrollees never reach the out-of-pocket limit but it can happen if a lot of costly treatment for a serious accident or illness is needed. Plans with higher premiums generally have lower out-of-pocket limits.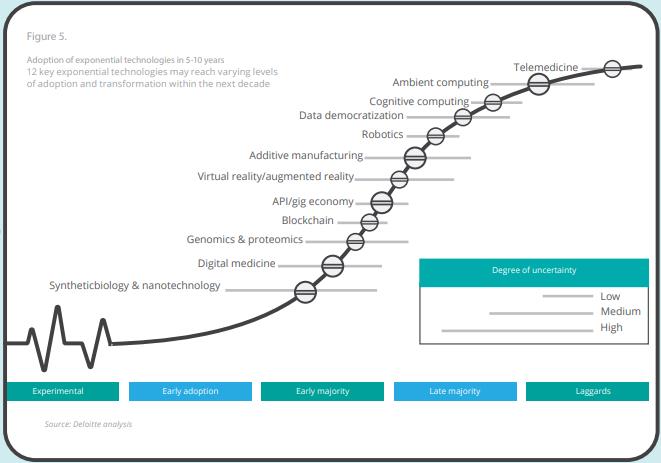 What is means to be a 'Covered Benefit':
The terms 'covered benefit' and 'covered' are used regularly in the insurance industry, but can be confusing. A 'covered benefit' generally refers to a health service that is included under the premium for a given policy that is paid by the enrolled patient. 'Covered' means that some portion of the allowable cost will be considered for payment by the insurance company. It does not mean that the service will be paid at 100%.
For example, in a plan under which 'urgent care' is 'covered', a copay might apply. If the copay is $100, the patient has to pay this amount and then the insurance 'covers' the rest of the cost for the urgent care service.
Sometimes an insurance company might not pay towards a 'covered benefit'. If a patient has not paid the annual deductible of $1,000, and the cost of the covered health service is $400, the patient would have to pay the $400. The service is 'covered' as it counts towards the annual deductible, therefore only $600 would remain to be paid by the patient for future services after which the insurance company would pick the tab.
Conclusion – US healthcare industry an overview
Healthcare policy affects the cost citizens must pay for care and their access to quality care. This can influence the overall health of a nation literally and economically. The rising cost of healthcare has placed an undeniable strain on the disposable income of citizens as well as on state budgets. Unless quality healthcare is easily accessible, the nation as a whole will suffer on all fronts.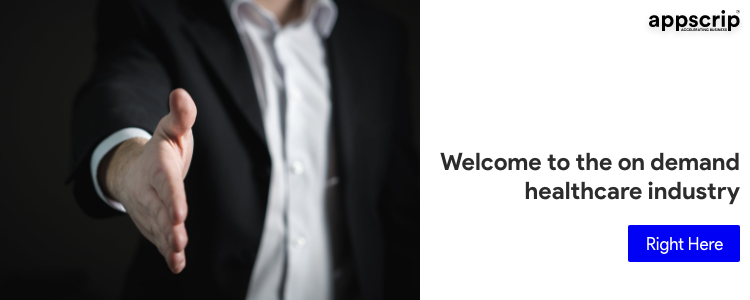 With an Engineering degree and a Diploma in Management under my belt, I worked for 16+ years in the automobile industry with various manufacturers in various capacities. But my passion for writing was overwhelming, hence I turned that into a career. I have been writing for more than 10+ years on various domains including the IT industry. I am sure you will find the 200+ published blogs of mine in here informative, exhaustive and interesting.