Sports Entrepreneur Series – 3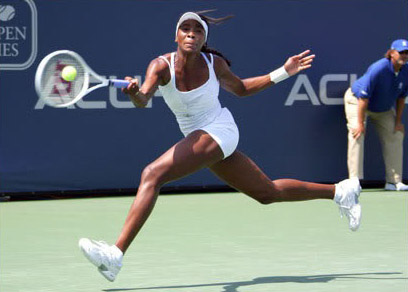 Venus Ebony Starr Williams born 17th June 1980 in Lynwood, California, to Richard Williams and Oracene Price is a professional tennis player worth her weight in gold.
Her talents were discovered at the age of seven. At the age of 10 she moved to West Palm Beach, Florida,  to help enhance her training. Williams holds an enviable 63–0 record on the US Tennis Association junior tour.
Venus Sporting Accolades
| | | | | |
| --- | --- | --- | --- | --- |
| Year | Grand Slam Singles Titles  | WTA Singles Titles | Total Singles Titles | Earnings ($) |
| 2015 | 0 | 3 | 3 | 24,019 |
| 2016 | 0 | 1 | 1 | 18,23,733 |
| 2017 | 0 | 0 | 0 | 54,68,741 |
| 2018 | 0 | 0 | 0 | 8,44,745 |
| Career | 7 | 42 | 49 | 4,07,75,048 |
Williams has been ranked world No. 1 by the Women's Tennis Association for 11 weeks. She is the first African American woman to do so in the Open Era. Williams has won four Olympic Gold Medals and is the only tennis player to have won a medal at four Olympic Games.
At an adolescent age of 15, Venus signed a five-year, $12 million contract with Reebok. After 5 years, she signed a new contract for a reported $40 million, making it one of the richest endorsement deals ever for a female athlete. Kindling her entrepreneurial skills.
In addition to her deal with Reebok, Williams has also had endorsement deals with Wilson's Leather, Electronic Arts, Kraft, Ralph Lauren and Tide. Venus has been closing business deals as an entrepreneur would – which has greatly contributed to her estimated $75 million net worth.
Also read : Sports Entrepreneurs Who Took Success From Field To Business
Williams Business Portfolio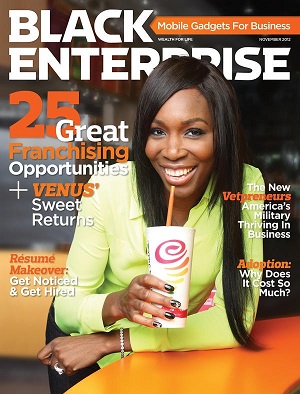 In 2002, Venus Williams started her own interior design business called V Starr Interiors. As a boutique firm in Jupiter, Florida, V Starr Interiors was hired for several major projects including the decoration of $6.5 million luxury model condo for a Boca Raton development.
In 2009, Venus Williams, along with her sister, became partial owners of the Miami Dolphins. Their investment made them the first female African Americans to have a stake in an NFL franchise worth $1.3 billion and ranked No. 39 on "The World's 50 Most Valuable Sports Teams 2015" list by Forbes.
In 2011, Venus Williams teamed up with Jamba Juice as a franchise owner with four locations in the Washington, D.C. area. It is estimated that each Jamba Juice location generates $700,000 in annual revenue.
In 2012, the superstar athlete re-launched her athletic clothing line,EleVen. This includes stylish and comfortable clothing for both men and women.
Education To Back Her Entrepreneurship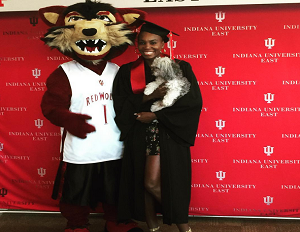 She has an associate degree in fashion design from the Art Institute of Fort Lauderdale. Williams is very involved with every aspect of her line.
"It is a ton of work because I am involved in all of the designs," says Williams. "What I try to do is stay true to who I am as a designer."
Aside from earning a degree in fashion design and becoming a certified interior decorator, Williams recently earned her bachelor of science in business administration from Indiana University East.
"I've learned so much," Williams said in an IU East press release. "It was always my dream to have a business degree. That's because I felt like I needed the tools to be a better entrepreneur, to be a better planner, to be better at all of the things I wanted to do in my businesses because I'm so hands-on in my approach."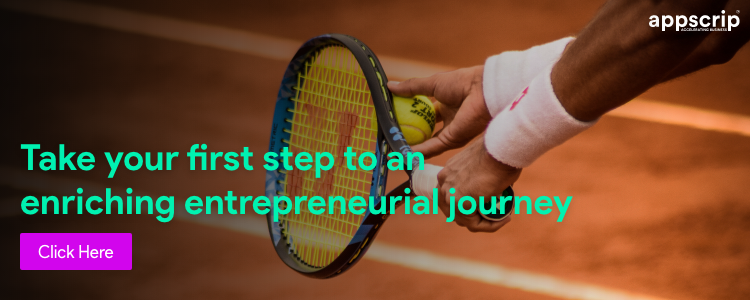 With an Engineering degree and a Diploma in Management under my belt, I worked for 16+ years in the automotive industry with various manufacturers. But my passion for writing was overwhelming, which I turned into a career. I have been writing for more than 10+ years and mostly in the IT domain. I am sure you will find the 300+ published blogs of mine in here informative, exhaustive and interesting.