Not too long ago the internet was considered as a huge source of distraction for students.
Teachers and parents berated and threatened to get kids off the Net. But what you now see is a volte-face, parents and academicians want students hoping to be educated to be on the internet for as long as possible – or rather they want them to adopt the virtual online school.
Mobile apps have converted smartphones into virtual management of schooling activity so that it ensures students perform curricular activities with focus and flourish.
These apps have also brought about a sense of absolute control for the school management, teachers and parents such that they have all necessary information on students right from their attendance to performance at the tip of their fingers.
Now with the COVID-19 playing truant with the schedules of educational institutions, banking on online education has become the order of the day. Therefore what comes to the aid of such an approach is the virtual online school through web conference software tools.
These software allow huge number of participants to take part in online schooling at one go. Those seizing the moment are Zoom, Webex, Google Hangouts Meet, GoToMeeting, Uberconference, Bluejeans, among others.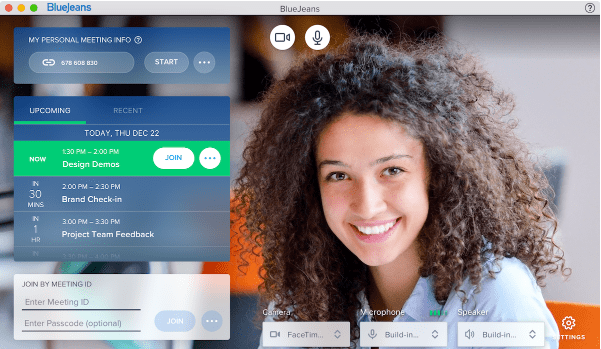 The Old Age School
We remember schools as buildings with massive edifices and lots of classrooms. Huge playgrounds were part and parcel of every school for students to exercise and play games. And not to forget the school-buses and umpteen cars that pull up in front of educational institutions when it begins or finishes for dropping and picking up children.
But this is choking up roads and infrastructure forcing authorities to rethink their strategy on education.
The biggest investment in any educational institution is the infrastructure. Schools are sometime located in the heart of a city or then housed far from the hustle and bustle of a metro. Residential schools command huge investment from parents and even a recommendation to get their wards in.
The schools in itself would be a beehive of activity with hundreds of them scurrying to catch up with friends or to catch up with teachers. And when classes began all of a sudden all the din would be shut out and pin-drop silence.
But what this effectively did is to limit exposure of students as well as teachers to this small group alone.
After all the formal education being imparted face to face, students went about seeking further exposure and support through courses/tuitions so as to ensure admission into reputed institutions for a brighter future.
Students were coerced to travel long distances or stay put in far off locations to have access to better and in depth teaching.
Now all this can be put away with the introduction of the virtual online schooling process.
Virtual Online School
Mobile apps are flowing into the school domain with new advanced learning management software that is changing the educational landscape. These online classrooms are essentially virtual spaces meant to profit the educational domain and overall the infrastructure.
That means we can use these facilities for seamlessly sending notifications, creating classes, introducing discussions, submitting and grading assignments, sharing resources, seeking remarks and answers.
For many students it is dream come true to study courses of top universities such as Harvard, MIT, Oxford, Columbia, etc. This would not be forthcoming in the usual manner (to get an admission into these universities), but online courses make this possible.
There are umpteen courses from top universities in the field of IT, business studies, Ceramics, linguistics, engineering, and many more available for students.
The professional certificates and university credits received on the completion of these courses will add value in building a professional career. Apps / Online classes provide world-class education for curious minds across the globe. Lessons would be in the form of video tutorials.
Videos would display a recording of teachings on a virtual blackboard. The narrator would describe each lesson through these picturizations.
Remarkable Features of Online School
Enhanced communication
Improved organization
Faster grading process
Video tutorials
Study material Handouts
Interactive quizzes
Learning in multiple languages
Practice exercises
How Virtual Online School Works
Web conferencing tools can be utilized to set up an online school. Once you've downloaded a web conference software, you can get started. Launch the app and there will appear a screen that says "Join Class" or "Sign In."
If you have the login details, you can sign in and join the class. If you're new to the app, then you would have to create an account.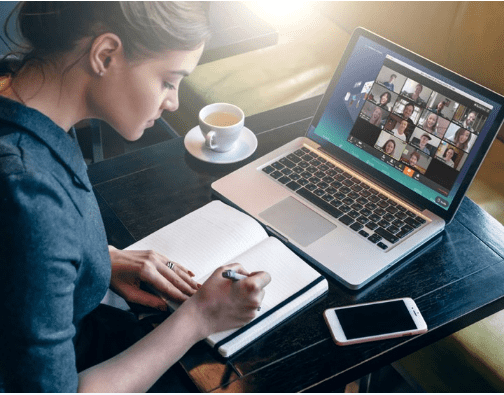 With technology moving at a fast pace, it's not too difficult to set up an online classroom. Teachers share code with the class so that students can join a class. The students can therefore join by just entering the codes. That's all it takes to create a virtual classroom.
How the teaching progresses in an Online Class Session depends on the facilitator. Synchronous class sessions can be held wherein everyone logs in to a web conferencing system at a pre-scheduled time.
This is one way to create engagement and foster community in your fully online classes.
Alternatively, these software can be used for work and to livestream classes while we people are in self-isolation due to the COVID-19 crisis. Like Skype or FaceTime, these web conferencing software allow you to see other participants in a chat face-to-face, on a phone, tablet, or computer.
Most of the software have the capability to host as many as 100 participants at once.
You can download the software of your choice from the app store on your phone, on your computer, or on a tablet. On the main screen, you'll see options to start a new meeting/class, join a class/meeting, schedule a class/meeting, or share screen.
A Training Assistant or any other teaching staff will be automatically added as alternative hosts for your meetings, and you can also add co-hosts during your meeting.
Consider asking one Training Assistant or a student to monitor the chat and one to help their peers with technology issues. That way, you can focus on teaching.
The sense of participation will be enhanced when everyone shows their face via a webcam. Insist students to turn on video as a key part of participation, since it is easier to engage with the class if you can see them, and students are more likely to pay attention if they know they're on camera.
Also, coach students on how to toggle to the Gallery view where everyone is visible to each other at the same time in the virtual online school.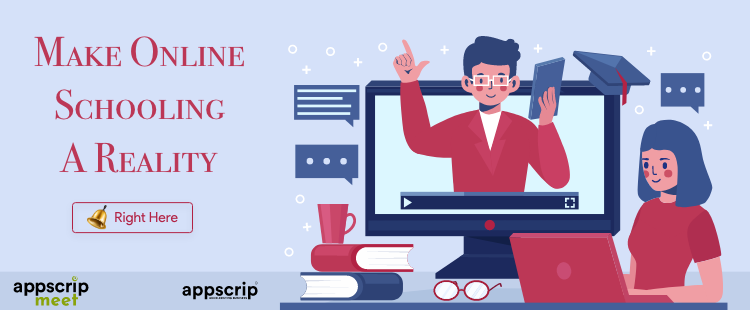 With an Engineering degree and a Diploma in Management under my belt, I worked for 16+ years in the automotive industry with various manufacturers. But my passion for writing was overwhelming, which I turned into a career. I have been writing for more than 10+ years and mostly in the IT domain. I am sure you will find the 300+ published blogs of mine in here informative, exhaustive and interesting.