Human beings are innovators. We innovate unceasingly to make life easier for all. The earliest innovation was to bring water from the rivers into our homes. And now – how to get anything (taxi, food, goods, services, medicines, flowers, baby-sitters) home via a smartphone is a child's play. The basic credo of the on-demand economy for you.
Postmates is ideal example of the on-demand service.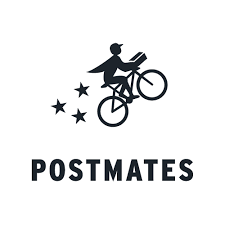 On demand economy is a service, a business or a model that allows users to request an item, information or a service and to have that request fulfilled in the shortest span of time. And the icing on the cake – you are in the know at every stage.
On Demand Economy Stats (USA)
46 Million Americans – 23% of adult population have offered their services in this niche.
86 Million Americans – 42% of the populace have used the on-demand service one time or the other.
51% of those who performed some service or the other in the on-demand domain acknowledged that their finances has improved due to the additional income.
52% of those who offered their services in the on-demand industry were aged below 35.
41% of those who have used (or provided) on-demand service reside in the city/urban regions.
What is Postmates?
Postmates deliver goods/food with the help of a network of Postmates partner's enabling clientele to order anything within the city to their doorstep in an hour's time for a small fee.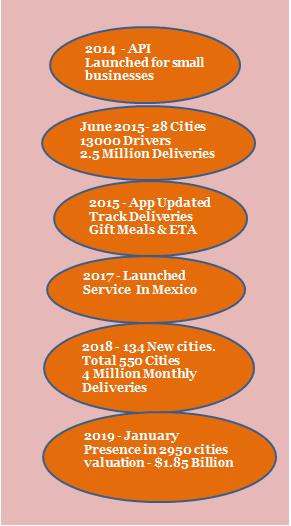 Postmates was launched in 2011 by Sam Street, Sean Plaice and Bastian Lehmann.
They gave wheels to the on-demand delivery niche in the United States by offering to deliver from restaurants and stores to homes.
This service began during a period when there wasn't an option for delivery of goods/food to home by businesses.
Initially after the launch of Postmates, the founders were unsure as to which niche they should cater to. So they signed up deals with several furniture stores and other businesses to deliver their goods for a fee. But eventually they understood that food delivery is the domain where the greenbacks lay, so the founders then decided to concentrate on this vertical. In the process created a win-win situation for all three participants in this vanguard business model.
Also Read : How does Postmates business model work & how they earn?
Win – Win Situation For All 
       Clients
1. Clients can order for any goods/food at local stores and get it home delivered within an hour.

2. Delivery options of all kinds are available all through the year.

3. Clients pay on the basis of distance traveled.

4. Clients have to pay a minimum set amount of $5 if charges are any lower.

       Businesses
1. Businesses have the option of delivering goods for clients.

2. Businesses don't have to worry about logistics.

3. Their online presence gets amplified.

4. Overall there is an increase in business.

   Postmates       Partners
1. Postmates partners can work as per their own time schedule (moonlight).

2. Postmates can earn as per individual efforts put in by them.

3. As it works on shared economy stress will be lesser.

4. Its an added income to those wanting another source.
According to Industry Reports, the on-demand economy has an average of 22.4 million customers annually, who spend $57.6 billion to avail the service.
Also Read : Package Delivery Apps | Anywhere Anything Anytime
                      What is Postmates Service Apps
    Store App
1. Postmates are in tie-up with these business to deliver goods or food.

2. Each order can be viewed individually or all orders as well.

3. In case of any delays update the same along with valid reasons.

4. Charges are on commission basis.

   Driver App
1. This App is installed on the smartphone of Postmates partners.

2. The App is easy to accept orders and carry out delivery.

3. Live tracking can be initiated on the App.

4. Postmates are paid as per distance traveled. Revenue sharing is 80-20.

   Client App
1. Clients may download the App on their smartphones to access the service.

2. Clients order from the App for food or goods to be delivered to a given address.

3. Clients can track their order in real-time regarding its progress.

4. Clients pay on percentage basis with a minimum being set.
These on demand services, in addition to food delivery and ride booking include healthcare, grocery and other local and home care services.
49% of on-demand service users are millennial, while 30% are in the age group 35 to 54.
Postmates – On Demand Service Model
           Key Players

            Clients

        Businesses

  Postmates Partners

       Responsibilities

1. Ensure to order as per requirement.

2. Ensure all details are authentic.

1. Dispatch order at the earliest.

2. Dispatch order as per requirement.

1. Ensure the order is delivered as per ETA.

2. Ensure safe and clean delivery.

           Key Gains

1. Get what you need staying home.

2. Get the best without breaking sweat.

3. Time and effort saved.

1. Increase in business.

2. Location not very important.

3. Logistics avoided for small businesses.

1. Another source of income.

2. No timelines. No restrictions.

3. Earn from unused infrastructure.

   Revenue Structure

1. Pay a small fee as per distance.

1. Pay on commission basis.

1. Get paid on 80-20 basis.

   Key Benefits

1. Time saved can be invested elsewhere.

1. Increase in revenue can be reinvested.

1. Dual income.

Key Competitors in Food Delivery
1. Seamless
This is a part of Grubhub Inc and is a strong contender for the top position with its presence in more than 600 cities in the United States. The App is very popular because it does not charge delivery fee (but has minimum orders) and has a good UI / UX experience for customers. They have a very good number of restaurants catering via this App, have been around for very many years and offer good discounts too.
2. Grubhub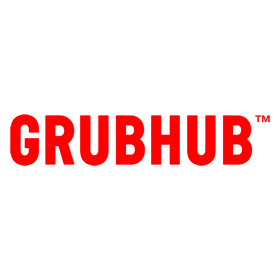 When you enter you location you get info on all restaurants near you. You can search cuisine specific or menu specific items thereby giving lot many options. You can save delivery locations. Grubhub has presence in 900 cities and the App is free to use.
3. DoorDash

DoorDash is relatively smaller than Grubhub but has some innovative features which earns it brownie points. They use a special configuration of called 'Delight Score', where food quality, restaurant popularity, delivery time and customer rating is used to recommend restaurants. DoorDash is available across 800 cities in US and Canada. Charges include all taxes, delivery fees and tip too.
Key Competitors in Goods Delivery
1. Roadie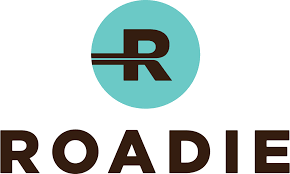 Roadie is a very different App, also known as an On-the-way delivery network. Roadie App matches clients with items to be sent with each driver who are already headed in that right direction. Cash is paid for each completed delivery with Roadie.
Since their launch in 2015, Roadie's have delivered anything from cupcakes to couches in more than 11,000 cities — which is better than Amazon Prime's statistics. You can also go ahead and create a gig alerts for any particular region you would be interested in delivering.
2. Burro
Burro, founded in 2014 caters to the on-demand delivery and hauling services niche. Owning a truck that you don't use regularly will get enable you to earn revenue by catering to people who need delivery/hauling services. Responsibilities include delivery of furniture picked from stores/garage sales and items picked from within the city with same day delivery requests.
Burro partners can view and select delivery requests directly from the App. The trucks of Burro partners should be at least nine feet long, with 48 inches rear track width and should be able to hold items that could be seven feet tall.
3. Shipt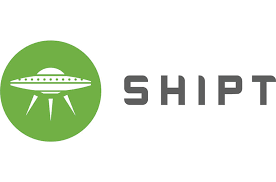 Shipt is an on-demand grocery delivery service launched in the year 2014. Customers logon to the App and give a Shipt shopper a grocery list. The Shipt shopper will purchase the groceries for you and deliver them to your designated delivery address.
As soon as the order is placed you are intimated regarding the delivery time and the cost. With Shipt, the shopper will shop for the groceries and then will have them delivered to you.
What is Postmates strategy?
Postmates foray into the on-demand niche has paid large dividends not only to small time businesses but also to clients who avail these services. We are aware that in the recent past, Postmates have gone ahead and reduced what they dole out to their delivery partners. We know that in an economic model whatever is in demand will cost higher, and vice-versa. Postmates has embarked on a journey to tighten their purse strings and make a killing when the going's good.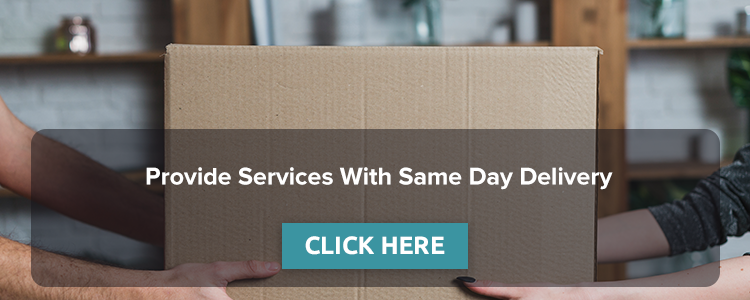 With an Engineering degree and a Diploma in Management under my belt, I worked for 16+ years in the automotive industry with various manufacturers. But my passion for writing was overwhelming, which I turned into a career. I have been writing for more than 10+ years and mostly in the IT domain. I am sure you will find the 300+ published blogs of mine in here informative, exhaustive and interesting.