DoorDash has just announced that it will acquire Bbot, a startup that makes order-and-pay software for restaurants and other hospitality establishments, just a few weeks after reporting a stellar fourth quarter.
DoorDash acquired the Finnish online food business Wolt for $8 billion in November 2021 and made a big investment in the startup Flink shortly after. The acquisition of Bbot the first of its kind in the United States since that time.
Bbot, according to a statement from DoorDash, would enable the company to expand its "first-party Platform Services, which include DoorDash Storefront, its commission-free online shopping solution, to satisfy merchant needs for a more integrated and simple software solution."
And as per the December 2021 Digital Divide report, which was created in partnership with Paytronix and based on results from a census-balanced survey of more than 2,500 US consumers conducted in late October, 42 percent of all consumers had used an aggregator in the previous 18 months, with 54 percent of those having used DoorDash.
Since neither DoorDash nor Bbot disclosed the terms of the deal, it is unclear how much money DoorDash is going to have to pay for Bbot or in what form that money is being paid. Despite the fact that the transaction is closed, DoorDash has assured vendors that they will be able to continue to utilise its procurement services for free until the end of August.
What does Bbot Platform bring to the table
Bbot, which was founded in 2017, develops ordering technology that can be virtually personalized with the logos and other materials of specific restaurants in order to deliver a more personalised experience for their customers. Bbot is based in San Francisco.
DoorDash's chief revenue officer, Tom Pickett, stated in a statement that the company is excited to bring their consolidated suite to an even wider selection of vendors across the hospitality space – including bars, hotels, and dark kitchens – so that these businesses can start engaging with more customers and improve the quality of service and sales they provide.
The ever-expanding spectrum of merchant requirements can be better met by DoorDash thanks to the best-in-class capabilities and highly customizable tools developed by Bbot.
Additionally, Bbot's robust order and pay software offers a variety of capabilities such as real – time insights, multi-channel marketing, and more. In order to improve the guest experience while also increasing income, food, beverage, and entertainment venues can turn to Bbot for help. Bbot offers seamless integrations, customised implementation strategies, and the consumer experience.
With the help of Bbot's technology, DoorDash can significantly increase the number of transactions in which it is involved.
"The expectation for consumers has completely changed, where they expect their phones to be more powerful than their restaurants, and I think that trend will only keep growing as people expect more out of their digital tools," Bbot CEO Steve Simoni told in an interview in November.
Through the firm's Storefront offering, white-labeled online purchasing is already available to customers. Restaurant owners will be able to automate ordering and transaction both inside and outside of their establishments by incorporating Bbot into their operations.
Guests use their cellphones to scan a QR code to read the menu, make their order, and pay with Bbot, all through the usage of their smartphones. They can also place an order for food from a server using the same tab. Customer service and upselling are given more attention, according to the company, resulting in a better overall experience for guests as well as higher check sizes and revenue.
Chief Revenue Officer Tom Pickett of DoorDash believes that restaurants and other companies that rely significantly on on-site sales, such as bars and hotels, have appreciated the service, opening up a significant new market for the company.
Why did DoorDash acquire Bbot
Pickett claimed that early in the pandemic, the delivery company experimented with a contactless ordering solution based on QR codes but decided not to pursue it further. He claims that technology had "truly advanced past contactless to something that would really drive sales successfully for eateries" a few years ago. As a result, DoorDash selected Bbot above its competitors because it believed Bbot owned the most upgraded version of this technology available.
Even though Bbot is a small firm, it currently employs about a hundred employees. Through its affiliation with DoorDash, the firm will have availability to more than 550,000 merchant partners.
CEO and co-founder Steve Simoni will continue to work for Bbot as a digital product manager in the company's digital product division. DoorDash has introduced new B2B goods such as white-labeled delivery, online ordering, and website building, as well as robotics and finance.
About DoorDash
In the United States, Canada, Australia, Japan, and Germany, DoorDash is a technology firm that connects clients with their preferred local or national businesses. Founded in 2013, DoorDash offers local businesses with the resources they need to match consumers' requirements for ease and immediacy while also surviving and growing in today's convenience economy.
DoorDash aspires to bring communities closer together through the creation of local commerce's last-mile logistics services, which is currently under development.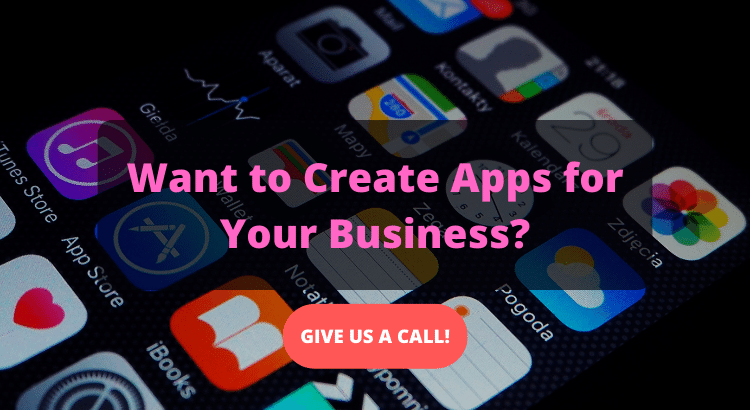 Source Links:
DoorDash acquires ordering startup Bbot to boost on-premise offerings (restaurantbusinessonline.com)