It's no secret that Uber is a successful business model. Its journey to become successful is what entrepreneurs around the world are in awe of. We will be looking at the different aspects of Uber success story and try to understand what made Uber so successful.
Quick Facts: Uber Success
Uber has come a very very long way. It has grown tremendously between its launch and going IPO. It has proven itself to be a very successful business model already.
Eight years ago, Travis Kalanick launched a startup called UberCab in San Francisco.
Now, Uber is a global behemoth and one of Silicon Valley's most successful companies — and one of the most contentious.
Uber operates in nearly 600 cities worldwide, and it's said to be worth nearly $70 billion. The 40-year-old Kalanick is now said to have a net worth of more than $6 billion.
How Successful are Uber Employees: Uber Success
Uber success has always been the talk of the town, but the process and people behind that are often overlooked at.

How successful are Uber drivers?

 
Mr Ashlock has racked up more than 25,000 trips as an Uber driver since 2012.
His Nissan Altima has 218,000 miles on it — nearly the distance to the moon. His passengers rate him 4.93 out of five stars.
His favorite review: "Dude drove like a cab driver."
Tips for the Uber drivers from the Uber drivers;
Keep Snacks and Water Handy
Know the Local Bathrooms
You can make more money by ignoring the hot spots.
Take full advantage of surge fares
Sticking to a central area & avoiding the suburbs can help.
Lowell, another Uber driver says,
He enjoys this work.
"It's fun we're in demand. We work where we want. We go to nice places. We go where the action is," Lowell says.
And he says becoming a successful Uber driver-partner is pretty straightforward.
"You just need a clean car, a good attitude and common sense and time and effort."
This is how Uber hired their first employee!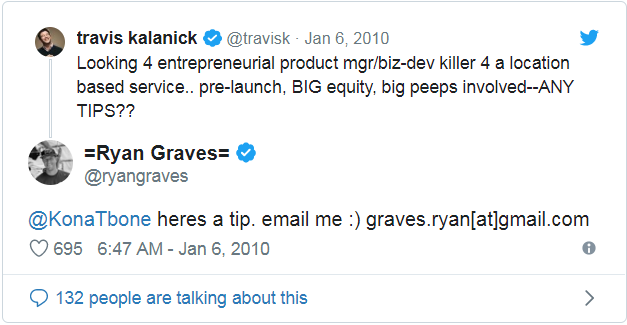 He joined Uber in next 2 months and since then Graves has worn many hats within the company, briefly holding the title of CEO for a year in 2010 before transitioning to SVP of global operations.
His net worth total comes to 150 Crores USD 
IPO Jargon: Uber Success
Uber decided to go public early this year, it only happened in May. Uber's IPO was hyped so much not just because how investors projected its success but its rival Lyft announced its IPO around the same time of the year.
Now Uber was the bigger and more promising contender amongst the two, but Lyft was gaining traction too, it kind of stole Uber IPO's limelight.
More insights on this: Uber vs Lyft: Revenue, Growth and IPO.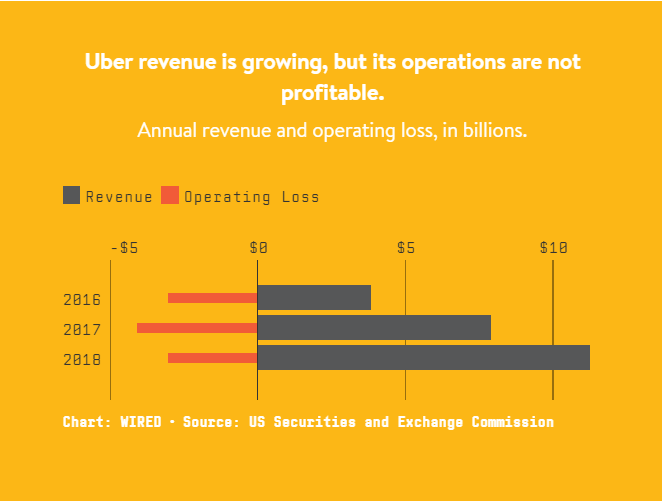 Even though is incurring revenues, their operations are not profitable.
Present Day: Uber Success
Sink or Float?
We have local competitors everywhere trying to aggressively expand to grow their business, and we have to compete vigorously – Thuan Pham, Uber's Chief Technology Officer
The ride-hailing company posted a loss of more than $1 billion in the first three months of this year, and it has been projected that the losses will continue till next year.
According to Thuan Pham, if people are investing in Uber, it has to be long term in order to reap the profits. That's going to take years if not decades.
Concluding Uber Success
Now Uber success has lead to a lot of taxi startups, some of which became market disruptions posing as a possible threat to Uber's market share.  Plenty of them failed and few were acquired by Uber.
In the end, Uber emerged as a very successful business model along with its sidekicks like UberEats, Uber For Business etc.
Related Resource: How Uber Works: Uber business model & Uber Revenue Model Analysis