Every

tech investors

' ears perk up when

the

tech industry

starts defining the innovations of tomorrow. The quality of innovation across

Southeast Asia

and

Latin America

is impressing

a slew of software

worldwide. Today, every tech entrepreneur is trying to trip over this big trend of 2021,

super app

.

Super app, a breed of "tech" giant, acts as a single portal to a bundle of services. You can think of it as a virtual universe that you'll never want to leave (except perhaps for going to the bathroom). It is this addiction that makes super apps so revolutionary.
WeChat is a way of life. – Allen Zhang, WeChat founder
Say "Super App" around Chinese, and they will hear "WeChat." Born in 2011, WeChat started living its life as a messaging platform. As it grew older, it expanded into food ordering, ride-sharing, and online shopping to become what it is today – a super app. While WeChat may have been the first to manifest the personality traits of a modern super app, the term dates back to 2010. The founder of Blackberry, Mike Lazaridis, coined the term "super app" and defined it as:
"A super app is a closed ecosystem of apps that offer "a seamless, integrated, contextualized and efficient experience."
Here's a comparison between the ways America and China use different apps!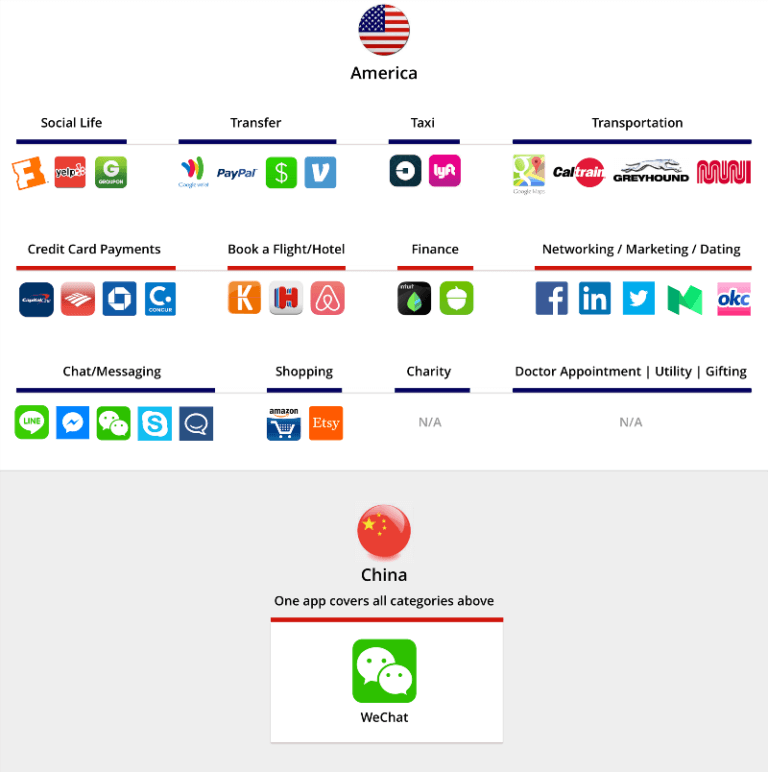 If you are thinking of dismissing the super app term as a China phenomenon, think again! The reality of super apps is raw in UK and Europe, but the recipe for super app success has already been already cooked by Southeast Asia and South America. Super apps are coming from unconventional and unexpected places.
Super Apps' Relation With Southeast Asia

Standing in the hall of fame are two other super apps in South East Asia, Gojek and Grab. Both the giants were born as leading ride-sharing apps and ended up evolving into everyday platforms (and wearing super app badges). One of Gojek's tech blog whispers another definition of a super app.
"A Super App is many apps within an umbrella app. It's an OS that unbundles the tyranny of apps. It's the portal to the Internet for a mobile-first generation."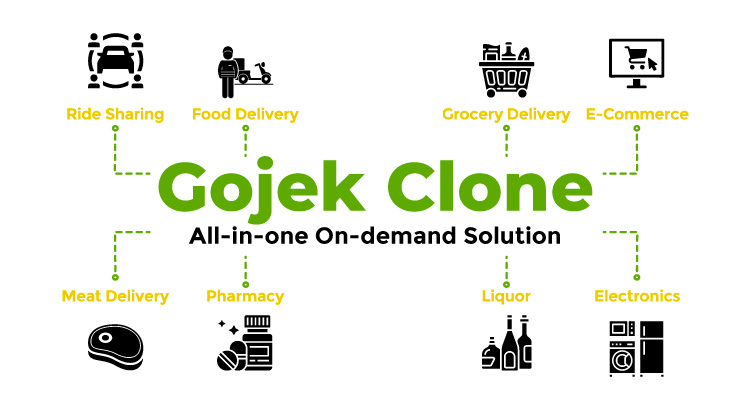 Here are some statistics that prove that Gojek is a star in the pool of super apps.
200 million+ completed order per month
As of 2019, the Gojek app has been downloaded almost 170 million times
1100% growth in transactions from 2016 to 2019
In 2019, Gojek contributed $7 billion+ to the Indonesian economy

Grab
Owned by a Singapore startup, Grab started gaining attention the moment it started expanding into food delivery and online payments. Today, Grab is sitting over secure funds worth $1.46 billion and has successfully proved its super app status.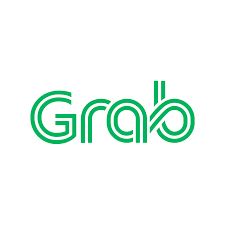 GrabCash, GrabPay, GrabWallet, GrabBenefits, and GrabFood are some of the features that Grab flaunts proudly today. Other solutions that are similar to Grab super-app are Gojek and Rappi. Gojek is operating in Asia, and Rappi is stealing the hearts of Latin America's audience.
Born as a restaurant delivery service in Columbia in 2015, Rappi became the first super app in Latin America. It expanded to electronics, clothes, medicines, and groceries. Its child, RappiPay, provides users, within Rappi, with a seamless payment process. Within four years, Rappi became an on-demand delivery unicorn.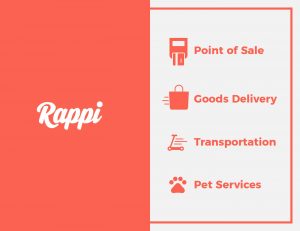 Driving and defining the super app trend is another giant, Alipay. While offering a bunch of features, Alipay is shaping the future of finance, shopping, and ordering services. This super-app giant is laced with as many as 1,20,000 lite apps, and each app is backed by the support of 12 foreign currencies.
Why Are Super App Success Stories Emerging Out of East?
In response to a Chinese-originated hacker attack, Google quit China in January 2010. The nation was deprived of enjoying the desktop experience, and the internet introduced itself to the citizens via mobile devices. From 42.8 million in 2014, the figure of smartphone users in China nearly doubled to 882 million in 2019. It still doesn't know how to stand still and is expected to exceed 1.14 billion by 2025. Moreover, the space that the Southeast Asian Smartphone market covers is surprisingly wide.
These smartphone devices' limited storage shapes mobile users' behavior towards installing only one app that sits on their mobile screen, carrying several apps in its lap. It's smartphones' incapability to carry countless apps that oil super apps' way to success.

Culture is the central pillar most Asian countries stand on and markets run over. It is this culture that helps entrepreneurs run different businesses in different regions while offering uniform services. So, when super apps made their first debut, their popularity spread like a wildfire across the entire Asian region.
Of all the population sitting in the lap of Southeast Asia, 73% is unbanked. These jaw-dropping statistics prove that Asians believe more in an online transaction than any other mode of payment. No wonder why WeChat and Alipay are pivotal players in the pool of super apps.
It is the curiosity (to connect with 1.5 billion of the citizens) that runs in the veins of the Chinese government. Did you know that it was within WeChat's reach to replace the traditional ID documentation? The support that WeChat super app gained from the government can't be ignored.
Why West Needs To Wrap Itself Up Around Super Apps?
The rules and regulations wrapped around the west are creating friction around super app services. On the other hand, the Chinese government's thoughts revolve around only one concept: building one service that can move users' entire lifestyle online. With billions of users blowing up the internet via super apps, lots of data is yet to be born. Here are the reasons why the west needs to witness the beauty of super apps:
One app, one sign-in, and one user experience

translate to

unquestionable convenience and a unique experience.

Consumers crave convenience and simplicity that super apps are already experts in delivering. 

The more the data, the better the service. 

Super apps' access to a vast wealth of data helps them weave a customized experience for consumers.

Super apps

protect 

mobile development

from eating away the large pie of the mini-app budgets. Super apps welcome mini-apps by opening up space for integration. 

Super apps' ability to target a wide audience and cover huge regions reduces new product-launching risks.
Automatic sync of customer data also allows super apps to enable a simpler onboarding process and reduce KYC costs.



Does the western world have the strategy to strengthen its presence in the super app world?
After encroaching on East territory, super apps are all set to ingrain into the western world and steal the show. West is also figuring a way to leapfrog into the super app era. It has started walking at a slower pace towards super apps after stepping into the shoes of competition. It is the competition that drives western companies' desire to become the west's answer to WeChat. 
Instagram has already integrated e-commerce. AmazonPay and MercadoPago can't wait to sit on as many as third-party sites possible and become preferred payment methods. Uber is also on its way to own a super-app badge with the help of its child, UberEats, the food delivery service. The ride-hailing giant, Uber, is on its quest to become west's first super app. Uber's rivals in Asia (Gojek and Grab) have already paved a path to follow. Let's look at the anatomy of Uber and the super app, Gojek.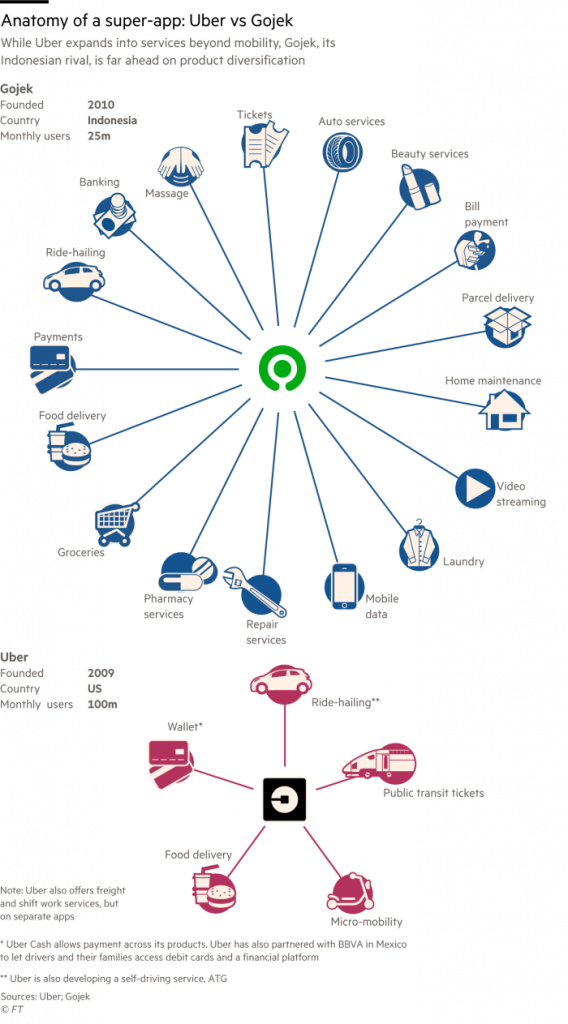 With so many fans falling for their legacy, super apps are sure to become a global phenomenon in 2021. If the thoughts of taking a warm and wide space in your region's niche are giving you goosebumps, the best time to build a super app is now. Take a look at such complex solutions that can make any business expand beyond borders: Rappi clone, Glovo Clone, Gojek Clone, and Yandex Go Clone.