In recent years, the emergence of Q-commerce and hyper localized products has been a worldwide focus for T&L companies, as market expectations for on-demand delivery solutions have increased on the one hand, while technological and facility management advances have gotten more complex on the other side. Dubai's Yalla Market Business Model aims to take on this rapid surge in Q-Commerce Space.
The Yalla Market app provides 15-minute free home delivery of groceries and other essentials. According to the firm, a unique product arrangement and the dark store's inaccessibility to consumers allow the pickers to collect the order in just three minutes after the transaction.
Using the additional funds, it plans to extend its operations throughout the UAE and further secure its position as the country's leading on-demand grocery delivery business.
The bridge round will be completed in November 2021, following the completion of the first $2.3 million pre-seed round led by Wamda Capital and Dubai Angel Investors – DAI. Yalla Market cash flow has now reached the $5 million threshold in less than three months as a result of this latest round of funding.
Founded by Russian and UAE investors, the dark shop grocery app has debuted in Dubai, with intentions to expand 100 stores across the United Arab Emirates and Qatar by the end of 2022.
Online stores are often referred to as "dark stores," which are retail establishments with a focus on online sales. As of August, Yalla Market had established its first store in Dubai's Jumeirah Lakes Towers (JLT), and it has plans to open two additional stores in Business Bay and Jumeirah Village Circle (JVC) later this month.
According to Yalla Market Business model, the firm wants to establish two more locations in Dubai's commercial and residential regions by the end of 2021, and plans to open 100 stores in total by the end of 2022.
From Placing Order via Yalla Market to Delivery – The Process
To compete with established competitors like Talabat Mart, InstaShop, and Careem in the UAE's competitive qCommerce (quick commerce) sector, Yalla Market, which provides a product selection of 2,100 stock keeping units (SKU), promises to deliver groceries in 15 minutes utilising an online and app-based dark shop concept.
Customers may expect their orders to be delivered in three minutes or less thanks to the utilization of electric scooters and bicycles by the delivery employees. The average order value is AED 55.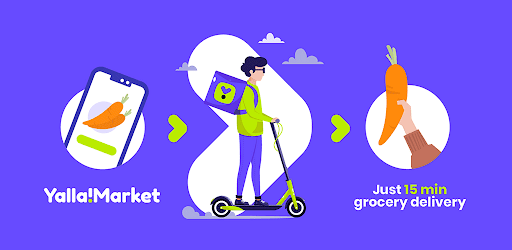 Yalla Market's founder is Leonid Dovbenko, CEO of iiko Middle East, a cloud restaurant point of sale startup. Former Samokat CEO Yana Livovskaya has been named Chief Operating Officer (COO).
Russian online company Mail.ru and Moscow-based bank Sberbank bought Samokat in 2020. The CEO of Dubai-based Wakira Investments, Nader Bassit, is an advisor, according to the company.
Russia's S7 Ventures, the Wamda Capital, and Dubai Angel Investors have already invested $2.5 million in Yalla Market in a pre-seed round; the firm is currently in the process of obtaining seed funds, mostly from UAE investors.
"Our team has been developing IT infrastructure for Dubai restaurants for several years, so we know the market from the inside," said Dovbenko. He sees huge growth potential for the business.
"We see that the level of development of eGrocery in the UAE is far from Russia, where express delivery services have achieved incredible success," Dovbenko said. "Launching a service of the same high level in this part of the world was an ambitious task for us. We are glad to see a response from local consumers," he added.
Yalla Market Business Model and Future Plans
The startup's dark storefronts are situated in residential areas, allowing delivery people to pick up purchases within three minutes of purchase and deliver to many households in one trip. Fruits, dairy, and beverages are the most common items purchased on Yalla Market.
The merchandise that Yalla Market sells is sourced directly from brands or through major wholesalers, meaning that each item sells for a profit for the company.
Yalla Market is investing in product development as it gathers more data on user habits. The company is adopting a "behaviour prediction system" to adapt user experiences and offers, which will be based on their preferences in order to cut the amount of time spent placing purchases on the website.
This data will be evaluated to tweak Yalla Market Business Model and improvise their delivery strategies across their service locations.
During the pandemic last year, Coresight Research found that the concept of fast commerce (rapid delivery) developed significantly, influencing the growth of online food shopping. Consumers are expected to continue purchasing online even after the pandemic, according to new research.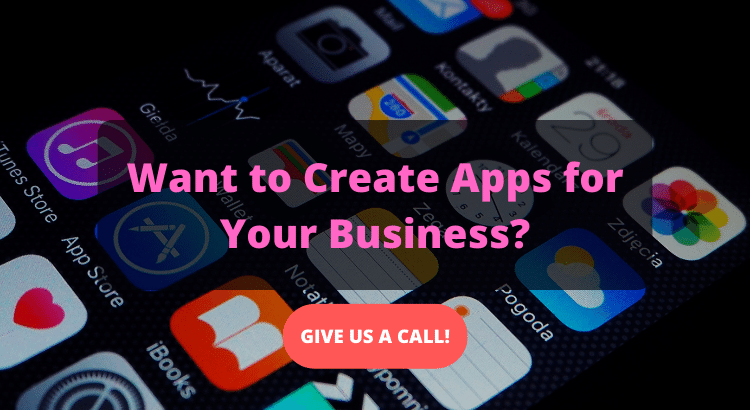 Source Links
Quick-commerce startup YallaMarket eyes Saudi Arabia and Qatar next year after U.A.E expansion – TechCrunch
Yalla Market Promises 15-min Delivery, Quick Competition for eGrocery Players (martechvibe.com)