Yummy Rocket, a Venezuela-based delivery app is zipping to be the first super app for the country. It raised $4 million in funding with a view to expand its dark store delivery operations across Latin America.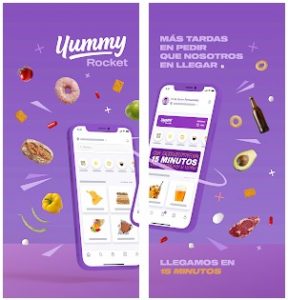 In 2020 Vicente Zavarce founded Yummy that has accumulated over 200,000 registered users. Zavarce began his career doing marketing roles at Postmates, Wayfair and Getaround before launching Yummy. Yummy comprises of both delivery and ridesharing that involves a delivery fee or merchant fee.
Anthos Capital led the latest round along with JAM Fund. JAM Fund founder Justin Mateen is an investor from the seed round.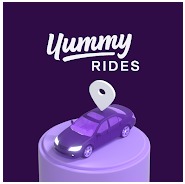 Just three months back that Yummy had announced a $4 million seed round. And this is throwback to the Venezuelan super app garnering a $18 million Series A round. With this the company plans to hustle through with the planned expansion throughout LaTAM.
Zavarce wants Yummy's presence in every Venezuelan city via Yummy Delivery and Yummy Rides. As of now Yummy continues to expand across Latin America creating employment opportunities for thousands.
Yummy Rocket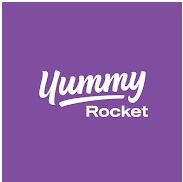 Yummy Rocket is a 15 min delivery app that is listed in Food & Drink category of the app store. This is the newest and latest version of Yummy Rocket that promises a 15 min delivery window. The app can be easily downloaded and installed on your smartphone.
Yummy Rocket was deployed by Appscrip using our quick-commerce product RoadYo for Yummy under the name Yummy Rocket within 45 days.
Yummy plans to have 50 active dark stores in each country by the end of 2022. This will help them deliver more than 2,000 products within 15 minutes.
The company then went on to launch this product in 2 countries – namely Peru and Chile. Yummy make it possible to manage multiple payment gateways and multiple currencies.
The end to end system that begins from ordering to delivery management is cantilevered by our RoadYo platform.
The past four months has been monumental for Yummy as they have been processing over 340,000 monthly transactions in Venezuela and growing consistently at 35%.
Yummy's network embraces over 5,000 drivers comprising of its delivery and ridesharing verticals across 12 cities in Venezuela that keeps the revenue flowing.
Funding News
Funding backers included Y Combinator, Tinder co-founder Justin Mateen, Canary, Hustle Fund, Necessary Ventures and the cofounders of TaskUs. The total investment includes pre-seeding capital that was raised in 2020 as well.
In contrast to what most professional believed, Yummy quickly became the top super app in Venezuela and proved that the team can scale its business in a challenging territory. Now the Yummy team trains their sights on traditional markets with the necessary exposure and support to overcome inevitable challenges that could come their way.
Latin America is home to one of the fastest-flourishing mobile markets on the globe. In 2018 there were 326 million mobile internet users now expected to grow to over 425 million users by 2025. The reason for such rampant growth is because mobile is the primal device for internet access that provides sustenance to people living in rural areas to get online.
Yummy's app can be downloaded for free, but there is a delivery fee or merchant fee for services. With reference to some food delivery competitors Yummy's fees are the lowest in the market, hence encourages merchant's to use the app.
Yummy Future Plans
The company is putting together additional key components for its super app strategy that includes ridesharing slated for this year. Yummy is in touch with 1,200 merchants possessing hundreds of thousands of customers.
Over the past year the company completed 600,000 deliveries of personal goods, food-stuff, groceries, alcohol and accessories. It reached $1 million in monthly gross merchandise volume growing 38% in revenue month over month.
Due to political and economic challenges faced in Venezuela over the past decade, it led to the adoption of the U.S. dollar as the currency of choice. It has been noted that up to 70% of transactions are being carried out in dollars in reality. And this has in fact protected businesses against hyperinflation and created an opportunity for startups to begin operating here.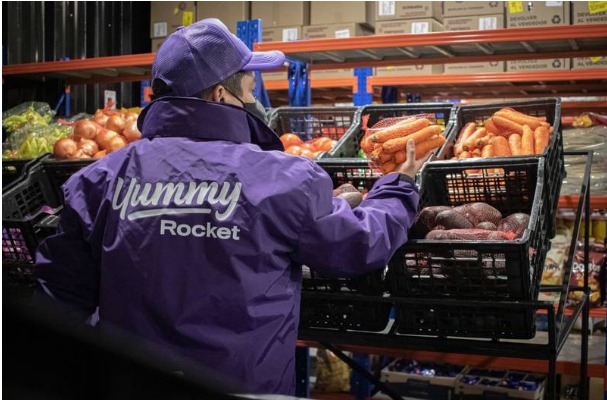 Because of the wide spread use of U.S dollars and enhanced innovative consumer technology over the past decade has helped Venezuela to stand shoulder to shoulder with the best last-mile logistics world over. Yummy has now the opportunity to connect multiple verticals into a super app with little to no competition.
Eventually, other players will come into the fray, but having a super app up and running is an advantage because there is amazing frequency of usage. Yummy has contracts of exclusivity with 60% of the food delivery marketplace and this enables them to build a moat around the market.
Yummy plans to spend some of investment to attract more users across Venezuela. Yummy also has their sights trained on Ecuador and Bolivia to expand before the year ends.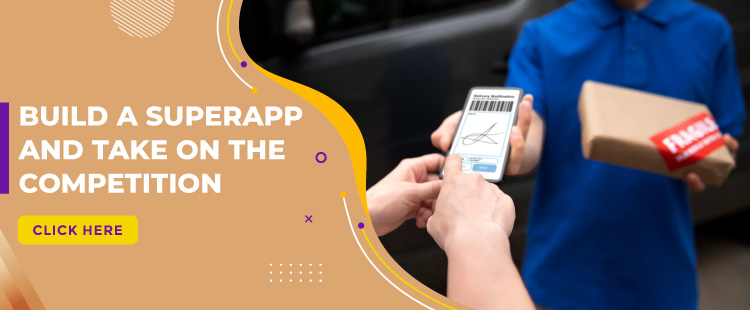 With an Engineering degree and a Diploma in Management under my belt, I worked for 16+ years in the automotive industry with various manufacturers. But my passion for writing was overwhelming, which I turned into a career. I have been writing for more than 10+ years and mostly in the IT domain. I am sure you will find the 300+ published blogs of mine in here informative, exhaustive and interesting.