The Indian online grocery market size was valued at $2.9 billion in 2020. It is now expected to grow at a Compound Annual Growth Rate (CAGR) of 37% in between 2021 and 2028.
This is due to prevalence of social distancing due to COVID-19, the acceptance of contactless delivery and a large work force having settled for (WFH) work from home. It is here we take you through the Zepto success story, wherein you realize how quick commerce firms are making a run for the money.
The grocery market has gained immense adhesion in the recent past due to the changing lifestyle of the consumers, urbanization, and a tech-savvy generation preferring to buy products online. The growth of disposable incomes and a busy lifestyle is making people seek personalized and convenient online platforms for grocery shopping instead of visiting brick and mortar shops.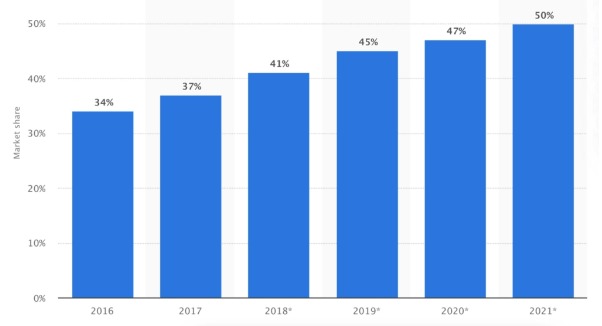 These reasons have provided a developmental route to the quick commerce market which is expanding significantly. Zepto is one such company making a kill upon these growth avenues. But will the growth of Zepto wipe out the Kirana retail stores?
Zepto Success Story: Rise Of Quick Commerce Apps
The preference for online delivery of grocery products became the norm due to the COVID-19 outbreak. Social distancing standards compelled consumers to focus on online grocery shopping, which is not only convenient but safer.
The demand for apps like Zepto increased more after the lockdown instructions. People wanted safe contactless deliveries and quick commerce apps came to their rescue. Zepto, which promises 10 minutes delivery to customers, is banking upon the following reasons to drive its growth:
Urbanization and changing consumer preferences
Increased internet penetration and digital payment boost
Time saving, safe deliveries
How Zepto Success Story Helped All Involved
Zepto could emerge as a unicorn because of its innovative business model. Let's try to understand the various aspects involved.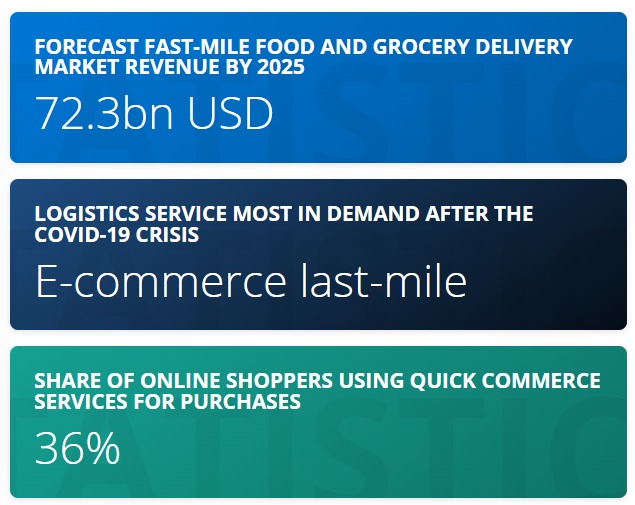 1. Merchants
Zepto uses dark stores, meaning that the supply chain, and the stock is under their control. This helps them control wastage (especially the perishable grocery products) as they are able to predict demand on the platform.
The margin over each product ranges between 7-22% depending on the product. The average delivery sizes range between ₹100-₹400. As soon as early users start trusting Zepto, the delivery fee could go up.
A lot of consolidation will happen and the basket size will shoot. That would generate roughly ₹20-₹50 commision on every order! Now add whitelabeled products (Zepto's own grocery product line) and there is a lot of profit that can be earned.
2. Delivery Partners
The success of Zepto won't be possible without great help from delivery partners. Let's see how Zepto makes 10 minutes delivery a reality.
Zepto divides every city into clusters/zones. One delivery partner only serves a 2 km area (cluster). There is one dark store established in that cluster.
So, if you do a little maths, you'll deduce that each delivery partner may be able to make 3 deliveries within an hour (approximately). This would add up to a total of 30 deliveries per day, considering the agent works a 10 hour shift.
So if we settle for ₹30-₹70 delivery fees per order, and estimate that the delivery partner gets a good 70% of the delivery fee. This would add up to a healthy ₹18000-₹24000, which turns out to be a lucrative job opportunity for blue collar workers.
3. End customers
Zepto is targeting users who value time over money. Furthermore, the discounts offered in the start are very lucrative for some users. Another interesting insight suggests that senior citizens and pregnant mothers will reap the benefit of Zepto's 10 minute delivery.
Quick commerce may not succeed in smaller cities and towns as the customer demands and reviews drive their business in metro cities are not the same in smaller cities. In small towns, people may not even care if they receive their delivery a day later instead of the same day.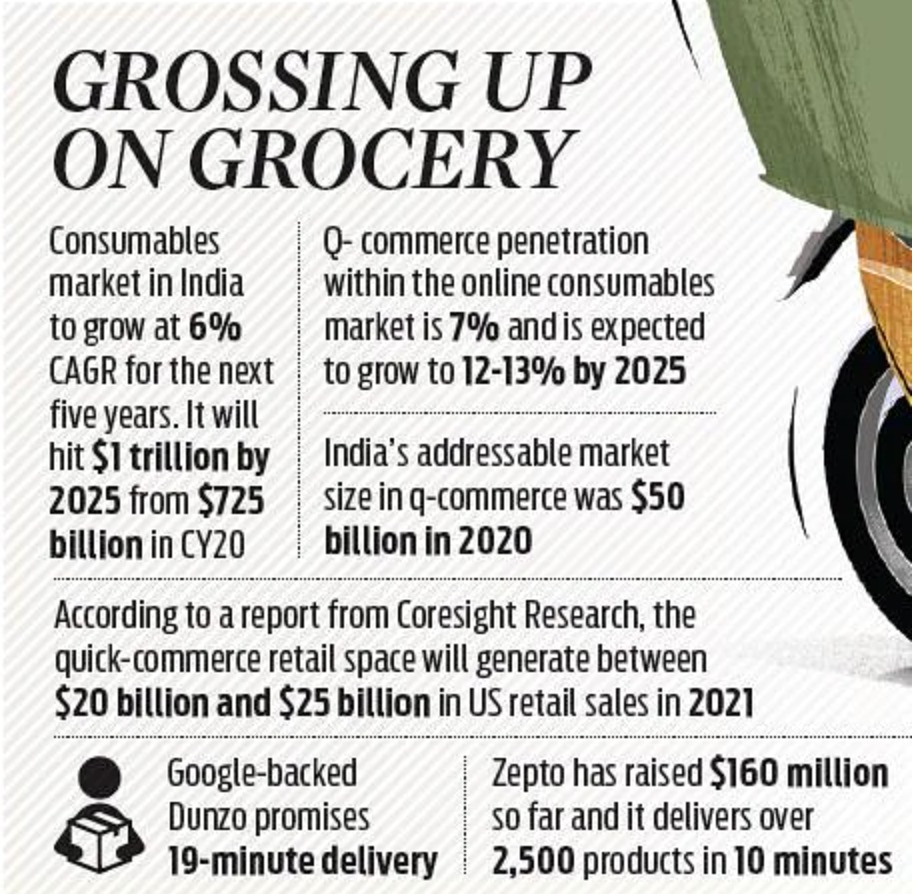 Zepto Success Story Will Make Retail Stores Relevant
There is no doubt that Zepto will put pressure on retailers to compete for their position. However, retail stores will still be relevant, (at least in the coming decade) due to the following reasons:
Customers prefer monthly or weekly bulk purchases. The number of orders coming to Zepto and other quick commerce apps clearly indicate impulse purchase. They are mostly "Oops, did I forget something?" purchases.
About 80% of grocery purchases are done through Kirana stores in India. E-grocery hardly takes a 3% space in this space. The establishment of the new standard in India has pushed every sector to acclimatize and embrace ways that are effective on hygiene as well as safety.
People have to follow social distancing at public spaces and even at retail grocery stores, that eats away time. While consumers realized online grocery shopping, along with contactless delivery, saves time and is also safe.
Conclusion: Zepto Success Story
The market is projected to witness substantial growth in the future. Initiatives such as contactless delivery and online payment have fascinated consumers to buy groceries from online platforms, like Amazon, BigBasket, Grofers, and more.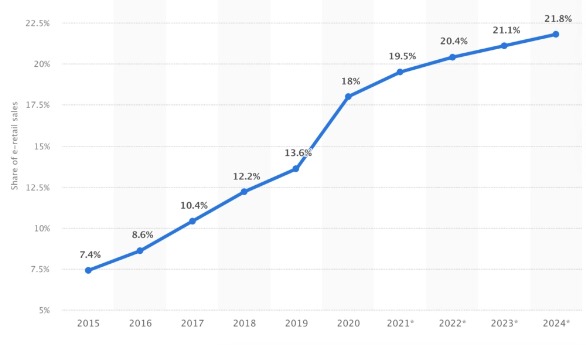 The urban youth is looking for instant solutions and Zepto is providing it to them on a platter. However, Zepto will need to innovate on quality and SKU( stock keeping unit). They will also need to solve the issues with basket size or their margins will dwindle.
It is hard to say that the current model used by Zepto can beat the local retailers. But it would be interesting to see how more hyperlocal players emerge in this new age market.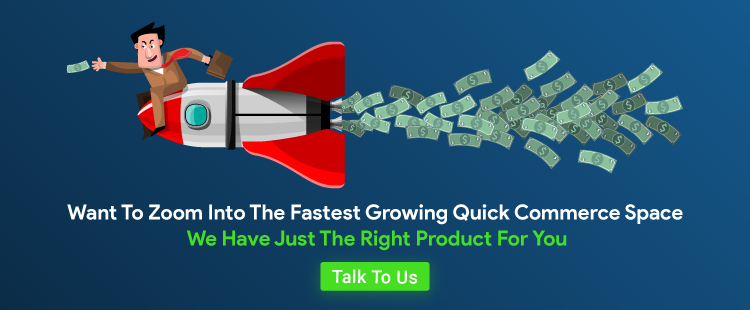 With an Engineering degree and a Diploma in Management under my belt, I worked for 16+ years in the automotive industry with various manufacturers. But my passion for writing was overwhelming, which I turned into a career. I have been writing for more than 10+ years and mostly in the IT domain. I am sure you will find the 300+ published blogs of mine in here informative, exhaustive and interesting.