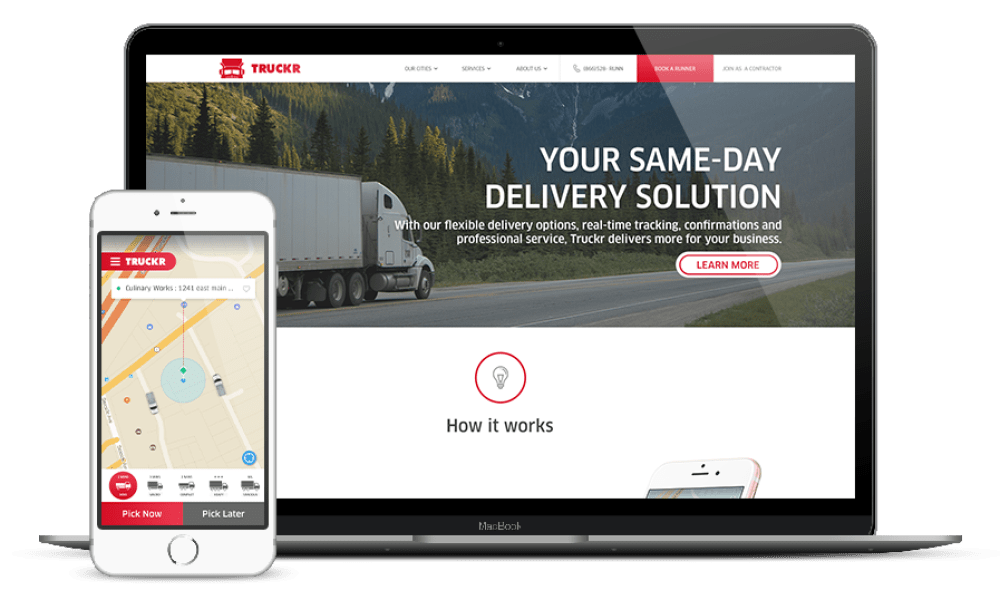 Uber For Trucks – Start your own on demand truck app
Truckr Our Uber for trucks similar to Uber Freight, Lugg, GoShare, Doft to launch your business in the on demand trucking industry.
Uber For Trucks – Start your own on demand truck app or on demand moving app with the best features from apps such as Uber Freight, Cargomatic, GoShare, Doft, Convoy.
Uber for Trucks / Uber Freight Clone market is ever increasing. Truckr is our software solution to all those looking for an app solution to start their Uber Freight, Cargomatic, GoShare, Doft, Convoy, Lugg like on demand trucking business.
Uber For Trucks is the first of its kind On Demand Truck app with web and mobile app functionality for:
1) Shippers
2) Truck Drivers, Professional Drivers
3) Brokers, Operators
4) Central Dispatcher
Shippers and truck drivers can directly connect via our Uber for trucks mobile application Truckr.
Get/give instant quotes for the transportation, and agree upon immediate shipment pickup or wasting hours of negotiation
Development
Get your Uber for Trucks/Uber for Movers/Uber Freight Clone/ Uber for Moving applications setup efficiently by our highly experienced Uber for X development team.
We implement state of the art technologies so that its all smooth sailing functionality for your on-demand moving business.
To ensure that Uber for Movers/ Uber for Trucks business is scalable, we have developed both native iOS and Android applications to deliver source code similar to:-
Uber Freight Source Code
Goshare Source Code
Lugg Source Code
Dolly Source Code
Cargomatic Source Code
We ensure PCI compliance so that no legal issues crop up while accepting online payments on the Uber Freight Clone. The app comes with multi-language support so that the Uber for trucks App may be launched in any language such as German, Arabic or Spanish. The Uber for trucking app to manage your truck fleet, in the domain of on demand trucks is a perfect solution for any region.
Uber for movers – Customer Interface
We ensure high levels of customer satisfaction in our uber for trucks, Uber Freight Cloneapp.
We have retained the best features from top trucking apps such as GoShare, Doft and Uber Freight.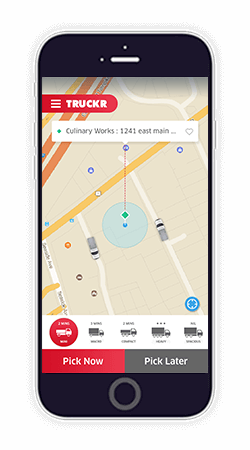 View trucks around and schedule your load to be picked up NOW or LATER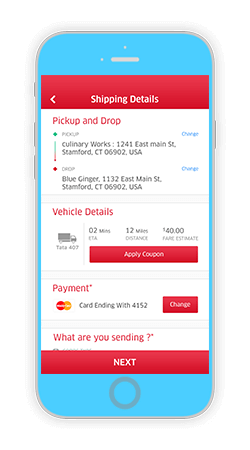 Pay by cash or card and confirm pick and drop address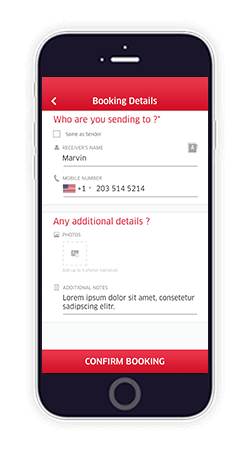 Add receiver details and additional load details.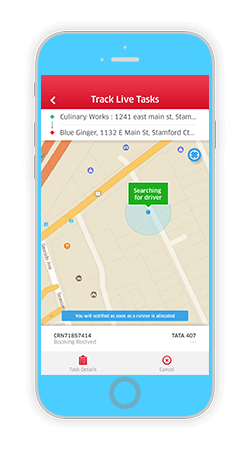 Wait for a driver to be assigned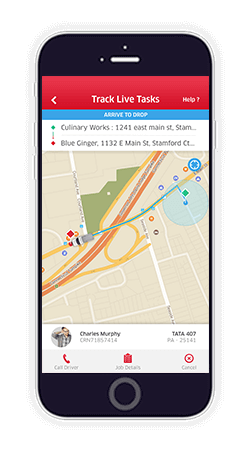 Track truck driver's location live in real time once assigned.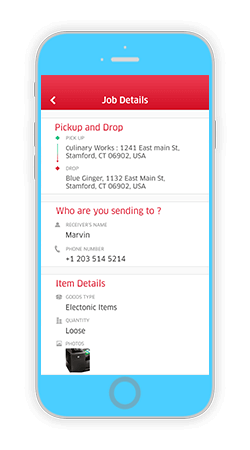 View load details while load is being delivered.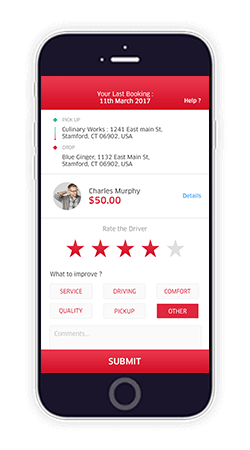 Rate and review the driver at the end of the delivery.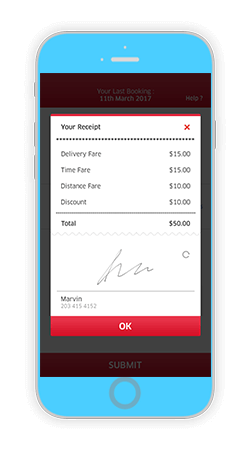 Receive the receipt directly to your phone along with all load documents from the driver.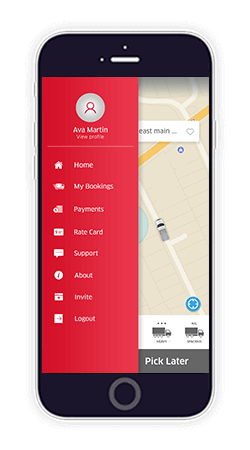 Booking history, view profile, refer friends, review app FAQ's
Uber for truckers – Driver Interface
Our driver interface provides complete features such as
Load & invoice details, Navigation ,Booking Choice, Earning and Booking reports.
All to ensure complete flexibility and transparency for on demand truckers.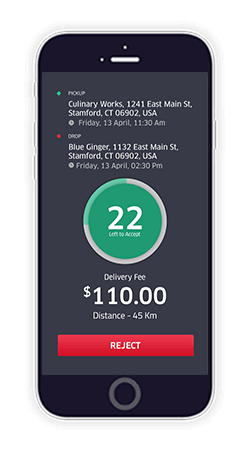 Accept/ Deny new load requests.
Driver can review all loads that he has accepted.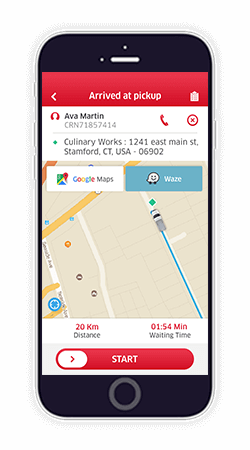 Navigate to the pickup or drop address using google maps or waze.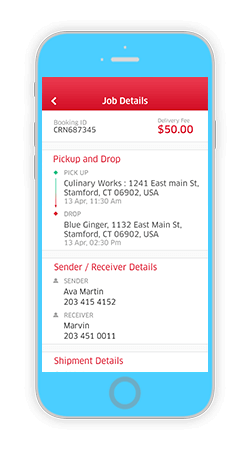 Review load details at any time.
Create the invoice,capture signature and upload confirmation documents.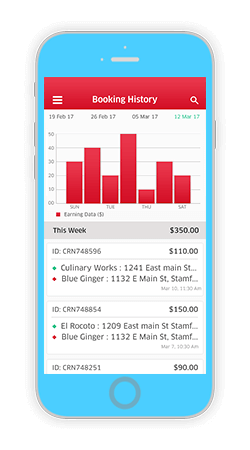 EARNINGS AND BOOKING HISTORY
Review earnings and logs of completed loads.
Our Uber for trucks has a manual central dispatch system to manage all scheduled bookings.
A person handling the system will also be to request a driver manually.
Dispatch can receive phone bookings and can create new loads.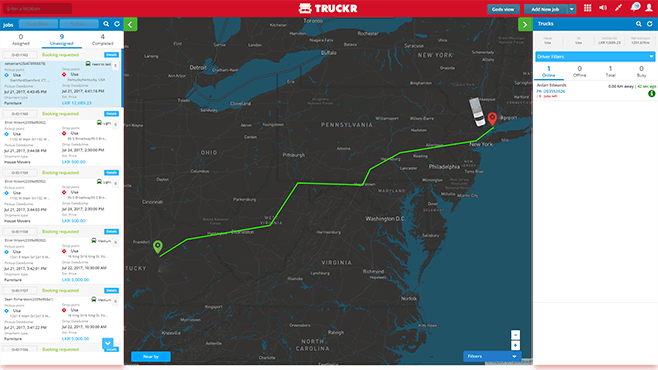 Assign a driver to un-assigned loads.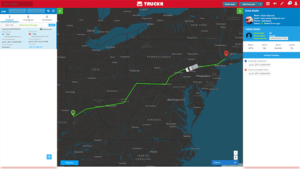 Once a load is assigned to a driver , live track the delivery.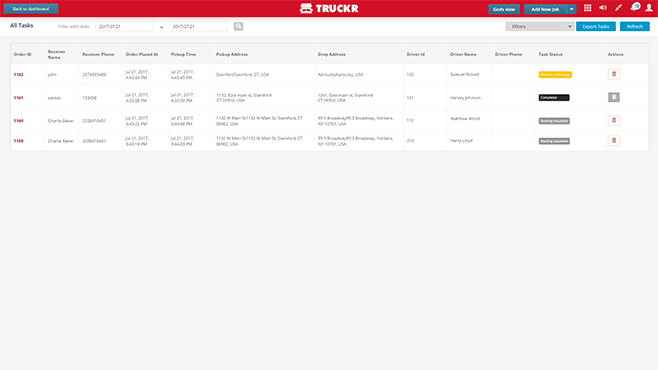 View all completed and on-going loads and filter them using several parameters.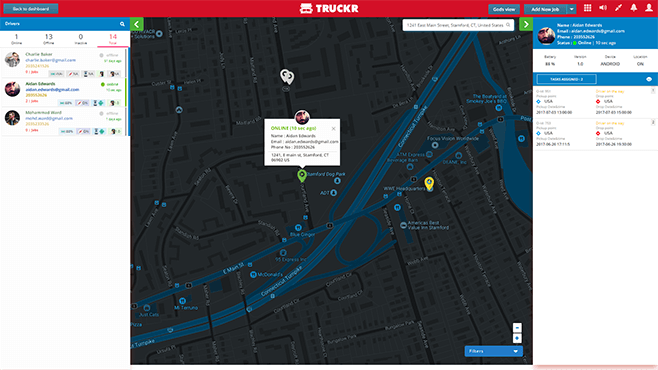 View all driver's in real time on the birds view.
-To book a new ride in our Uber for Trucks clone, User should login and create a new job.
-Once the user has uploaded his details, drivers will be assigned to carry the shipment to its destination.
-Once the driver is assigned, Our helps users to track the complete delivery process from start till end.
Simple Right? We make the entire uber for movers process streamlined for you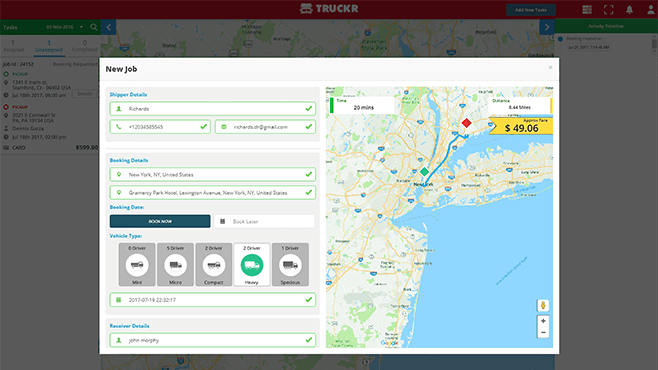 Login to create new loads or bulk upload loads.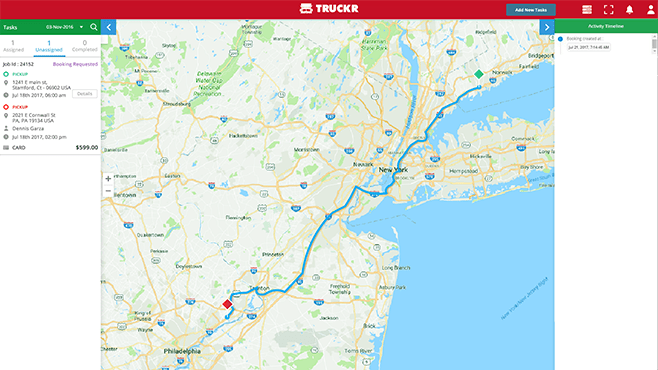 Wait for drivers to be assigned.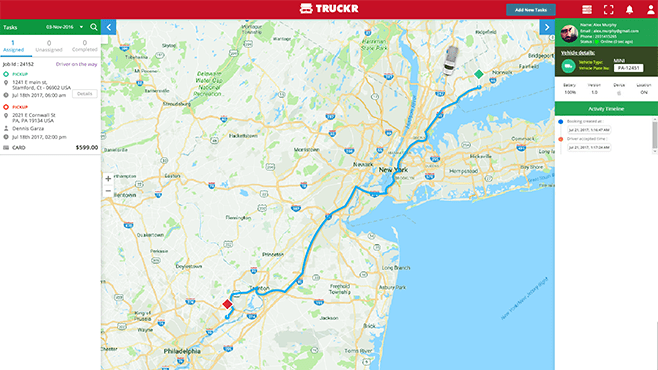 Once a driver is assigned , live track the complete delivery as it happens.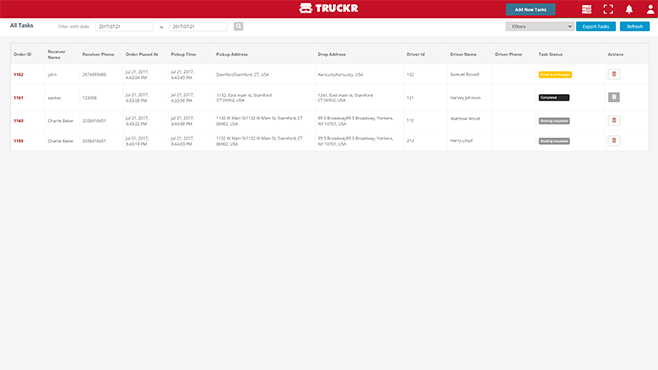 View all on-going and past loads and filter them based on several criteria.
Once a driver is assigned , live track the complete delivery as it happens.
View all on-going and past loads and filter them based on several criteria.
We build businesses and grow the economy.Check out more of our famous Uber for X apps
Please note that the use of the terms "Offerup Clone", "Letgo Clone" & "Carousell Clone" are only for marketing purposes. This is how web & app development firms refers to building of marketplace apps/websites similar to OfferUp, Letgo, Carousell or another site. Appscrip ensures that the entire design and code is built by our own team of designers and developers. No code, design or graphics has been or will be used from the official OfferUp/Letgo/Carousell app/website. Appscrip custom-made solution enables owners to run an app/website similar to OfferUp/Letgo/Carousell based on our standard structure and technology blueprint. We do not design apps similar to OfferUp/Letgo/Carousell but we include our unique features & modifications to our solutions.
Learn more on what is app/website cloning.