What we eat and how we eat has changed eternally, convenience is the keyword. Food delivery apps have become an integral part of our lives, offering comfort and a wide variety of culinary options at our fingertips. In Atlanta, a city known for its diverse culinary scene, several food delivery apps have caught the imagination of the residents.
In this blog, we'll explore the top food delivery apps in Atlanta, naming the founders, providing the total funding figures, business models of operation, unique selling propositions, and a brief overview of each app along with revenue details.
The global online food delivery market was valued at $221.5 billion last year and is now expected to grow at a CAGR of 10.2% from 2023 to 2030.
Top Food Delivery Apps In Atlanta
Food delivery apps not only provide access to finger-licking delicious food, but also help restaurants to increase their revenue. People can enjoy fine dining restaurant food at homes, without compromising their busy schedules.
To gain a food hold in this industry, owning a restaurant is not the only factor. But ensuring that the food you cook has accessibility to a wider audience is the need of the hour. To ace online food delivery a seamless mobile app that can scale rapidly and a website are important aspects.
Uber Eats
Founders: Uber Eats is a subsidiary of Uber Technologies Inc., founded by Travis Kalanick and Garrett Camp.
Total Funding: While Uber Technologies Inc. as a whole has received substantial funding, details specific to Uber Eats' funding is not publicly disclosed.
Business Model: Uber Eats operates on a commission-based model, charging restaurants a percentage of the total order.
Unique Selling Proposition: Uber Eats leverages Uber's vast network of drivers, ensuring quick and reliable food delivery. It also offers a wide range of cuisine options and special promotions.
Brief on the app with revenue details: Uber Eats is quite popular for ordering food and a massive 486 million individuals use it on a regular basis. Uber Eats generated approximately $4.8 billion in revenue in 2020, showcasing its significant presence in the food delivery market. There are around 131 million users in the U.S ranking it among the most popular apps in the region. In 2022, Uber Eats had an annual gross booking of $55.78 billion.

DoorDash
Founders: DoorDash was founded by Tony Xu, Andy Fang, Stanley Tang, and Evan Moore.
Total Funding: DoorDash has raised over $2.5 billion in funding.
Business Model: DoorDash primarily earns revenue through a combination of sources such as: delivery fees, restaurant partnerships, and a subscription service called DashPass.
Unique Selling Proposition: DoorDash is known for its extensive restaurant selection, including many local favourites. DashPass offers users unlimited free delivery for a monthly fee.
Brief on the app with revenue details: DoorDash has more than 1 million couriers or Dashers. DoorDash revenue in 2019 was $900 million and in 2020, DoorDash reportedly earned around $2.89 billion. In the Q2 of 2022, their revenue rose to $1.6 billion, making it one of the leading food delivery platforms worldwide, due to which we have placed them among the top food delivery apps in Atlanta. The net worth of DoorDash was deduced to $21.95B as of January 2023.
Grubhub
Founder: Grubhub was founded by Matt Maloney and Mike Evans.
Total Funding: Grubhub has received around $70 million in funding.
Business Model: Grubhub generates revenue primarily through commissions from restaurants and delivery fees.
Unique Selling Proposition: Grubhub has a strong presence in Atlanta, offering a vast selection of restaurants and cuisines. They have launched a loyalty program called Grubhub+ with several interesting features.
Brief on the app with revenue details: In 2020, Grubhub reported revenues of approximately $1.8 billion, solidifying its position in the food delivery industry. With a user count of 9.18 million and close to 300K daily orders, 75K restaurant partners, and operations in 1,100 cities across the US and the UK, Grubhub is among the most impactful online food ordering and delivery platforms today.
Postmates
Founder: Postmates was founded by Bastian Lehmann, Sam Street, and Sean Plaice.
Total Funding: Postmates received over $900 million in funding before being acquired by Uber in 2020.
Business Model: Postmates generates revenue through delivery fees and partnerships with restaurants.
Unique Selling Proposition: Postmates is known for its "Anything, Anywhere, Anytime" approach, allowing users to order not only food but also other items.
Brief on the app with revenue details: Before its acquisition, Postmates was estimated to have generated over $600 million in revenue in 2020. Postmates principles on the on-demand delivery model that allows users to order and receive anything and everything from their favourite businesses right to a location of their choice.
The Postmates approach is straightforward: customers scour for the items/food they want to buy, then choose the store/restaurant from which they need this stuff. Postmates couriers receive order alerts and aim to deliver the order in the shortest possible time.
Instacart
Founder: Instacart was founded by Apoorva Mehta.
Total Funding: Instacart has raised over $2.4 billion in funding.
Business Model: Instacart primarily operates in the grocery delivery space, earning revenue through delivery fees, partnerships with grocery stores, and a subscription service called Instacart Express.
Unique Selling Proposition: Instacart offers same-day grocery delivery from various stores in Atlanta, making it a convenient option for those looking to stock up on groceries.
Brief on the app with revenue details: Instacart earns from delivery fees, surge prices, payment from grocery partners, and placement fees. Instacart business model is built to provide an efficient experience to customers through personalised shopping. Therefore we have placed them among the top food delivery apps in Atlanta. Instacart's revenue soared during the COVID-19 pandemic, with estimates exceeding $1.5 billion in 2020.
Caviar
Founder: Caviar was founded by Jason Wang and Andy Zhang.
Total Funding: Caviar, acquired by DoorDash in 2019, it had raised approximately $15 million in funding.
Business Model: Caviar primarily operates as a premium food delivery service, partnering with upscale restaurants.
Unique Selling Proposition: Caviar focuses on delivering high-quality, gourmet meals, making it an ideal choice for those seeking an elevated dining experience at home.
Brief on the app with revenue details: Doesn't matter whether you've a craving for great food, are in search of a part time job, or want to make your business profitable, Caviar is aye for all three. With Caviar you get food delivered from a curated list of local restaurants available right at your fingertips. Specific revenue details for Caviar post-acquisition are not readily available, as it now operates under DoorDash's umbrella.
Zifty
Founder: Zifty was founded by Mike Deeb.
Total Funding: Zifty is a privately-owned company, and its funding details are not publicly disclosed.
Business Model: Zifty charges users delivery fees and offers a subscription service called Zifty Plus for unlimited free deliveries.
Unique Selling Proposition: Zifty specialises in delivering food from local restaurants in Atlanta, emphasizing support for the community. Hence we have them in the list of top food delivery apps in Atlanta.
Brief on the app with revenue details: Private company revenue details are not publicly available.
Conclusion: Food Delivery Apps In Atlanta
Online food ordering and delivery service is among the quickest-growing business due to factors such as cost and time saving, safe and healthy food, plethora of cuisines, customer loyalty, and customizable options.
We offer you a comprehensive food delivery software solution designed to help you launch a successful food delivery service. Our software is built on the latest technology, packed with features to make your app user-friendly, efficient, and successful.
The top food delivery apps in Atlanta have transformed the way the residents dine, offering an array of options, from everyday favourites to gourmet delights. While each app has its unique features and advantages, they all share the common goal of making food more accessible and convenient. Whether you're in the mood for comfort food, international cuisine, or a fine dining experience at home, Atlanta's food delivery apps will see you are served.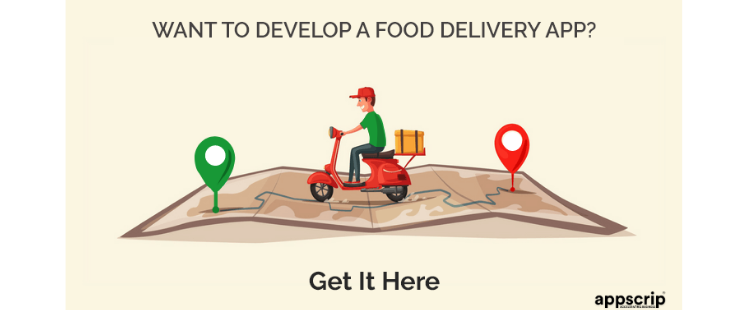 After an Engineering degree and a Diploma in Management I devoted 16+ years working in the automotive industry. My innate skill and extreme passion in writing, encouraged me to adopt it up as a profession. I have been writing for more than 10+ years in the software industry. The 400+ blogs I published are informative, exhaustive and interesting to a professional and causal reader.