Appscrip is back to where it belongs, "The Headlines". Yet another accolade, yet another feather in the cap, yet another recognition for the efforts put in by the team.
Top App Firms
Top App Firms have brought together a list of highly functional and dynamic Web Application Development Companies; Appscrip ranks #4 in this list of luminaries.
Top App firms aim at finding the leading companies in the web and mobile app development industry. And believe leading Mobile app development firms having mobile-first approach ranks among the major Mobile app development companies.
Read Article: Top 10 Mobile App Development Firms Atlanta
The Financial Times
It was in the month of April 2020 that 'The Financial Time's' announced its ranking of 500 high-growth companies from the Asia-Pacific region and Appscrip made it to that enviable list and that too among the top 30%.
This was a true indicator for readers to identify firms with the clout to survive the pandemic and continue breaking barriers.
Read article: FT ranking: Asia-Pacific High-Growth Companies
The Economic Times and Statista
And a couple of months before that in the month of February 'The Economic Times and Statista' launched the inaugural edition of India's Growth Champions 2020. This was an ambitious initiative that aimed to highlight true accelerators of the Indian economy.
Here too we were placed among the top 30% from among 500 top firms.
Read article: The Economic Times & Statista
Present Scenario
Now the icing on the cake is to be recognized as #4 among the top 10 Mobile App Development companies from Atlanta GA (US). This initiative has been launched by Top App Firms.
CEO & Founder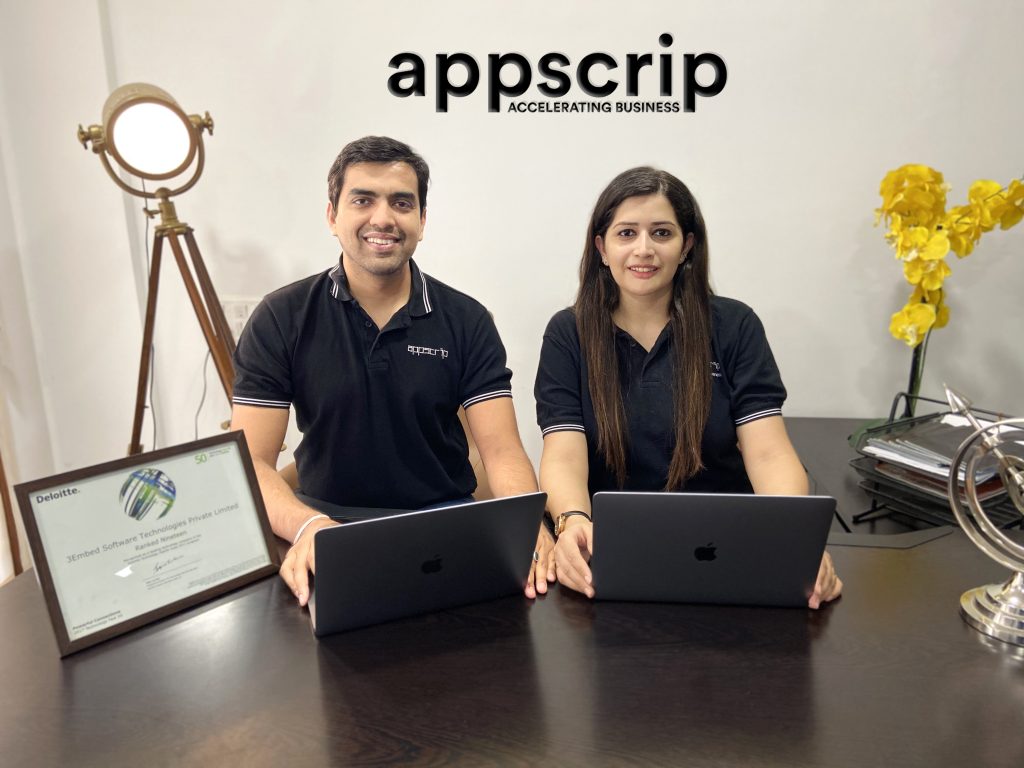 Appscrip began its journey in the year 2014 as a boot-strapped firm with CEO & founder Rahul Sharma at the helm with his wife (Shivangi) as an able partner and companion during this arduous journey of taking Appscrip to where it truly belongs.
Appscrip Inception & Growth
Appscrip evolved from years of creditable experience by being a tech solution provider in the SaaS realm. We take a lot of pride in supporting startups and working with clients across various verticals such as on-demand, social media, transportation, delivery, telemedicine, ecommerce, messaging and shopping platforms.
We ensure to create end to end mobile apps with efforts throughout the product cycle of product ideation, development, branding, marketing, launch and maintenance of mobile apps. We have created solutions similar to Tinder, Zoom, Uber, OfferUp, GoJek, Doordash, Swiggy, Olx, Instagram, Whatsapp, Amazon and many more.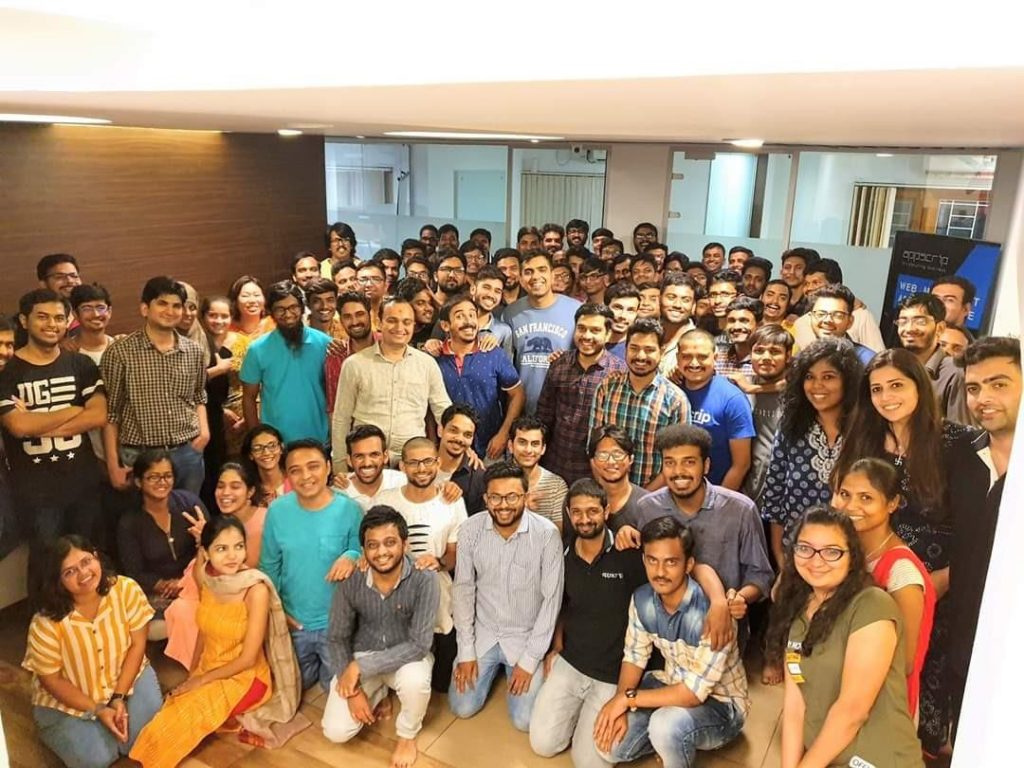 We deliver a complete range of IT services to meet the requirements of industries, businesses, and end-users. We comprise of highly skilled app developers (iOS & Android) and designers, project managers, architects, testers, digital marketers and technical infrastructure to come up with excellent applications.
The Future Of Appscrip
We endeavor to continue powering mobile first business models for industries, businesses and end-users. Having successfully built 14 mobile apps that are live in various industry verticals and performing excellently in terms of business, revenue and technology, we are pursuing 6 more.
The backend technology (PreBuilt IP) helps us build custom experiences while ensuring we are not whiling time reinventing the wheel with every platform.
Updates to the Prebuilt IP don't impact any previous implementations. The code blocks become part of your solution in an un-bundled format and are completely accessible for further customizations. In addition, the front end is developed completely from scratch from designs made specifically for each client in securing your uniqueness.