Build A Highly Scalable Live Video Streaming App
Elevate your streaming with Livejet- a highly customizable and infinitely extensible solution.
Build A Highly Scalable Live Video Streaming App
Elevate your streaming with Livejet- a highly customizable and infinitely extensible solution.
Stream to the masses with our scalable design built to handle large user volumes
Collaborate with up to 7 co-streamers for seamless group streaming
Monetize your content easily with our coin-based and premium features
Moderate broadcasts and remove unwanted users/messages to keep your community safe
Elevate your streaming experience with beauty filters, dubbing, and PK battles
How To Make Money On Live Video Streaming Software
Users can give virtual gifts that are bought by coins and individual coins to live streamers. App earns a commission every time a user sends these virtual gifts to streamers.
Performers can make money by marking their content exclusive through our premium live streaming feature. Users can have to pay set coins to access the streaming.
Viewers can buy coins to send to broadcasters. They can choose from a list of coin plans and pay them respectively to get coins. The app makes a % commission for each purchase of coins.
Your app earns commission through in-app advertisements by third-party vendors. The commission can be set on the number of clicks or products purchased via referrals.
Redefined Design & Unmatched Functionalities
Live Streaming Made Simple
Live Streaming Made Simple
Users can go live instantly with our simple user interface
Group Co-Stream
Users can co-stream with another streamer and go live together
Interactive Home Screens
Viewers can easily find popular streamers and follow them for quality live streams
Face Verification
Users can add beauty filters and video effects to their live stream in real-time
Track Top Viewers & Gifters
Track Top Viewers & Gifters
Users can monitor their top viewers and gifters during live streams
Premium Live Streaming
Users can price-lock their stream to provide their audience with exclusive content
Virtual Gifts And Coins
Users can earn virtual gifts and coins from their viewers while streaming
Unique Livejet Wallet
Convert coins to cash, withdraw funds securely via trusted payment gateways with our wallet feature.
Fast & Secure Banking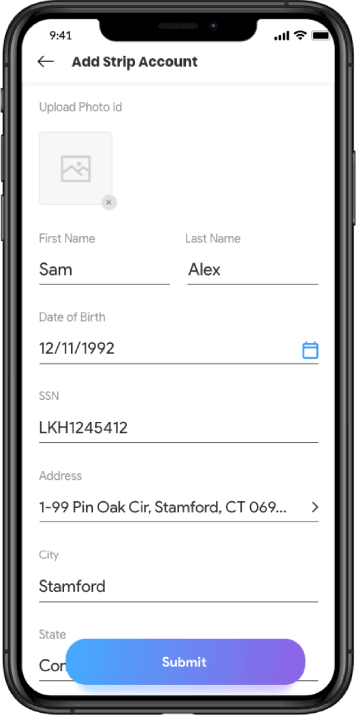 To withdraw money, users must link their bank account to the live video streaming app.
Monitor Statistics
After the live streams end, users can view stats on new fans, earned coins, likes, views, and converted money
Buy Coins
Viewers can purchase coins to send to broadcasters.
Crafting Design Mastery With Cutting-Edge Technology In Our Script
Let's Delve Into Your Live Video Streaming Business Idea
Logo & Company Name
Our entire product can be rebranded with your logo and company name making it all yours
Brand Color integration

Our live video streaming solution can be modified to integrate your brand colors, keeping it consistent throughout.
Server Setup
We host the solution software on the client's server making it a hassle-free process of transition
App Publishing
We help you publicize, sell, and distribute the release version of your application to users
Payment Gateway
We ensure hassle-free transactions in the app through Stripe, Razorpay, Kushki & checkout.com payment methods
Transform Your Business with Appscrip
Our pre-built customizable modules for various industries speed up your go-to-market timeline and give you a competitive edge
Our extensive industry experience and satisfied global clients testify to our benchmark-setting, robust applications
We provide stable, scalable products with reliable maintenance and support, continuously enhancing our offerings for seamless customer experiences.
Our Approach To Product Development