Appscrip stands tall and proud with each reviews clip sent to us, It is a constant reminder that we are on the right track – Delivering high quality native mobile apps that are tailored to each customer's business needs.
Our Appscrip Reviews page features creative appreneurs with amazing ideas. We preserve the authenticity of their idea while building it on strong native scripts and finally delivering a product that truly feels unique and special to each client.

Marvin got us to develop his application Dayrunner which was built on top of our Uber for Trucks app – Truckr! We continue to support Marvin after a successful launch for his future updates and releases.
"I'm thoroughly pleased with the job you did" "Highly competent, capable and by far will exceed your expectations" "Seamless and Easy process"
Marvin Walker
Founder, DayRunner

HunnyBee was built using our tinder app clone – Datum. Andrew approached us with his idea for a vegan dating app, understanding his passion behind the app we were able to tailor make his app purely for the benefit of vegan lovers out there.
"Overall pleasurable experience" "Pay a little first and Pay a little during the development of the app as milestones are achieved, which made me feel very confident and comfortable" "Seamless and Easy process"

Alison wanted to create an app for buying and selling horses. Intrigued by the idea we developed her app using our Airbnb clone – Getbnb. But we didn't just stop there, we understood her business model and created an app that could handle her current needs and her future business requirements.
"With Rahul, it was just amazing, he really got the concept of the app" "They think of things that I haven't even thought off to make my app better" "Anybody who chooses them will have just as great of experience as I have"
Alison Koenig
Founder, SalesPADDOCK

The CarpeDiem Network was an app idea Daniele wanted to make to spread inspiration from people to people via photo posts. Using our Instagram clone – Picoadda, We delivered an ios app that would serve as a source of inspiration for people all over.
"Fast, Professional and customer oriented" "I want to thank the appscrip team and warmly recommend this company" "You guys are GREAT".
Daniele V
Founder, CarpeDiem

Our uber clone app- Roadyo (Now Karry), immediately got Kenshell's attention as she wanted to make a rideshare company that offers competitive rates along with professional and upbeat service through a mobile app. Working closely with her we were able to deliver an app tailored to the features she wanted to introduce to her customers.
"They have awesome customer service" "I wouldn't recommend going to anyone else" "All of you guys are awesome" "Definitely love the way appscrip works".
Kenshell Jones
Founder, Flex

Earning his confidence and trust in our services since 2012, Mark Shlake and team Appscrip have worked on a variety of museum and club mobile apps. Using our experience in building apps for various industries, He remains to be a valued customer till date.
"Been working with appscrip for a number of years now with a variety of different apps" "They have my recommendation" "They are a great team"
Mark Shlake
Founder, TheMagicHouse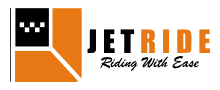 Truth approached us develop a transportation app built on our on-demand taxi script. Happy clients make our teams deliver even better and strive for further excellence.
"They made my dream come alive, I look forward to working with them again"
Truth Egbele Junior
Founder, Jetride
We take pride in the dedication and the efforts put by our team for your business. We also treat the Appscrip team back with the same respect. Keeping a fine balance between work life and leisure, you can always be assured that our team would be at their full mental and physical capacity to accelerate your business.