REAL ESTATE MOBILE APP DEVELOPMENT
An effective approach to search for properties is using a real estate listing app. Accelerating the online property listing & real estate business with our 100% customizable real estate app script. Equipped with an intuitive yet seamless real estate app UI/UX design – Home.ly has been crafted to provide property owners, real estate agents, brokers and customers an easy-to-use property listing app platform. Create your own Trulia clone / Zillow clone today!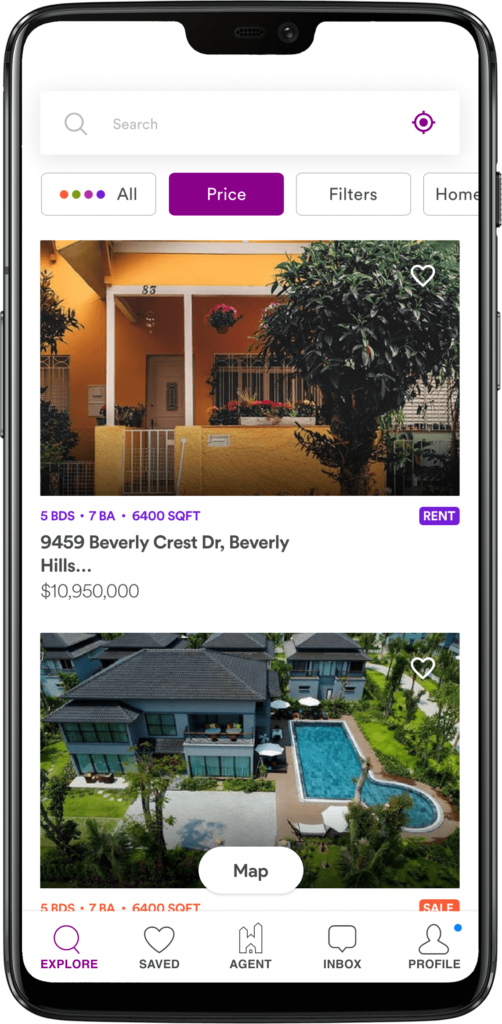 SEAMLESSLY CONNECTING HOMEOWNERS, BROKERS, AGENTS AND CUSTOMERS
The Home.ly customizable real estate app development involves designs that include the most sought out on-demand property and real estate services, in the industry today.
REAL ESTATE APP DEVELOPMENT MADE EASY
Our real estate app development services includes integration of a variety of property listings, rental, and auctioning features inspired by the top real estate apps out like Trulia, Zillow, NestAway, Airbnb etc. Our customisable Zillow clone script, makes it easy for users to select their preferred real estate service(listings/rental/purchases) at their own pace, location & time.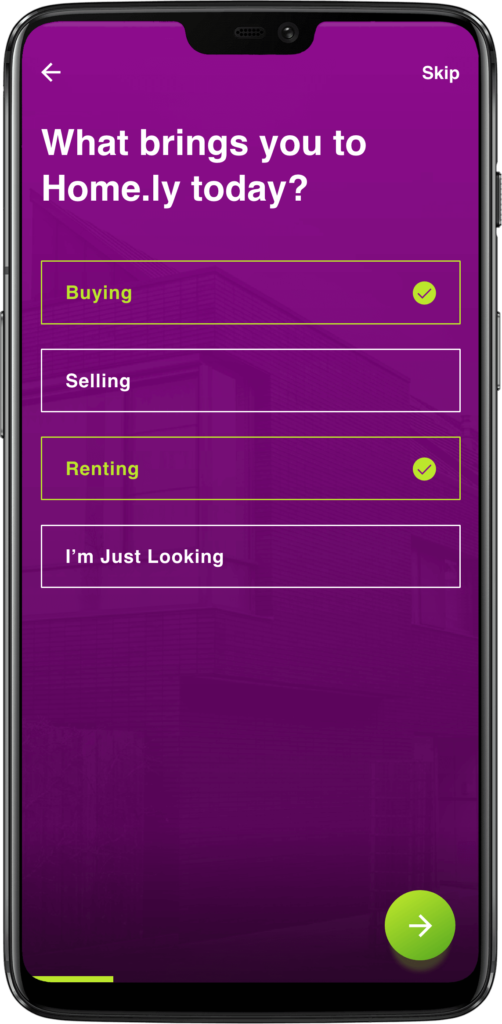 The initial screen brings you options to buy, rent, selling your property or just want to look around and browse whats up on offer.
Set the filters for the property by selecting the price range. The total of available listings is shown so you can have a good idea of how many results to expect.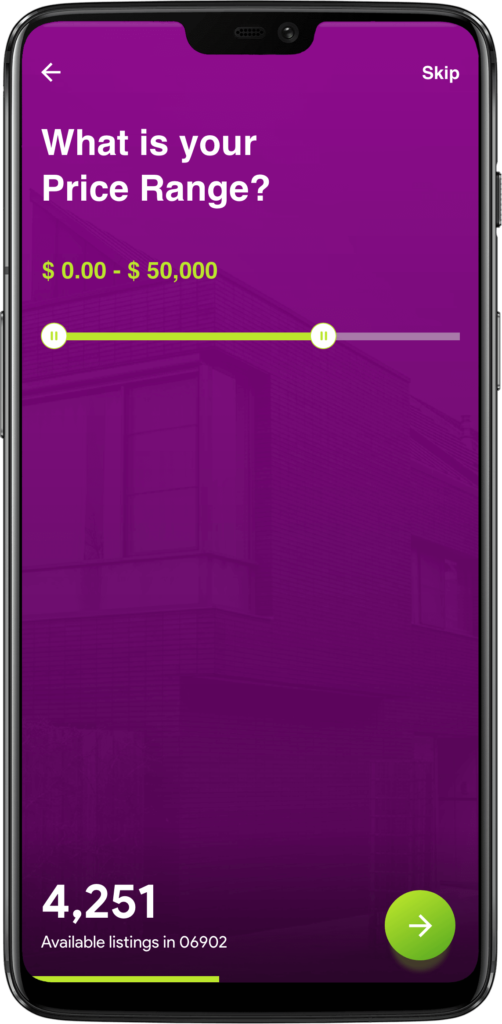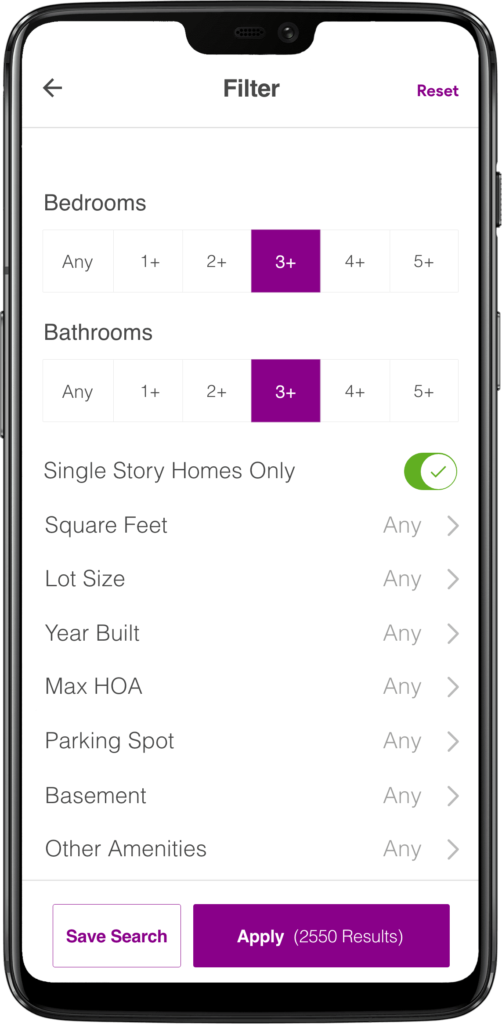 Further down fine details of the property like no of bedrooms, bathrooms, lot size, parking available, basement present, year built etc can be selected to zone on in to the desired listing.
The search results can be saved to revisit them later. This is very convenient as later you can re-run this search.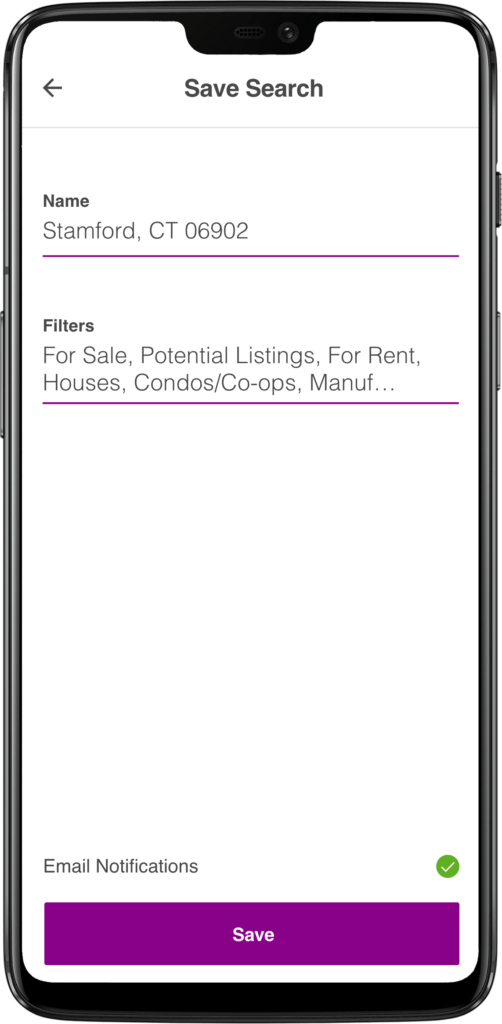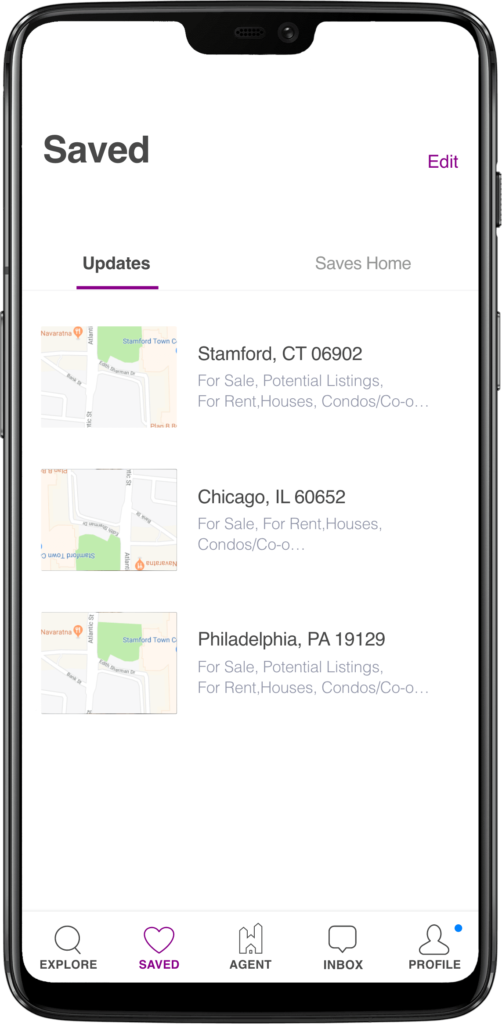 All your save results in one place. Any updates on the property details including changes in the real estate price will be notified to you. Great feature if you have multiple search filters.
A very convinient draw feature that you can circle with your finger or stylus. Draw over the interested area and get a beautiful visual of the listed properties with the budget.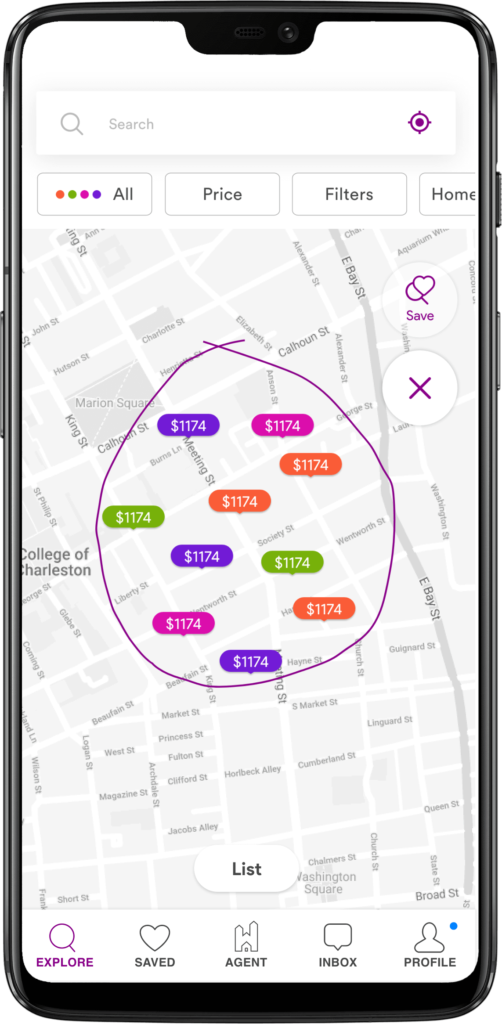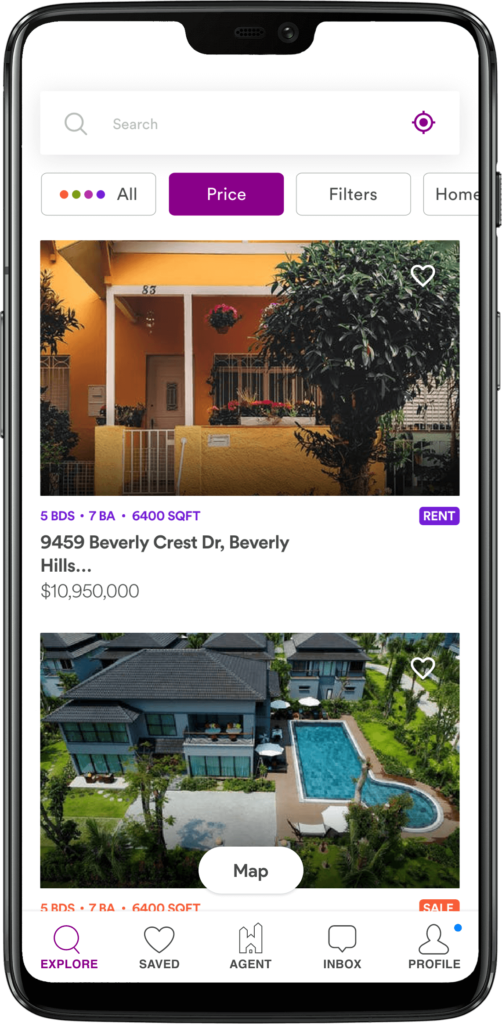 Rich Display of Search Results
Based on the filters all the matching criteria result will be displayed in an attractive display. The Map option displays it on the map.
The selected property can be viewed in extensive detail like interior, exterior, map view, neighborhood details. Provision to contact the agent online and instantly is available.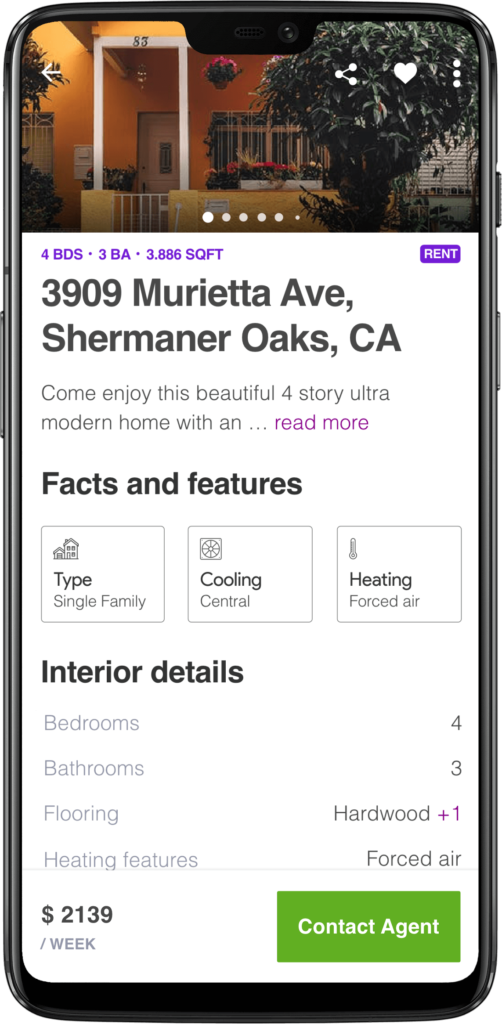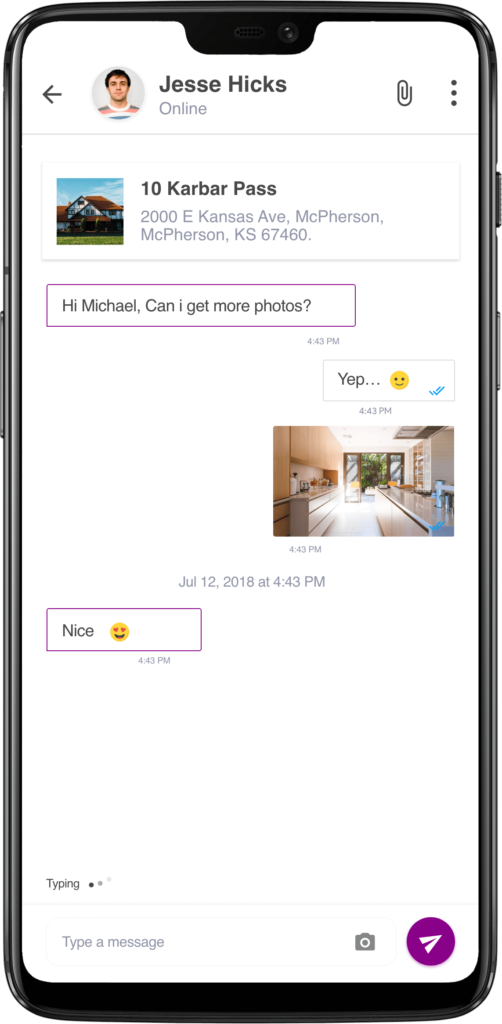 A chat window opens up which enables you to chat instantly with the agent. This allows you to get instant information without having to wait for a mail.
Provision to view all agents operating in your area. You can view their ratings, feedback to get a good idea of the reliability and efficacy of the agent.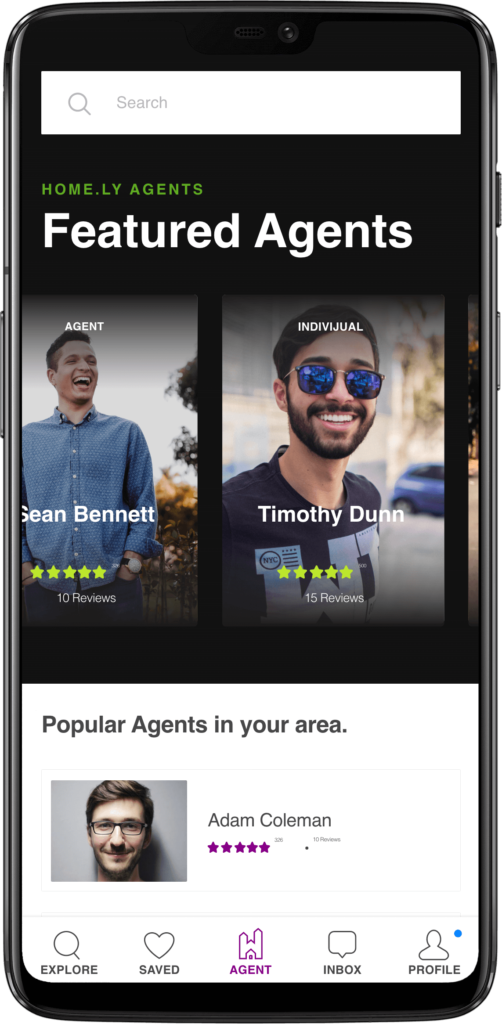 REAL ESTATE BROKER & AGENT LISTING PORTAL
Users can opt to list themselves as real estate brokers, agents or homeowners looking to rent, on your custom Zillow/Trulia clone script as well. Agents need to be approved by the admin panel before listing property details and deals.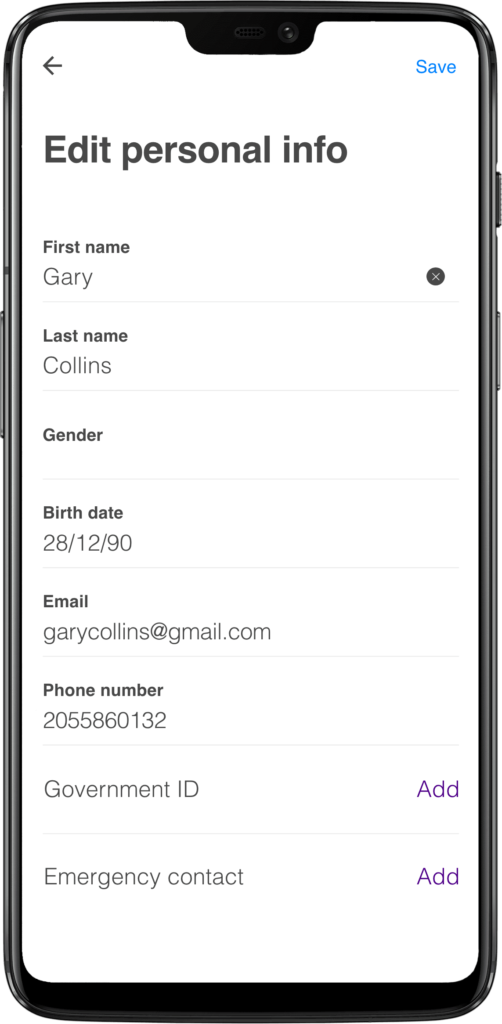 Create a comprehensive Agent profile including the government ID, emergency contacts etc. Detailed profile helps building trust with the customer and invites more contacts.
Easy option to switch the profile from Agent to Customer and vice versa. This seamless switch allows an agent to act as a customer too.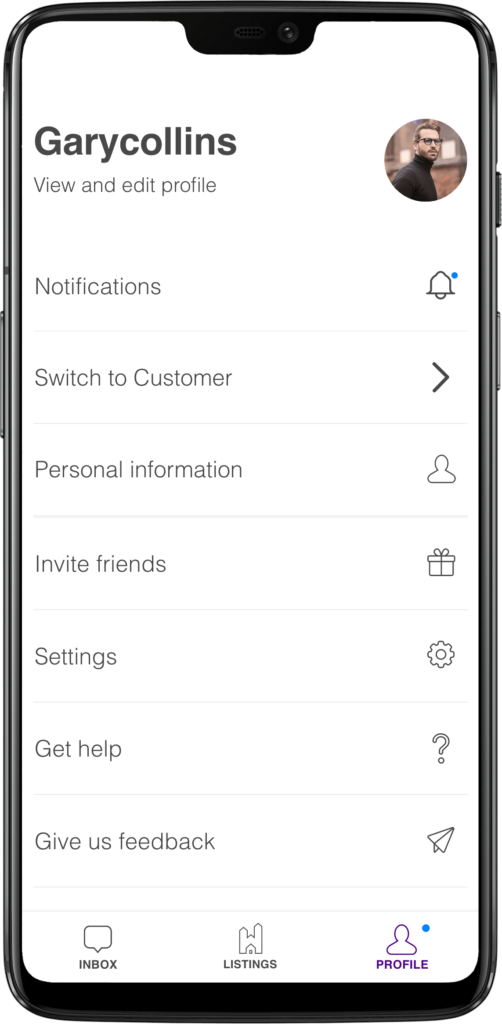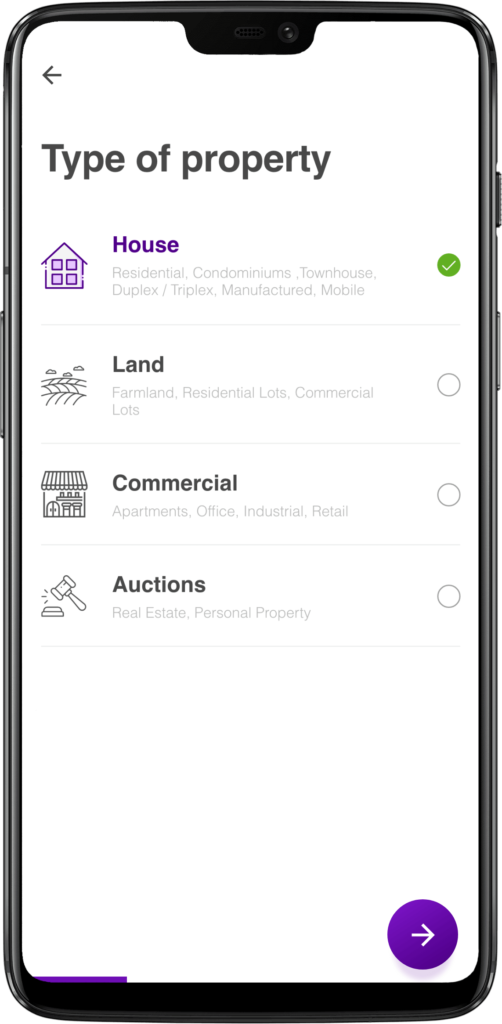 While listing the property you have a chocie between House, land, commercial property. You can even categorise it as an auctionable property.
List the property as for Rent or for sale. Allowing more options make the real estate mobile app more friendly.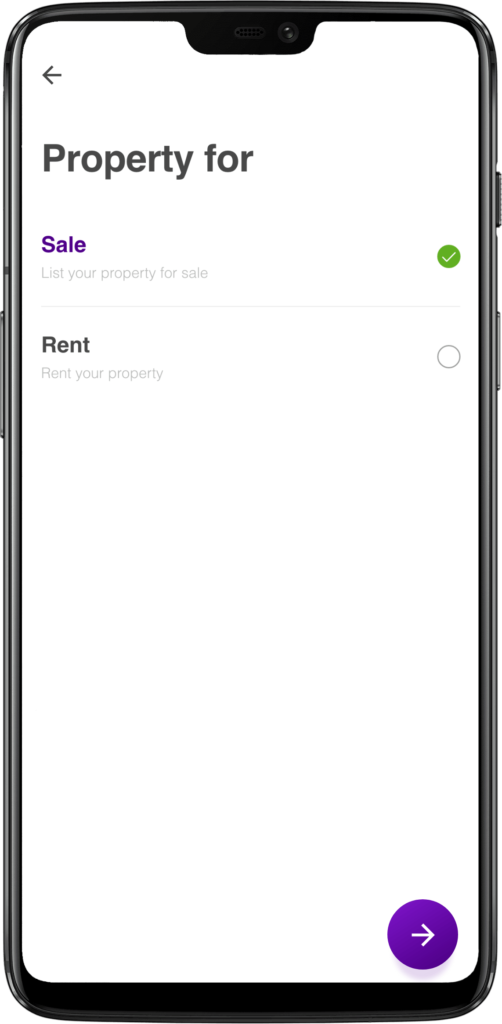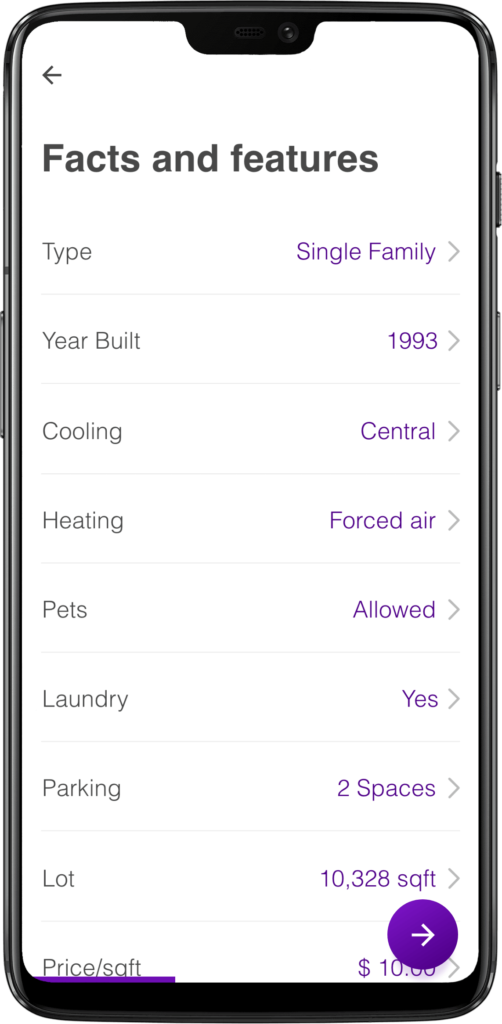 Enter every conceivable details associated to the property including pets,laundry, parking, lot, price per sq.ft.
Provision for Interior & Exterior details. No of bedrooms, bathrooms, heating, cooling and other important features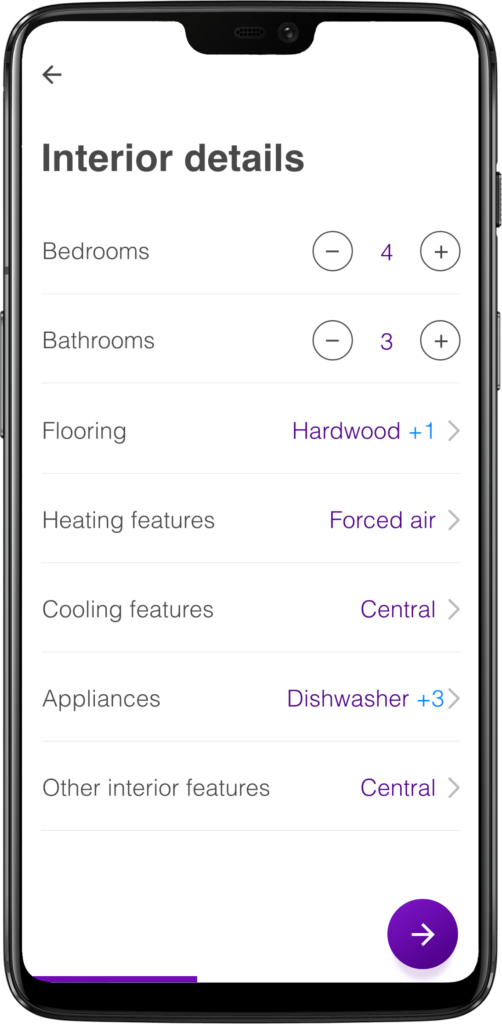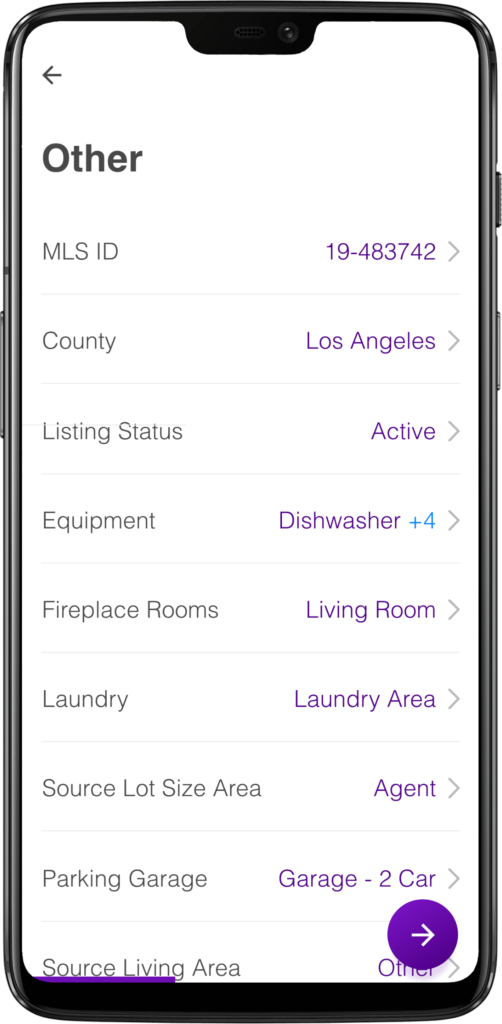 The More The Details The Better
Agent can add his MLS ID, County, Listing Status and a host of other features.
Import from External Sources
Most outstanding feature. Avoid manual entry. Import from a host of sources like MLS or create one by one if it is not under MLS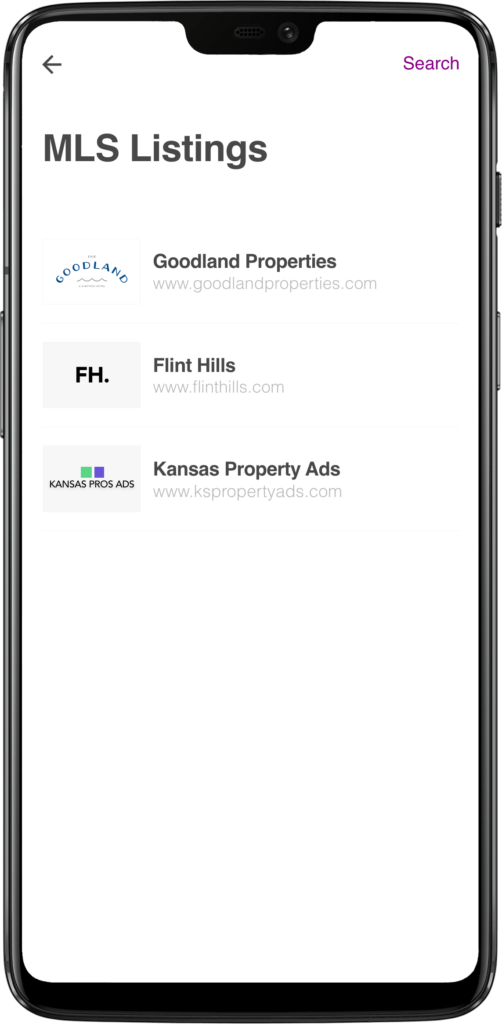 Select From Diverse Sources of Listing
This list can be customized to include many more sources. Select as required.
Agents can enter their license number so that they have the authorization to collect data from various sources.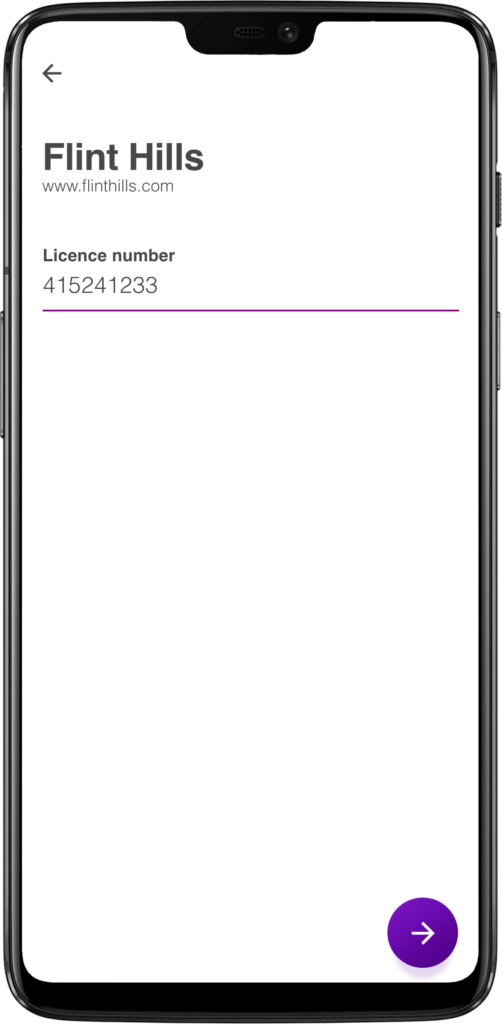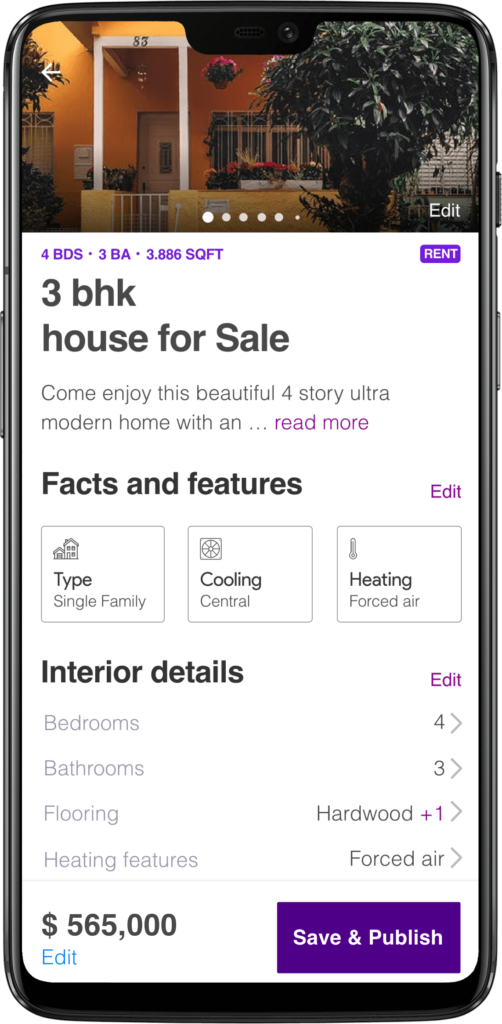 Once the property details have been added listers can set prices based on the listing type, ie rent, sale or auction on the real estate application.
Agents can have a comprehensive view of all the listigns imported or entered in one place.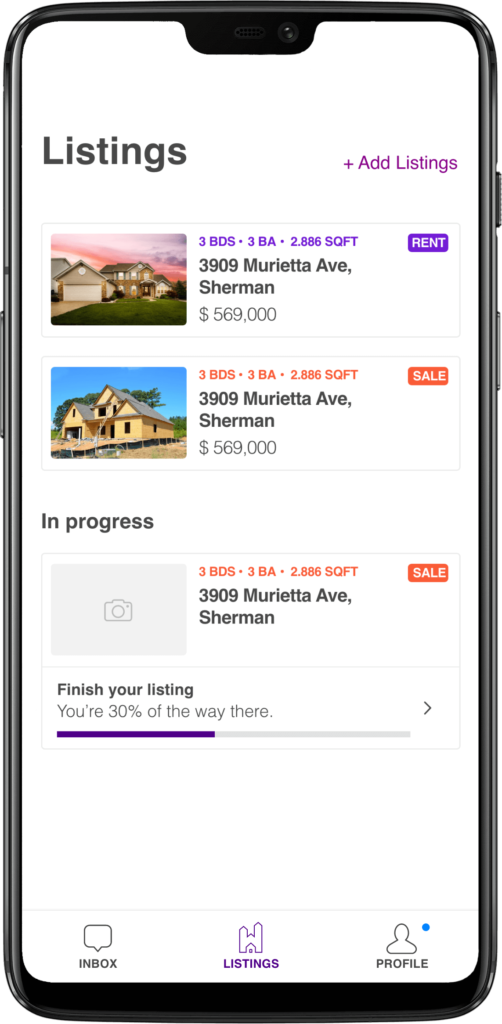 Real Estate App Development Service: Web Admin Panel
A web admin panel is provided to all users who purchase our custom Trulia clone or Zillow clone script. The admin panel provides complete control of all listing, users, and activities on the owner's custom-built real estate application.

MANAGE PROPERTY LISTINGS
Manage various property, land and auction listings on your custom made real estate app. Listings once approved by the admin will be live on the app.

MANAGE USERS
Manage account details of various registered on your application as well as ban or remove users from the application.

MANAGE AGENTS & HOME OWNERS
Manage various real estate brokers, agents, and homeowners registering on your custom Zillow clone / Trulia clone script application.
MANAGE MESSAGES
Monitor chats between users and agents/brokers/homeowners on your custom real estate application.

MANAGE METADATA
Manage metadata collected on your customized property listing script for 3rd party integrations or analytics.

GET DETAILED INSIGHTS AND ANALYTICS
Analytics dashboard integrated in the property listing software provides admins with detailed insights on users, property listings, agents, favorites, promotional/referral campaigns based on a plethora of factors.

NOTIFICATIONS, PROMOTIONS AND REFERRALS
Set up notifications, referrals, or marketing campaigns to be sent out to users registered on the application on your custom Zillow clone script.

MANAGE APP UPDATES
Manage app update settings for all users who've downloaded the customized Zillow / Trulia clone real estate application.
WHY CHOOSE APPSCRIP AS YOUR REAL ESTATE MOBILE APP DEVELOPMENT COMPANY?
Using features inspired from top real estate listing apps like Trulia, Zillow, NestAway & more – We've crafted an easily customizable and robust real estate platform that can scale alongside your business and provides a seamless experience for your real estate app users.
Includes:
App for Customers, Agents & Home Owners
Web Admin Panel for Overall Monitoring, Control & Monetization
100% Customizable
Whether it's for the property listing, live auctions, home rentals – Our customizable real estate mobile app design can be tailored to include specific or all property listing and rental niches. Inspired to help entrepreneurs build the next big Trulia clone or Zillow clone.
PCI Compliant
Assured PCI compliance & tokenization so you will have no legal issues accepting in-app purchases on your tailored real estate mobile app.
Prebuilt Scripts
Using our proprietary pre-built IP solution, we move our customizable real estate mobile app script from development to deployment faster than any other real estate mobile app development companies out there.
Scalable & Clean Design
Using state of the art app container technology, clean coding practices, use of microservice architecture while simultaneously integrating safety & security features on the app – Homely is the best Zillow clone software solution / online marketplace script today.
Multi-Language & Multi-Currency
Irrespective of your country, or if you require your custom real estate mobile app in German, Arabic, Chinese or any language of your choice. Our real estate & property listing app development services ensure that Home.Ly can be deployed in any language & currency preference.
Referrals, Promotions & Loyalty Programs
Increase your unique real estate mobile app's user base & overall retention via referrals, promotions & loyalty campaigns features integrated during our real estate mobile app development.

SEO Friendly Design
Our real estate app development company ensures that every tailored real estate mobile app solution we make sticks out in both search engines & app stores

App Monitoring & Chatbots
Our real estate app development process are the only ones in the market to provide app monitoring services with chatbot integration. Ensuring you can get instantaneous performance updates on your during and after the app development.

Security
Our customizable real estate mobile app development solutions are not only robust & scalable but extremely secure as well. Keychain, SSL-powered API's, JWT, reverse proxy setup etc ensure that security covers the entire real estate mobile app to each individual API.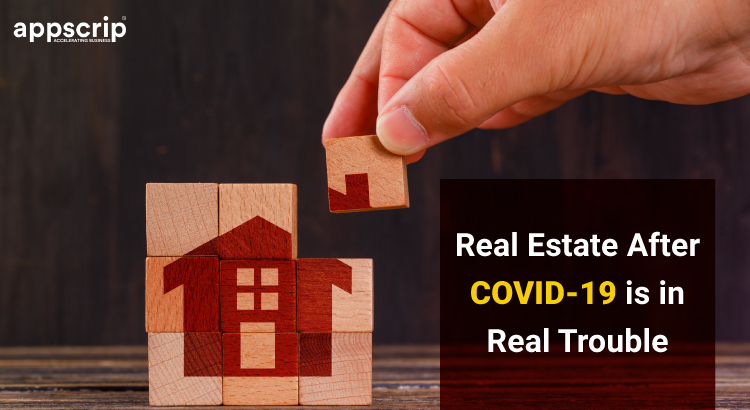 Real Estate After COVID-19 Is In Real Trouble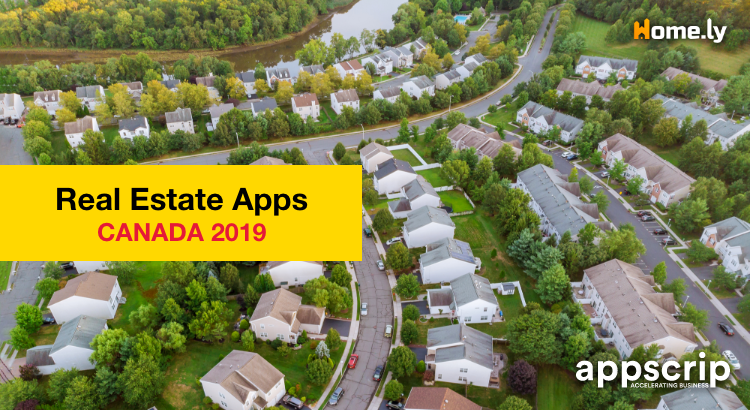 Real Estate Apps Canada 2019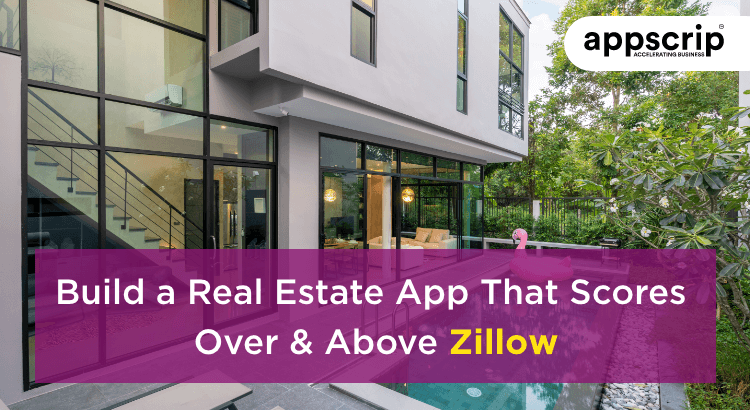 Build A Real Estate App That Scores Over & Above Zillow