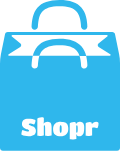 BEST SOCIAL ECOMMERCE SCRIPT | MULTI-VENDOR E-COMMERCE PLATFORM TO BUILD AN ETSY CLONE
Shopr provides the best ecommerce solution in the market. This social ecommerce script & multi-vendor ecommerce platform has been developed with features inspired from the best ecommerce CMS, ecommerce backend software, top ecommerce clone scripts, & top ecommerce software solutions.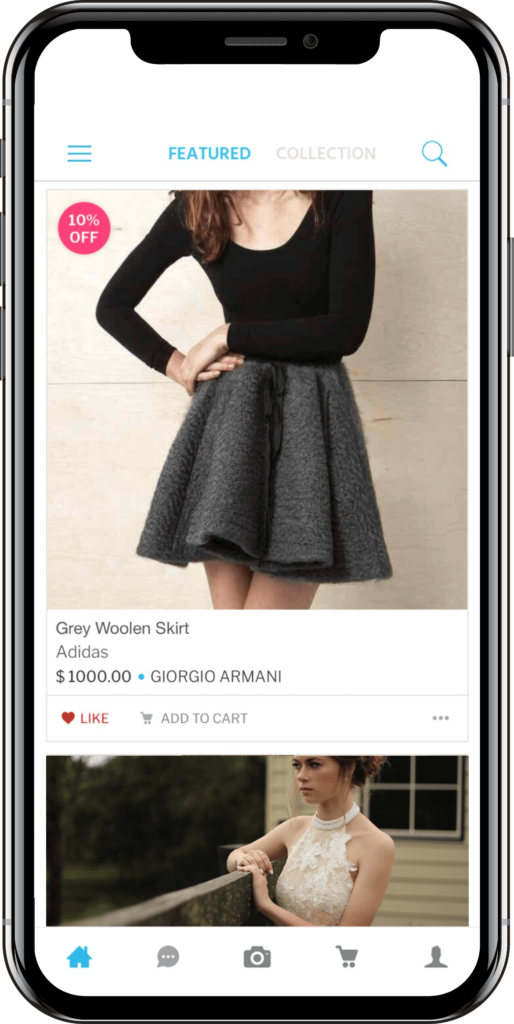 CUSTOMER APP : MULTI-STORE SOCIAL ECOMMERCE PLATFORM
MULTI-VENDOR SOCIAL ECOMMERCE APP
Our Etsy clone app / social ecommerce script has been designed with features from trending social ecommerce apps like Fancy, Etsy & more. The UI from registration to checkout has been crafted to provide a feature-rich interactive multi-store ecommerce platform & social ecommerce experience for users.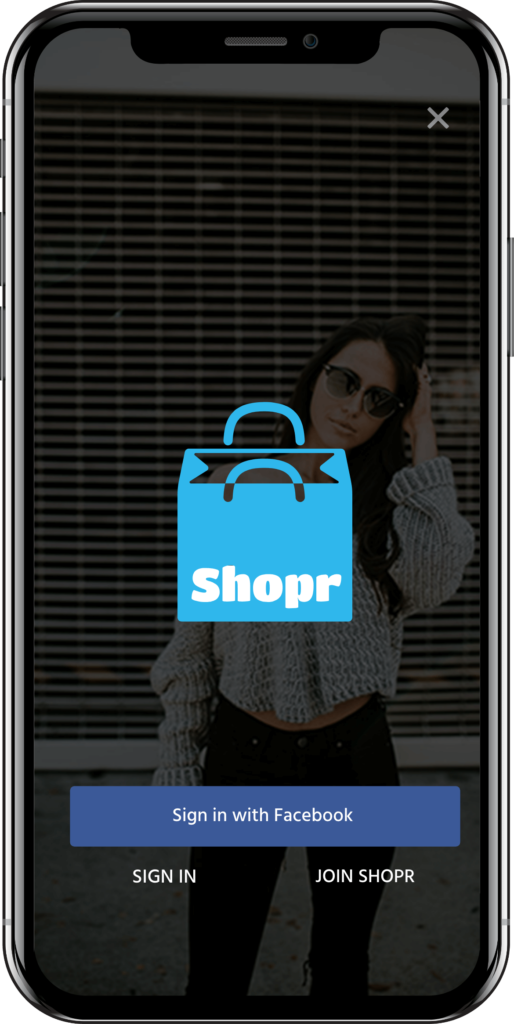 The Shopr social marketplace clone script comes with user authentication via social media accounts.
Select your shopping preferences. Based on your selections, the home screen gets tailored accordingly.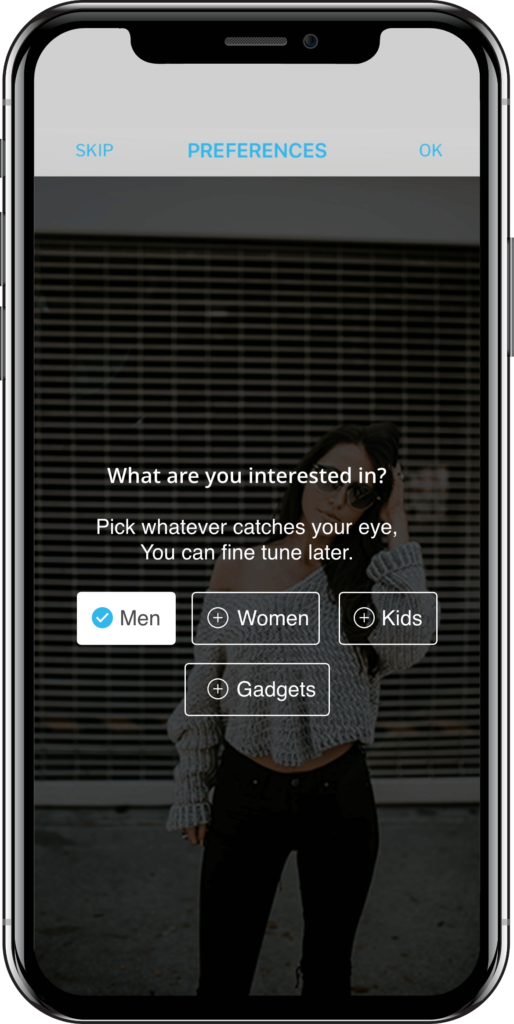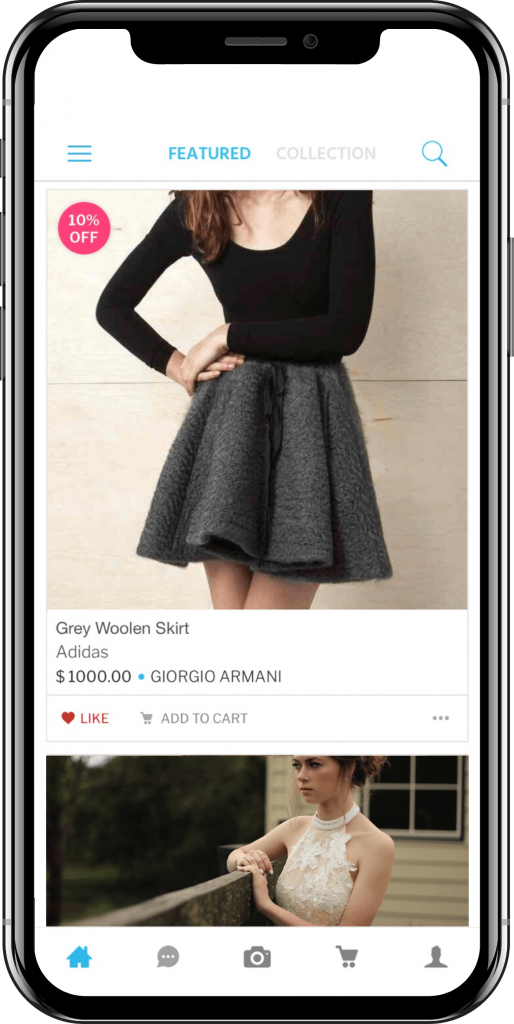 Explore Featured Products
View a wide list of featured products from multiple stores integrated into our multi-store shopping script.
View collections & associated offers from various stores, brands and users. The Shopr social ecommerce script is robust to handle featured collections from a wide variety of stores.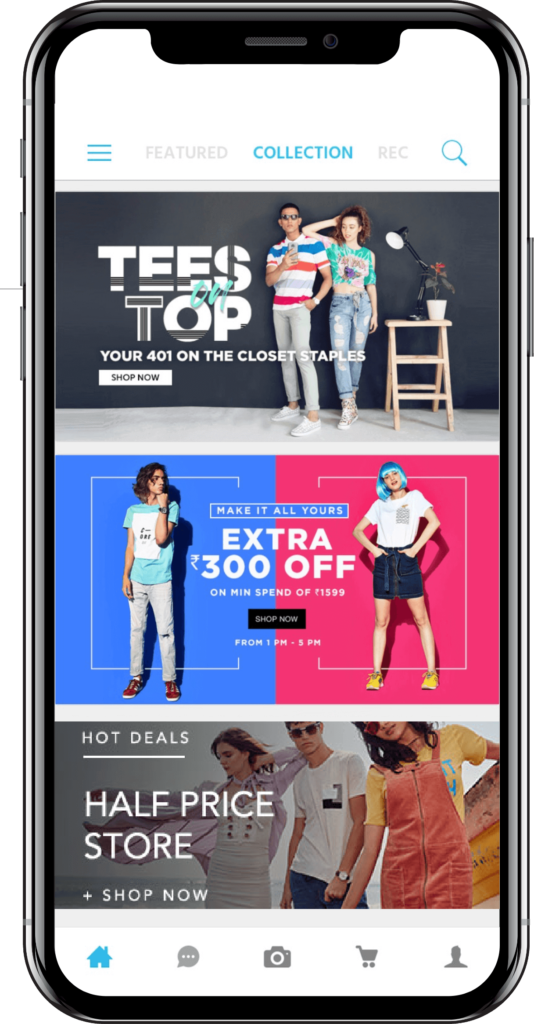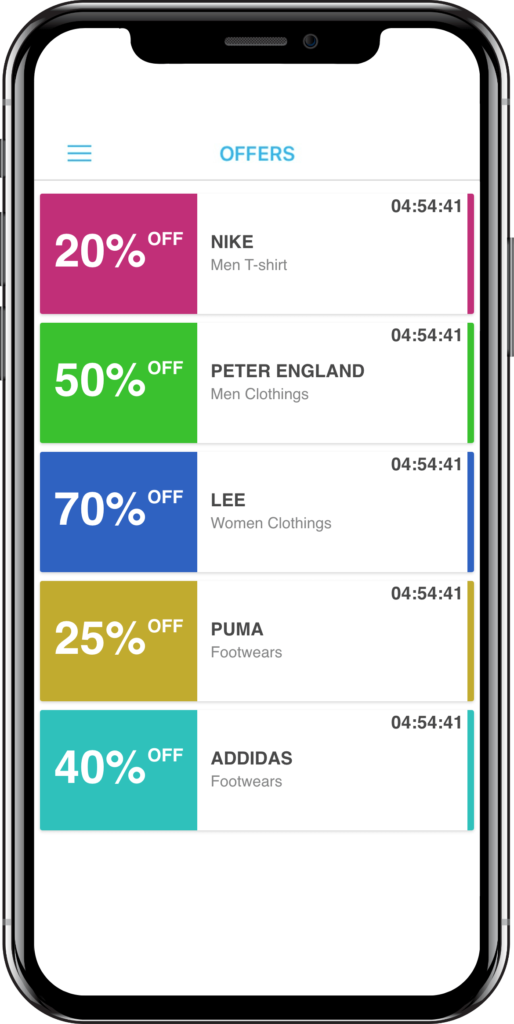 View ongoing offers from various stores & brands featured on the application.
Based on individual user preferences, wishlists, likes etc the Shopr ecommerce clone script will display recommended products for each individual user to purchase.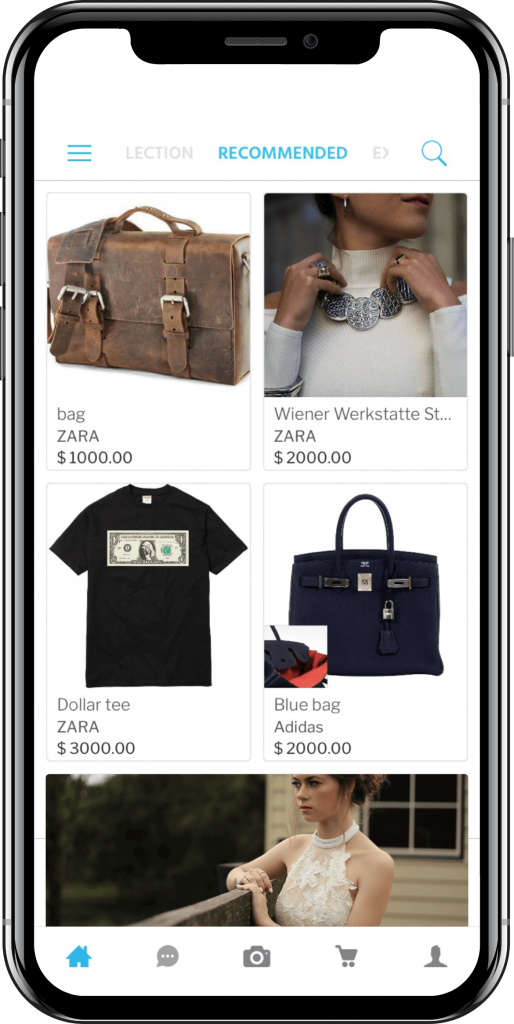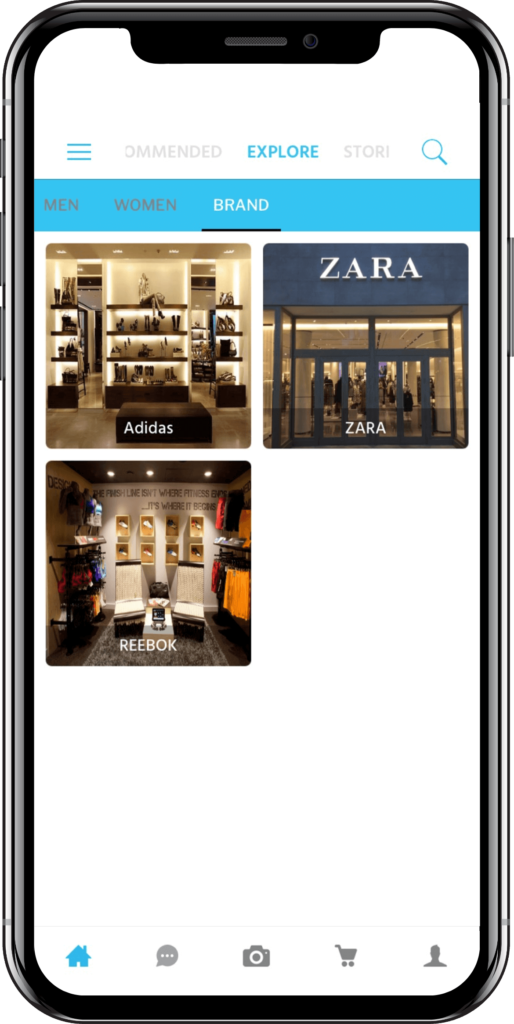 Users can view details for various fashion stores or brands listed on the Shopr.
View Detailed Store Profiles
Being the best social ecommerce script, users can view detailed store/brand profiles and even follow their favourite stores to receive updates from them.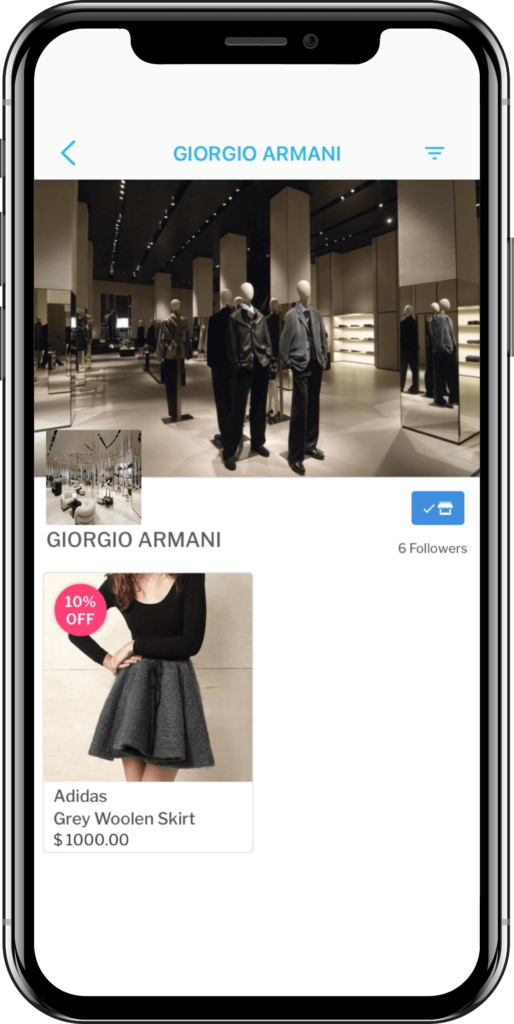 FEATURE-RICH & SEAMLESS ONLINE SHOPPING SCRIPT
Taking social shopping to the next level, the Shopr social ecommerce script lets users to do more than just purchase products. Users can follow their favorite brands, view other users who've liked a certain product, read articles related to the product, share products with their friends & more – All during the checkout process.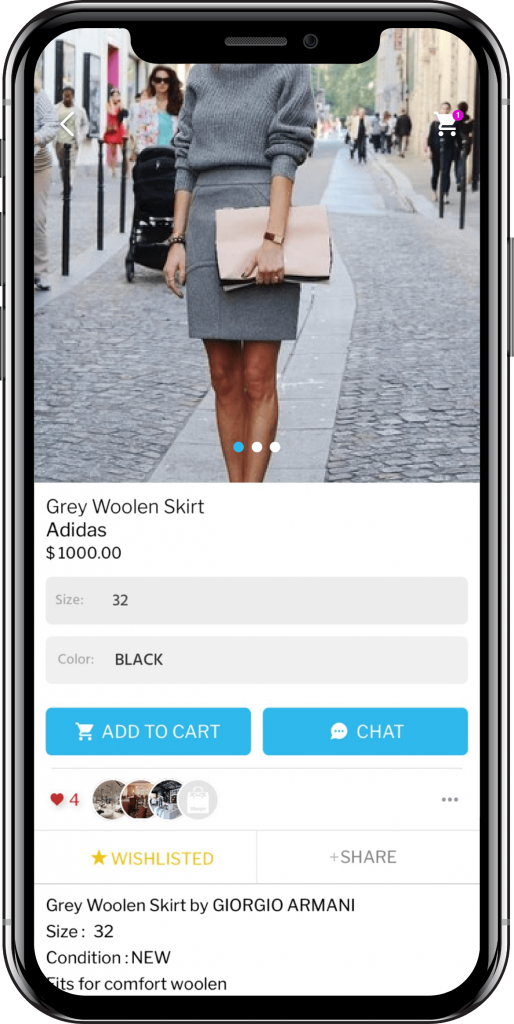 View Product Details, 'Like' & Wishlist Features
View various details of the products. 'Like' feature integrated in our social shopping script, allowing users to 'Like' their favourite products and view profiles of user who've liked the same product. Users can also add products into custom wishlists.
Our social shopping script is integrated with a chat module between store representatives and customers. Improving the number of satisfied purchase decisions.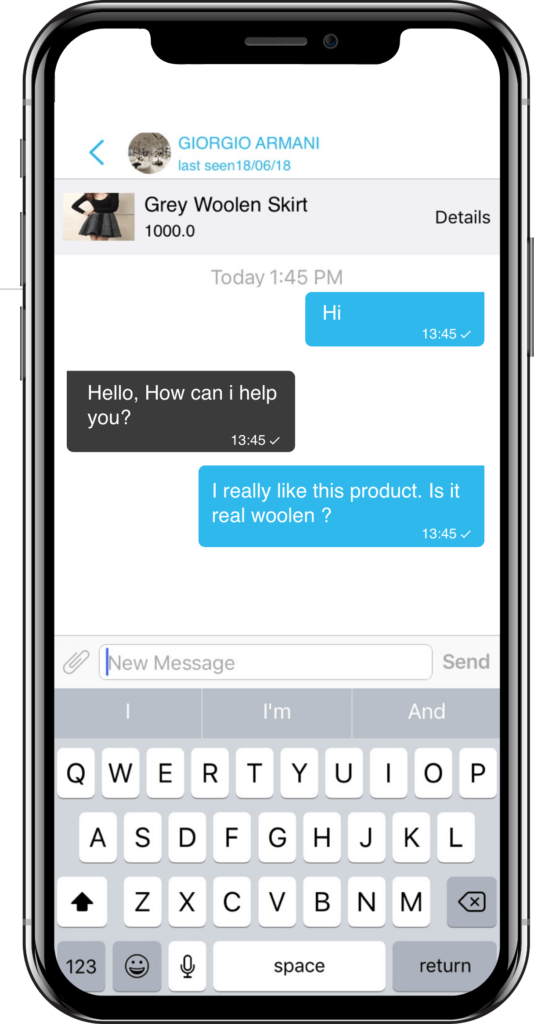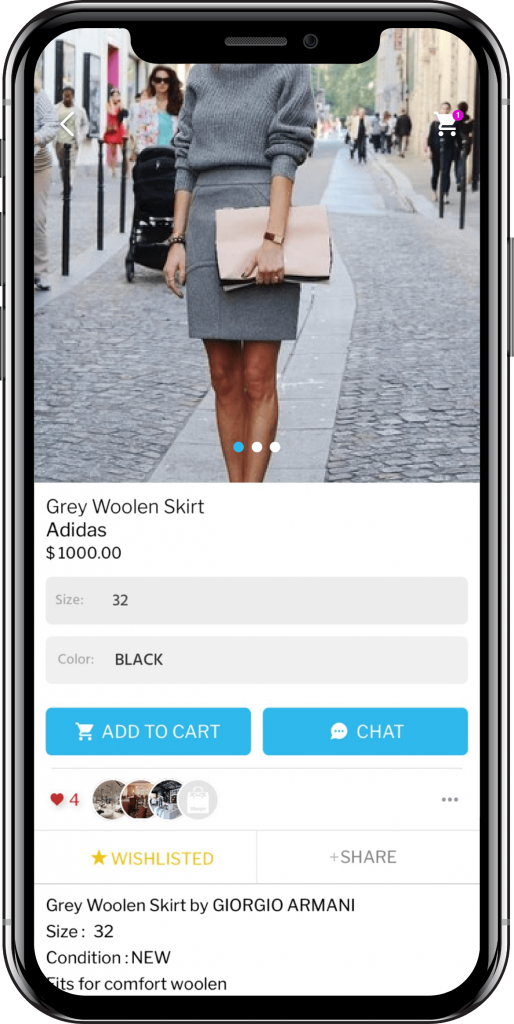 View Product/Store Specific Offers & Confirm
Once users are satisfied with their product decision they can view available offers on the particular product or associated store, and follow the store as well to receive future updates.
Multi-Store Shopping Cart Software
Our shopping cart script is integrated with multi-store checkouts, letting users add items from multiple stores into a single.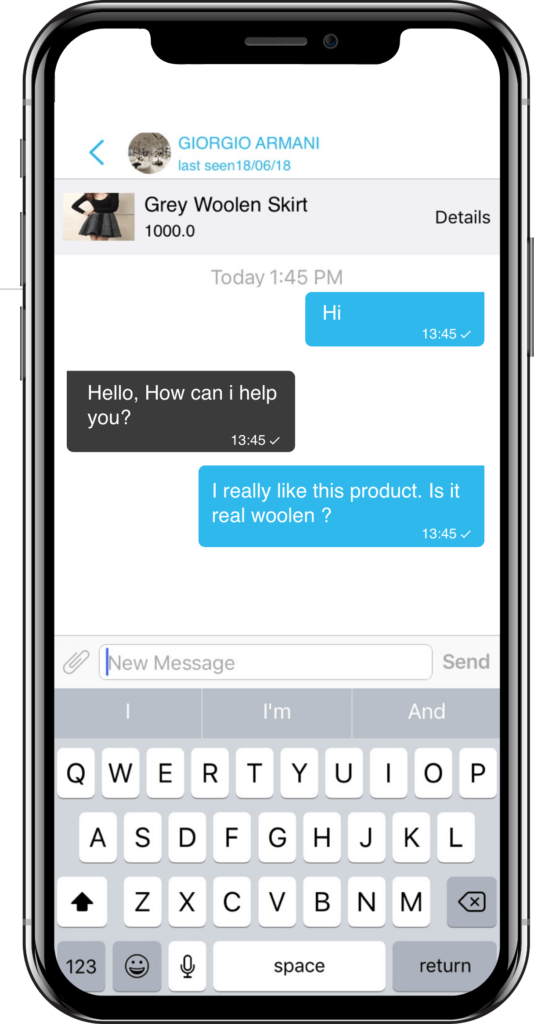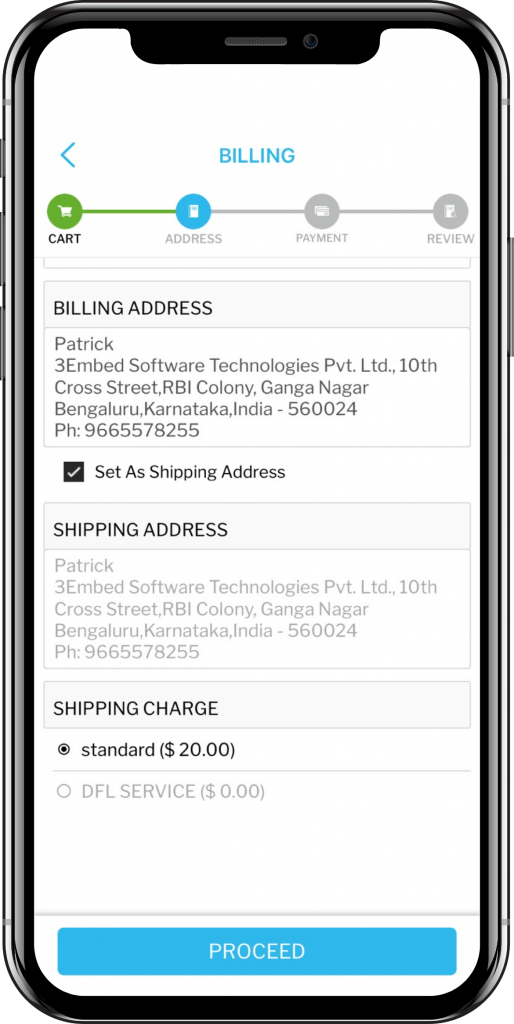 Users can update their addresses and shipping preferences before checking out.
Update payment preferences & add card details.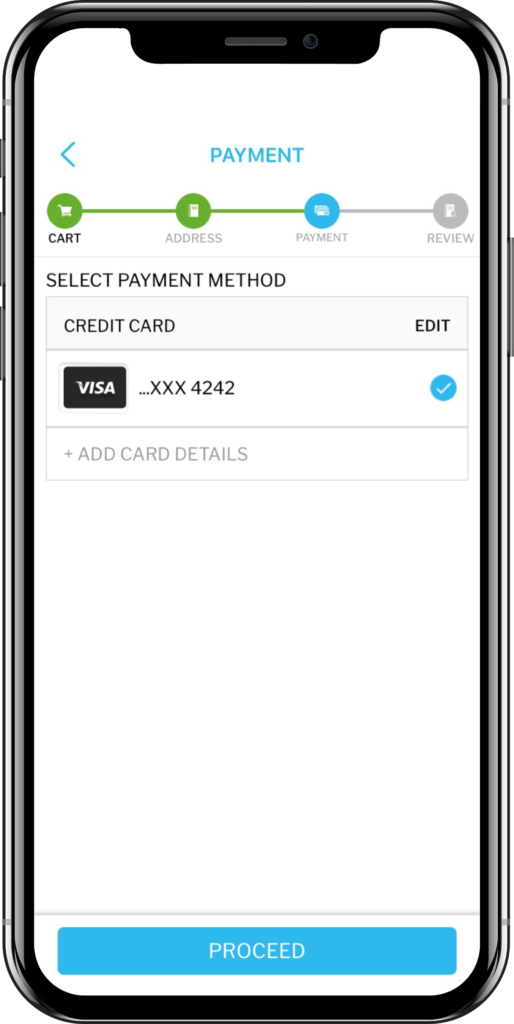 Review Items & Add Promos
Review cart items, update quantity, confirm payment preferences, and promo codes, if any, before placing the order.
Orders once placed can be viewed and tracked with unique order IDs assigned to each order. In-app status notifications are provided on order status updates. Our marketplace software like Etsy Admin panel can use the order ID to find out delivery status updates.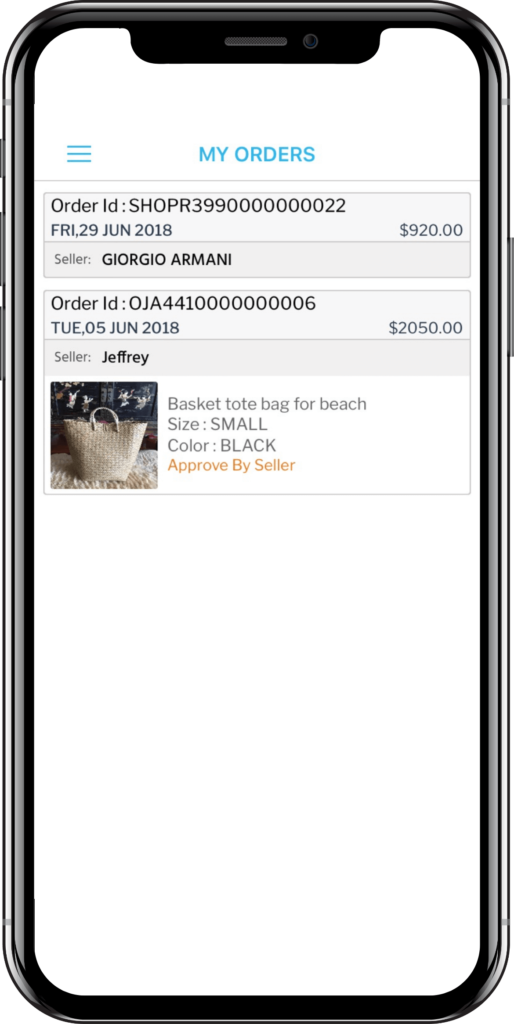 SOCIAL ECOMMERCE SCRIPT FEATURES
Ensuring our ecommerce clone script is feature-rich. We've integrated social elements inspired from top social ecommerce apps online such as Wanelo, Fancy, Etsy etc. We've designed our social shopping script to keep users engaged while they browse for products on the app pr website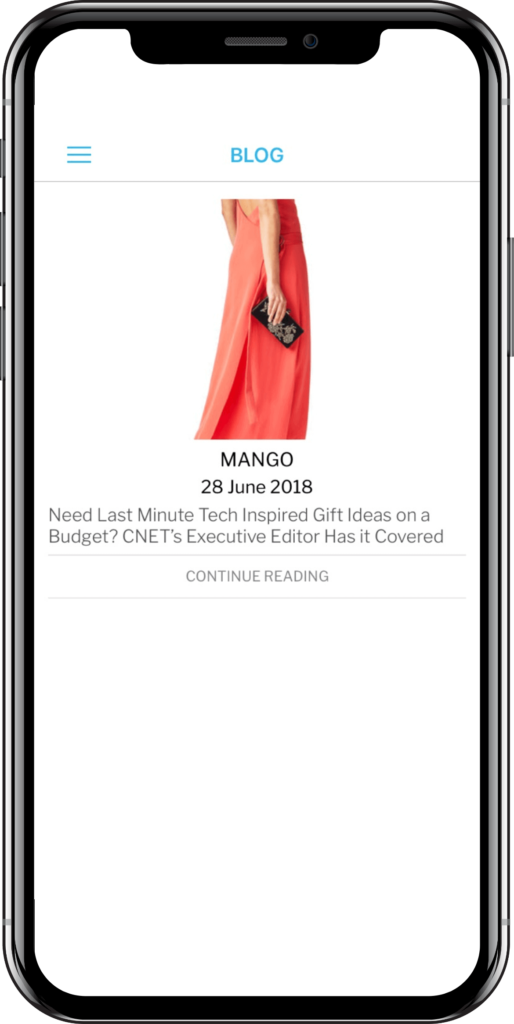 Users can view product-related articles written by various stores as well as directly add the product mentioned into their cart.
Providing a social media feel to the social marketplace clone script – Individual user profiles provides details of user activity, likes, individual store details, following/followers etc.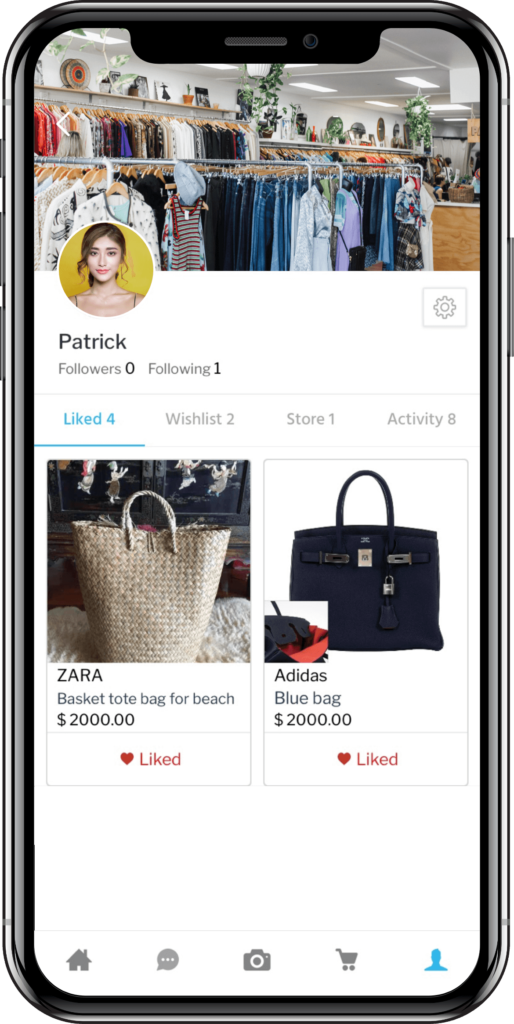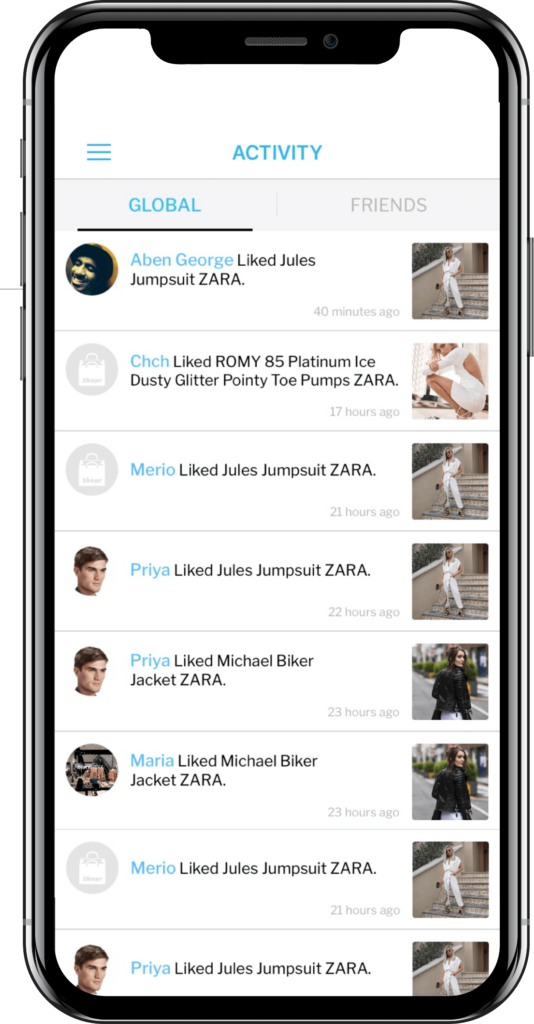 Users can view follower or global user activity occurring on the social Etsy clone software.
Users can follow other users on the application to receive status & store-related updates from followed user profiles.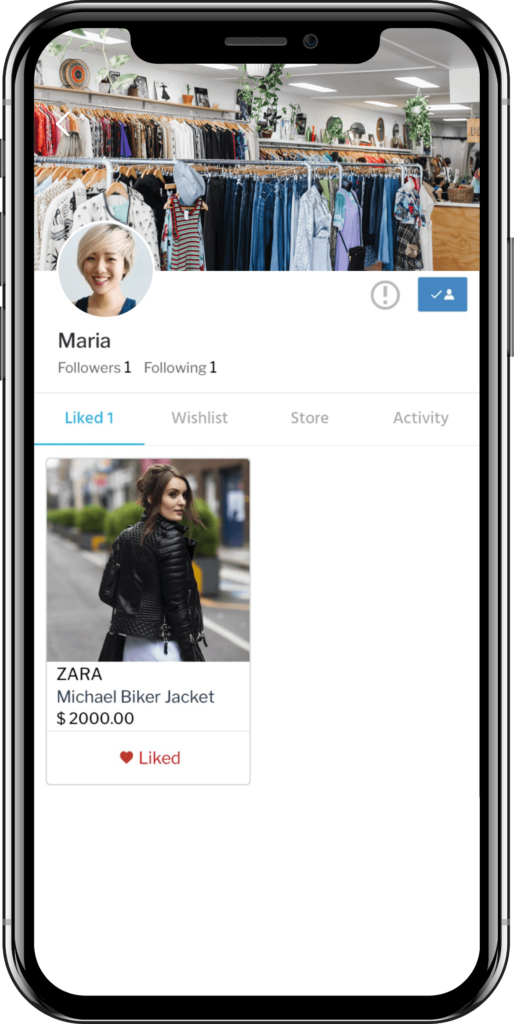 CUSTOMIZABLE ECOMMERCE WEBSITE WITH SOCIAL ECOMMERCE FEATURES
Best Social Shopping Website

Login via social accounts, actively view shopping updates from friends and from people/brands you follow, view blogs from brands, follow recommended stores or casual sellers & more.
Explore Products

Explore various products & fashion accessories from brands, stores & other sellers on our social ecommerce portal & online shopping script.
Feature-Rich With Seamless Multi-Store Checkout

The Shopr customizable social ecommerce website is integrated with a feature-rich UI. This improves user engagement via social elements, while simultaneously providing a seamless multi-store checkout process.
We've integrated a casual seller application within the overall Shopr ecommerce clone script. Users can easily switch between being buyers or sellers as part of our social ecommerce script although 'seller' features are limited for casual sellers as compared to professional sellers.
The Admin can monitor & manage casual sellers via the integrated ecommerce cms software.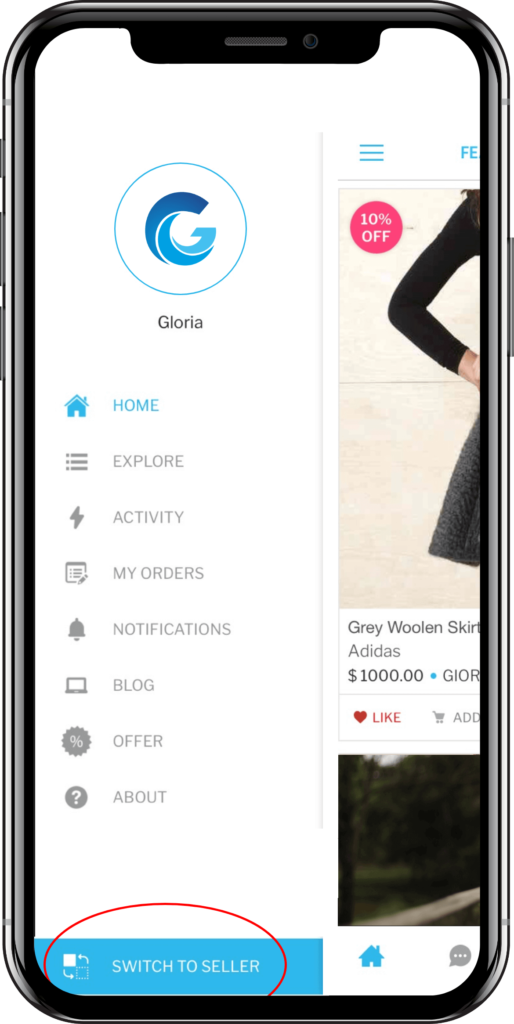 Easily Switch Between Accounts
Easily switch between buyer & seller accounts within the app.
Enter details of the product you wish to sell.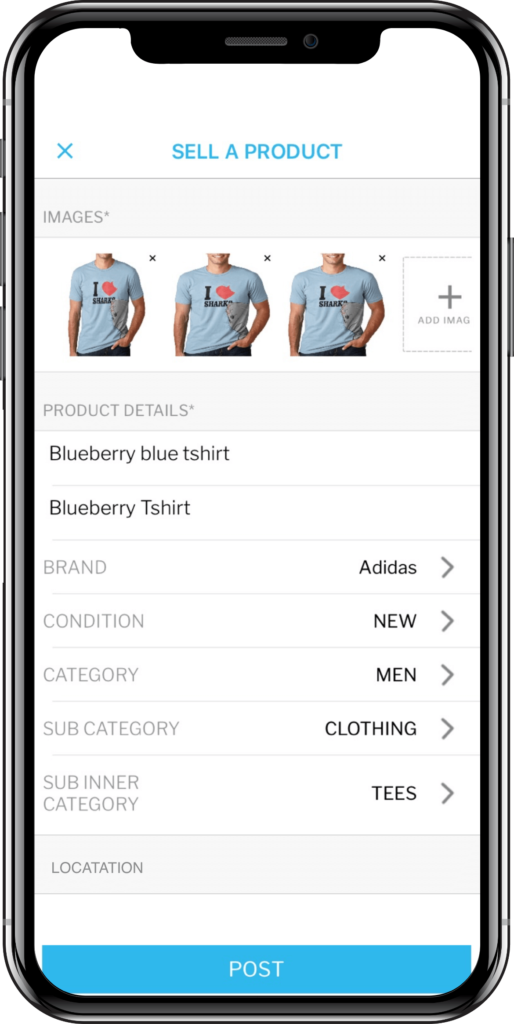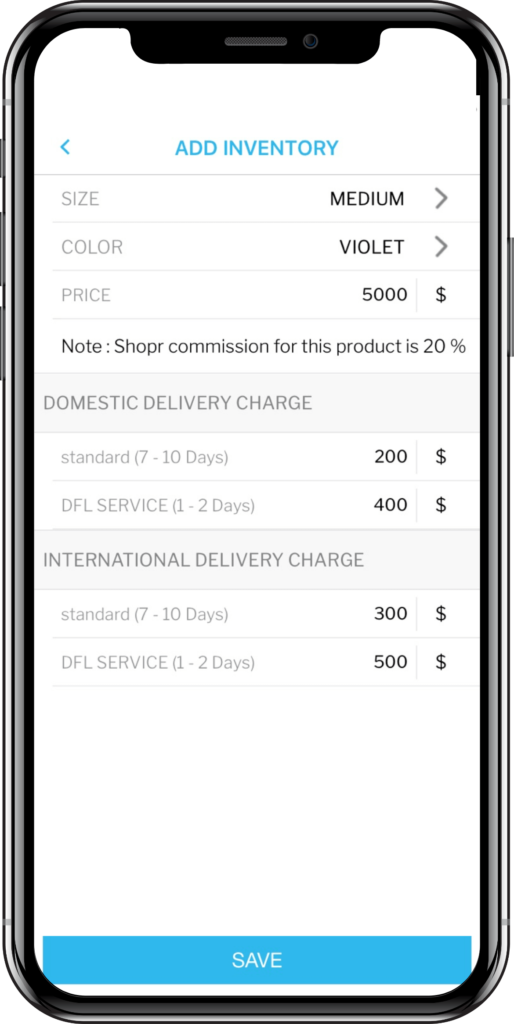 Setup SKU's for each product to be sold.
Add Contact & Bank Details
Setup contact & bank details to receive payments, integrated with Stripe.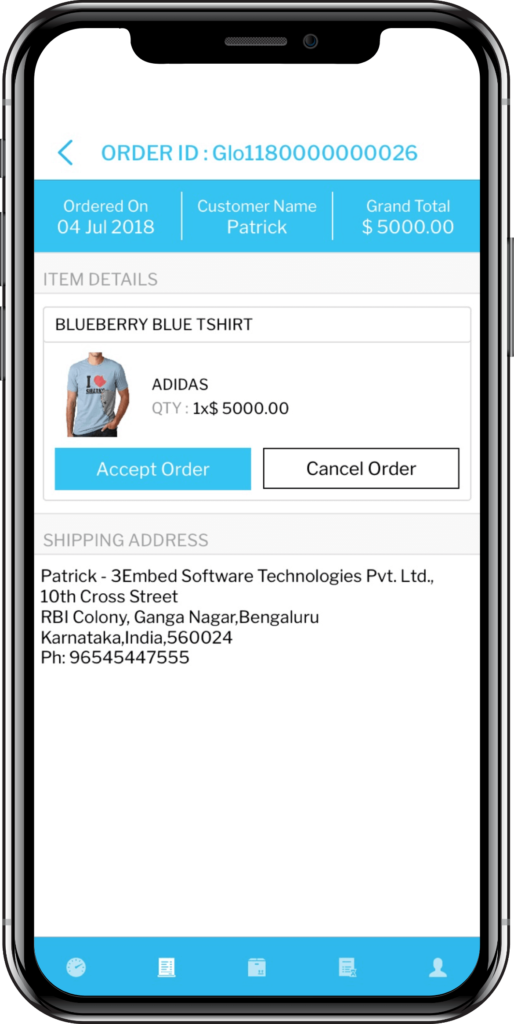 View orders placed for products on your online store.
List out cancellation reasons if certain products can't be sold.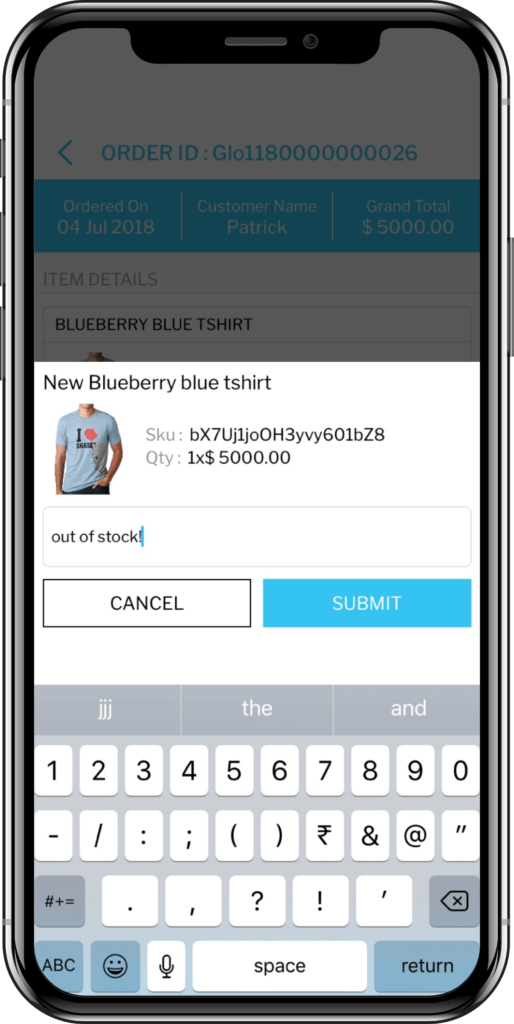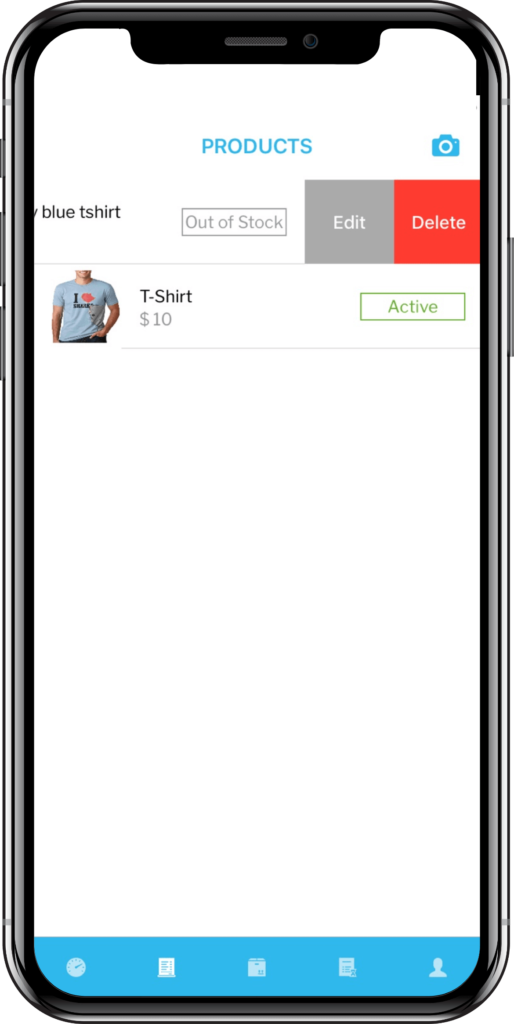 Update SKU's on the fly when products are being bought in high demand.
Detailed analytics dashboard integrated into the casual seller ecommerce script.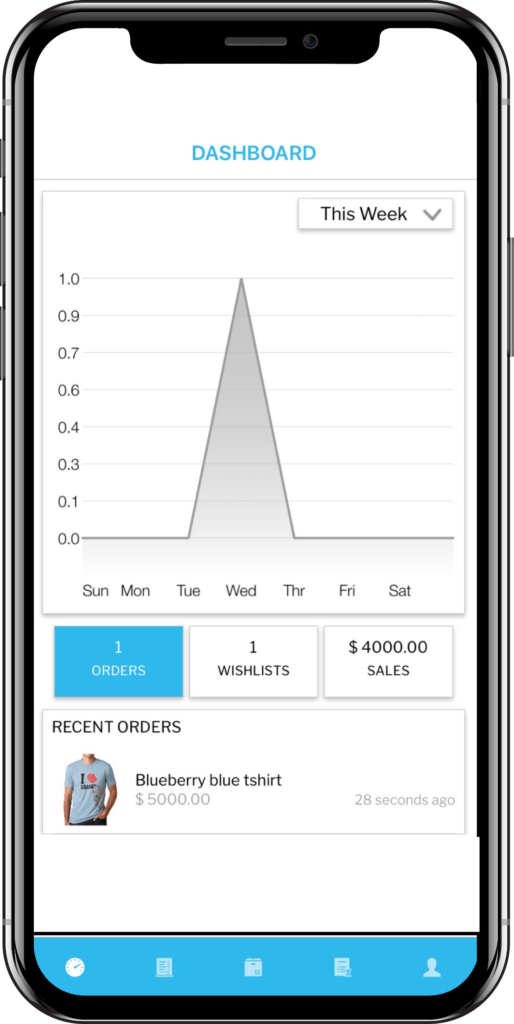 PROFESSIONAL SELLER WEB INTERFACE
Professional sellers on the customisable ecommerce solution, have greater control of their individual stores as compared to casual sellers. The Shopr online shopping script comes with a detailed & feature-rich section for professional sellers to manage their online stores.
Easy Store Listing

A simple but detailed UI to setup individual business/store profiles on the Etsy marketplace script / Etsy clone script.
Manage Products & Inventory

Setup details on for products, add categories & subcategories and set up SKUs.
View Analytics

View store-level analytics for purchases on the store via the ecommerce app or online shopping website.
Detailed Financial Dashboard

Ecommerce financial accounting software integrated into the online marketplace script to provide store financial details.
Setup Email Campaigns

Create customizable email campaigns to be sent to particular set of users.
Setup Product Offers

Setup offers & discounts on various products listed in your store.
Purchase Marketing Plans

Professional sellers can purchase additional marketing plans that have been setup by the admin for merchants/stores listed on the Etsy marketplace script. These plans include a number of promo campaigns, push notification, SMS etc that can be purchased and sent to buyers.
BEST ECOMMERCE CMS & ADMIN PANEL
The Shopr ecommerce cms & admin panel has been designed keeping the best ecommerce cms, top ecommerce inventory management softwares, ecommerce financial accounting softwares, ecommerce dispatcher softwares & more in mind
Detailed Inventory & SKU Management

Setup detailed information about inventory and associated SKU's.
Setup Featured Products

Setup featured products that will appear via the Shopr ecommerce cms.
Manage Brands

Manage various brands & stores listed on your tailored ecommerce clone script.
Casual & Professional Seller Management

Manage casual sellers & professionals sellers on the Shopr ecommerce software solution. Casual sellers can be upgraded to professional sellers via the admin interface.
Detailed Analytics

View detailed analytic reports from overall app level to individual store level on the Shopr ecommerce software solution.
Setup Marketing Campaigns

Monetization feature between admin & sellers to setup store-tailored offers / promo campaigns to be sent out to users.
OVERALL SOCIAL ECOMMERCE DASHBOARD FEATURES

SUPER ADMIN PANEL
Panel with all settings, everything on the Etsy Clone app / ecommerce solution, can be managed from this section.

PROFESSIONAL SELLER ADMIN PANEL
Merchant's can manage their individual stores from this section on our ecommerce cms.
USERS DASHBOARD
Manage app users and view their preferences on the best Etsy clone software solution.

TAX SETUP
Setup tax rates for different cities via the Shopr ecommerce cms.
COMMISSION SETUP
Setup the app commission for different merchants or stores.
SHIPPING RATE SETUP
Setup shipping rates for different locations.

MANAGE SIZES
Setup different size groups for different types of products on our customizable ecommerce cms.

MANAGE BUSINESS PROFILE
Add address, contact information and photos for each business on the customisable cms for Etsy marketplace script / Etsy clone script.
MANAGE & TRACK ORDERS
Update the status of the order, once is ready for dispatch, once its dispatched and when it has been delivered. Track all orders in real time. Manage orders manually in case of any error.
ACCOUNTING
Complete financial accounting system to keep track of all transactions made on the app.
MANAGE PRODUCTS
Create products with all details and images on our ecommerce cms software

CREATE BLOGS
Create product related blogs, make information driven sales on the social marketplace clone script.

MANAGE INVENTORY
Setup product SKU's and the stock for all products in the store on our ecommerce store management software.

MANAGE OFFERS
Create general, personalized offers and offers for affiliate marketing on the online marketplace script.
ANALYTICS
Detailed user level data on shop views, product views, wish-listed products and order history integrated into our customisable ecommerce solution & Etsy clone app.
SMS
Integrated with Twilio for SMS marketing on top of the best ecommerce cms system & Etsy marketplace script / Etsy clone script.
ADVERTISEMENTS
In-app advertisement management module integrated into our cms for social marketplace clone script. PUSH NOTIFICATIONS
Message customers directly using push notifications.

EMAIL
Our best Etsy clone software is integrated with Mailgun for Email marketing.

MARKETING PLAN
Create marketing plans for merchants. This is a unique monetization feature integrated into our Etsy marketplace script clone and available between vendors/merchants & the admin.

PAYMENT GATEWAY
Our ecommerce clone script is integrated with Stripe for payment processing.

BUYER-SELLER CHAT
The in-app chat feature in our marketplace clone script, is equipped with moderation control on the admin side.

SEO
The best ecommerce clone script is mobile responsive and SEO friendly with sitemap & slug generation.
Multivendor Ecommerce App & Social Ecommerce Script Demo
WHY CHOSE SHOPR AS YOUR SOCIAL ECOMMERCE SCRIPT, MULTIVENDOR ECOMMERCE PLATFORM, ECOMMERCE CMS AND OVERALL ECOMMERCE SOLUTION?
Due to the overwhelming surge of clients looking for a customizable Etsy clone app, Etsy clone software, best customizable shopping cart software, ready-to-use social ecommerce script, customizable ecommerce platforms, and robust ecommerce cms – We developed Shopr to be one of the best ecommerce solution.
100% Customizable
The Shopr ecommerce solution has been developed to be tailored for a number of ecommerce niches. Whether its a unique fashion ecommerce app, engaging social ecommerce platform or an Etsy clone app – The online store script & customizable e-commerce app solution can be tailored to each unique ecommerce idea.
PCI Compliant
We assure PCI compliance so you will have not legal issues accepting in-app purchases on your customizable multi vendor ecommerce platform.
Prebuilt Scripts
With our proprietary pre-built ecommerce clone script, ecommerce cms, shopping cart script, online store script, social shopping script etc – We move the best ecommerce solution from development to deployment faster than any other ecommerce software developers out there.
Scalable & Clean Design
Using state of the art app container technology, clean coding practices, use of microservice architecture while simultaneously integrating safety & security features on the app – Grocer is one of the most robust online grocery shopping software solutions in the market today.
Multi-Language & Multi-Currency Support
Irrespective of your location or currency preference, Grocer can be tailored for any grocery delivery business or grocery store around the world.
Referral & Promotions
Our ecommerce clone script has been integrated with a unique marketing module that is equipped with promo, referrals & marketing plan, features. Our underlying scalable tech architecture ensures our social ecommerce solution can handle the growth of your business and userbase.

SEO Friendly Design
All tailored social ecommerce apps and ecommerce solution built using the Shopr ecommerce software solution are designed keeping the best SEO practices for apps in mind. This aids in the overall SEO ranking as well as the individual SEO rankings for stores and brands listed on your ecommerce platform.

App Monitoring & Chatbots
The Shopr social ecommerce app & ecommerce website, is the only customizable ecommerce solution that provides chatbot-integrated app monitoring services. This ensures you have on-demand app performance updates for your tailored Etsy clone / Ecommerce software solution.

Security
Our multi-vendor ecommerce script is not only robust & scalable but extremely secure as well. SSL-powered API's, Keychain, JWT, reverse proxy setup etc ensures that security extends all the way from the app to each individual ecommerce API.
Switch Between Customer & Casual Seller
Being the best social ecommerce script in the market, Shopr is integrated with features to switch between being customers & casual sellers on the application.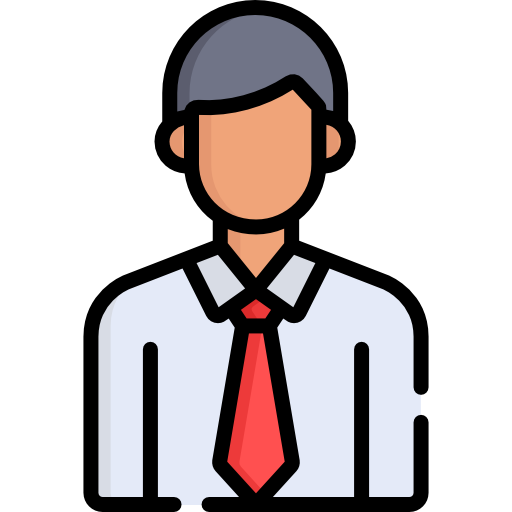 Professional Seller Web Interface
Unlike casual sellers, Professional sellers have access more features and store analytics on a customised web interface. We've integrated this feature in our social ecommerce software solution to help distinguish major brands from casual users who also want to sell.

Seller-Buyer Chat
To improve conversion rates & lower returns, we've integrated an in-app chat module in our social ecommerce software between buyers & sellers. This chat can be accessed while browsing stores or particular products.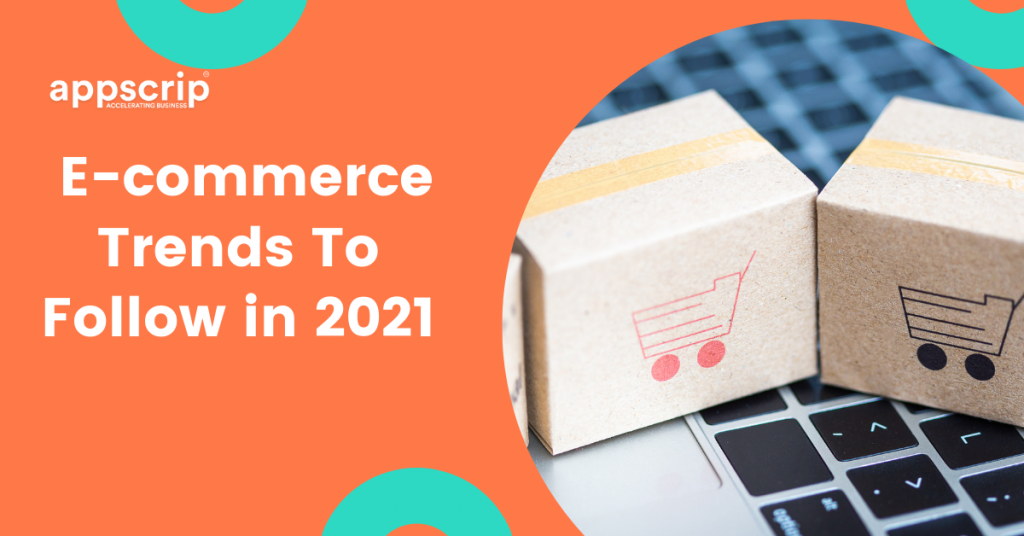 7 Emerging E-commerce Trends To Follow in 2021
SaaS Marketplace Platform – A New Medium For E-commerce Solutions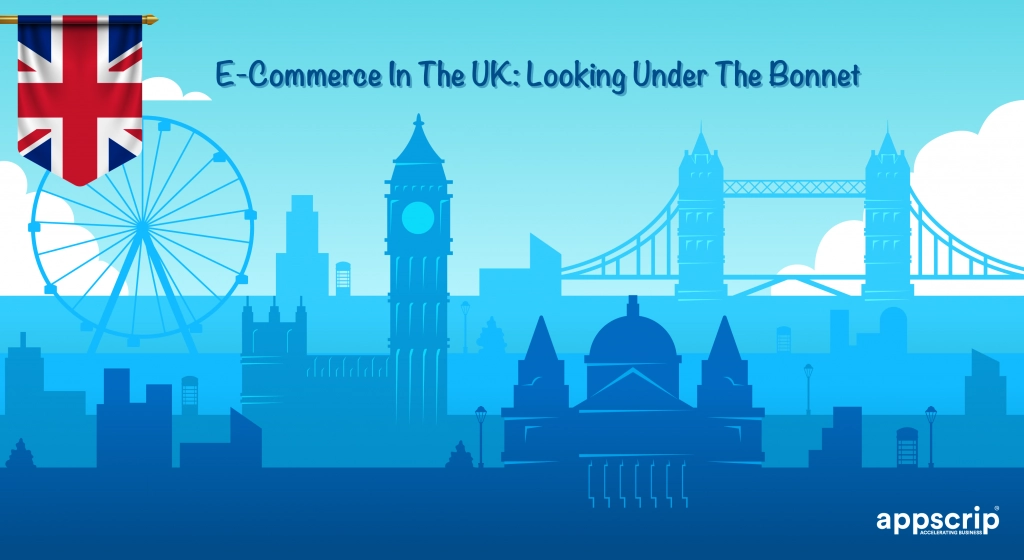 E-Commerce In The UK: Looking Under The Bonnet