Grocer- For Groceries On-Demand – Get our Instacart Clone / Boxed Clone / Grofers Clone
(This Clone Script is first of its kind Instacart Clone in the world and is ideal for any On-Demand Delivery Business)
Grocer!, our Uber For Grocery app for iOS and Android is one of the most technically advanced on demand grocery app in the world.The Instacart Source Code uses state of the art technologies like NodeJS, MongoDB, Pubnub which assures web-scale!
We assure PCI compliance so you will have no legal issues accepting online payments on the Instacart Clone. The app comes with multi-language support so if you want your Boxed Clone with German language support or your very own Grofers Clone with Arabic language support, Grocer is your perfect solution.
The technology used is next to none. Grocer is your answer if you need a Instacart Clone / Boxed Clone / Grofers Clone to start your own On-Demand Grocery Business.
SUPER ADMIN
Central Admin to manage the full app
INVENTORY MANAGEMENT
The inventory is created by the app owner .

STORE INVENTORY MANAGEMENT
The inventory is available to each store for them to setup their own in-house inventory
TRACK ORDERS
View all orders in real time.
FLEET MANAGEMENT
Manage driver operators and drivers
FARE SETUP
Option to go for mileage based pricing or fixed pricing based on zones or distance.

PROMOTIONS & REFERALS
Setup and manage promotion codes and referral campaigns
GODS VIEW
Track your fleet in real time on a map across cities
ACCOUNTING
Complete financial accounting system to keep track of store earnings and driver earnings
PAYROLL
Manage cash & card earnings for drivers with direct payments to driver bank accounts

MESSAGING
Push messages to drivers and customers directly from the admin
DISPATCHERS
Manage dispatchers for different cities
STORE MANAGEMENT
Manage stores

MANAGE MENU
Create the menu for franchise and stores or import xls

ADMIN INTERFACES
Admin interfaces for app administration, franchise's and stores.
ORDER ANALYTICS
Know which product is being sold more
REPORTS & REVIEWS
Rate & Review the delivery service to maintain high quality levels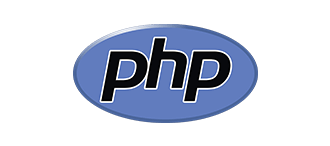 PHP
Web services and Admin Panel
LEGAL INFORMATION
Please note that the use of the terms "Instacart Clone" is for marketing purposes only. This is how the web & app development industry refers to building a(n) on-demand delivery booking app/website similar to Instacart or another brand. Appscrip ensures that the entire design and code is built by our own team of designers and developers. No code, design or graphics has been or will be used from the official Instacart app/website. Appscrip custom-made solution enables owners to run an app/website similar to Instacart based on our standard structure and technology blueprint, however we are not an exact copy of Instacart as we provide our unique modifications to our solutions.
Learn more on what is app/website cloning.