HAPPYFRESH CLONE : OFFER DOORSTEP GROCERY DELIVERIES
The HappyFresh clone app transforms the idea of grocery purchasing, allowing customers to order groceries from multiple stores through a single checkout process. Our clone app is equipped with 4 vital software- online grocery shopping, delivery, store-inventory management & grocery distribution. 
Entrepreneurs willing to establish their own online grocery delivery business can find an able solution in our clone script. 
USER-FRIENDLY | CUSTOMIZABLE |  HIGH-QUALITY CODEBASE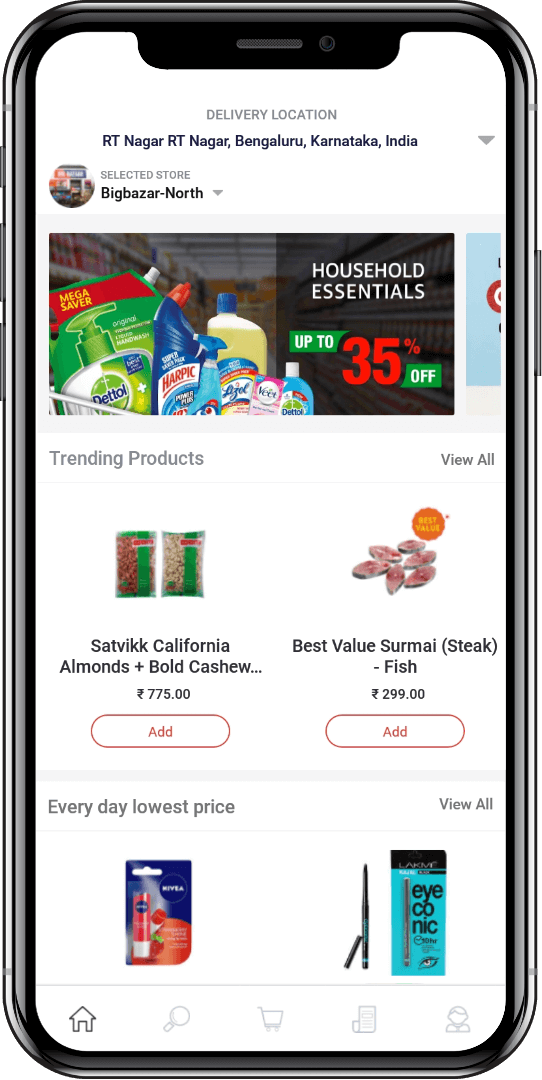 Best-in-class solution for Online grocery business
HappyFresh is the fastest-growing online grocery platform in Southeast Asia. It believes in providing high-quality service to customers. They train their personal shoppers to pick only the best quality items, and ensure that grocery delivery is on time, every time. 
What is HappyFresh Clone?
It is an on-demand online grocery shopping and delivery software designed based on the key features of HappyFresh. It will serve as an excellent software solution for entrepreneurs who want to start their own online food and grocery business. They can customize the HappyFresh clone app as per their business requirements.
What Is HappyFresh Clone Script?
The clone script is the program source code of the online grocery delivery app. It is a clean efficient code. Entrepreneurs can add extensions and add-ons. The code is 100% customizable and highly scalable.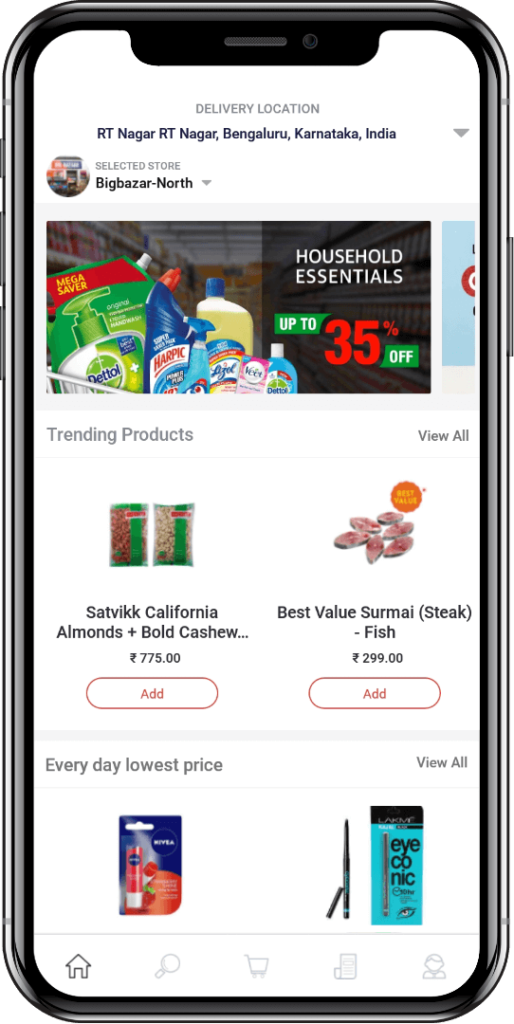 Explore a wide variety of products from multiple stores in the HappyFresh clone app.
View a list of available offers on products provided by different stores.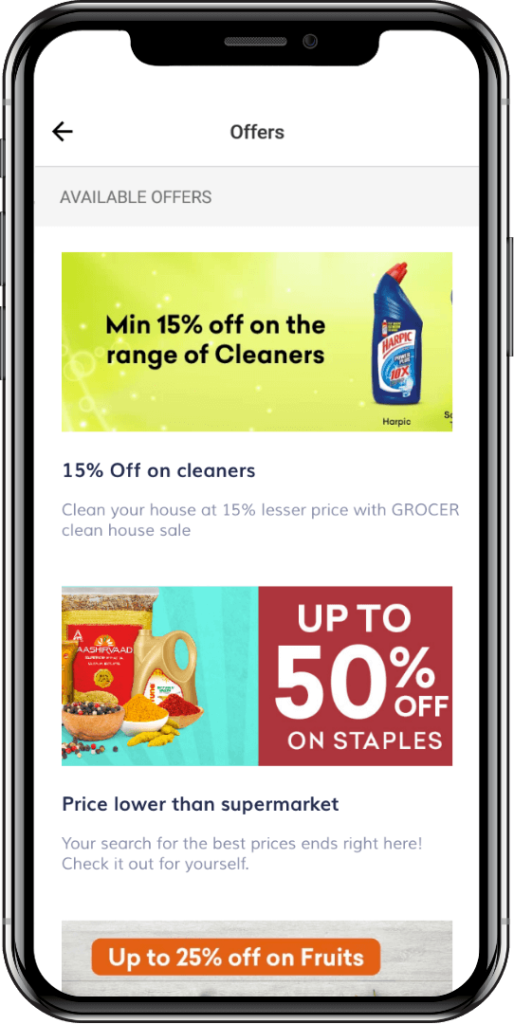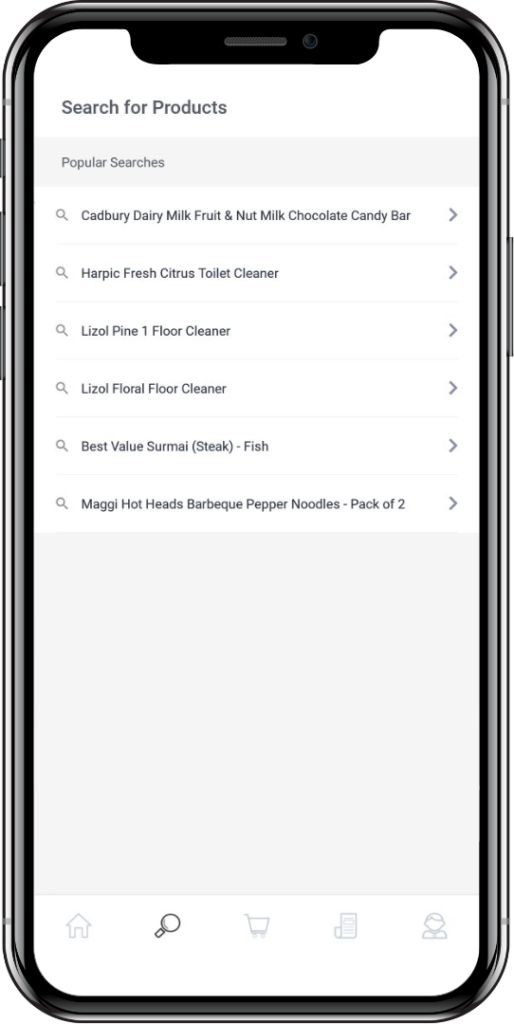 Search for items, groceries, stores and get results instantaneously.
Detailed filtering options integrated into our HappyFresh clone app.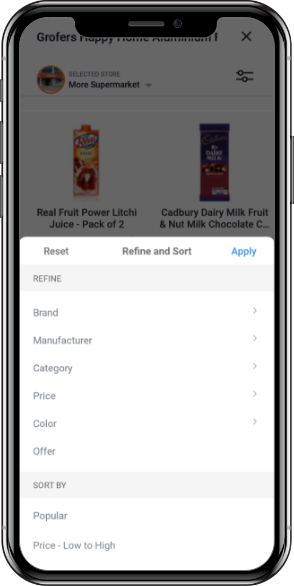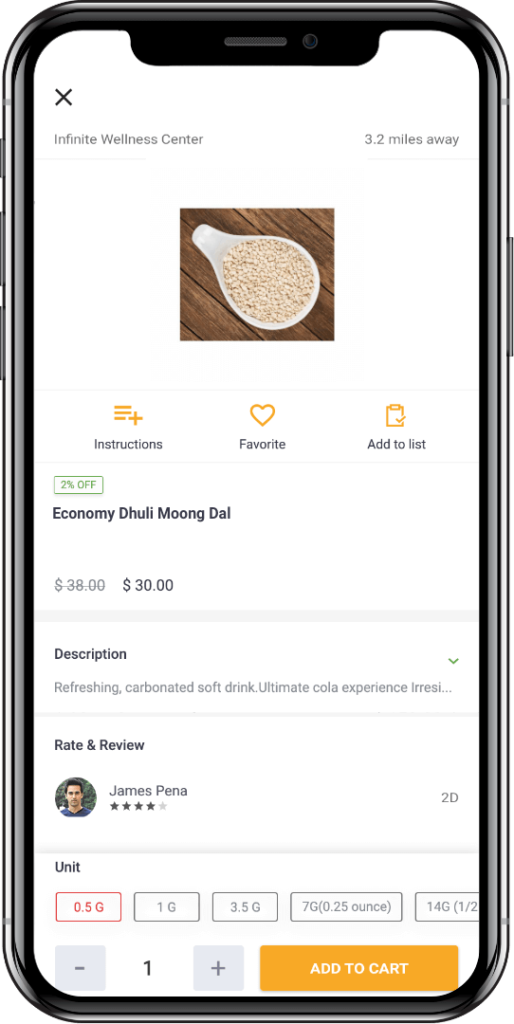 A detailed description of the grocery item, photos & user reviews. Users can select the number of units or quantity based on the item.
Users can either choose to pick-up the grocery items ordered from the stores themselves or have a delivery agent deliver the groceries.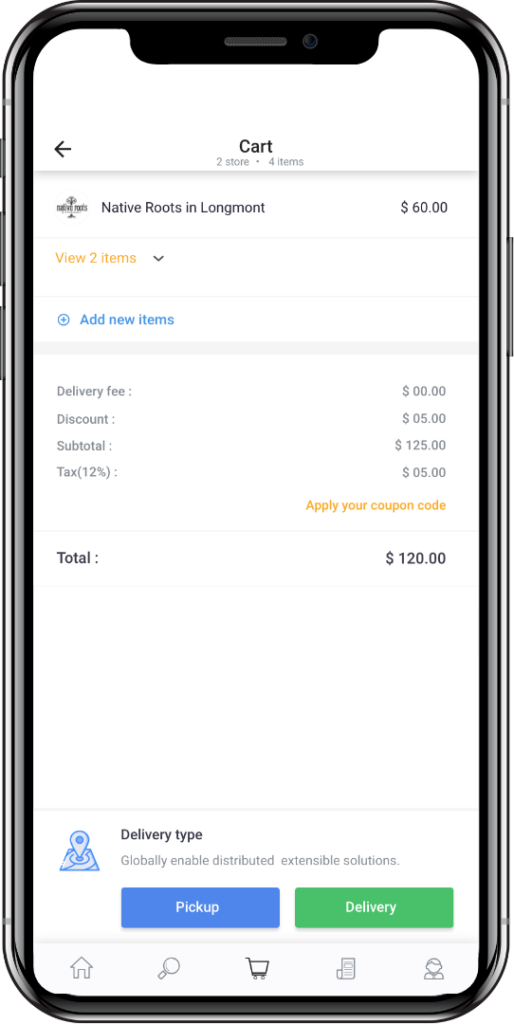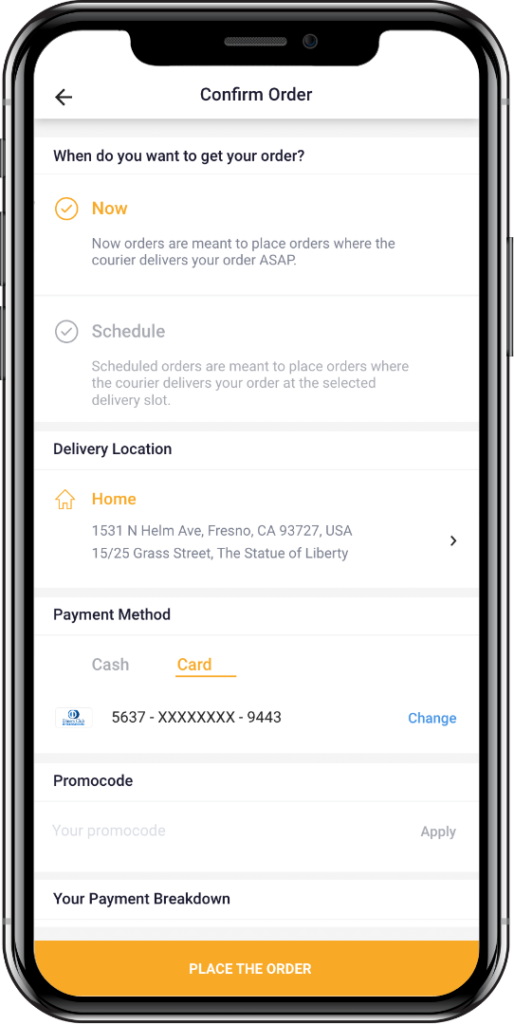 Users can select to schedule their deliveries, add in promo codes, and select their preferred payment options, in the HappyFresh clone.  
A wallet is integrated for quick and seamless payments.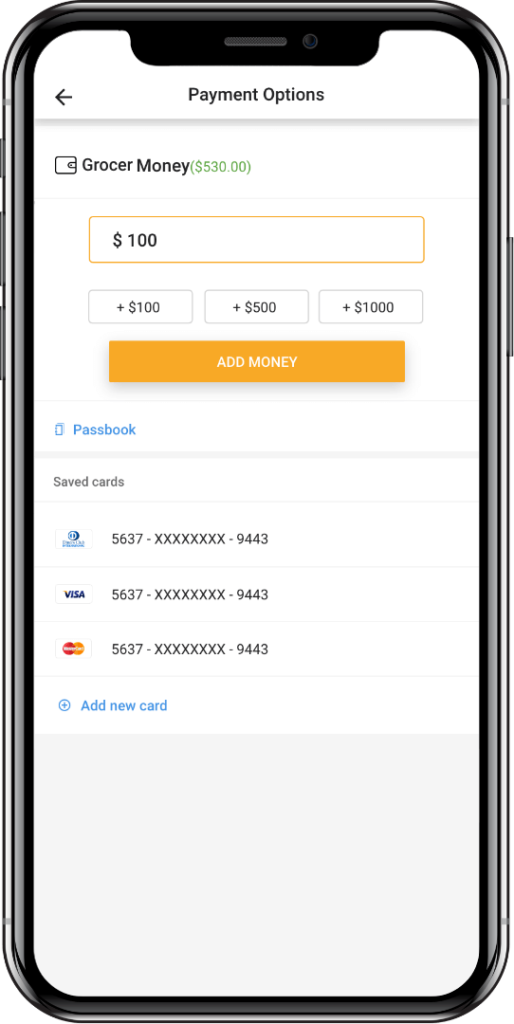 LIVE GROCERY ORDER TRACKING
Our grocery shopping software is integrated with a real-time order tracking module for both grocery app & website. Live-map view tracking is also integrated which is synced with the real-time grocery status UI.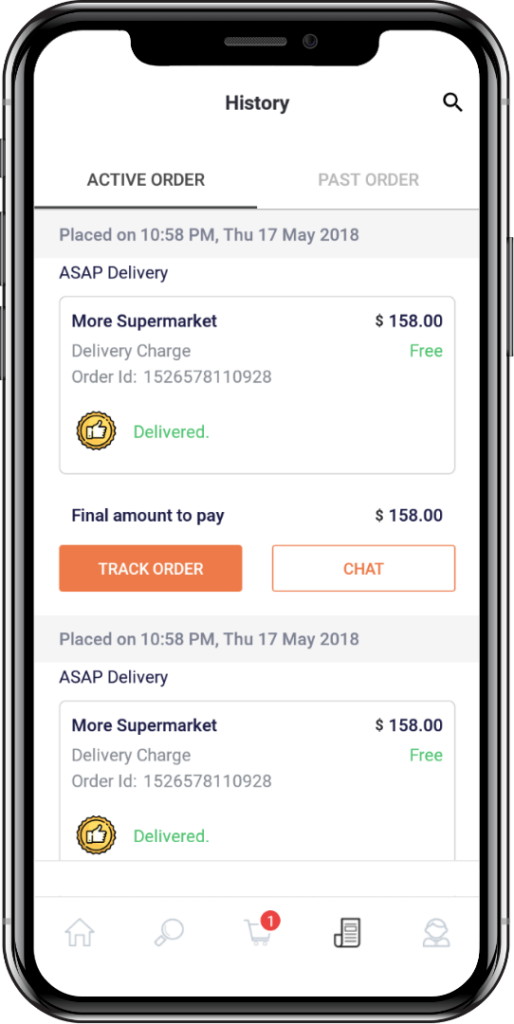 Our software is integrated with a variety of scheduling options. Users can select a preferred time, and enjoy doorstep grocery delivery.
View the status of active bookings in real-time. In-app notifications are provided with each status update. Easy support ticket raising.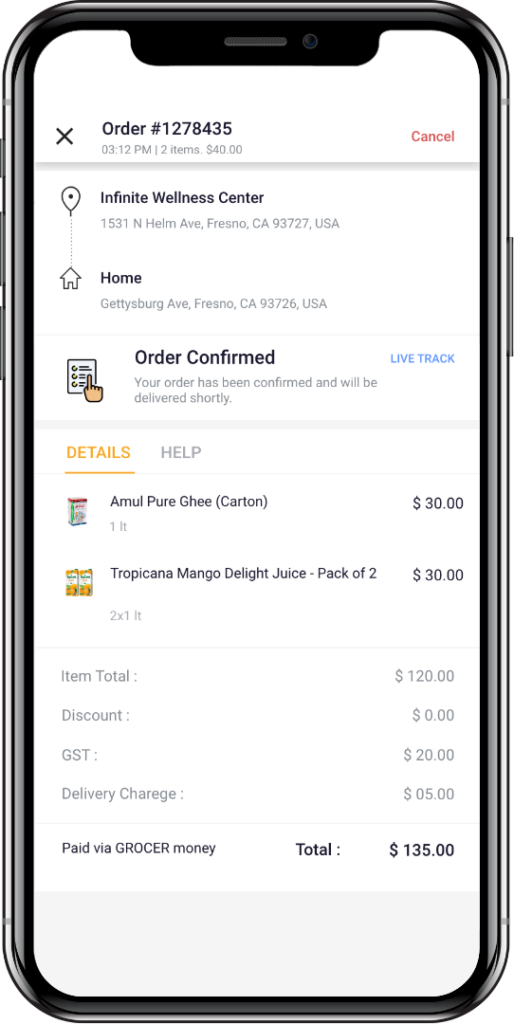 Users can track their order. Call the delivery agent for additional route or order details, in the happyfresh clone script.
Users can rate their grocery delivery service.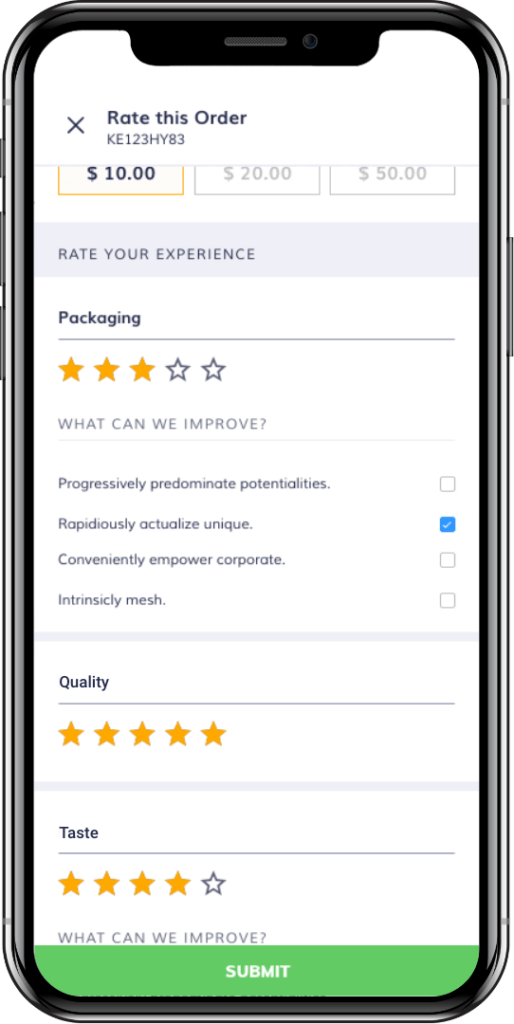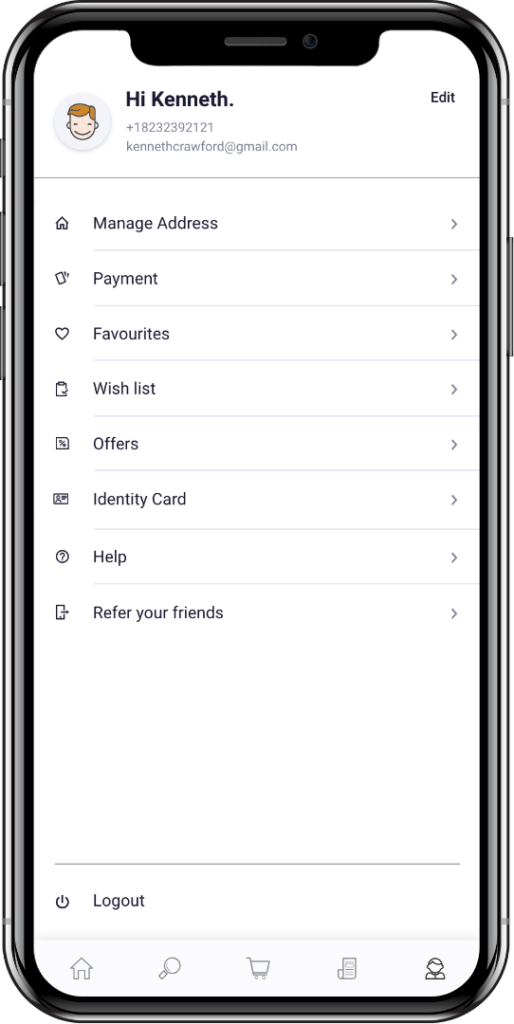 Our customizable HappyFresh clone comes with a detailed profile section. Users can update account details, addresses, view ongoing offers or discounts on products added in wishlists.
This feature allows users to provide referral codes to their friends and families for special offers.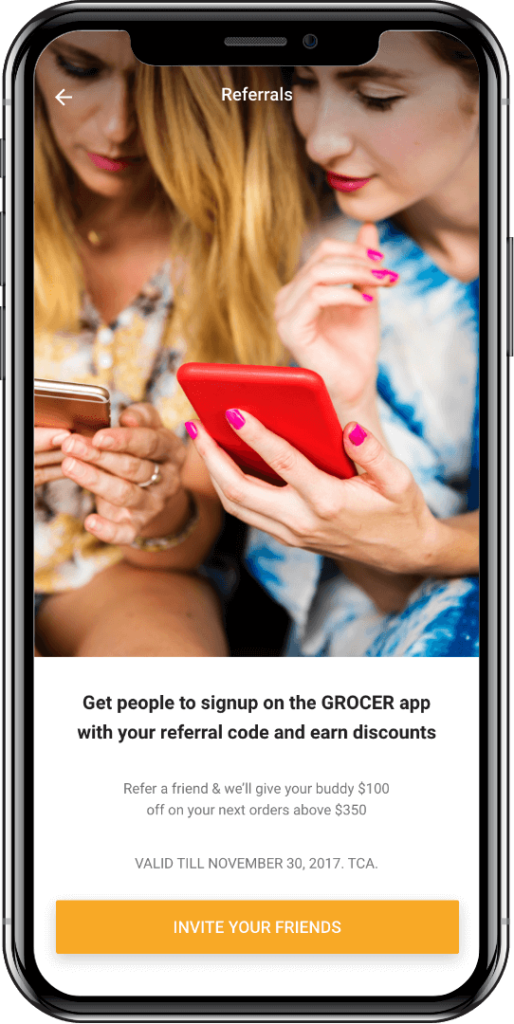 GROCERY STORE DISPATCHER SOFTWARE
Bird's View

View an overall look of all the ongoing grocery pickup or delivery jobs, available & unavailable grocery delivery drivers, phone battery percentage etc.
Manual Bookings

Manually assign grocery bookings to grocery deliverers on demand.
Individual Job View

View the status of each individual grocery trip in real-time.

SUPER ADMIN PANEL
Central admin to manage grocery delivery on HappyFresh clone. From overall store management to each individual user.

STORE INVENTORY MANAGEMENT
Store-specific inventory & SKU management for admin & store owners to manage the grocery inventory.
TRACK ORDERS
Track all grocery shopping & delivery orders across the website & app.
FLEET MANAGEMENT
Manage various grocery delivery operators and associated drivers.
FARE SETUP
Option to go for mileage-based pricing or fixed pricing based on zones or distance for delivery fares.
PROMOTIONS & REFERRALS
Setup and manage promotion codes and referral campaigns on both the grocery website & app.
BIRD'S VIEW
Track grocery drivers in real time on a map across cities in real time.
ACCOUNTING
Complete financial accounting system to keep track of grocery store earnings and driver earnings.
PAYROLL
Push messages to grocery store owners, drivers and customers directly from the admin on the bigbasket clone app
MESSAGING
Push messages to grocery store owners, drivers, and customers directly from the admin .

DISPATCHERS
Manage dispatchers for different cities or zones.

STORE MANAGEMENT
Individual store setup & management.

SEO MANAGEMENT
Mobile responsive and SEO friendly with sitemap & slug generation.
COMMISSION SETUP
Setup the app commission for different merchants.
MANAGE MENU
Create custom menus for various grocery franchises and stores or import an xls file.
ORDER ANALYTICS
Detailed analytics reports for individual items, stores or overall grocery delivery business performance.
REPORTS & REVIEWS
Rate & Review the delivery service or grocery store to maintain high service.
WHY CHOOSE Grocer as Happyfresh CLONE SOLUTION?
100% Customizable
Our software can be customized for a variety of delivery app ideas. Whether it's multi-store groceries, flowers, fashion, etc Grocer has been developed to provide a unique white-label multi-store delivery software solution for each business idea.
PCI Compliant
We assure PCI compliance so you will have not legal issues accepting in-app purchases on your customised grocery delivery app & software.
Prebuilt Scripts
With our proprietary pre-built multi-store grocery shopping, delivery, store management solution, we move grocery apps from development to deployment faster than any other HappyFresh clone app developers out there.
Scalable & Clean Design
Using state of the art app container technology, clean coding practices, use of microservice architecture while simultaneously integrating safety & security features on the app – Grocer is one of the most robust online grocery shopping software solutions in the market today.
Multi-Language & Multi-Currency Support
Irrespective of your location or currency preference, Grocer can be tailored for any grocery delivery business or grocery store around the world.
Referral & Promotions
To improve the growth of the userbase & overall user retention, our software solution is equipped with promo & referral features for both customers & drivers. Our underlying scalable tech architecture ensures the app can handle the growth of your userbase.