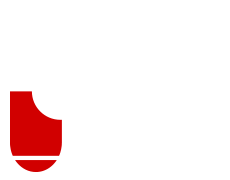 Netmeds Clone Script Software Solution For Pharmacy and Healthcare Needs
Med.Me – Our Netmeds clone script software has been designed to facilitate online purchase from any pharmacy at anytime or location.
Businesses can make provision for the purchase of Pharmaceutical and Healthcare Products. Entrepreneurs can build a catalogue of medicines, personal care goods, healthcare products, fitness products, and nutritional supplements.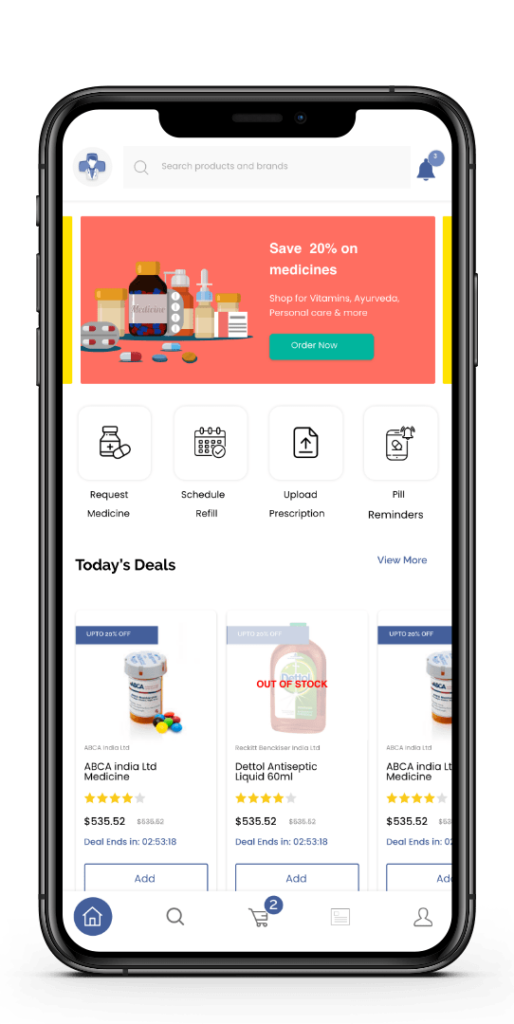 Netmeds Clone Script Software Graphical Flow
The App for Pharmaceutical and Healthcare Needs
Enabling an efficient buying experience for consumers. Get a fully-tested Netmeds clone script mobile app that can be customized for your business packed with rich features to suit both the buyer and the seller.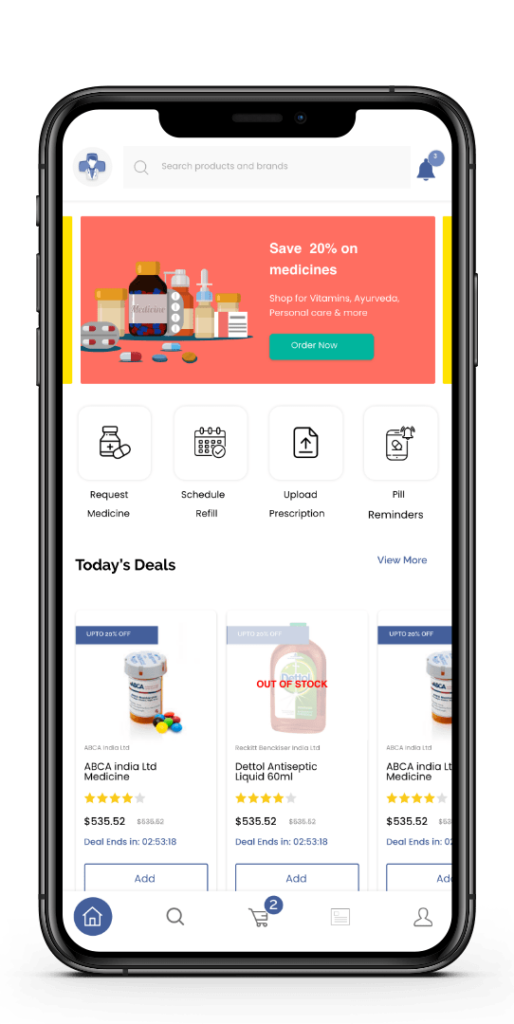 The home screen has several options such as order medicine, schedule a refill, upload your prescription, pill-reminders, and to know the deals for the day.
Product details are provided for each product like manufacturer, rating, prescription to be uploaded or not, cost, discounts available, and other variants in stock.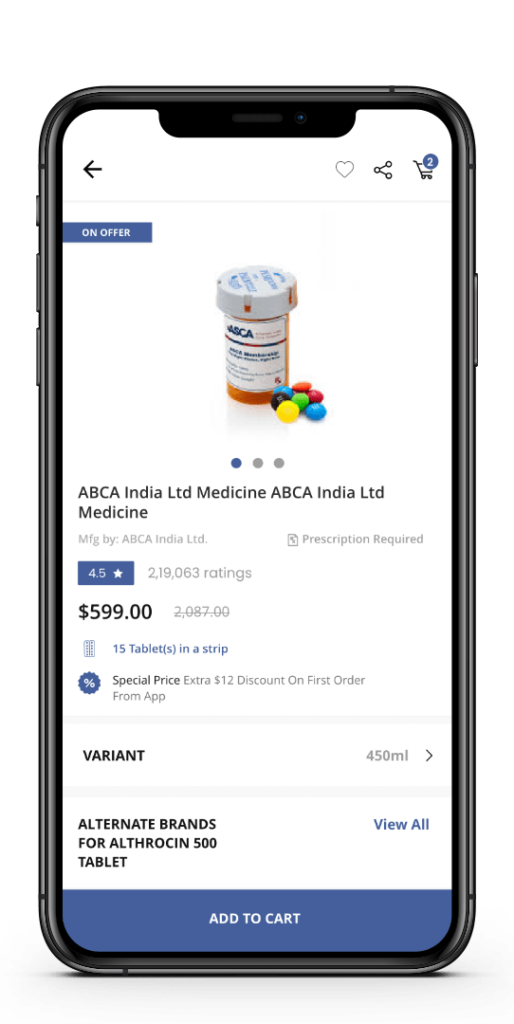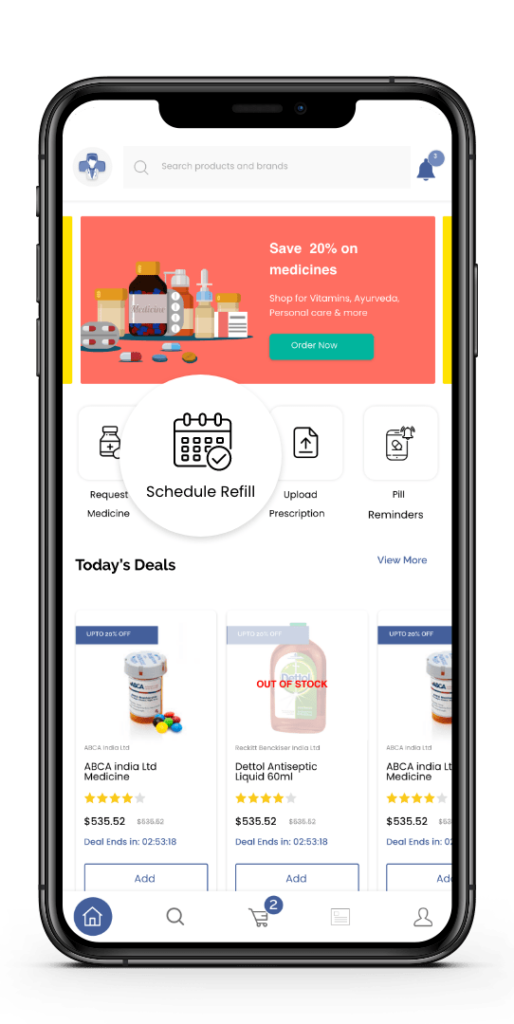 Customers can easily source medicines that need to be ordered regularly. When the medicines are registered to a particular client, all the medicines can be ordered with a single click at one go.
Customers can register consumption patterns/frequency of their medicines on the App. The App will then notify them whenever it is due for taking medication via a reminder.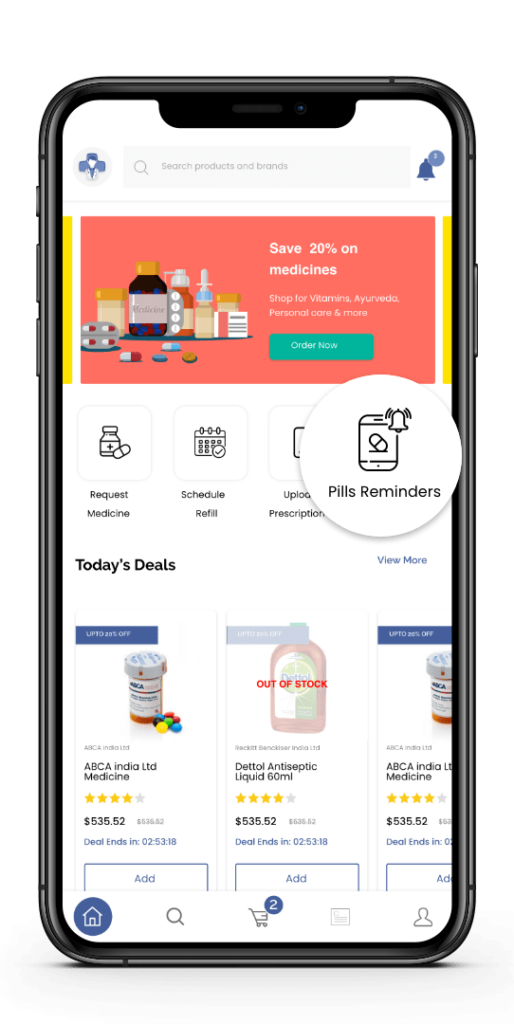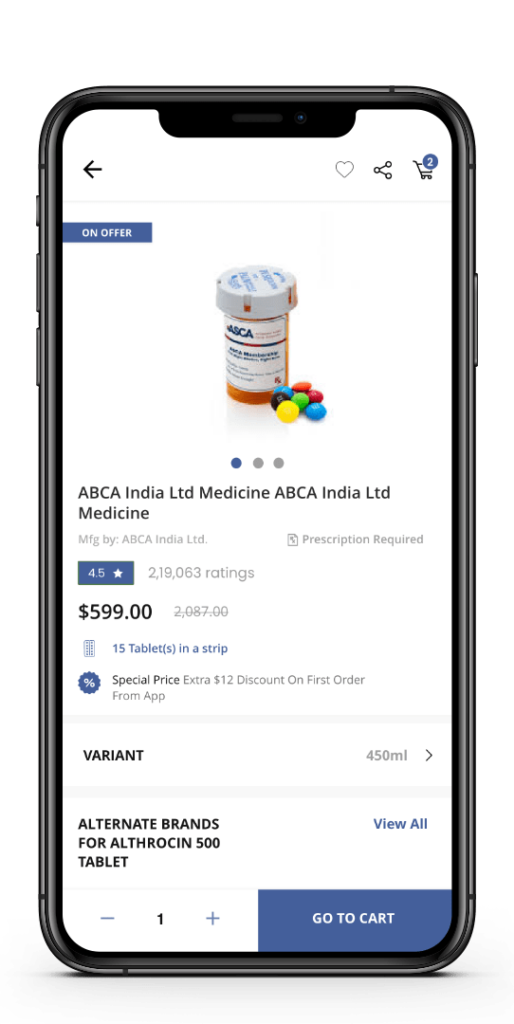 Consumers have the option to check out various variants available for each product. They can also opt for the number of units to be purchased.
Clients have the option to purchase a substitute medicine that is available so long as the doctor has prescribed it or has mentioned the salts.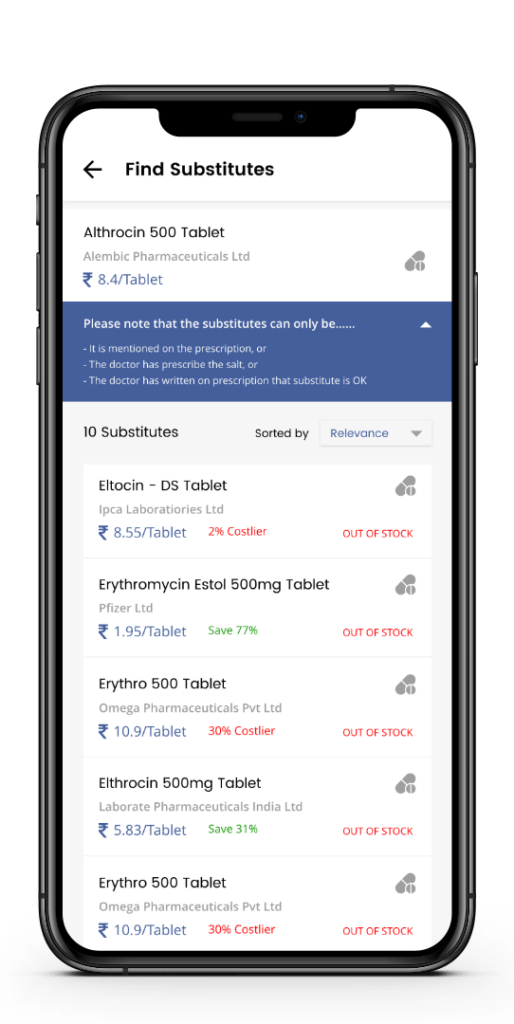 Prescription can be uploaded directly via the camera or from gallery or provide a past prescription that is valid. The requirements of a valid prescription are mentioned.
The prescription provided must be clear and legible with necessary information such as doctor/clinic details, patient visit info, medicines prescribed, doctor endorsement and seal.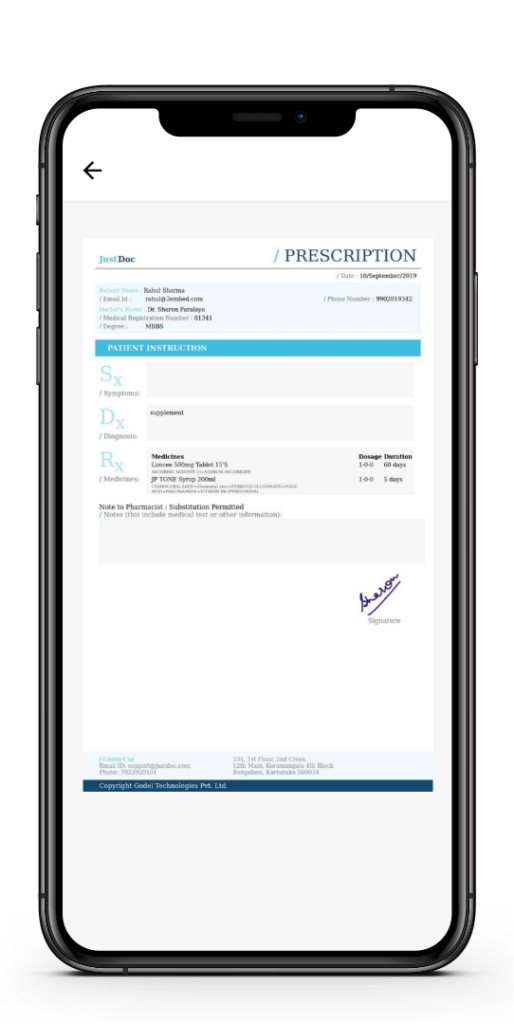 Our Netmeds clone script with both an app & website is incorporated with a real-time order tracking module. Live-map view tracking that is integrated is synced with the real-time medicine delivery status UI.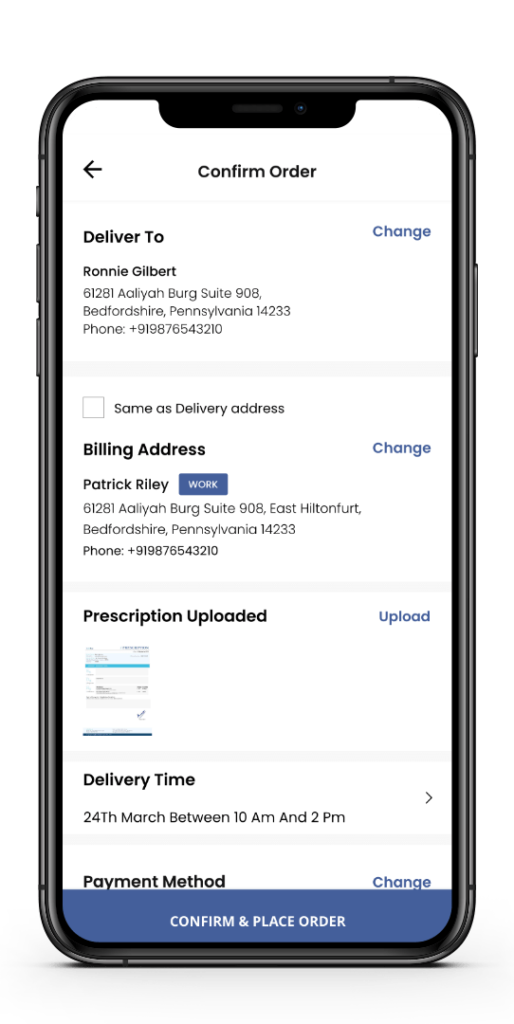 The customer can go ahead and confirm the order after selecting the products to be purchased. The delivery address or billing address can be changed / confirmed.
The consumer can schedule the delivery as 'Now' or select a date and time for the delivery from the options provided. The delivery address can be changed if necessary.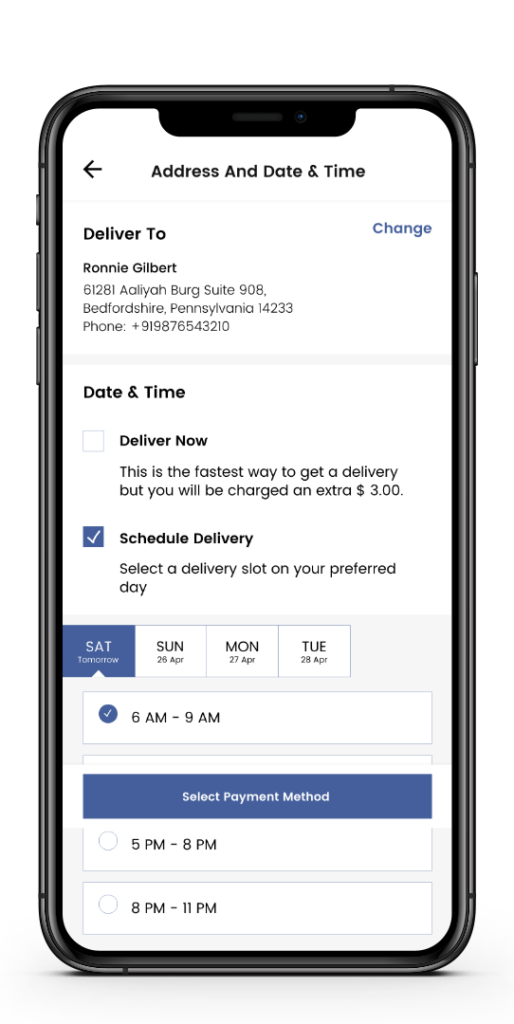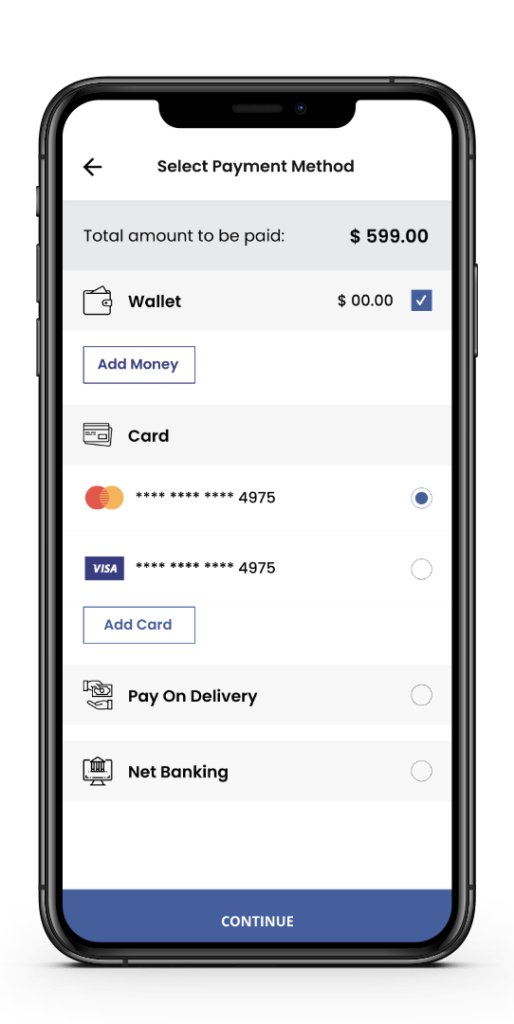 Various modes of payment are provided to complete the billing/payment process such as wallet, cards or cash on delivery.
Every Order Number that is generated has a unique date, time, invoice value, pick-up point, details of items and delivery address.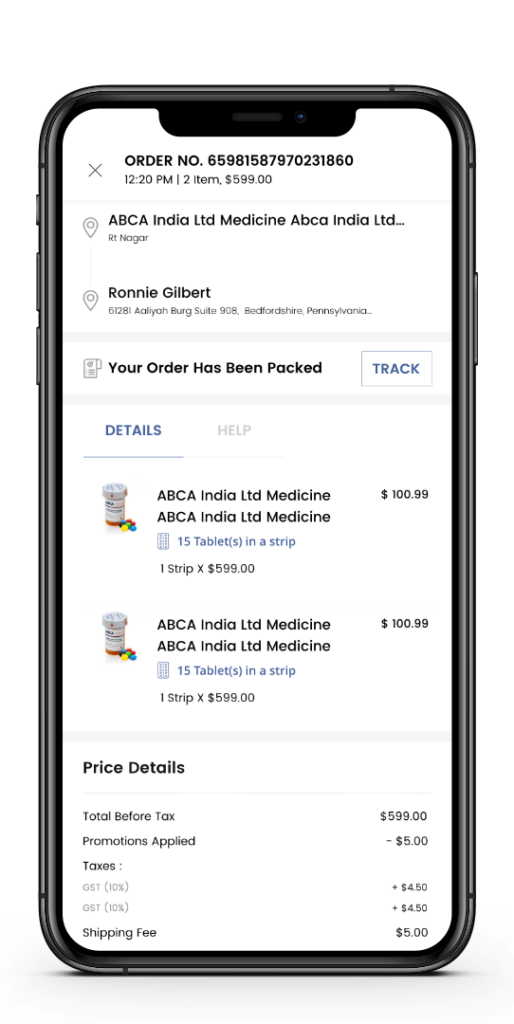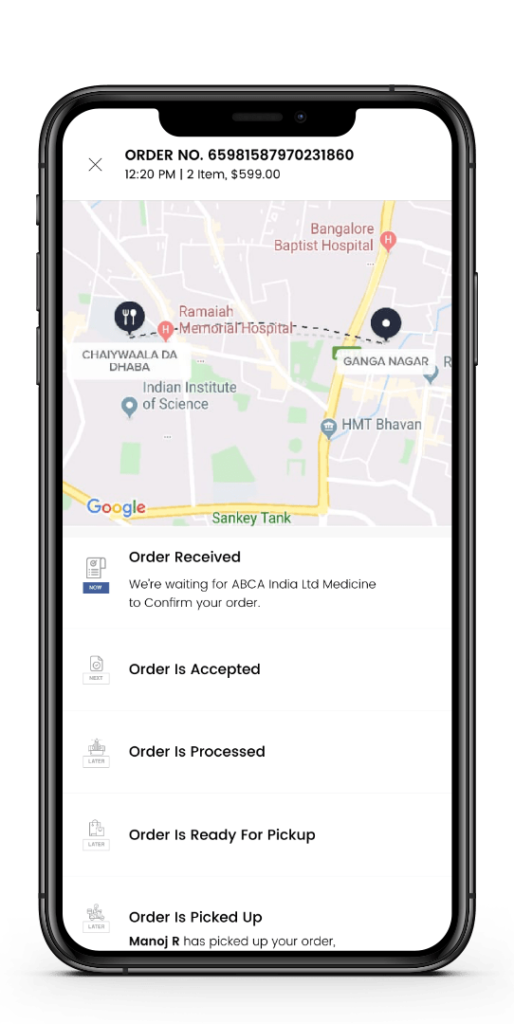 The client can track the progress of delivery on a map. This option has been provided so as to be in the know as the agent arrives to the location. Customer can also call the agent in app.
Customers have the option to view all completed orders comprising of order ID, date, time and products that were delivered.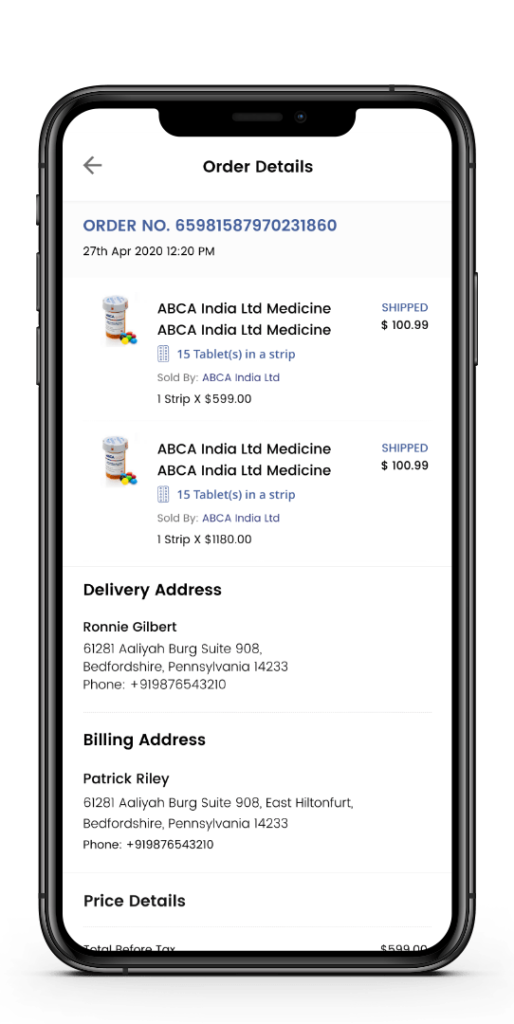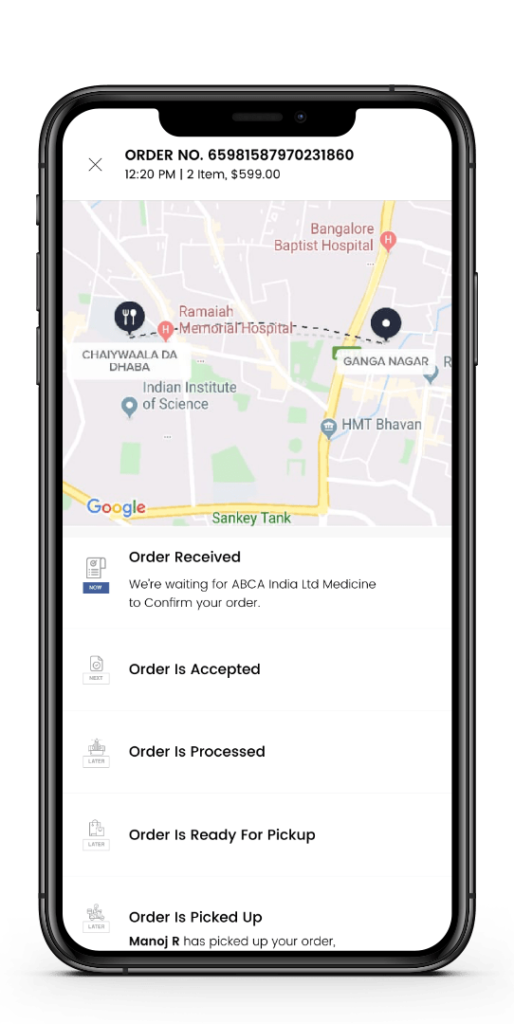 The user has the option to view history details of all past orders with necessary filters.
Deals of the day are available on the home screen. On clicking 'View More' user can view the entire gamut of product available via the home screen.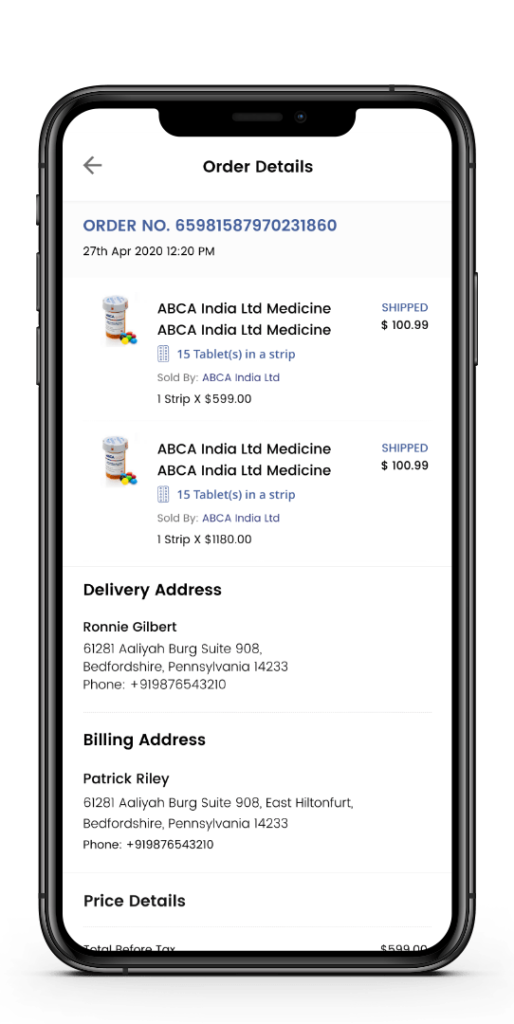 PHARMACY STORE SOFTWARE ADMIN PANEL

SUPER ADMIN PANEL
Central admin can manage the entire medical store software, this comprises of store management or even an individual user.

STORE INVENTORY MANAGEMENT
Store-specific inventory & SKU management for admins in the netmeds clone script. Store owners can manage medicine inventory as well.
TRACK ORDERS
Track all delivery orders & products purchased on the website / app.
FLEET MANAGEMENT
Manage all medicine delivery operators and associated drivers collaborating with you.
FARE SETUP
Businesses can opt for mileage-based pricing or fixed pricing depending on zones or distance for delivery fares on the netmeds clone script.
PROMOTIONS & REFERRALS
Setup and manage promotion codes and referral campaigns on the website / app.
BIRD'S EYE VIEW
Track all delivery drivers in real-time across various cities in real-time.
ACCOUNTING
Complete financial accounting system is available to keep track of store earnings and driver earnings.
PAYROLL
Cash & card earnings for drivers can be managed and payments made direct to driver's bank accounts.
MESSAGING
Send push messages to Store owners, drivers or customers directly from the admin.

DISPATCHERS-NETMEDS CLONE SCRIPT
Manage dispatchers in marked out zones for different cities.

STORE MANAGEMENT
Individual store setup & management.

SEO MANAGEMENT
Mobile responsive, SEO friendly, sitemap & slug generation.
COMMISSION SETUP
Setup the app commission individually for various merchants.
MANAGE MENU
Create custom menus for various pharmacies, franchises, stores or import an XLS file.

ORDER ANALYTICS
Detailed analytics is available for individual items, stores or overall medicine delivery business performance.
REPORTS & REVIEWS
Rate & review the delivery service or pharmacy to maintain high standards.
WHY CHOOSE MED.ME AS YOUR ONLINE MEDICINE SOFTWARE/ONLINE PHARMACY SOFTWARE APP SOLUTION?
Inspired from delivery apps like 1mg, Practo, etc Med.Me has been designed to be a feature-rich netmeds clone script backed by a robust & scalable tech-architecture. The online pharmacy software system has the below mentioned advantages.
100% Customizable
Our pharmacy delivery software can be customised for various deliveries such as medicines, groceries, flowers, food, etc. Med.Me has been developed to provide a unique white-label pharmacy delivery software solution.
PCI Compliant – Netmeds Clone Script
We assure PCI compliance that will ensure no legal issues while accepting in-app purchases on your customised netmeds clone script.
Prebuilt Scripts
Features such as proprietary pre-built medicine delivery solution, store management solution, ensures that the store app moves from development to deployment faster than any other delivery app.
Scalable & Clean Design
Using state of the art app container technology, clean coding practices, use of microservice architecture and simultaneously integrating safety & security features has made MED.ME a robust Online Medicine Software solution available in the market today.
Multi-Language & Multi-Currency Support
Irrespective of your location or currency preference, our software solution can be customized for any medicine delivery business or pharmacy store across the globe.
Referral & Promotions
Our pharmacy delivery software is equipped with promo & referral features for both customers & drivers to enhance user base & overall user retention. Our underlying scalable tech architecture ensures our medicine delivery app can handle the growth of your user-base.

SEO Friendly Design
All pharmacy purchase and delivery solutions are built using the MED.ME software. These are designed keeping the best SEO practices for apps. This aids in the apps overall ranking in search engines & online app stores.

App Monitoring & Chatbots
Our netmeds clone script is the only customizable Online Medicine Software that provides chatbot-integrated app monitoring services. This ensures on-demand app performance updates for your personalized pharmacy app.

Security
Our online pharmacy software solution is robust, scalable and secure. SSL-powered API's, Keychain, JWT, reverse proxy setup ensures that security extends all the way from the app to each individual API.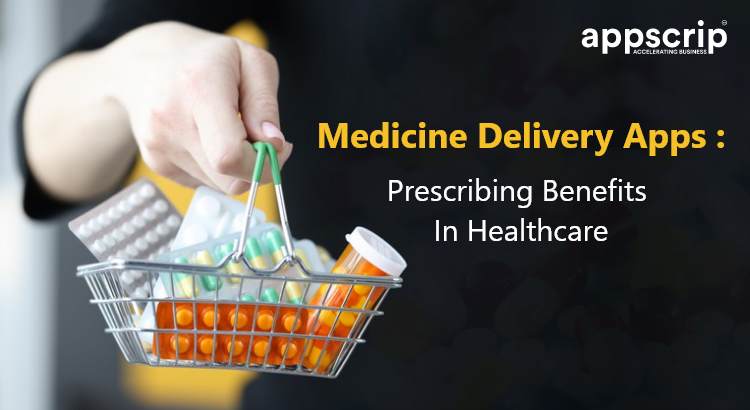 Medicine Delivery Apps: Prescribing Benefits In Healthcare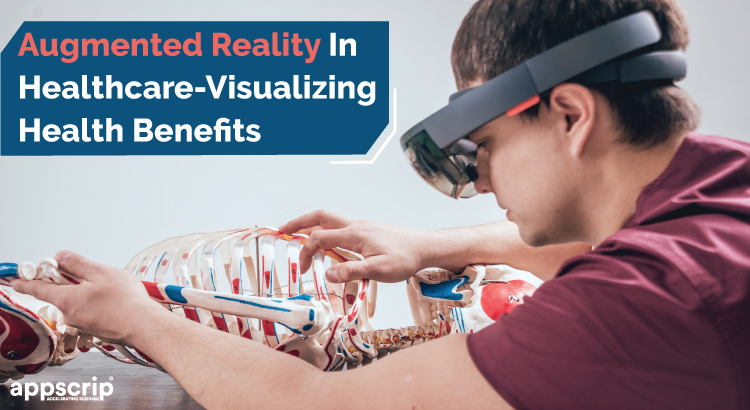 Augmented Reality In Healthcare | Visualizing Health Benefits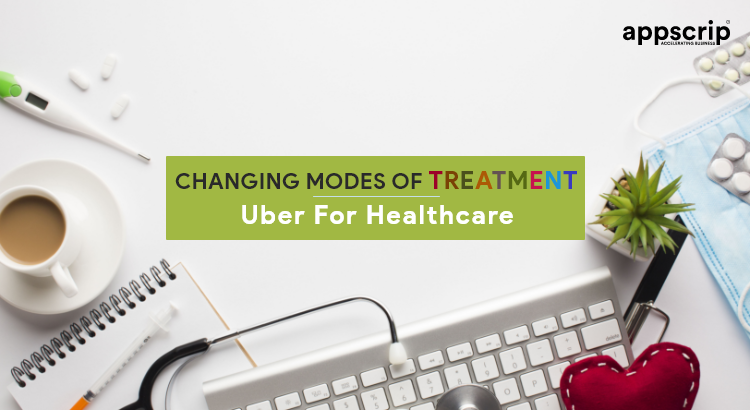 Changing Modes of Treatment | Uber for Healthcare