Real Estate Classified Script: Customizable Property Management Software Solution
Home buying and renting processes can be made smooth and simple using a real estate listing app. By adding Immersive digital technologies such as virtual reality (VR) and augmented reality (AR) to real estate apps you can transform the way we buy and sell, and maintain real estate. Build a much advanced Trulia or a Zillow like clone using our real estate classified script.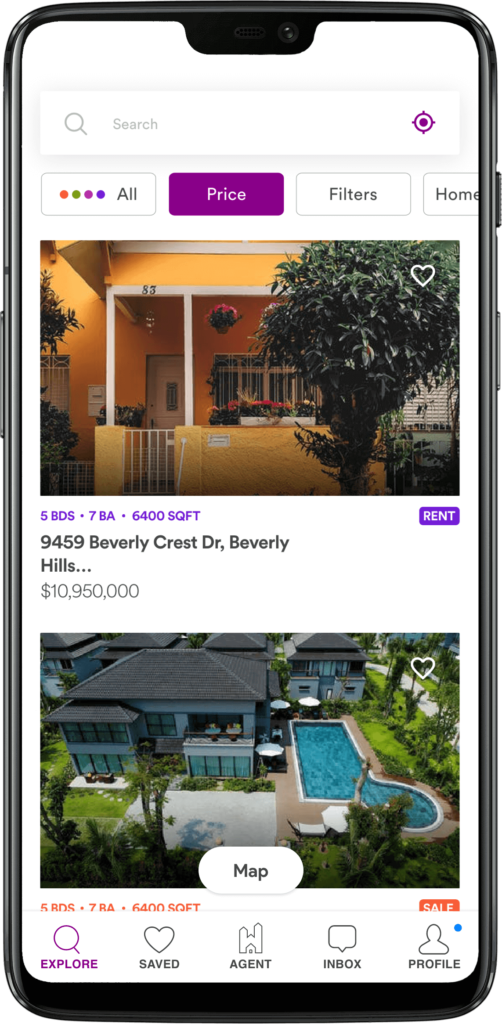 A buyer looks for a property either to buy or rent by registering into the real estate portal.
The buyer makes a search depending on their requirements like city, region, and country.
Once they choose a property the system will provide seller information to contact and fix an appointment to make the purchase.
Seller's major activity in a Real Estate portal is that they sell their property by registering and listing their property with appropriate information.
They upload images, property names, addresses, property descriptions, etc to attract buyers.
Sellers have an opportunity to sell the property directly or through a realtor.
Realtors act as a bridge between sellers and buyers.
They list properties and find properties for the buyers.
To list properties a real estate agent or realtor has to register with a valid Real Estate Agent license.
They earn commission after a successful buy or rent of a property.
Registration Fee
Your real estate classified script can provide benefits for registered buyers, sellers, and realtors and assign a registration fee in return.
Listing Fee
Collect a small fee from sellers and realtors and include their properties on the featured list.
Premium subscription
Premium subscription opportunities for sellers to list and showcase the products to more buyers.
Advertiser sign-ups
Real estate advertisers can sign up into your portal and list their properties like in newspaper classifieds on your a real estate classified script.
Expert advice
You can charge a minimal fee for expert advice on the right prices for properties, legal advice, loan, insurance-related queries, and more.
Why Do Real Estate Classifieds Need An App?
The whole process of searching, buying, renting, or selling properties is much easier to handle through an app.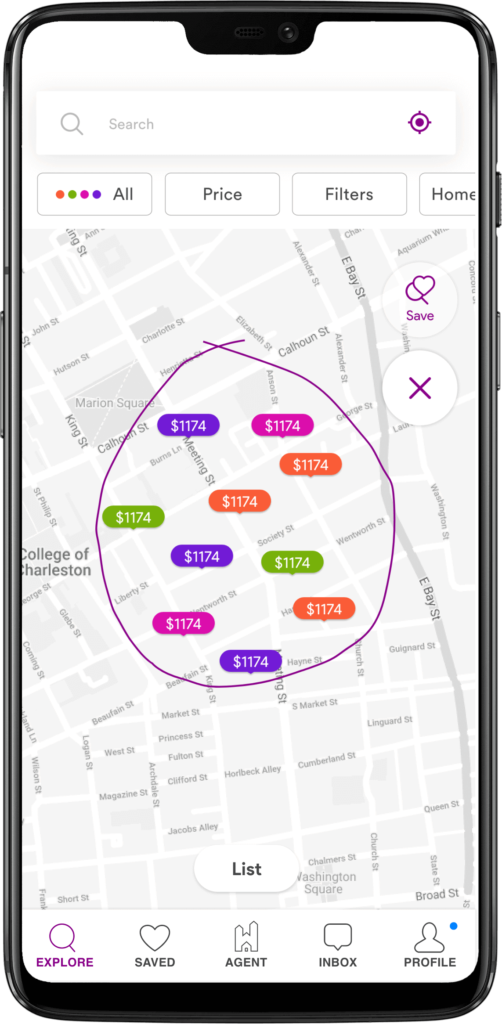 Features Of Real Estate Classifieds
Import from external sources
Our real estate classified script includes MLS features that help you import information like mortgage information, real estate news, from a host of sources.
RETS integration
Real Estate Transaction Standard technology on our real estate classified script synchronizes 100 gigabytes or more of listings in the MLS to your website server.
Advanced search filters
Users can filter searches based on property type and listing type for better results.
Map draw
A convenient draw feature to circle interested areas to get a beautiful visual of listed properties.
Business Statistics For Real Estate Classifieds
1) Top real estate apps and their marketshare
2) Where buyers found their homes
3) Home Purchases via smartphone depending on age
How To Start A Real Estate Classifieds Business
What are the startup and ongoing costs?
Who is your target market?
How much can you charge customers?
Estimating Costs Involved In Opening Business
The primary expenses are for domain registration, web hosting, website design, real estate classified script, and other software expenses.
Business owners select a real estate classified script that bundles software expenses with the other website startup costs. These solutions have multiple benefits.
Estimating Ongoing Expenses
Investing in a real estate classified script or Zillow clone provider can decrease your expenses as its somewhere between,
$500 to $1000 USD for website creation and
$1000 to $2000 USD to develop a basic Android, iOS application
Do extensive market research
Market research will help you find your audience and competition that exists.
Make sure that you research the market early to save time and money.
Find out if you possess the right skills by researching the market.
Find your niche and strategize ideas that work at your location.
Build a relationship with your potential car dealers.
Engage your clients at a personal level and interact with them more often
Take up a digital marketing approach to reach a large scale audience.
Start Your Real Estate App With Our Real Estate Classifieds Software Script
If you are a startup dreaming of earning by the real estate market or a real estate agency or a realtor, this real estate app will scale your business multifold. We already have all the features from real estate apps like Zillow and Trulia. We also help you add and customize features that suit your business needs.
A Customizable Classifieds Script To Develop An Online Classified Business
A versatile classified script can be used to build different business websites by entrepreneurs. An adaptable classified script will help you pick the features required for your business website.

Form an everlasting place in the online automobile classifieds industry! Choose a scalable auto classified script with robust performance, eye-catching features, state-of-the-art technologies, and innovative concepts, to create an efficient and influential car marketplace.

A remarkable job classified script can help you build a great app/ website. The platform will be highly beneficial to jobseekers for searching jobs online from the comfort of their homes, and to employers for streamlining their online recruitment processes easily.

Looking to build an online pet store to serve as a convenient platform for the pet sellers and buyers? An ideal pet classified script will help you create one! Be assured to achieve substantial growth in your business with this remarkable solution.

Starting an online auction business will no longer be a tough or tedious job with a ready-to-use and extensible auction script. Build your own auction website with visually stunning features, modern functionality and high scalability.