ZOOM CLONE | CLOUD MEETING SOFTWARE
Empowering Remote Work & Securing Business Continuity
Connect and Communicate with Co-Workers Online
Enhance Communication and Increase Business with Our Zoom Clone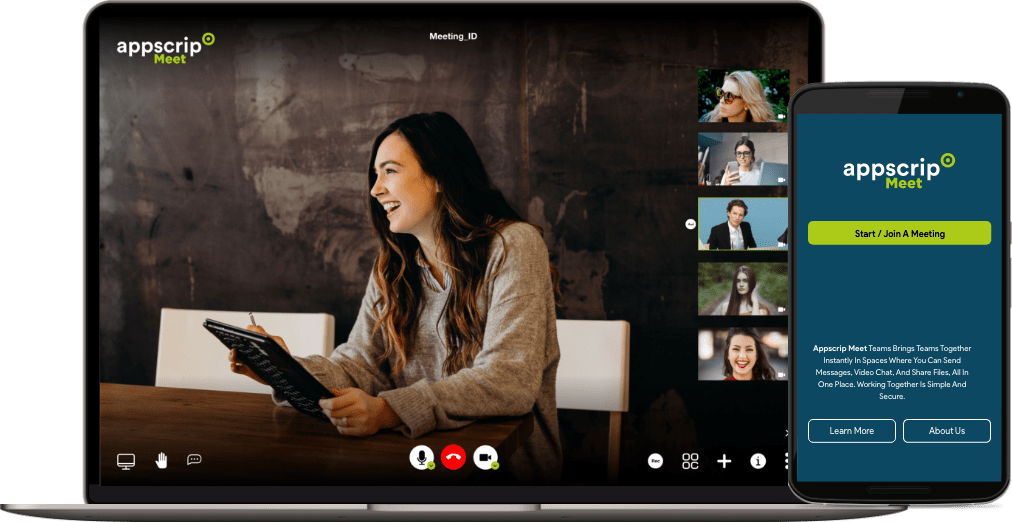 Zoom clone is a cloud-based online meeting, video and web conferencing software package. It has been designed based on the key features of popular online meeting apps like Zoom, GoToMeeting, WebEx. It is ideal for businesses, entrepreneurs, schools and Universities.
What Is A Zoom Clone Script?
Zoom clone script is the program source code of the online meeting app. It is clean efficient code and replicates the features of video conferencing apps such as Zoom app and Bluejeans. Since the code is 100% customizable, highly scalable and flexible you can add extensions and add-ons of your own.
ZOOM CLONE FEATURES | WORK SMART, DRIVE YOUR BUSINESS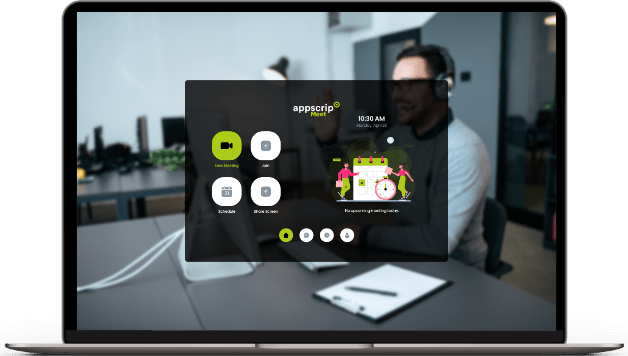 Video Conferencing For The Digital Workplace
Stay connected with your employees and customers with audio and video conferencing from anywhere and any device.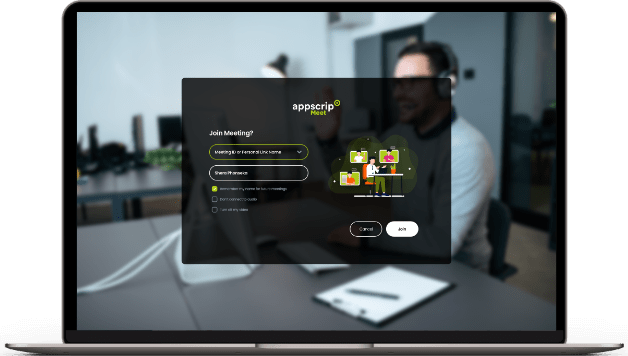 Private/Public Conference
Setting up a new meeting is as simple as sharing a link with a unique channel name. Anybody with the conference link can join the meeting or it can be password protected (only the people with password for the given conference link can join). No registration is required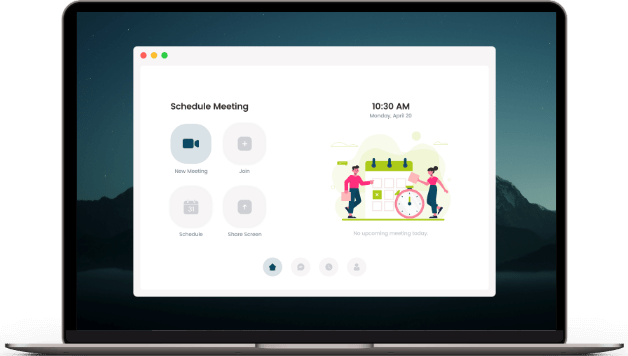 Our zoom clone offers the option of scheduling a meeting with remote attendees. Send invitations as well as reminders.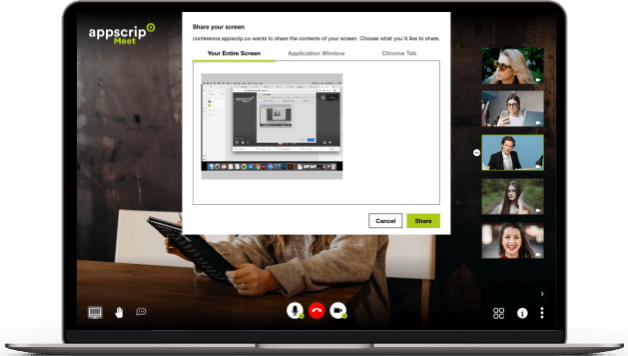 Share the contents of your screen with your colleagues during video meetings. This can include all the elements on a screen or simply one window. Our web conferencing software allows you to have complete control over the visibility of your desktop/laptop and guarantees privacy.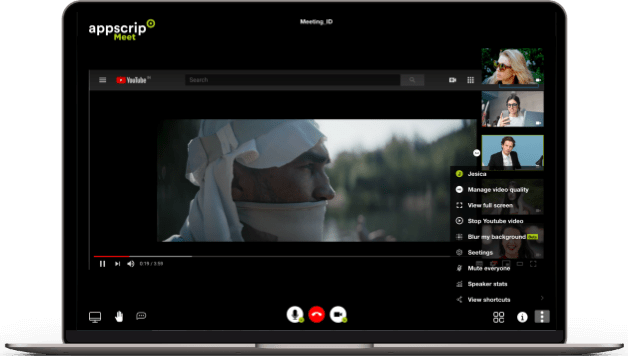 Make your online meeting more effective by presenting video content. Our zoom clone enables the moderator to share a Youtube video clip with meeting participants without having to download the video.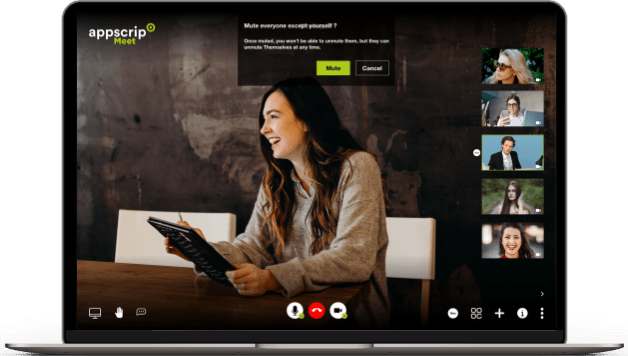 Live Stream To Various Channels
Broadcast your meeting to your youtube or Facebook where it can be watched live or later on. You can either broadcast these videos for the general public or keep the videos private on youtube so only those with the link can access. Live streaming online meetings can increase your meeting attendance and could even grow your following.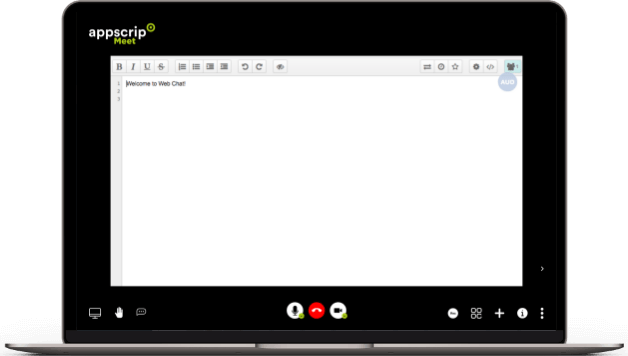 Work On Documents Together
Ensure efficient project management with collaborated document sharing. Write and update a document with other participants during a video meeting. Our web conferencing software lets you co-author text in real-time.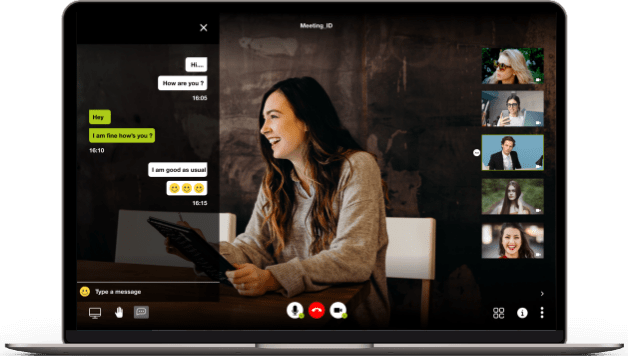 Exchange text messages on the chat panel during video communication and video conference meetings. Users can add a pseudo name to exchange messages.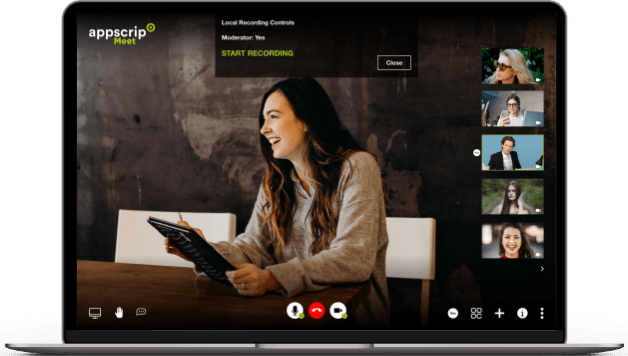 Record Audio/Video Meetings
No chance to forget anything important. Record the audio and video conferences for future use as well as share it so that everyone can revisit what was discussed.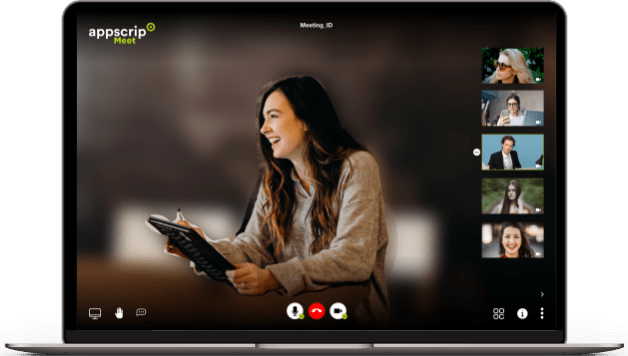 Lets you blur the background during the video conference to hide whatever is going on back there. This is a very useful feature on the zoom clone.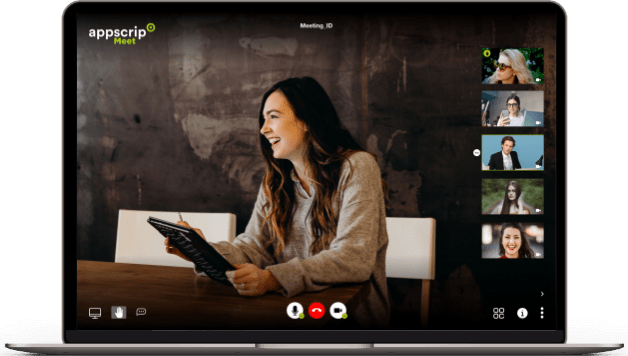 Engage with Reactions – Raise Hand
This unique feature of our zoom clone takes you back to the school memories. You can raise your hand to ask a question during online meetings like you use to do in a classroom discussion.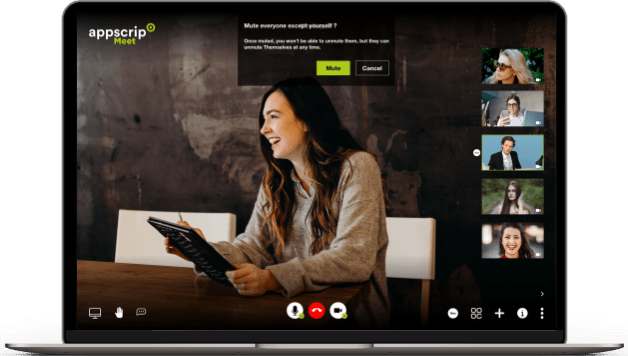 Use Your Power: Mute Anyone
If you're the moderator, you can easily mute any participants or every participant except yourself from the call. Once muted you can't unmute everyone. They can unmute themselves at any time.
COMMUNICATE & COLLABORATE EFFECTIVELY | ZOOM CLONE | CLOUD MEETING SOFTWARE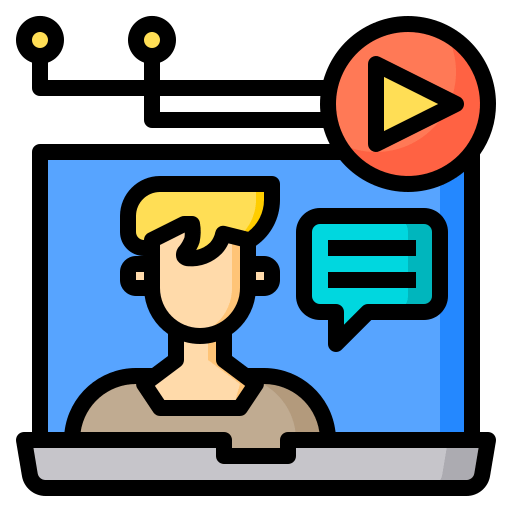 RICH COLLABORATION TOOLS
Offers rich collaboration tools such as audio and video communication webinars, chat, screen sharing, that will help you communicate and collaborate effectively with your teams and customers through audio and video conferences no matter wherever you're located.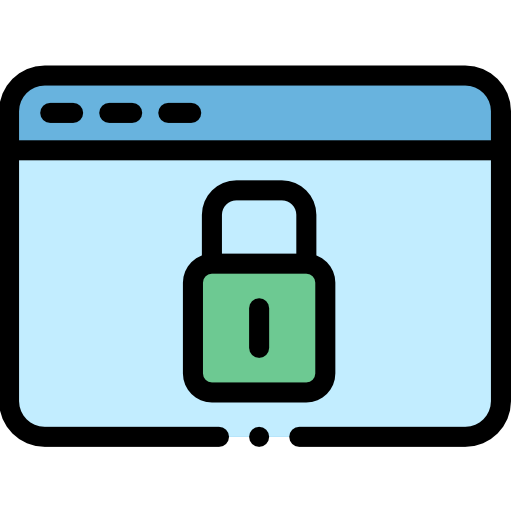 SIMPLE, SAFE AND SECURE
Your communication stays private as it provides the highest level of security making it a perfect cloud meeting software solution for government organizations, state agencies, and companies that require full security and privacy.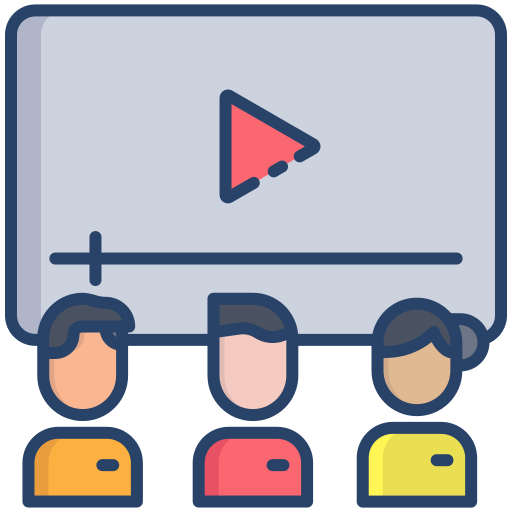 HOSTING VIRTUAL EVENTS
Organize automated or live webinars for large numbers of virtual attendees . Hold any meeting live- company-wide events, presentations etc.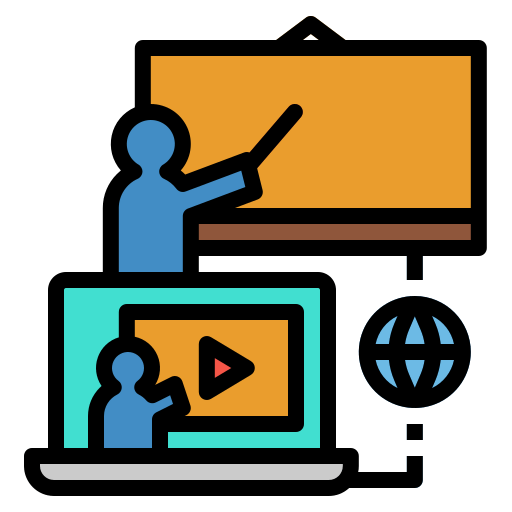 EDUCATING ONLINE
Provides seamless & personalized online classroom experience with zoom clone. You can deliver unlimited online lessons.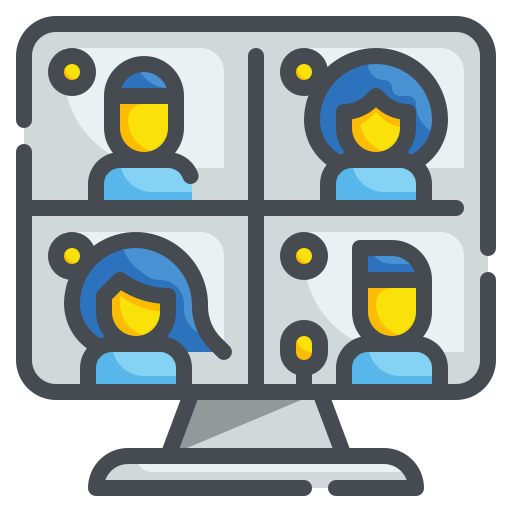 High-Quality Video/ Audio Calls
Let people start or join meetings on the go with our zoom clone. Experience high quality audio and video calls and collaborate easily.
Our Cloud Meeting Software Differentiators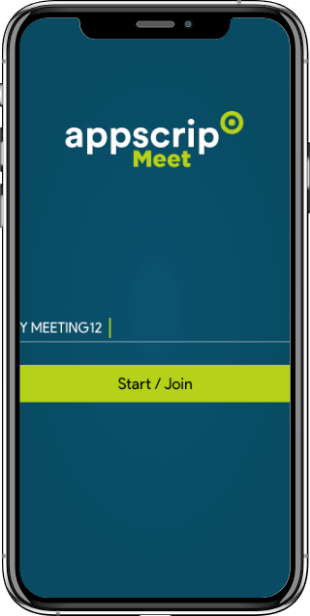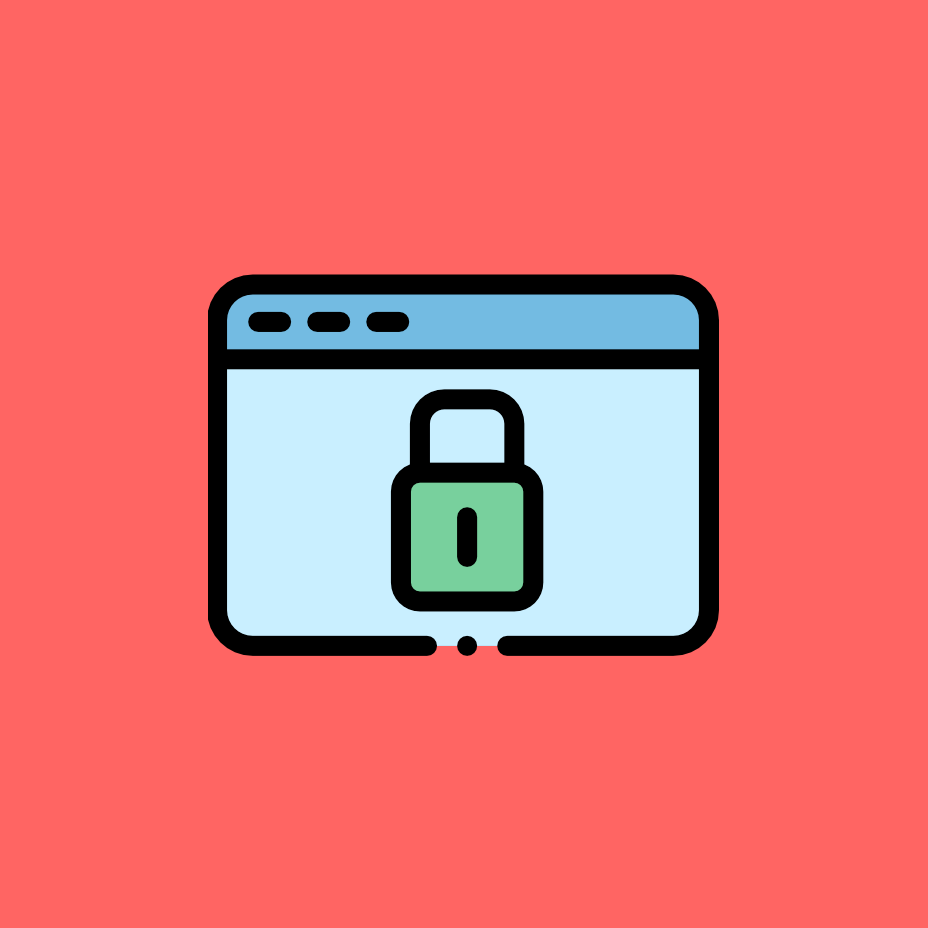 End to End Encrypted Chat
Experience the enterprise grade secure, realtime message exchange, with message being only readable by the intended receiver and the sender.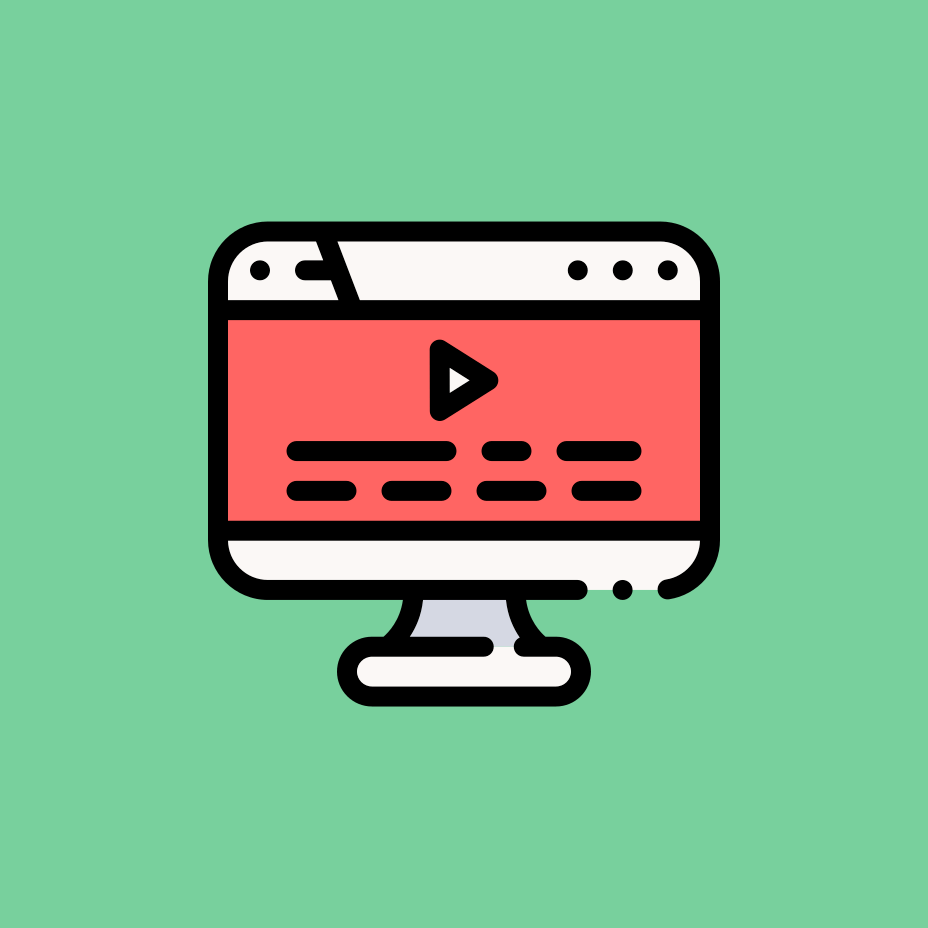 Real Time Voice To Text Conversion
Language is no longer going to be a barrier in productivity, thanks to the feature of on the fly voice to text conversion in preferred language(configurable) which is displayed over the video feed of the member as subtitles.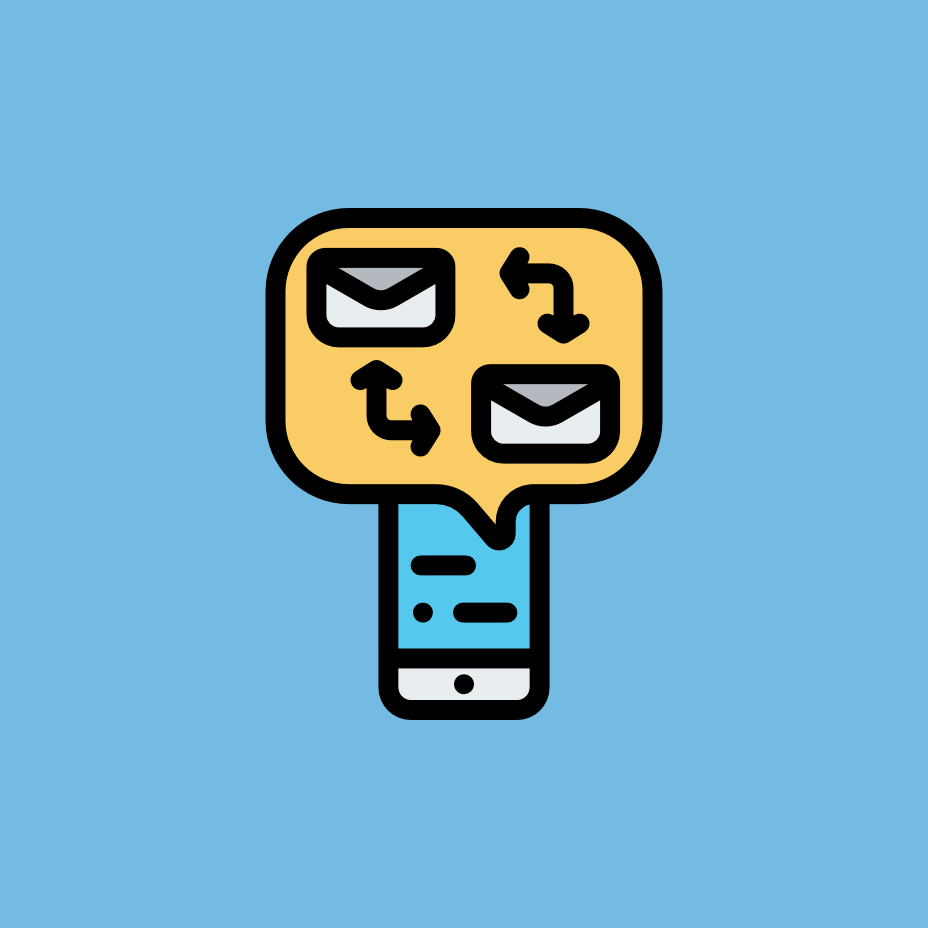 User Interface/Message Exchange With Multi-Language Support
Provides seamless & personalized online classroom experience with zoom clone. You can deliver unlimited online lessons.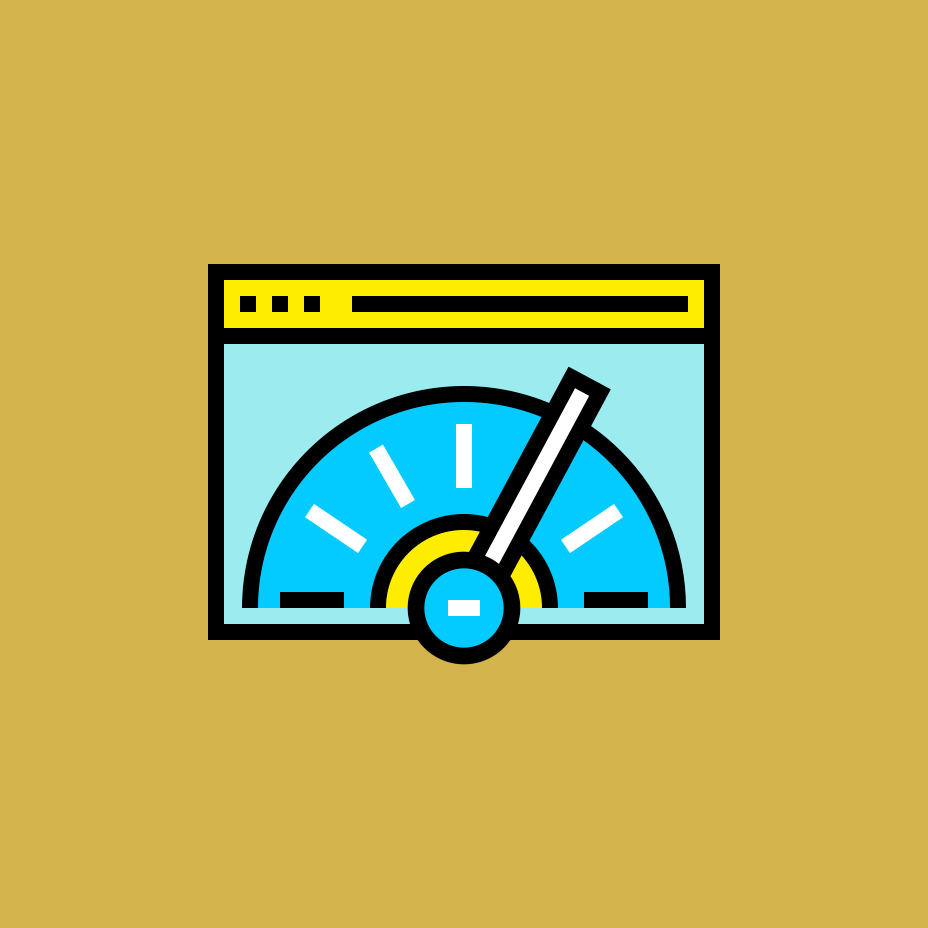 Low power consumption/ Low bandwidth requirement
Works on lower network bandwidth with configurable/adaptive video quality. Works equally good on both high end and low end devices.Apart from bandwidth, power consumption by the platform is low, making it highly useful for connecting in remote areas with limited bandwidth and power availability.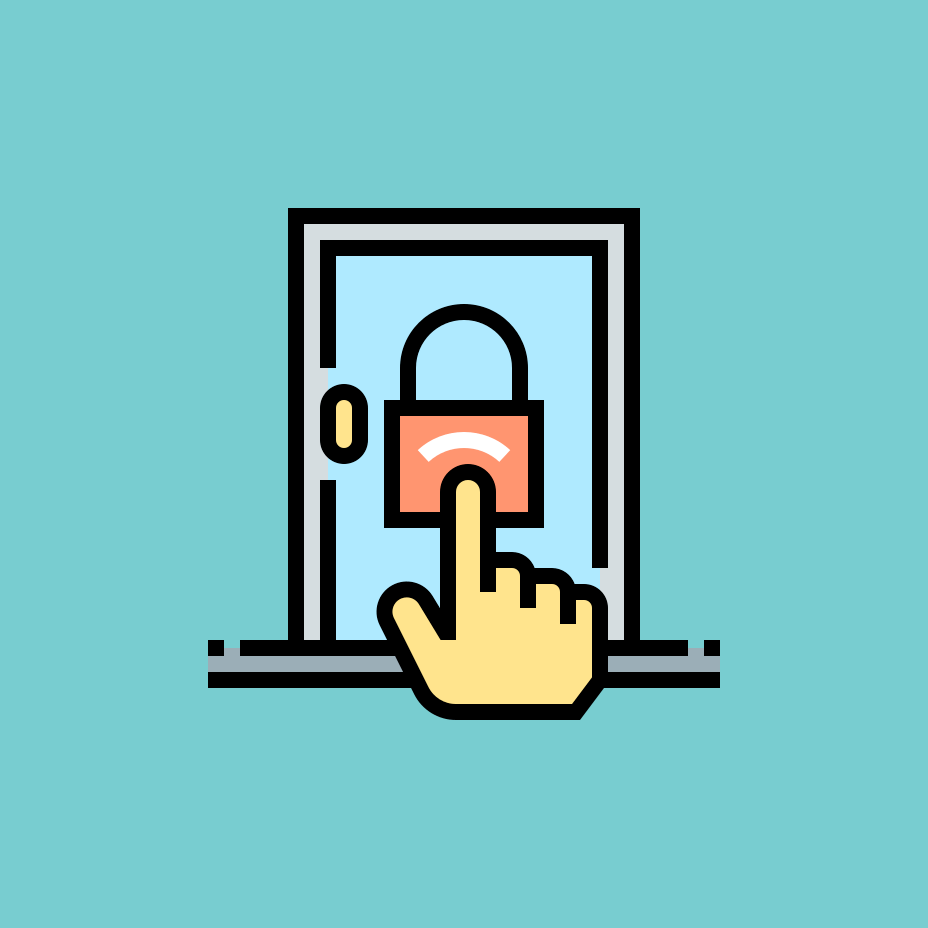 Control Access of Media Shared
You own your data.We never share any of the media/data exchanged by you with any of the third parties.You can configure how we store your data, whether to save it on servers for cross device sync or delete it once it has been received by the intended receiver.
Schools can use our video conferencing software to create virtual classrooms, support teachers, and deliver a more personalized learning experience for students. Our online school app schoolio can very well be integrated with the Zoom clone feature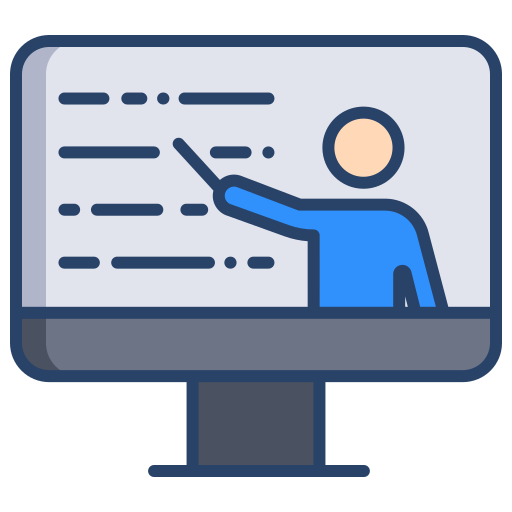 BRING SCHOOL TO HOME
Whether it is raining heavily or there has been a lockdown, students can still get access to the education they deserve through virtual classrooms on zoom clone
RECORD AND SHARE LESSONS
Teachers can easily record and share lessons with their students for later review. Even if a student misses the class will now no more miss the important lessons.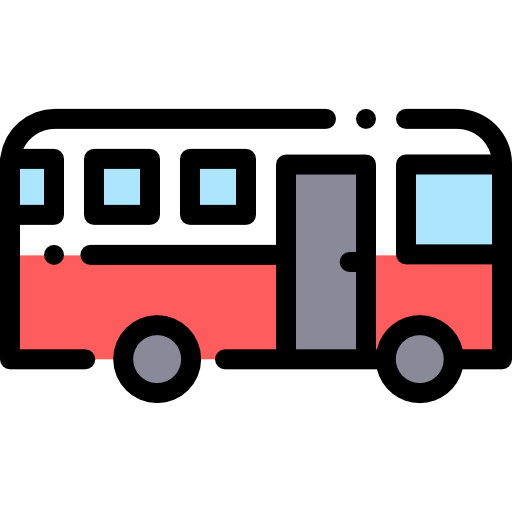 VIRTUAL SCHOOL TRIPS
Through our zoom clone video conferencing teachers can provide hands-on experience to the students. Without worrying about the budget, the school can take the students on a trip to world-renowned museums and ongoing exhibitions.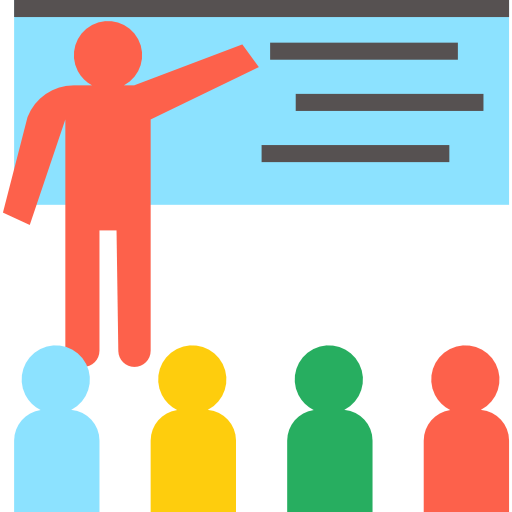 TIPS FROM EXPERTS
Bring experts into the classroom quickly and easily. The only thing the school needs to do is, share the video conference link with the expert and wait for him to join. Teachers and students can chat and interact with the experts during the conference.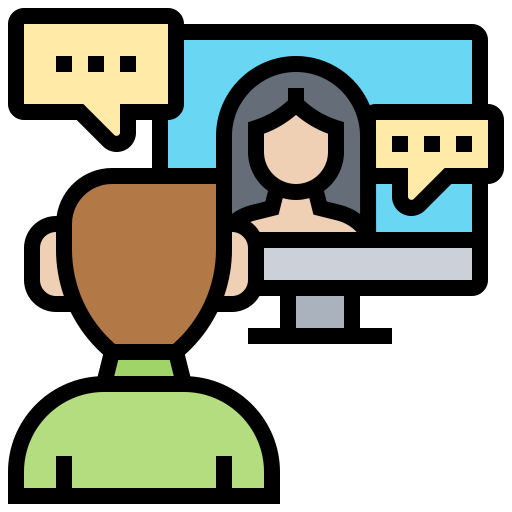 Connect Teachers And Parents
Our zoom clone makes it easier for parents and teachers to communicate no matter where they are. Teachers can inform the parents about their child's performance in the class via video conferencing. It makes it easy for the school too to update parents about the school functions, fee submission, exam results, etc through the virtual diary.
EDUCATING ONLINE
Provides seamless & personalized online classroom experience with zoom clone. You can deliver unlimited online lessons.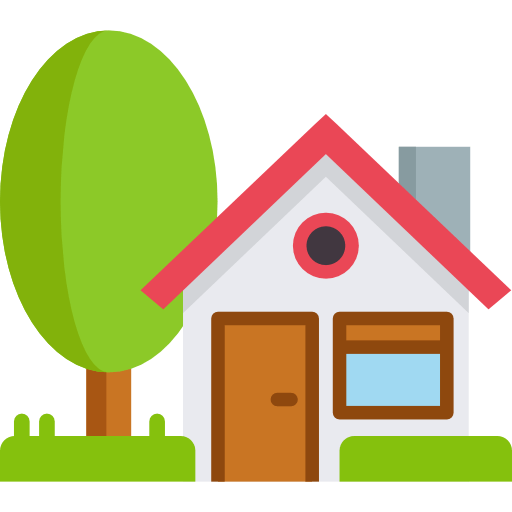 High-Quality Video/ Audio Calls
Let people start or join meetings on the go with our zoom clone. Experience high quality audio and video calls and collaborate easily.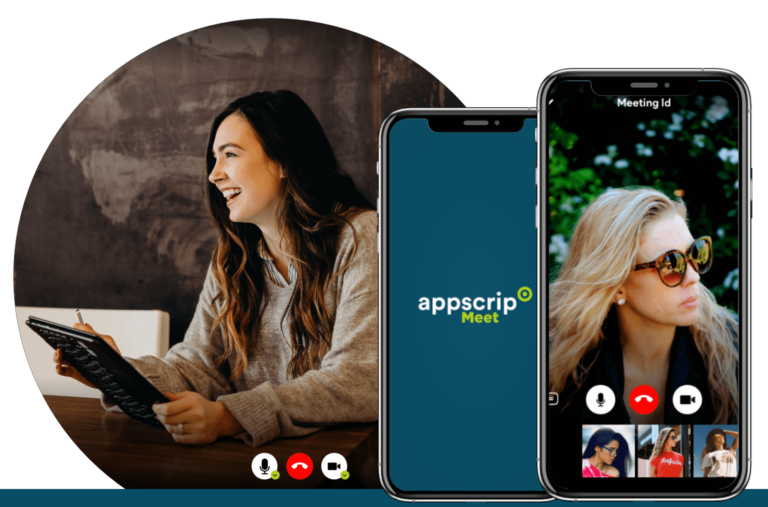 What Makes Our Zoom Clone Safe and Trusted?
Enter new credentials for each meeting.
No one can join a conference before the host.
No one can enter a meeting without the moderator's permission.
Restricted file transfer. Allows disabling file transfer option if not required.
Lock the meeting once all the participants have joined.
Restricted screen recording.
When the meeting is complete, the host and participants have to end the meeting rather than just leaving.
Host can disable the option, "Allow removed participants to rejoin".