Auction Script: Software Solution For Bidding, Selling & Buying
Online Auction has a number of bidders and sellers. This encourages online business of high-volume. Anyone can sell products easily with no hidden costs on a website of your own, with no geographical limitations.
An auction script software with seamless UI/UX and efficient payment channels can enhance your online auction experience multifold.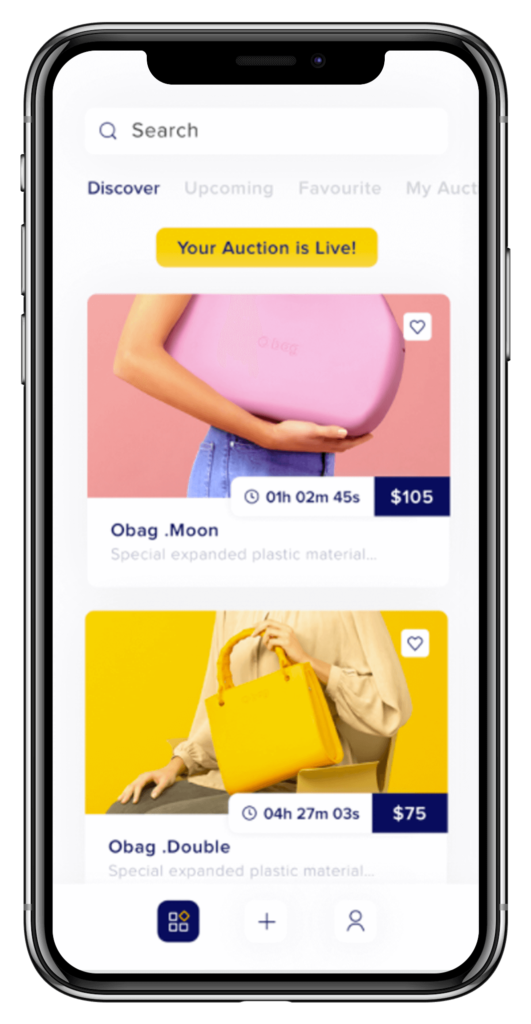 REVERSE AUCTION | AUCTION SCRIPT
A reverse auction is an inverted type of regular auction in which the buyer and seller roles are reversed.
To obtain business from the buyers the sellers bid against each other pushing the price up by lowering the profit and winning the bid.
FIXED PRICE AUCTION SYSTEM
The merchant enables the option of 'Buy Now' with the product price. So, if in case, some bidder wants to buy the product at the actual product price instead of bidding on it, he can do that.
This kind is basically in the inclination of both the merchant and the bidder.
PROXY BIDDING AUCTION SYSTEM
Proxy Bidding is a concept in which the system automatically bids on a proxy bidder's behalf up to the maximum bid amount that he has chosen.
This is simple to make the online auction process much easier and less time-consuming. Also, the identity of the proxy bidder remains confidential until the end of the auction.
Revenue Model | Auction Script
Featured Listings
Sellers will be charged a listing fee to showcase their products and this is based on the excellence of the product.
Commission
On many auction websites, there is no cost for listing a product as a seller. But there will be a commission on the final sale price. Auction websites usually charge up to 10% of the commission on shipping and paid transactions.
Scheduling Fee
Auction website provides a high volume of auctions means availing products for bidding. You can set up a scheduling fee to schedule a product for auction. The more the schedule value the more opportunities for sale.
Processing Fee
The processing fee is charged to sellers while a buyer pays for the product. You can also generate revenue through other deductions like chargeback fee, refund deduction, shipping label, shipping label insurance, and disbursement correction fee.
Why Online Auctions Need An App?
Buying and selling goods online via an app is very comfortable and convenient rather than a traditional approach.
Apps are without any geographical barriers. Assets, clothing, cars, foodstuff, medicine, construction equipment – you can list anything literally up for bidding, and it gets a buyer.
Thoughtful pricing guiding both parties from undue exploitation brings forth an aura of fairness and equality on an auction app.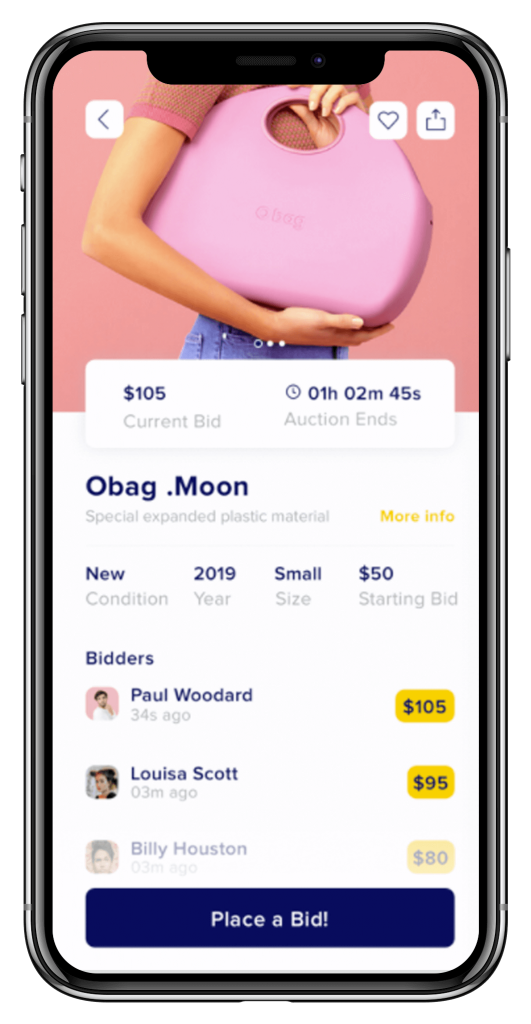 Features Of Auction Script
Our customizable auction script is pre-loaded with features for users to make informed decisions.
Auction Listing Management
The product which is listed by the sellers for bidding will be overlooked by the Admin. Our auction script includes an intuitive dashboard for the site admin to look after the products posted by sellers.
Seamless Payment Channel
When it comes to online, the payment gateway must be processed easily, richly featured, and secured. Our auction script assures smooth transactions with confirmation emails.
Negotiate Bids | Auction Script
Users can easily negotiate offers and get Instant notifications of winning or losing the bid that shows buyers the auction results in real-time. A short time notification would go a long way in attracting the users.
Proxy Bidding
Proxy bidding benefits the buyers to set the highest price value they are willing to pay. The system will automatically bid on a product with preset increment value to win the bid.
Business Statistics For Online Auctions
1) Number of people visiting leading online shopping and auction sites
2) E-commerce & online auctions in the US market size 2004-2026
3) Annual net revenue of eBay 2013-2019
How To Start A Classified Jobs Business
What are the startup and ongoing costs?
Who is your target market?
How much can you charge customers?
Estimating Costs Involved In Opening Business
The startup expenses are minimal. They primarily consist of domain registration, web hosting, website design and software expenses. Select a job classified script that bundles software expenses with the other website startup costs.
Estimating Ongoing Expenses
The main ongoing expense is the script provider's monthly subscription fee. Online job classifieds need between 5,000 and 10,000 monthly visitors who are searching for jobs to begin charging employers for listings.
The majority of revenue comes from selling job listings. Employers pay to post their open positions, purchasing listings either individually or in bulk packages.
Online job classified businesses frequently charge between $50 and $500 for a 30-day listing. Where within this range a job board falls depends on the size of the job board, the industry it's in, and other factors.
Even a small online job classified business can make a nice profit. Larger businesses that have a few dozen or hundred monthly listings can make much more. Established online job classified businesses slowly grow their revenue by expanding into related fields.
A business name is your first impression with customers. It is the foundation of your trademark design that communicates your business strategy. The right name has the power to influence.
Start Your Online Auctions App With Our Auction Script
Our pre-built auction script consists of features from top auction sites like eBay, Tophatter, DealDash, and others. If you are aiming to start your entrepreneurial journey in online auctions building an auction app from us can help streamline all your auctions.
A Customizable Classifieds Script Can Be Used To Develop The Best Online Classified Businesses
A versatile classified script can be used to build different business websites by entrepreneurs. An adaptable classified script will help you pick the features required for your business website.

Form an everlasting place in the online automobile classifieds industry! Choose a scalable auto classified script with robust performance, eye-catching features, state-of-the-art technologies, and innovative concepts, to create an efficient and influential car marketplace.

A remarkable job classified script can help you build a great app/ website. The platform will be highly beneficial to jobseekers for searching jobs online from the comfort of their homes, and to employers for streamlining their online recruitment processes easily.

Looking to build an online pet store to serve as a convenient platform for the pet sellers and buyers? An ideal pet classified script will help you create one! Be assured to achieve substantial growth in your business with this remarkable solution.

Starting an online auction business will no longer be a tough or tedious job with a ready-to-use and extensible auction script. Build your own auction website with visually stunning features, modern functionality and high scalability.