Online marketplaces are synonymous with omnipresent. Unfortunately, not every presence is as pleasant as it is practical. For some, selling stuff without stepping outside and owning a store is a surreal dream. For others, it's a nightmare.
Give a shout-out to this person's spiel to buy a Gucci bag for $50.
From "Hello!" to "hell with you," here is how hostile negotiation tactics can make someone go almost homeless on online marketplaces.
Truth be told, only your fantasy can find the online marketplaces that are straight out of a fairy tale. While we can't shield you from insanely selfish people, we can help you stumble across some of the best online marketplaces. Before we do that, let's hear the statistics from the online shopping industry. 
Whether you've got an online store or you are looking forward to launching one in 2021, these statistics will act as a street light to show you the right way. 
The online shopping industry is backed by 2.14 billion buyers in 2021. 
Erasing the frown on our faces is 

ibotta

by revealing generational data on mobile shopping.

Nearly half of the consumers prefer mobile shopping over in-store.
Here's how ibotta weaved both the whys with facts:
That said, a smartphone is a new wallet. In 2019, digital or mobile wallets accounted for 21.5% of global Point-Of-Sale (POS) payment methods. 41.8% of the total e-commerce payments were made via digital wallets. This number is expected to reach 52.2% by 2023.


Source: https://www.paymentscardsandmobile.com/
A permanent consumer grocery purchasing shift has been made by Pandemic. Covid-19 sparked huge revenue for Amazon Fresh. The results of the annual user survey ran by RBC Capital Markets favor Amazon Fresh. Amazon's grocery arm is expected to touch $70 billion by 2023."Have you purchased groceries online?," asked RBC to 1500 people over two weeks. 42% of 1500 people bought groceries at least once a week.

The global online classified market is expected to grab $463,033.3 million by 2023, says Market Research Future.
Top 10 Sites To Buy And Sell Stuff Online
#1 Shpock
Shpock stands for "shop in your pocket." It was founded five years ago (in 2016) in Vienna, Austria, by Finderly GmbH. Today, it's a source of income for more than 185 people. It took Shpock no more than a year to become one of the ten most popular apps in Germany.
Since it stepped into the world of online marketplaces, success started to seep through the sole of its boots. It was named the youngest brand in the 1st half of 2018. It got to flaunt the Android Excellence App of 2018. It was titled as the "Best of 2017" app in the category "Sustainability."
Shpock squeezed second-hand online marketplace into an app that has been installed over 10,000,000+ times till now. Users are free to forget the definitions of listing and transaction fees as it is completely free. It allows its users to sell stuff for as high as $79.99. While the variety of products wow users, the categorization doesn't fail to surprise anyone. I dare you to name a thing you can't sell on Shpock.
#2 Letgo
"Didn't Letgo let it all go?" Is this the question that popped up in your mind just now? Yes, Letgo and Offerup online marketplaces merged together. It is only some users' unhappiness that's making us weave these words.
Letgo was launched in 2015 by Alec Oxenford. Within five years, it injected comfort so well into the roots of its users' lives that its merger with OfferUp left Letgo users in the lurch.
Letgo was a success, proves the fact that it was valued at more than $1 billion (as of September 2017). Why did the company decide to disappear even after continuously serving satisfaction to "tens of millions" visitors every month? Nick Huzar, OfferUp CEO, announced in March 2020 that the online marketplace giants merged to combine more than 20 million active users.
Letgo was 100% free. It never took users longer than one minute to post products. Users' lover for Letgo seems to be never-ending. Check out the reviews on Google Play Store.
"Psst….Letgo really made a bold move." The flea market that once sat on smartphones flew away! Letgo is no longer in action in the US, but its website is very much alive. Take a peek! 
#3 OfferUp
As you must be expecting, right? OfferUp isn't just another online marketplace. Its product uploading speed is making the products sell themselves. In less than 30 seconds, it can list any item, from cloth to car, for sale. Offerup asks its users a fee in exchange for its "bump" feature. It's a feature that pushes products to the top of the queue for more exposure.
There could never be a magic marketplace other than OfferUp for a serious seller. Potential buyers from around the nation pave their way to OfferUp. OfferUp is the king of mobile marketplaces in the US market. 

Offerup best knows how to clutch the market share and steal the show. It was founded in April 2011 as a competitor to Craigslist. After only five years, the company got to wear the Unicorn badge. From being named as the hottest startup in 2015 by Forbes to acquiring its rival, Letgo, in 2020, OfferUp has only gone up. 
#4 OLX
Olx, aka OnLine eXchange, is one of the biggest online marketplaces. It was founded in 2006 in the Netherlands. Since then, it has spread across 45 countries. Name an item, Olx holds it in its lap. Billions of visitors visit Olx every month. Today, it employees 7500 people and is valued at $2.1 billion. With its roots spread out in the entire world, it proudly flaunts its 3 million listings and over 30 million downloads.
While sellers can sell anything from the comfort of their couches, users can find categories within categories to set confusion apart from their shopping experience. Olx can also be seen flaunting its filtering capability on Google Play Store.
Need we say more?
#5 Dubizzle
Oh Yes, we do! Have you heard the name Dubizzle? It is the leader of online marketplaces in the UAE, and it is an Olx company. Since 2005, Olx is making history in  Egypt, Bahrain, Saudi Arabia, Lebanon, Kuwait, Oman, and Qatar under the name Dubizzle. 
Dubizzle's LinkedIn account says, "If you can search for it, you can find it on Dubizzle! From Batmobiles to Dinosaur bones to a Boeing 747!" And, we don't dare to disagree with Dubizzle. Take a look at the digital face of Dubizzle.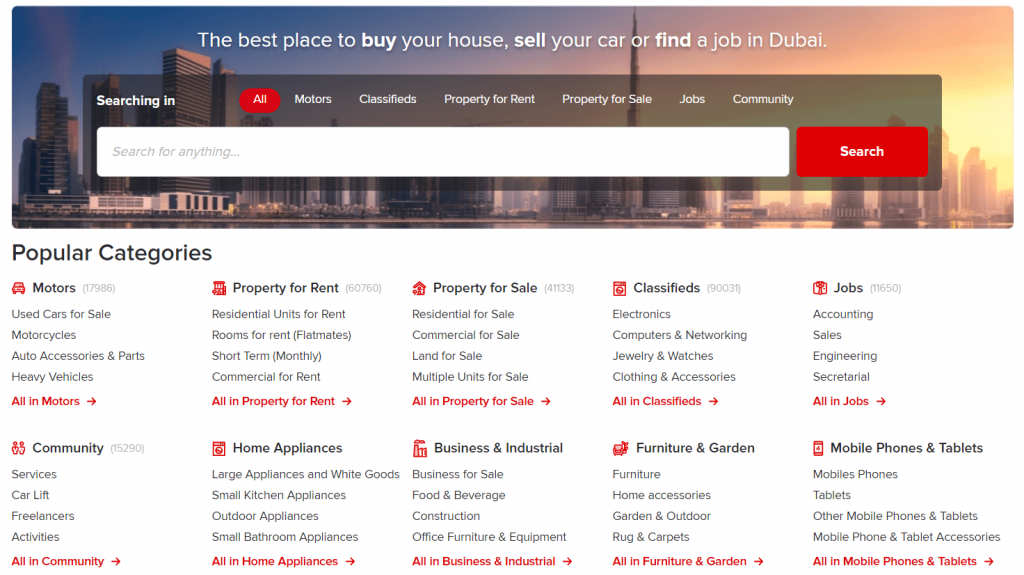 Dubizzle customizes remarkable experiences by raining categories all over its users. Dubizzle allows its users to advertise their products too. After witnessing a user base of 4 million active buyers, who can wait to convert their products into piles of money?
#6 Carousell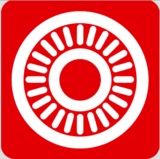 "Selling as simple as clicking, buying as simple as chatting, says the Singapore-based consumer-to-consumer and business-to-consumer marketplace app, Carousell. Founded 9 years ago on 14th May 2012 in Singapore, Carousell crawled its way to Malaysia, Indonesia, the Philippines, Cambodia, Taiwan, Hong Kong, Macau, Australia, New Zealand, and Canada.
Carousell is a conglomeration of products and services. That said, you can't only list or buy products. You can also sell your services or hire someone to do a particular job. Have a look at Carousell's freshly added list of home services. 
In 2009, 701Search, a classified firm, merged with Carousell to lift this Singapore startup's value from US$560 million to US$850 million. Carousell sits on the play store, opening its doors wide open. It's free for individuals. To help businesses become brands, Carousell came up with a new subscription service – a service that spells a premium suite of tools.
Carousell is truly a treasure trove of unique and limited edition items, proves the fact that 23 million items were sold on Carousell within four years.   
#7 Gumtree
Gumtree is a 21-years-old British-based online classified platform, committed to building an e-commerce culture in the UK. With 11.6 million unique visitors, 1.7 million live listings, and 4.5 million messages sent between the users, Gumtree is at the heart of the UK's e-commerce culture.

With millions of users visiting the platforms, thousands of them viewing your products, how hard could it be getting found on Gumtree? Gumtree, one of the very unique online marketplaces, was born out of friendship in March 2000. Two friends Michael Pennington and Simon Crookall, committed to serving communities up and down the UK, built this platform where anyone could find everything.
#8 WishLocal
Founded ten years ago on July 4, 2010, Wish is an e-commerce platform that brings buyers and sellers together. Today, more than 1 million merchants and 50 million customers sit on Wish while this unicorn stands at $1.9 billion. Wish is a brainchild of Piotr Szulczewski, a former Google engineer. Later Danny Zhang and Yelp CEO Jeremy Stoppelman helped Piotr pave Wish's way to success. 
Wish doesn't slap its users with any hidden fees. That said, sellers get to keep 100% of their sales. Take a look at Wish's offerings. Wish's business model stands on these four pillars. 
In 2018, Wish seemed to be sitting on every buyer and seller's wish list. It was the most downloaded e-commerce app worldwide.
#9 Mercari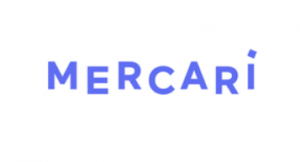 This e-commerce platform has recorded 50 million+ downloads in the US alone. Mercari was founded in February 2013 in Japan. It created history by becoming the first Japanese company to earn the unicorn badge. Mercari has also made it into the Fast Company's annual list of the world's most innovative companies for 2021.
Mercari app is the marriage of security, scalability, and customization. Other online marketplaces murmur a lot about Mercari, and the reason resides in its features. 
Mercari presents its users with a clear pool of products. Simplicity is embedded into the platform, and so is the support. Not to mention a pile of payment gateways that sit on the Mercari app to provide users with a seamless payment transaction experience.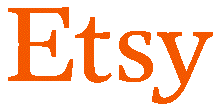 An American e-commerce company that narrowed its focus to homemade items and craft supplies stood out among a slew of software. Etsy stole the show. Founded 15 years ago in 2005, Etsy, today, is home to 60 million items. It houses 2.1 million sellers and 39.4 million buyers. It is popular as a side-business with most sellers being women.

In 2018, Etsy registered a total sales of US$3.93 billion. In the same year, it garnered revenue of US$603.7 million. What seemed to be a simple idea, turned out to be a source of ecstasy for millions. Etsy's ecstatic fans really filled this stadium with craft supplies. Anything one can imagine, one can find on this online marketplace.