Pet Classified Script: Find A PET YOU NEED
Owning a pet is joie de vivre (joy of living) to many folks. They help lower stress levels, shows loyalty, makes you feel safe, encourages you to exercise, keeps you emotionally stable. 
Several entrepreneurs launched pet businesses online using pet classified script and earned a fortune. The digital transformation of the pet industry has made this domain lucrative & satisfying.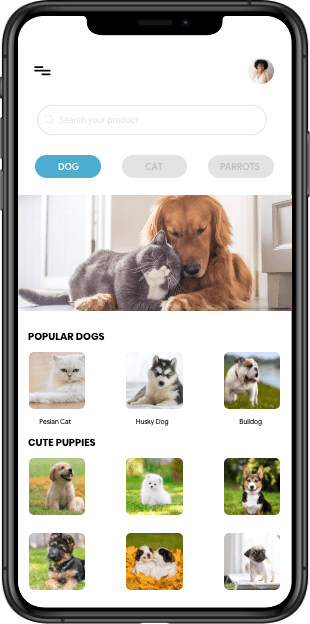 It is very similar to any e-commerce business model. An e-commerce marketplace script inherited with a pet classified script can be used to launch an online store, where the products and services are related to pets. It can be either Business to Business (B2B) or Business to Consumer (B2C) or Consumer to Consumer (C2C).
B2B: The entrepreneur can market the services directly to other businesses.
B2C: The entrepreneur can market the products or services directly to end-users. It is the most widely known form of commerce by the general public.
C2C: The customers can trade with each other using the third party platform.
The revenue of online pet stores is based on the categories which they include in their online store. Pet classified script helps you explore the common paradigms such as pet food, pet supplies, pet services. Besides, there are different ways to monetize from the app:
Freemium Model
The app will be free to download, but few features will be for premium users only.
In-App Ads
You can post advertisements for different related products.
Paid/Premium Apps
You can charge a small fee to download the app.
Why Does This Business Need An App?
An app enhances the accessibility of your products and services. It is a great way to organically increase customer loyalty and improve your offering. An app allows you to send push notifications and alerts about sales, announcements, and offers to your customers.
A good pet classified script helps develop a well-designed mobile app for users to perform actions much quicker. Users get a personal touch like click-to-call and direct SMS.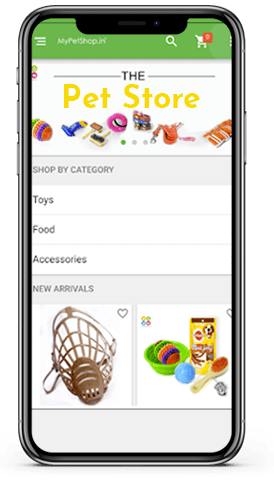 Features Of Good Online Pet Stores
Distinct Listing
Sellers can create different listings depending on their product requirements. They can also make changes after the addition of the listings on the site.
Categories/Subcategories
Sellers can include the required categories and subcategories in their product listings. A good pet classified script also provides better browsing experience and navigation for the users.
Business Statistics Of Online Pet Stores
1) It's expected to witness 5% CAGR to 2025, catapulting from $190.1 billion to $269.9 billion
2) Customer preference for shopping for pet products online is estimated to grow at 9.4%
3) There is space for the development of new services, and especially new channels.
4) Digitally pet brands are steadily gaining more market share
How To Start A Pet Classified Business
Before starting the business it is important to have thorough research on competitors. A proficient team of designers and developers with a good pet classified script will help save a lot of your time and effort.
CHOOSE THE SERVICE YOU WANT TO OFFER
A pet classified script helps you cover every aspect of the service: pet food, training, health, grooming, even fashion! Pet owners make sure their pet gets everything they need and beyond.
There are three common ways to find suppliers for an online pet store. Online marketplaces, where you can contact these suppliers and make agreements, depending on your offerings. Directories, where you can find the most convenient suppliers from your location. Google Search, where you can use a various set of queries to get genuine pet suppliers.
START AN ONLINE PET STORE
There are a few other important aspects to keep in mind before you start your business. Pet classified scripts can help you pick the right domain name; design your product categories, depending upon your offerings; create a marketing plan.
Start Your Online Pet Store With Our Pet Classified App
76% of U.S. households own a pet and spend approximately $95.7 billion on their pets. The business opportunities in this niche are continuously growing. For entrepreneurs, it is the right time to find a readymade solution like a pet classified script with unsurpassable functionalities. In terms of cost, time frame, and resources, it will serve a robust solution.
A Customizable Classifieds Script Can Be Used To Develop The Best Online Classified Businesses
A versatile classified script can be used to build different business websites by entrepreneurs. An adaptable classified script will help you pick the features required for your business website.

Form an everlasting place in the online automobile classifieds industry! Choose a scalable auto classified script with robust performance, eye-catching features, state-of-the-art technologies, and innovative concepts, to create an efficient and influential car marketplace.

A remarkable job classified script can help you build a great app/ website. The platform will be highly beneficial to jobseekers for searching jobs online from the comfort of their homes, and to employers for streamlining their online recruitment processes easily.

Looking to build an online pet store to serve as a convenient platform for the pet sellers and buyers? An ideal pet classified script will help you create one! Be assured to achieve substantial growth in your business with this remarkable solution.

Starting an online auction business will no longer be a tough or tedious job with a ready-to-use and extensible auction script. Build your own auction website with visually stunning features, modern functionality and high scalability.