Tiktok Clone - Customizable Social Video Dubbing & Video-sharing App Software
Tiktok clone, Dub.ly is a secure & highly efficient social video selfie application to build your own trending video sharing platform. #GOLOCAL and create a Tiktok-like app for your own country with the same AUDIO DUBBING and AR features like #TikTok and #Dubsmash.
In an exclusive interview with the Economic Times, our CEO, Rahul Sharma discusses the unprecedented rise of the TikTok alternatives in the market.

Tiktok Clone - Customizable Social Video Dubbing & Video-sharing App Software
Tiktok clone, Dub.ly is a secure & highly efficient social video selfie application to build your own trending video sharing platform.
TikTok clone is a trending video-dubbing & video-sharing app software solution. TikTok clone is our pre-built app with several additional unique features, which makes it the first of its kind. Our TikTok clone script is a source code that helps entrepreneurs to build the perfect Tiktok clone application. The clone script is 100% customizable- so features can be added as per requirements, and is highly scalable.

How To Make Money On Selfie Video Sharing Platform
Users can give virtual gifts that are bought by coins and individual coins to live streamers. App earns a commission every time a user sends these virtual gifts to streamers.
Performers can make money by marking their content exclusive through our premium live streaming feature. Users can have to pay set coins to access the streaming.
Viewers can buy coins to send to broadcasters. They can choose from a list of coin plans and pay them respectively to get coins. The app makes a % commission for each purchase of coins.
Your app earns commission through in-app advertisements by third-party vendors. The commission can be set on the number of clicks or products purchased via referrals.
Unique revenue mOdel of Dubly: An euphoric experience for Creators on the tiktok clone application
Subscription Model
Users can subscribe to & follow one or many creators' accounts, and enjoy exclusive posts/content.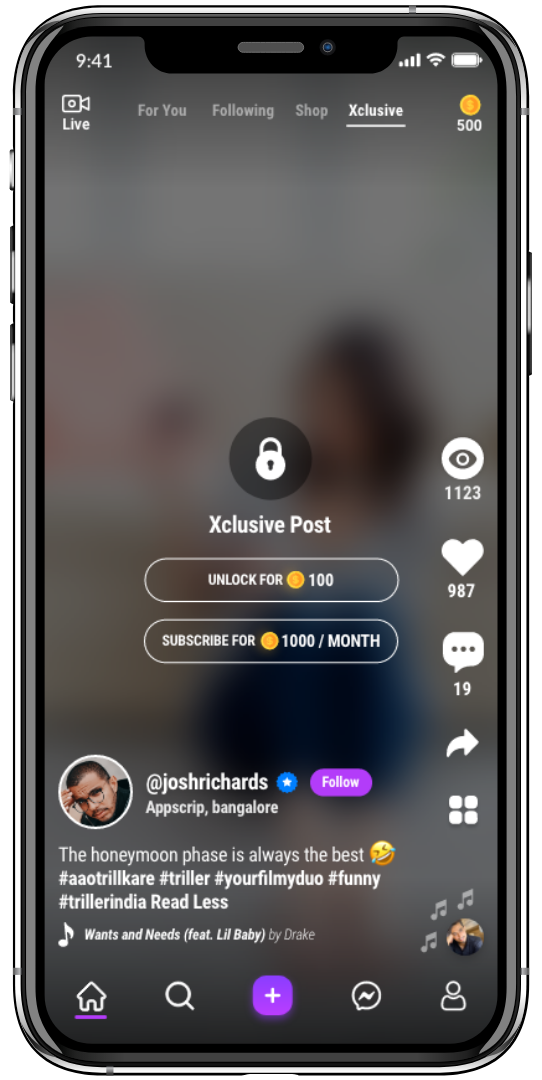 Paid Posts
Creators can price-lock their content, while users can simply purchase the posts to view & engage with them.
Brand Endorsements
Creators/ influencers can tag brands & endorse their products via video uploads, pictures & livestreams. TikTok clone is a great tool for influencer marketing.
Send/Receive Money
Like in GPay, users can send or receive money within the app. The integration of the fintech module makes Tiktok clone app the first of its kind.
Coins & Virtual Gifts
Users can send virtual gifts & coins to creators while they live stream. This can be converted into real money, and withdrawn from the in-app wallet.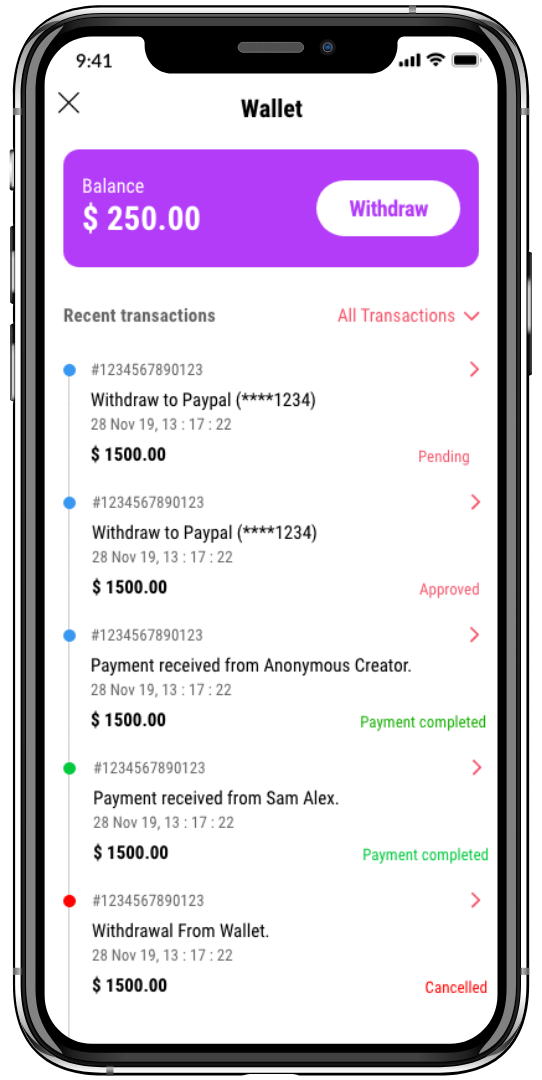 Integrated Wallet
We have pioneered the development of FinTech products. An integrated wallet supports banking/financial services & improves user experience.
Launch An App Like TikTok. But Better!
Start Here By Requesting A Personalised Demo
other exhilarAting features of Dubly: BECOME THE NEXT BIG INTERNET SENSATION with the Tiktok/dubsmash/triller clone software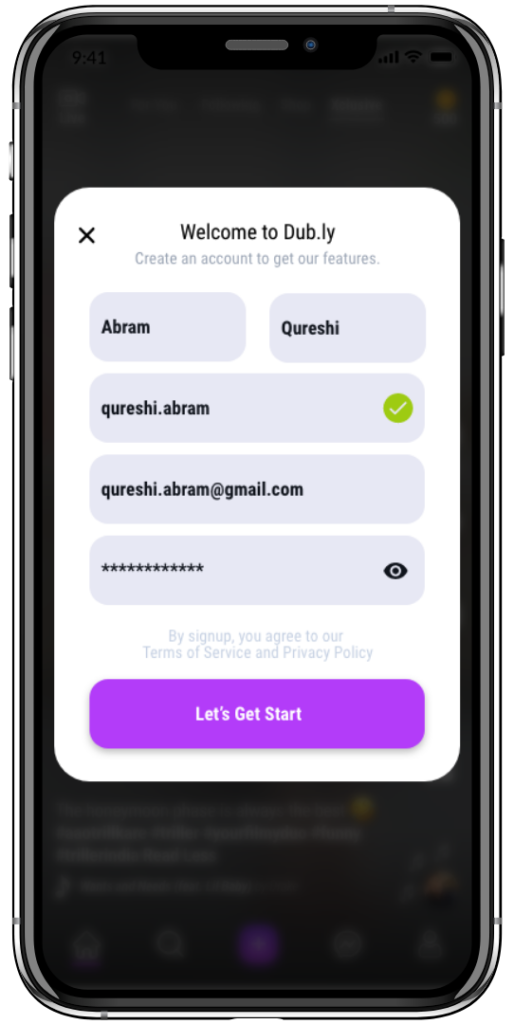 A user can seamlessly sign-up on our Instagram clone application, either through Gmail or any other social media platforms. 
Any star, influencer's profile will be considered as a creator's account. The latter can price-lock their posts and earn a fortune from their exclusive content.
CREATE POSTS ON DUB.LY TV
Users & creators can create videos and post them on Dub.ly TV (Inspired by IGTV). Followers can like posts, share them, and add comments.
Users can explore various videos created by their followers and top creators, on our Tiktok clone software.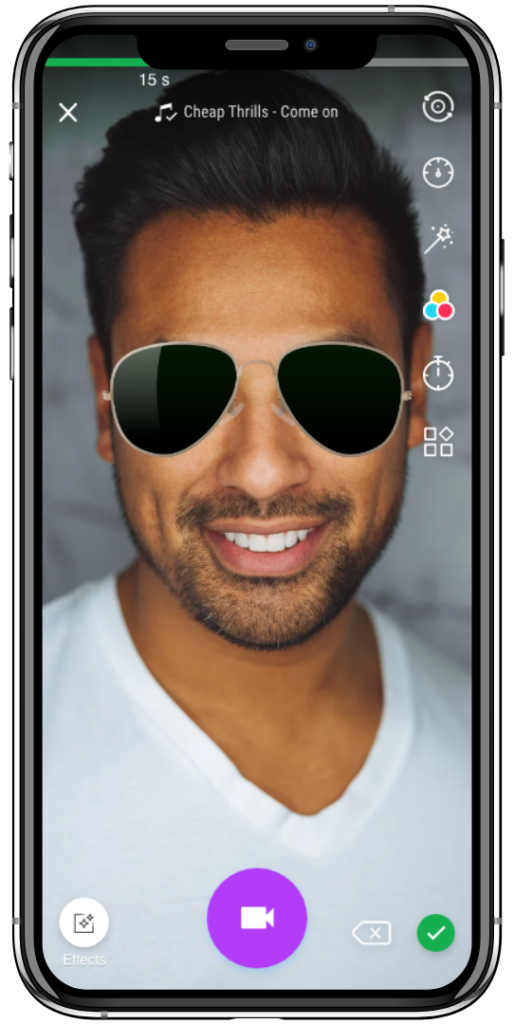 Dubly allows users to add filters to photos & videos, select music/sounds for lip-syncing & enjoy the best of this technology!
Users can explore various exhilarating livestreams conducted by the creators. The former can send virtual gifts & coins during live streams. This can be converted into real money & withdrawn from the in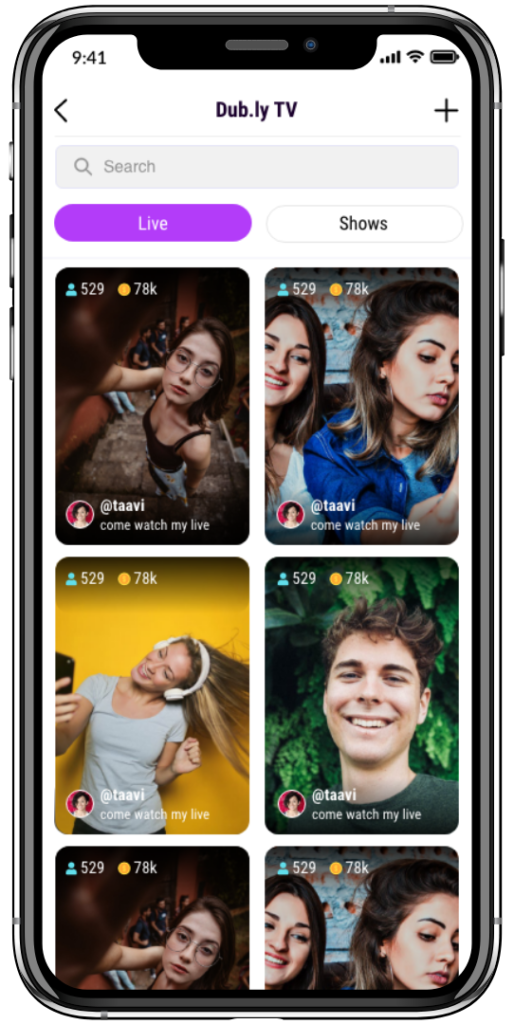 Users can buy coins, which they can use to unlock exclusive posts, subscribe to creators, and send tips to them during live streams.
Users can add multiple cards and recharge their coin balance. They can then use these virtual coins (also gifts & tips) to engage with a creator's post.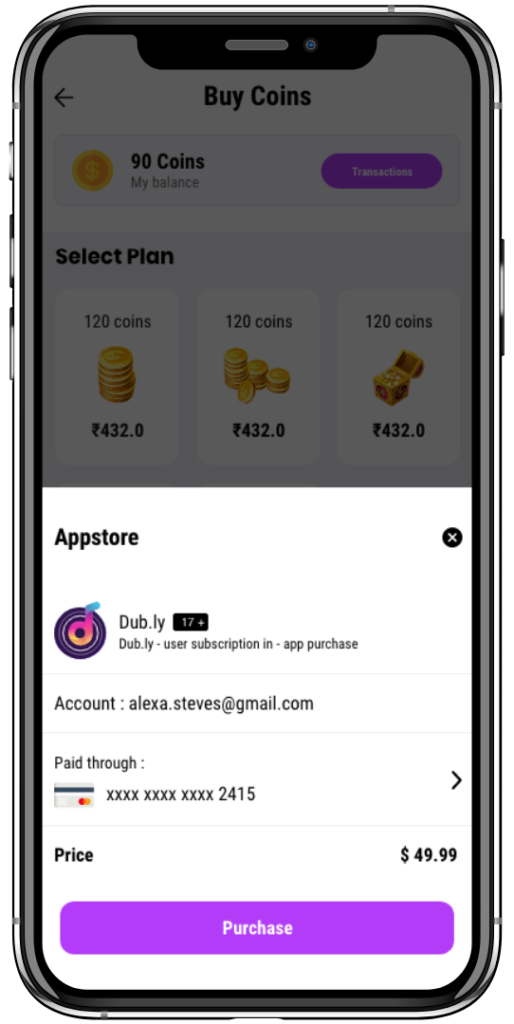 RENEW/CANCEL SUSBCRIPTION
A user can unsubscribe a creator at any given time or can extend the subscription with some extra charges.
TRACK TRANSACTIONS ON TIKTOK CLONE APP
Both users & creators can view all past & present transactions. Whether they send coins or receive them, one can keep a track of everything.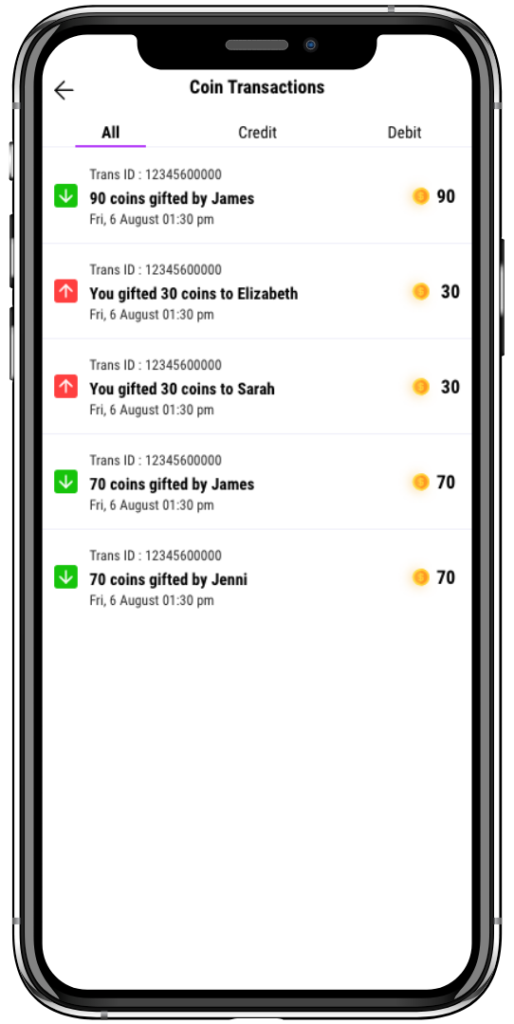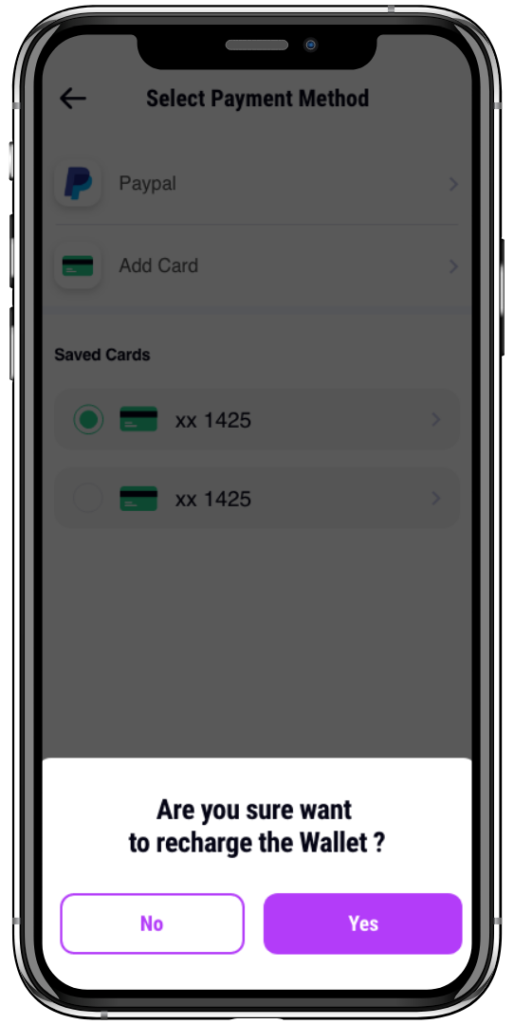 Recharge in-app wallet via cards or other net-banking methods. This will help users to spend coins during unlocking price-lock posts & live streams.
Our Tiktok/Triller clone script comes with a unique integrated chat module. Users can start chats, form groups with other users, share multimedia files, and also initiate self-destructive 'Secret Chats'.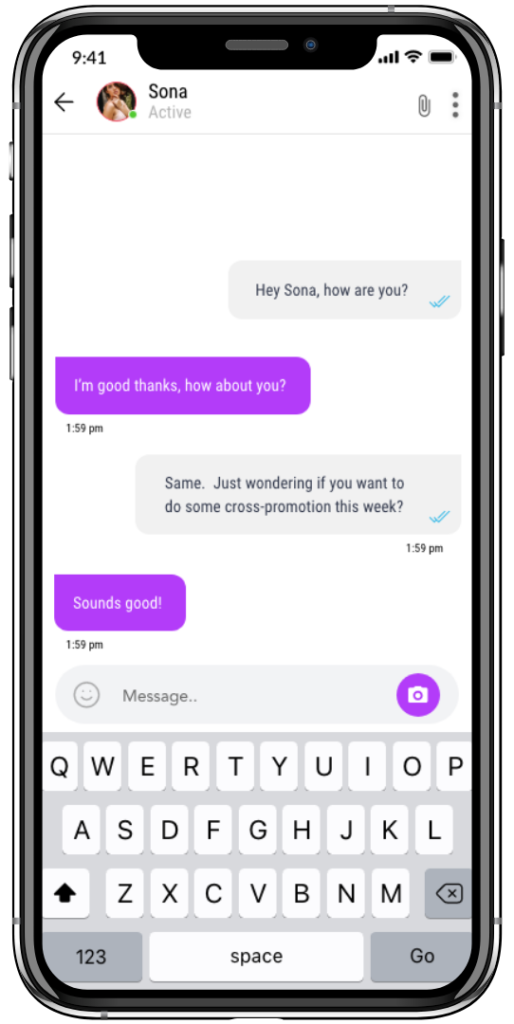 Technologies Used
To Build A TikTok Clone
Transform Your Business with Appscrip
Our pre-built customizable modules for various industries speed up your go-to-market timeline and give you a competitive edge
Our extensive industry experience and satisfied global clients testify to our benchmark-setting, robust applications
We provide stable, scalable products with reliable maintenance and support, continuously enhancing our offerings for seamless customer experiences.