Unforeseeable changes are in motion as the society moves from a nonchalant world to one under containment. Even as countries open up their economies, physical distancing will soon become a way of life until there is some sort of a respite from the virus in the form of a vaccine.
New mannerisms formed by consumers during the pandemic would in most probability have turned into habits altering the retail landscape, given below are few predictions for retail.
Uncertainties abound, but taking into considerations the happenings world over, we have worked out these seven disruptions or rather predictions for retail that could point towards initial changes that could dishevel the retail industry in the future.
Predictions for Retail
E-commerce Will Gain Ground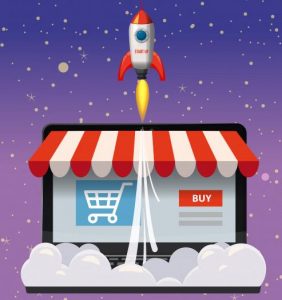 One intense social change would be the shift of retail to the digital realm. Last year 12% of goods were purchased globally through online channels, this is a dramatic swing from 6% in 2015.
What the coronavirus pandemic has effectively done is to accelerate e-commerce adoption more as a necessity than a luxury. As more people become reliant on online channels this is the panacea most sort after.
Online grocery is the torchbearer in this development. Obtaining groceries without leaving the confines of your residence or stepping foot into a crowded brick and mortar store is most sought after.
While there could be a drop in the demand after the lockdown is curtailed, rest assured hordes of consumers will permanently shift to e-commerce having relished this luxury.
51% of South Korean consumers bought food and beverages using smartphones in March which is the second-highest rate globally.
Contactless Payments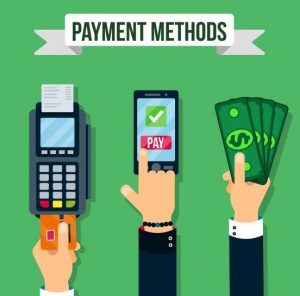 Consumers are adopting contactless payments through mobiles and cards. This is per se due to safety concerns of having to handle cash or touching POS terminals.
Globally 21% of customers utilized digital wallets to buy products in a physical store in March.
Mastercard reported that 70% of its transactions in Europe were contactless. They have now gone on to raise the limits for contactless payments across 29 European countries by removing the need of a PIN to access it.
Walmart has modified its self-checkout stations to enable contactless shopping experience.
Extended social/physical distancing will further instil this habit in customers. This would be in continuation to enhanced precautions even after lockdown restrictions are alleviated.
Leaders Race Away
Amazon and Alibaba are the online giants that control almost one-third of the e-commerce market globally. The pandemic only went ahead to nurture them to cement their positions and dominance in the global market. Amazon recently hired 170,000 new employees as consumer spending on Amazon soared by 35%.

Titans in this domain, will come out of the pandemic hungrier and stronger. This would in fact reshape the retail landscape for good and could turn out to be a huge leverage over the rest.
A diversified supply chain
After having joined the WTO China raised its position as a manufacturer globally. And their annual economic output enlarged sevenfold breaching $14.5 trillion last year. China is the largest exporter and manufactures one-third of the global manufacturing output.
The pandemic closed factories which in turn recorded a huge drop in productivity. It also went on to break supply chains that made it difficult for manufacturers to source components and for retailers to procure finished products. This indisputably highlighted the world's dependence on China, thereby specifying that nations need to diversify than being reliant on a few nations.
The current shortages have stoked calls from political leaders of both parties in the US to initiate producing critical supplies domestically. Japan too has committed to invest at least $2 billion to aid Japanese multinationals shift manufacturing operations out of China.
Re-commerce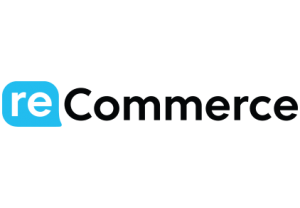 Safety, economics, and hygiene could bring about deep-rooted changes in the resale or pre-owned industry. Second-hand shopping, garage sale of garments, apparel rentals which have been in the mainstream in recent years could face decline.
A plethora of online resale players, namely Depop and ThredUp, that had been on the track to gain repute alongside admired resale entity, such as eBay.
Even though prospective economic repercussions from the fallout of the pandemic should have heightened resale trend, the psychological fear of infection and safety could make consumers circumspect about wearing handed-down clothing.
These same fears could impact clothing rental services wherein consumers borrow apparel or accessories to use for a fee.
Pickup Options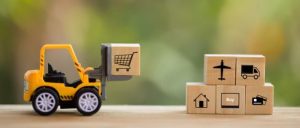 Retailers relying on personal interactions could encounter a drop in store traffic as physical / social distancing is being pursued stringently. Online shopping will continue to gather strength and the focus will get transferred to last-mile connectivity.
Curbside pickup would turn into a boon for many. Retailers could also consider the drive-thru model as it is recognized by folks being well-versed due to similar options in food delivery.
While retailers could lose out on upsell from consumers browsing their physical stores, retailers also need to explore more pickup options in order to find a way to control delivery costs that cut into margins. In March, one-quarter of globally connected consumers viewed click-and-collect option as an important delivery feature.
Technology will be interwoven with commerce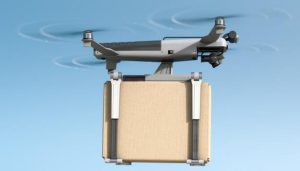 Technology has had a major role during the pandemic. The trajectory of technologies, such as cloud computing will accelerate making businesses more flexible. Robotics will see tremendous growth to reduce human-to-human interaction. Chinese delivery app Meituan Dianping started using autonomous vehicles to deliver grocery orders to customers in Beijing.
IKEA acquired an augmented reality startup that enables consumers to visualize new home furnishings in their living spaces from the comfort of their homes. The growing role of tech will be more pronounced now.
The length of the outbreaks and pace of recovery are still unknown. Half of industry respondents agreed that having digital presence is an important part of their company's value proposition. This sentiment would get even higher.
The coronavirus pandemic has underscored the important role technology plays in consumers' lives as well as the role it serves for businesses that continue to adapt and operate under such conditions.