Engagement is a crucial metric that marketers measure to evaluate pretty much anything they do nowadays. Push notifications are small communications/messages that can reach consumers anywhere and anytime.
Push notifications is the latest and most exciting channel in digital marketing for engaging consumers. Although this has gained a significant foothold, there's still a huge gap in its strategic implementation. Push notification increases repeat visits, user retention, and re-engagement.
As far as push notifications goes, engagement is measured as the average number of sessions that the recipients completed within the first week of having received the message.
Types Of Push Notifications
Push notifications are of 2 kinds: Web Push Notifications and Mobile App Push Notifications.
Both of these are essentially the same except the latter requires an App for the push notification to be sent and received, whereas, the former can be sent to anyone provided they are on a browser.
| | |
| --- | --- |
| Mobile App Push Notification | Web Push Notification |
| Send push notifications even when users are not using a mobile | Send alerts on mobile as well as desktops even when they are not on your website |
| Consumes a huge amount of storage, and requires data pack or Wi-Fi | No installations required. Users need to give consent in a few clicks |
| Costly and time-consuming development process | No cost as users browsers serve as medium of communication |
| Constructed purely for mobile devices | Delivers notifications across all devices |
| Contains just a brand message and link | Contains links, messages, and images |
| Requires regular updates of Apps | No Updates required |
Advantages of Push Notification
Cost-effective: Revenue invested in sending bulky text is much higher as compared to sending unlimited push notifications without added investment. This in fact is a blessing for small businesses with limitations on marketing budget.
One-click subscription:The procedure to opt-in is pretty simple for push notifications. A first-time visitor only needs to click-on "Allow" when stimulated by the opt-in prompt pop-up. And pronto they get added to the subscriber list.
Push Notifications click-through rate:You cannot really disregard push notifications CTR as they enjoy a healthy CTR of 10% vis-a-vis emails or SMS. They are vibrant and users tend to click on them the moment they appear on screens. While emails remain unopened in the inbox or in their spam folder.
Cross-platform delivery:The icing on the cake is that they work on mobiles, desktops, and tablets. The user need not be on your website to receive your notification.
Quick message composition:It's also very easy to compose a push notification and hit send it. The character limit ensures that messages remain concise. In a push notification, by just clicking on it the user lands on the specified page.
High user engagement:You can send effective CTA's to improve user engagement. It is non-intrusive and doesn't interrupt any activity.
Push notifications have made significant progress and become increasingly relevant to end users in the past few years thanks to a more cultured segmentation such as location-based targeting and dynamic messaging.
Consumers are used to and are occasionally appreciative of funny push notifications. But there is still a large gap between reality and the ideal state of push.  One reason for paucity in progress is due to too many brands requesting push permissions pretty early in the process.
Marketers should build faith in their product before asking for permission to activate push notifications. A brand must first influence the end user positively so that the user feels interacting with push conversions will enhance day-to-day activity positively. This begins by creating a novel impression during the launch. Ideally the best time to pitch in for push notifications would be after four to six sessions.
6% of people say that even one weekly push could be reason enough to abandon an app and 21% of users still discard an app after one use.
It's heartening to know that engagement across all apps has seen a 30% rise since Jan'18 and is currently peaking at 3.75 sessions, and shows no signs of deceleration.
Dynamic messaging involves bringing together content, preferences, and business rules to create a custom message for each recipient. Sounds simple, but the process is complex. It entails fastidious preparation and upfront quality control than traditional email. All too often, marketers don't recognize the associated costs and complexities.
According to a recent survey conducted with 1,000 smartphone users in the US,  regarding push notifications being better today than they were a few years ago- the results are : more specifically, 52% of respondents said they're better, 38% said they're the same, and 10% said they're worse.
Marketers are bettering communications through mobiles, but there's room for improvement. One in five respondents agreed positively on the usefulness of push notifications. The rest said they're somewhat helpful (three in five) and a total distraction (one in five).
The bottom line is perception of push notifications has gained acceptance, but their value still needs to be furthered.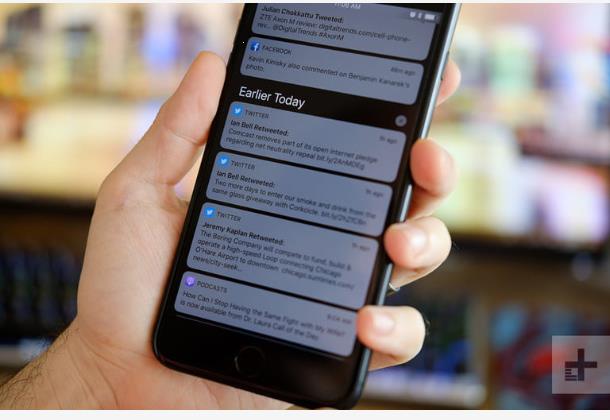 Push Notifications Strategies
1. Use rich push notifications
Add images, emojis and at least 2 CTA's in your notification.
Images help you provide added context to your users and will increase its visual appeal.
You can up to 3 clickable links on your notification – the notification and 2 CTAs.
Emojis help you to ensure that your users receive notifications in the emotional tone you have sent it. This eliminates use of too much text and conveys meaning readily and helps to click through.
2. Abandoned Cart Push Notification
Sometimes a customer adds an item and forgets so purchase them.
Send notifications to the right target audience
Track your success with engagement metrics
3. Action-based Push Notifications
Try to prod users to purchase products left in their cart. By sending "There's still 1 item in your cart. Buy before stocks run out." The real push notification.
4. For-your-information (FYI) Notifications
Send travel news alert such as latest weather reports, stock update, branding changes, updates on their field of interest, and much more. If this type is your business goals, it's time to push.
5. Triggered Push Notifications
Push a series of automated messages based on predefined rules and real-time data collected after subscribers enter a campaign funnel.
6. Interest-based Geo-location Notifications
These notifications are wonderful for date match alerts, stores nearby, and other kind. For example, you can send users deals on fine dining restaurants in their current location, then send them updates based on their preferences, in the vicinity. For dating apps like Tinder and Bumble geo-location based notifications is critical.
7. Mobile-friendly Push Notifications
Send mobile-friendly push notifications when necessary. Mobile-friendly push notifications allow you to send push messages right to the users' mobile browser without having to investing in an app.
8. Time-bound Notifications
Send your users a limited-time offer like a soon approaching expiry date, limited-period flash sales, and so on. Users will get eager to grab the opportunity and utilize the occasion.
9. Encouraging and Funny Push Notifications
Send subscribers love with funny lines or cheer them up with motivational notifications. Send messages like "Congrats, You have run 10 miles. At this rate you could cover 20 miles in 2 weeks!"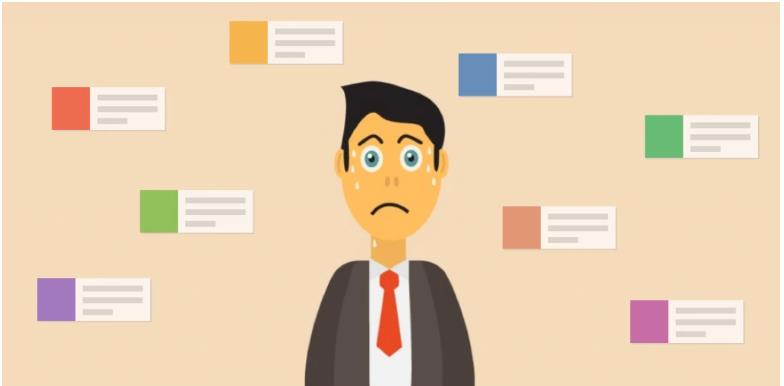 How Do Push Notifications Work?
The core of push notification is Google's Firebase Cloud Messaging (FCM), Apple's APNS, which enable notifications on Safari, and Windows Notification Service.
An FCM makes it possible for both mobile apps and websites to send notifications. The app servers send the content along with subscriber information to FCM, which verifies the info and then sends it to the end-users' devices. After receiving the notification, Click and Delivery data is sent back to the app. This data helps to track the performance of the notifications.
Although FCM falls within Google's umbrella, it works on other browsers that support Push API like Mozilla Firefox and Opera. Enabling to send push notifications to a web app via a push service and helps web apps receive notifications sent by a server.
You can add as many subscribers and push notifications on a single FCM key now. As Google has not yet specified any constraints but Google could limit the numbers. Therefore create your own FCM account. Then add FCM Project Number and FCM API key to your push notifications account.
Common Mistakes Made While Using Push Notifications
Push notifications helps to engage your audience in real-time, and in a personalized manner. Not using this benefit in the right manner could have detrimental effects (as listed below).
Sending Too Many Notifications: Sending too many push notifications is flooding your audience with stuff. This may seem beneficial in the short-term but slowly but surely subscribers to opt-out. You need to be more selective with what you send.
Automate Notifications:Plan and automate your push notifications or your subscribers will receive them at odd hours. Schedule them on time zone basis. Test the best time to achieve maximum engagement. Poorly timed push notifications annoy your subscribers, leading to fewer clicks and a higher opt-out rate.
Segment the Audience:Categorize your audience based on different interests and actions, and also create a target audience category to segment them accordingly.
Not Tracking the Right Metrics: If you're only tracking click rates, you're missing out on the actual conversions and value created by your push notification campaigns.
Use All Push Notifications Channels:Most are familiar with mobile app push notifications. But business owners and marketers may not be aware that this same functionality now exists for websites as well. Complement your mobile push notifications with website or browser notifications if you have a mobile app.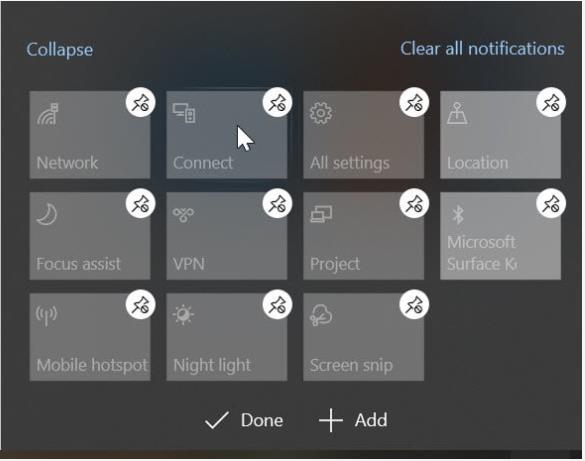 Conclusions Push Notifications
Here are some stats on push notifications to help take a decision to use it or not.
Small-sized firms comprise 60% of push notification users.
Notifications when sent to 5,000 subscribers, the average CTR is a whopping 10.85% while for emails it's between 3-4%.
Push notifications has a healthy click rate of 4-6% even when subscribers base crosses 25,000.
Wednesday is the ideal day to send a push notification for higher CTR. The average is 6.21% on Wednesdays.
26% users surveyed stated that push notification help promote their website content and get subscribers on the blog.
Most prefer to send notifications on weekdays between 2 PM – 7 PM
74% believe that more than 5 notifications in a day is too high.
1% preferred notifications with images than text alone.
8% wanted relevant and personalized notifications.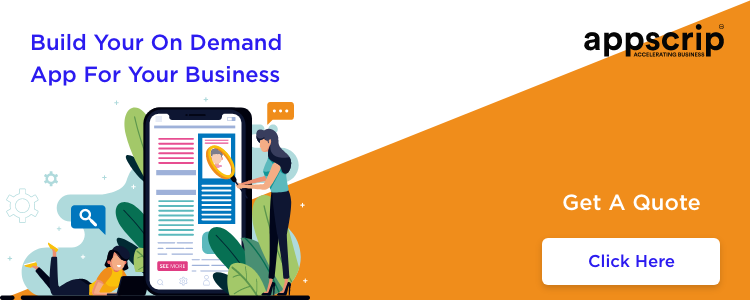 With an Engineering degree and a Diploma in Management under my belt, I worked for 16+ years in the automotive industry with various manufacturers. But my passion for writing was overwhelming, which I turned into a career. I have been writing for more than 10+ years and mostly in the IT domain. I am sure you will find the 300+ published blogs of mine in here informative, exhaustive and interesting.