Introduction
On-demand services have become an inseparable part of our lives. Services like food delivery, laundry, dry cleaning, grocery shopping, transport facilities and every other products and service that we require for our living are now just a few clicks away.
The Global success of Uber has motivated entrepreneurs in different industry verticals to replicate Uber's business model and step into the on-demand sector.
On-demand laundry & dry cleaning service sector is one of such ventures who is evolving in this industry, it has radically mixed well with the on-demand and Uber for X trends.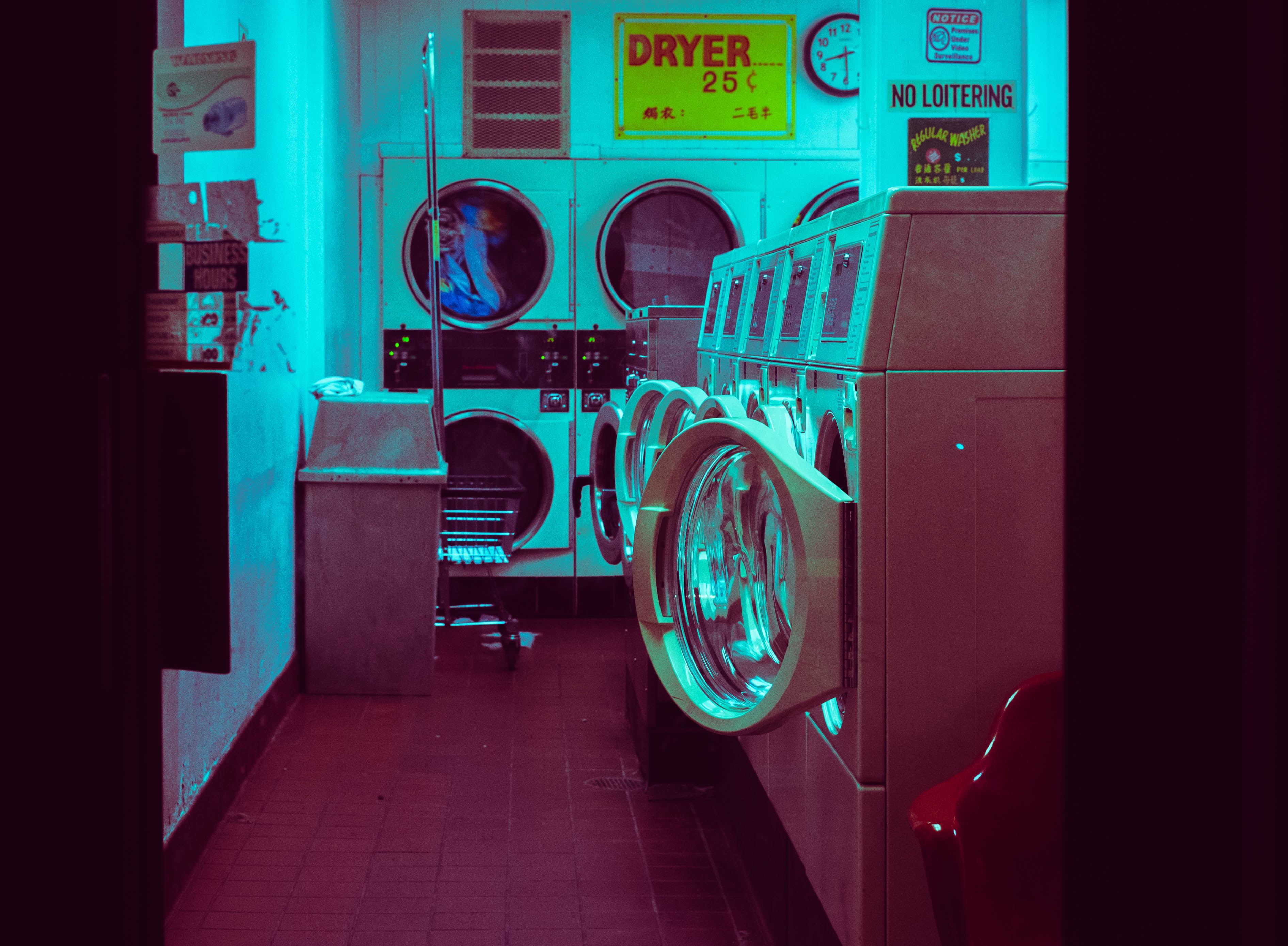 Trends in on-demand laundry sector
Trends that changed the traditional laundry industry into the on-demand sector:
Consumer Behaviour
Consumers are being attracted to businesses that provide a full cycle approach. Easy booking, doorstep pickup & delivery has made consumer adapt to the changing trends of the on-demand laundry/ dry cleaning services.
The convenience provided by the on-demand laundry/ dry cleaning services to customers has made them choose technological driven laundry service over traditional laundry service.
Crowdsource Supply 
Crowdsource is basically obtaining ideas, services or information by soliciting feedback from a large group of people. The Internet has further made this trend even better.
You don't need to hire full-time employees but as freelancers, that too for a specific time according to their availability. Resulting in reduced costs to entrepreneurs, as paying to freelancers is much cheaper than hiring a full-time employee.
Less Ownership Model
In this model, the entrepreneurs list down all the laundry and dry cleaning businesses around him/her. The entrepreneur here plays a broker, who gets customers to the listed laundries through his app.
For eg. Washio, Cleanly etc. basically provides a platform for the small laundry businesses to list themselves as the service providers on their app, helping them find customers.
Steps on how Uber For Laundry works?
The above infographic depicts the on-demand Laundry  business process in 4 steps
Booking & scheduling the service: Customer books and schedules the service by mentioning the no. of items, washing instructions as well preferred detergent.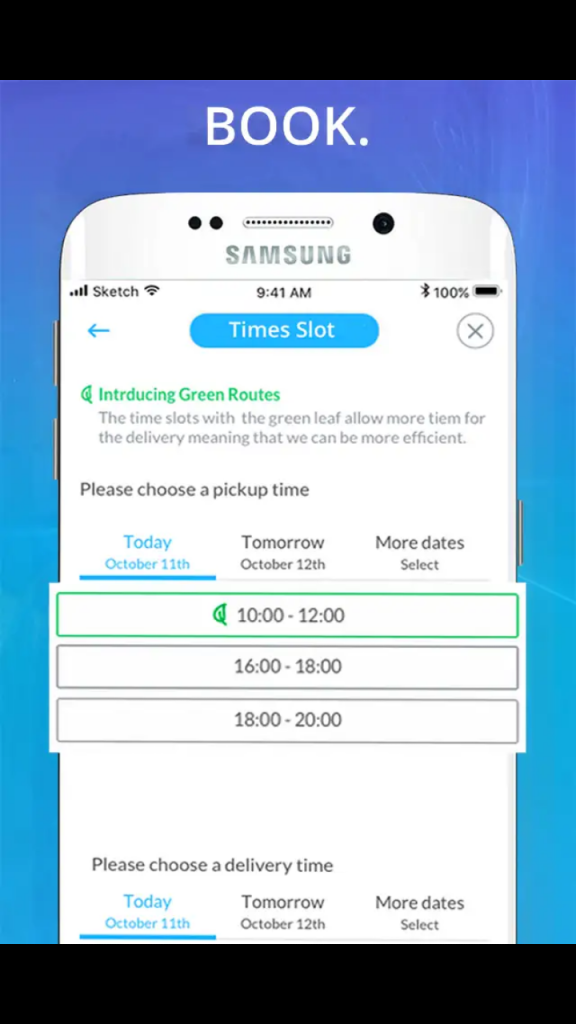 Doorstep pickup of clothes: The concerned staff picks up the clothes from mentioned address.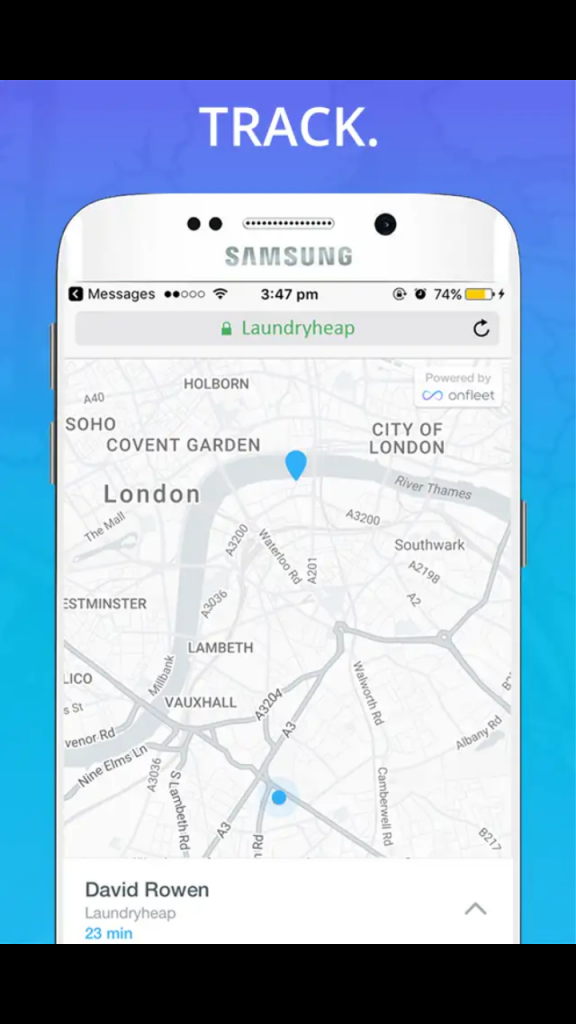 Cleaning the clothes with mentioned instructions: The cleaning department makes sure that they follow the instructions of the customer.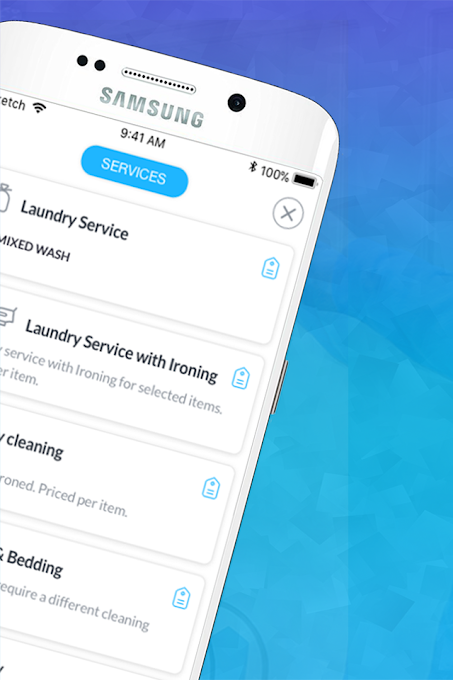 Doorstep delivery of clothes: The delivery boys then deliver the clothes to the customer's doorstep.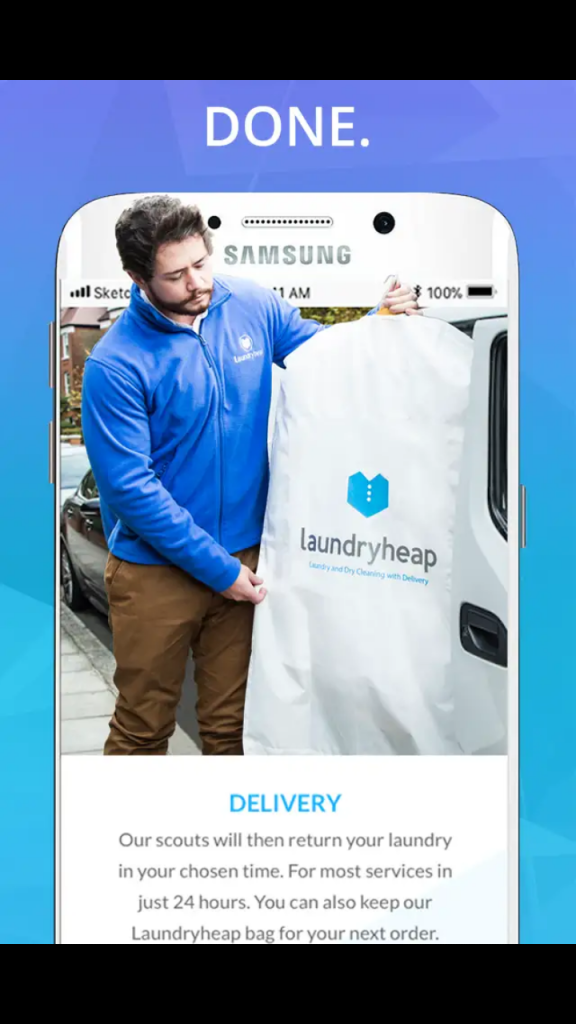 Uber for laundry: Possible business model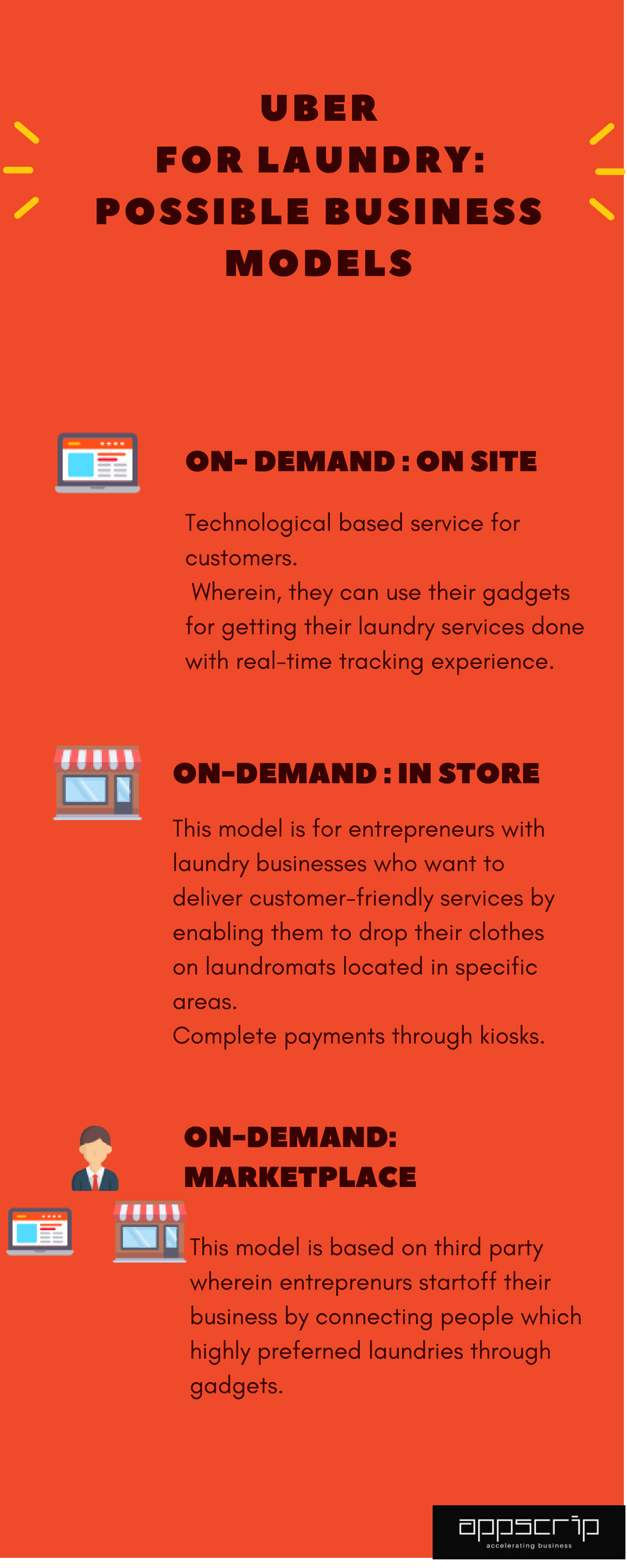 On Demand – On Site
If you own a Laundry / Dry Cleaning Service Business and have a team of specially trained staff which can help you create an awesome experience for your customers, then on demand on-site model can work best for you.
Specific technology solutions can help your customers:
Schedule a pick-up according to customer's preference.
Specify laundry preferences along with the request (if any).
Prompt notifications after the order are completed.
Easy payment gateways– Online or COD.
Delivery at the time specified by customers.
Besides all this, you get to create an incredible quality and experience for your customers with speedy turnaround and control over your vetted cleaners. All activity of your mobile workforce can be tracked in real time.
On Demand – In Store
The on-demand in-store model is best suited for entrepreneurs who want to deliver a customer friendly environment by enabling them to drop off their clothes at laundromats located at specified areas in the city. This model does not require a dedicated staff for pick up. Instead, it is handled by kiosks where users can add details of the clothes being dropped.
This model can help your customers:
Drop off their dirty clothes at a laundromat.
Add details for each cloth and know the prices.
Add specific delivery times to receive clothes.
Make transactions from the app.
Marketplace (Aggregation Model)
Another business model possible in the on-demand laundry/ dry cleaning space is the aggregated model where an app acts as a marketplace. This business model can be adopted by anyone, irrespective of owning a laundry.
Here, information is provided by multiple third parties, whereas transactions are processed by the marketplace operator.
All services are delivered and fulfilled by the participating laundry providers.
In this model, the entrepreneur can take a cut out of every transaction happening on the platform. This model gives you a huge database as all users are primarily your customers.
This model allows users to:
Choose a laundry store based on ratings and reviews.
Give a rating and review to a laundry after services have been provided.
Future and Conclusion
On-demand laundry and dry cleaning sector are booming. The increase in the use of smartphones and growing e-commerce platform are the key elements that are triggering the growth of online on-demand laundry and dry cleaning market globally.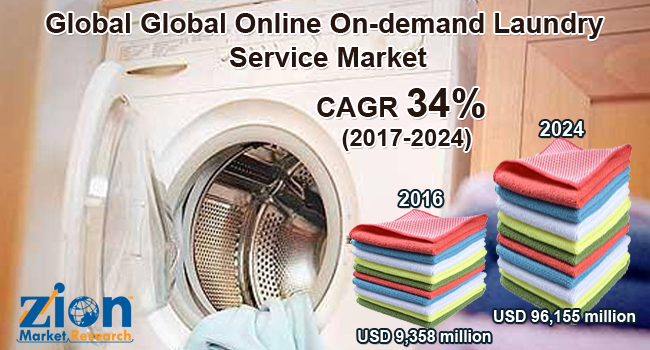 IMAGE CREDITS: Zion Market Research
"………. expected to reach approximately USD 96,155 million by 2024 and is expected to exhibit a CAGR of around 34% between 2017 and 2024. "- Zion Market Research
With busy work schedules & less time to do it, people often need easy ways to do all of their daily tasks. Laundry is one such task which has undergone a huge transformation in the recent years.
From washing clothes at home; to public coin-operated washing machines, & from going to a dry cleaner; to simply tapping a smartphone, it has become easier than ever before, for people to get their laundry done hassle free.  
The on-demand laundry industry is still in its developing stage, with not many competitors in the market. Many potential opportunities can easily be explored by entrepreneurs who are looking forward to entering this industry.
New in the Industry? Get your own customized on-demand laundry software solution!
Click Here