Over the past year and a half the content on Onlyfans has been the beackon of hope for its creators and subscribers alike. While creators have raked in the moolah, the consumers have had a safe, secure way to fulfil their fetishes and sexual desires. It provided a harmless way of sexual gratification of millions of people.
---
When Beyonce name dropped the Onlyfans app last year, it quickly rose to prominence. However last week onlyfans announced that it was further distancing itself from the business that made it an in-demand enterprise: hardcore porn. Due to this the content creators and Subscribers have been screwed – in a royal way!
It has come as a shock to everyone using the app as it puts a halt on earning sweet money for several of its creators.
In a statement released 12th August, the company said that, starting October 1, it would forbid the "posting of any content containing sexually explicit conduct" that doesn't adhere to its Acceptable Use Policy.
Why Is It Banning Explicit Content?
Onlyfans says it is making the changes because of pressure from its banking and payment provider partners. Payment processors Mastercard and Visa cut ties last year with rival Pornhub after accusations the porn site showed videos containing underage sex, rape and revenge porn. Pornhub denied claims it allows child sexual abuse material, and subsequently tightened its rules to prohibit uploads from unverified users.
Creators feel that the ban is ultimately leading to criminalization of sex workers by the banking system under the pretex of  'high risk.' Sex workers who do solo work run the risk of having their bank accounts seized no matter how diligently they follow a particular platform's Terms of Service.
Revised Policy is as below:
Do not upload, post, display, or publish Content on OnlyFans that:
Shows, promotes, advertises or refers to "sexually explicit conduct", which means:
actual or simulated sexual intercourse, including genital-genital, oral-genital, anal-genital, or oral-anal, between persons of any sex;
actual or simulated masturbation;
any exhibition of the anus or genitals of any person which is extreme or offensive;
actual or simulated material depicting bodily fluids commonly secreted during sexual conduct;
All existing Content that shows, promotes, advertises or refers to "sexually explicit conduct" (which has the meaning given to it in section 5(b) of this Policy) must be removed before December 1, 2021, or by any other date which we communicate to Users.
OnlyFans' move to ban nearly all explicit material left many worried about the fate of sex workers on the platform.
However, OnlyFans insists it is more than just a platform for sex workers. It's also used by chefs, fitness enthusiasts and musicians. But porn is by far the most popular category on the site.
Must Read –
The Great Betrayal For its Creators
Fans and creators of the app feel that they have been left in the lurch by Onlyfans. Some feel that Onlyfans exploited the creators by making it hugely popular and when they had the world's attention they tossed out the explicit content.
Creators are feeling used as they are potentially laying off countless individuals without caring about their livelihood. User never had faith in the platform's commitment to sex workers and it has been proved right.
The outcome will severely impact already marginalized creators who are denied access to traditional routes of employment. It is nothing short of catastrophic to thousands of survival sex workers, the vast majority of whom are Black, Indigenous, brown, queer, mentally ill, disabled, fat, single parents, undocumented, and unhoused,
Phenomenal Growth of Onlyfans
OnlyFans became a lucrative alternative to conventional services, such as camming, escorting, and studio porn.
What made it stand apart was how it dished out personalized porn along with the influencer culture. Huge Tech companies followed in Onlyfans footsteps. Twitter, YouTube, and other major platforms have since developed tools that allow users to monetize their unique skills.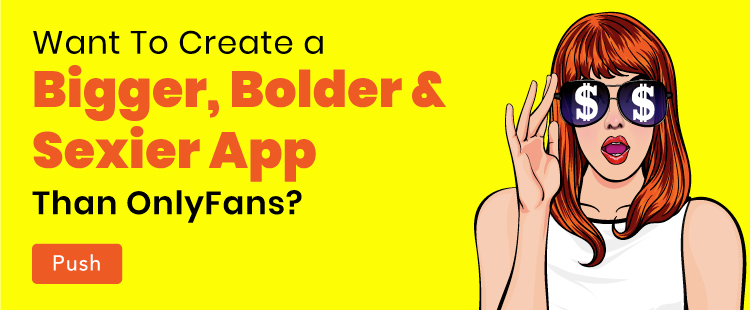 Is There Hope For OnlyFans Creators?
Yes there is. There are other platforms which are offering the same features that Onlyfans does. One of them is Fansly. Soon other platforms will come up to accomodate all those creators that want to offer sexually explicit material that OnlyFans willstop from October.
How To Plan Your Content On Explicit Apps Like OnlyFans – Make It To The Feeding Frenzy
On Onlyfans every type of content does well. You just need to reach out to your target audience through any social media site or through sharing experience and building a following through your writing and then promoting your account. The type of content that performs well on Onlyfans is mostly concerned with people who want to see your nudes or porn.
There is every category of people on Onlyfans who are doing well and have hundreds of followers. All you need is to find those people who actually pay you for seeing your content.
Identify Your Niche
Some people make money selling feet Pictures on Onlyfans and they are making over $200 a day. Therefore an account that sells feet picture is the niche. Discover your content for creating and publishing great content. Finding your niche is a difficult thing to do. Some people are interested in one idea but change the topic or niche of the content they publish.
Remember that Amazon started its business by just selling books. Later on, they started to expand as they were getting more orders. Discover your explicti content niche and be consistent. It might take you some time to get more followers but if you are consistent and putting more content you will definitely get more followers on your account.
Consistency Is The Key
This is the cornerstone. Ignoring your account for days on end might lead to user disinterest. Think for some time, what niche or topic interests you. Remember that you can sell your nudes too on Onlyfans.
Adult sites have hundreds of millions of page views but they don't have a feed system. Your followers only get your content on Feed if he/she subscribed to you. This is why you need to find ways to reach out to your targeted audience.
Be consistent on other social media platforms and you will build a following on other social media sites as well as you can grow your account. This is the power of social media if you use it the right way.
Think Bold, Think Beautiful
"Think Different"
Hundreds of creators dish out the same boring content that others are doing. Be creative. You can use ideas of others and add a twist of your own to it. You need to think differently when it comes to content marketing strategy.
If all the people are doing the same thing the same way, you should be doing it differently. This will help you to reach thousands of people and get more followers on your account.
Keep learning from your experiments:
Einstein once said that 'insanity' was 'Doing the same thing over and over again, expecting to achieve different results'
By being experimental you can learn a lot.  Yoiu never know what will work. If it doesnt then atleast you tried. You will also gain a lot fo experience and gain insights into what your audience wants. Try to record yourself or take pictures of yourself in different directions, at a different time of the day, and with different times to post content on your Onlyfans account
Opportunity For Entrepreneurs & Startups
Since Onlyfans is banning all explicit content on its platform, this is a sterling opportunity for entrepreneurs to come up with an alternative to Onlyfans. By building a better, superior version they can allow explicit content and blend it with other content ideas as well. Different payment options can be explored in order to not curtail the further growth of business.
The Onlyfans business model can be improved upon to retain the mass appeal. It all depends on your ingenuity and crativity how you can achieve this.
Watch this video where we demonstrate the features of our Onlyfans clone app software called FANZLY.
Its pre-built and business ready to be launched and can be customised as per your requirements.