The goal of education is to change the way people think so they are more open to new ways of doing things. Education has always been on the cutting edge of new technology since the beginning of time.
As a consequence, the very first edtech startups in Denmark came into existence. In order to be successful, edtech companies must choose from a wide range of business models.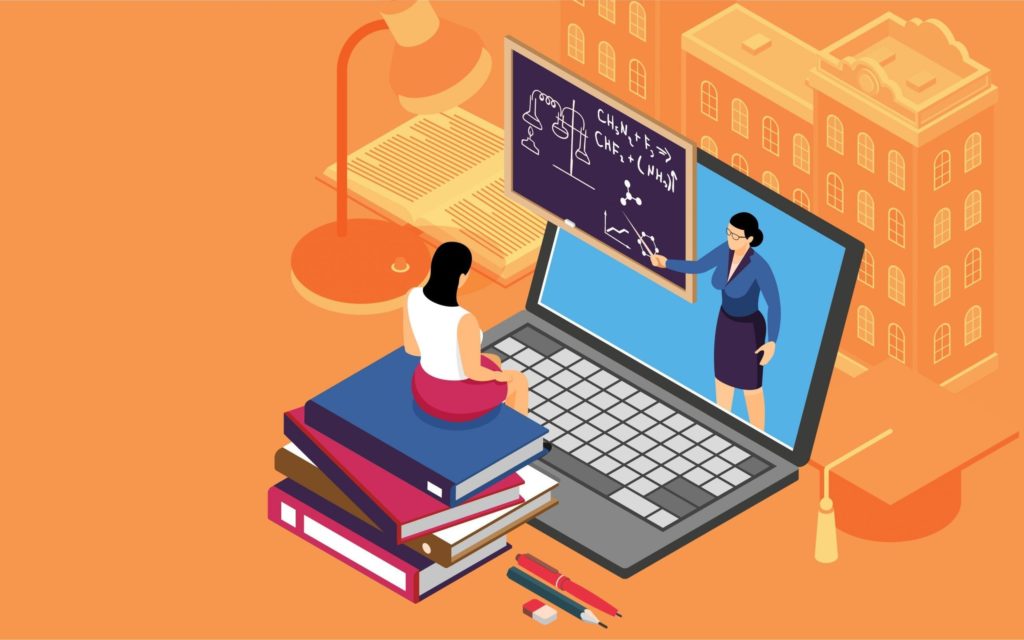 A growing number of educators are relying on the power of technology to help them devise new ways of delivering information to their students that are both practical and successful. Edtech startups are typically regarded as having the ability to make a significant impact on the market they operate in because of the nature of the industry in which they operate.
Global progress coupled with increased productivity and a decrease in brain drain is all aided by EdTech startups, who work to make education more broadly available while also improving the teaching techniques now in place to deliver information.
It is crucial for the founders of an edtech firm to have a deep familiarity with and competence in the education business from the very beginning of the company's existence. The following are examples of prominent edtech startups in Denmark that have gone on to create a name for themselves by introducing new and exciting ways to teach and learn in schools.
The Best Edtech Startups in Denmark
Famly
Famly is an early development platform for kindergartens and families that is hosted in a secure cloud environment. Family members can use it to communicate with one another and with their kids.
Parents can use the platform to keep tabs on their children's daily activities, communicate with their children's teachers, and more. A variety of options are available, including the ability to share text and photographs, schedule events, back up data, and communicate with parents. It safeguards their children's private information by encrypting it.
In 2013, it was established, and in that same year, it raised USD 25 Million in capital from Susquehanna Growth Equity, Morten Primdahl, Alexander Aghassipour, and 9 Other Investors.
Edulab
EduLab ApS is the parent firm of MatematikFessor, a learning platform similar to Zoom-K12, a pre-K through 12th-grade mathematics. There are a variety of assignments and video lessons available on the platform for students of all skill levels.
The platform caters to the individual needs of each child by providing personalized and adaptive learning. Students' progress and problem areas can be viewed in one place by teachers. Educators can provide interactive feedback using the available tools. Subscription-based service. Teachers Universe, Mattermestern.no, and a slew of other options are also available.
The company was founded in 2006 and received a $7 million investment from Lindhardt and Ringhof, VF Ventures, in Denmark.
Labster
Labster is among the edtech startups in Denmark that works with educational institutions to provide them with virtual laboratories. It does this by creating laboratory simulations that are founded on mathematical procedures and that are designed to allow open-ended investigations.
It also features gamification components such as a scoring system, a story-telling component, and a three-dimensional cosmos. Its library of simulations covers a wide range of scientific disciplines, including Biology, Microbiology, Chemistry, and Physiology, among others. A few of the company's clients are California State University, Harvard University, Gwinnett Technical College, and the Massachusetts Institute of Technology.
It was established in 2011 and has since attracted finance totaling 147 million USD from Sofina, Pirate, GGV Capital, and 15 other investors.
Lix Technologies
Students can purchase and access eTextbooks, as well as read and annotate them, through the Lix online learning platform. The platform gives users the ability to work together, search for content, as well as annotate and highlight e-books.
It has partnerships with publishers like Wiley and Macmillan, as well as Cengage Learning and others, in order to acquire distribution rights for digital books published by those publishers. Windows, Mac, and Linux users currently have access to the platform.
Founded in 2015 in Arhus, Denmark, Vaekstfonden and North Media have each contributed USD 8 million to the project's development.
CodersTrust
Students can get micro-loans and IT training from CodersTrust, which offers online courses and resources. With a focus on the growing freelance industry in developing countries, Students sign up by filling up a profile and displaying their abilities and knowledge.
It utilizes an algorithm to perform the analysis and make the course and learning route recommendations. An annual loan is given to students that are guaranteed by the financial support of their sponsors each month. It establishes contact with a mentor and suggests a path forward.
The company started off in Copenhagen in 2012, and it has already raised three million dollars in capital from investors like Vaekstfonden, Acini Capital, Jorgen Balle Olesen, and three other investors.
The Monetization Model and business model of Edtech startups in Denmark
Are edtech startups in Denmark profitable? There are a plethora of organizational structures to pick from.
Freemium Model
The freemium pricing model appears to be the primary means of generating revenue for a large number of Edtech enterprises. With this business strategy, customers can try your product out for free and then upgrade to a premium membership if they so desire at a later stage.
A freemium approach might limit the features available, or it might limit the period of time that users can access them by making them available for a fee (free trial).
Top-down Approach Model
Using a top-down approach or an institutional model is one of the most common and typical approaches to marketing to educational institutions. First, the market's size is evaluated, and then the target market's volume is determined using the predicted penetration rate as a reference.
The next step is to devise a strategy for generating the expected revenue from the market that is now being targeted. The way it works is that a school district will make a single purchase that will cover the costs of all of its educational establishments. The top-down paradigm has the advantage of needing large contracts from districts, which is a substantial advantage.
The Marketplace Model
If you don't have any original content, you can develop a marketplace like Amazon where teachers can sell their own courses. Using this type of business model, teachers have the opportunity to promote their courses to a large group of potential students while simultaneously providing the platform with a source of revenue.
Apps for edtech startups in Denmark can be developed using frameworks such as Zoom-K12, which is an innovative cloud solution for online education intended exclusively for K–12 Schools and Colleges. This makes it possible for edtech startups in Denmark to compete globally.
The material builder in this online school software makes it easy for teachers to develop interactive study materials that include URLs, photos, video content, and YouTube links, among other things.