In the Arab world, perfumes are not merely a finishing touch added to an outfit but a part of the cultured lifestyle.
Arab is the most fragrance-obsessed culture in the world. Both men and women here approach Arabic Attar Perfumes ritualistically.
They believe that fragrance attracts angels and repels evil spirits. Therefore, they, not only layer on multiple oils, or attars (such as musk, oud, rose, or jasmine) but even infuse their clothing and hair with bakhoor or oud smoke. 
Love bears the fragrance of musk: Sufi Rumi
Arabic Attar Perfume: Fragrance Of Desire
Arabic attar perfumes are exotic, luxurious, attractive, and irresistible.
They are based on aromatic notes of jasmine, amber, musk, and oud. Their wearers leave their scent wherever they go. 
Arabic attar perfumes are a blend of oils that not only give a strong and enthralling fragrance but also has the power to uplift one's spirit and refresh one's soul. 
How To Wear Arabic Perfumes
Wear it either on wrists, behind ears or behind knees. Spraying perfume on these places will make you appear with the pleasant smell for long.
Apply the scent before putting on your clothes as well as jewelry. In this way, you will be having a heartwarming smell for longer duration as well as your jewelry item will be protected from stains.
If you regularly  wear the same perfume it will blend with your body chemistry and anyone around you will not smell it. Thus mixing your scent within few days will prevent it from fade smell.
Less is more: Just like any other perfume that you apply on an everyday basis, it is very crucial for you to apply the right quantity of Arabic fragrances. If you will apply more quantity, the fragrance will be a bit overpowering, hiding your personality behind it. Moreover, it can be a bit uncomfortable for your senses as well as for people around you. If you are wearing this perfume to your office, make sure to stick to just one spray and for gatherings, two sprays are enough. Anything more than this will only make you seem like a wannabe person.
Choose according to the season: Although all the Arabic scents seem to be similar to each other, they all have a certain variations to them. This variation is according to the changing fragrance trends and the ongoing season. If you want to smell amazing in every season with these classic fragrances, you need to get one to match the need of the season. For the summer season, go for the gentle notes having floral accords, for the monsoon season you can try aromatic refreshing herbs, for winter season try out the woody and spice mixes. Top brands around the world are now offering a wide range of fragrances in this category.
5 M
ost Exquisite Attars In The World
1. Najm Gold Attar by Al Haramain
 Al Haramain is among the par excellence Middle Eastern companies based in the United Arab Emirates, producing attars, and concentrated oils since 1970. Najm Gold attar by Al Haramain is one of the best attars in the world.
 This Arabic attar perfume brings freshness and lights up one's thoughts. It can be worn for evening occasions.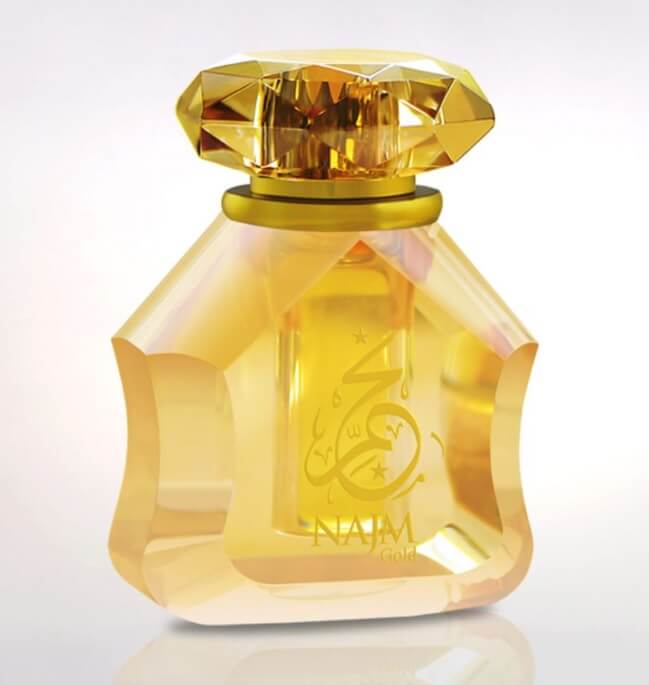 Fragrance notes consist of Bergamot, Coconut, Vanilla, Sandalwood, and Musk. 
 2.
Oud Perfumes by Arabian Oud
 Arabian Oud is a prominent and trusted name with over 30 years of expertise in the production of authentic oud scents.
Oud perfume is one of the most expensive fragrances in the world that gives a strong, musky, and woody scent. It is often denoted as the liquid gold of the Gulf. 
 Oud oil is extracted from the fungus-infected heartwood of a rare tree found only in Southeast Asia, India, and Bangladesh.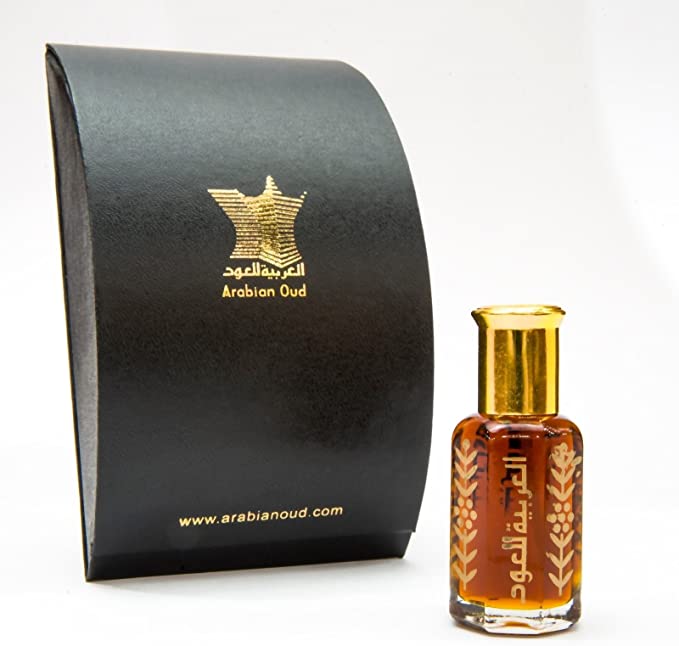 This unique Arabic attar perfume can calm one's body and remove any destructive and negative energies. It's best for daily usage.
 3.
Rania perfume for Women by Rasai
Rasai is a well-known perfume manufacturing company based in Dubai. Over the years it has created many quality fragrances that are loved worldwide. 
Rania by Rasai is a floral, fruity, and woody concentrated oriental bouquet that reflects real elegance and luxury.
It gives the scent of luscious jasmine dipped in honey. It is very alluring and attractive and its luxury packaging adds to its charm.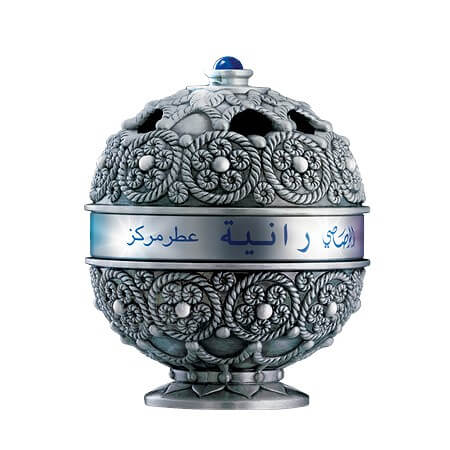 Fragrance notes consist of rose, jasmine, ylang-ylang, amber, and musk.
 4.
Kayaani by Ajmal
Ajmal is the best representative of a high-quality blended Middle Eastern fragrances.
It is a young, dynamic company dedicated to giving the world a bouquet of the finest contemporary fragrances with mesmerizing scents.  Kayaani is one of the most loved Arabic attar perfume by Ajmal's.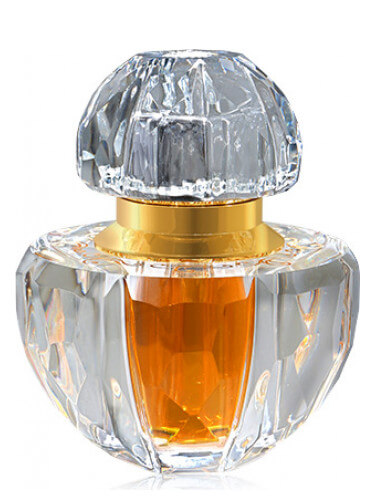 It is an exotic blend of oud, fruits, spices, roses, and amber. The fragrance is strong and animalic.
ALSO READ: Arabian Dates Online | The Holy Fruit Of The Middle East
 5.
Dehen El Oud Mubarak Attar by Swiss Arabian
Swiss Arabian is the result of an alliance between an Arab pioneer and a European perfumery giant Swiss perfumery.
Dehen El Oud Mubarak attar is a warm, woody bouquet that is worn on special occasions like parties, anniversary, social gatherings or festivals.
The scent of this Arabic attar perfume brings joy, energy, happiness, and a feeling of purity.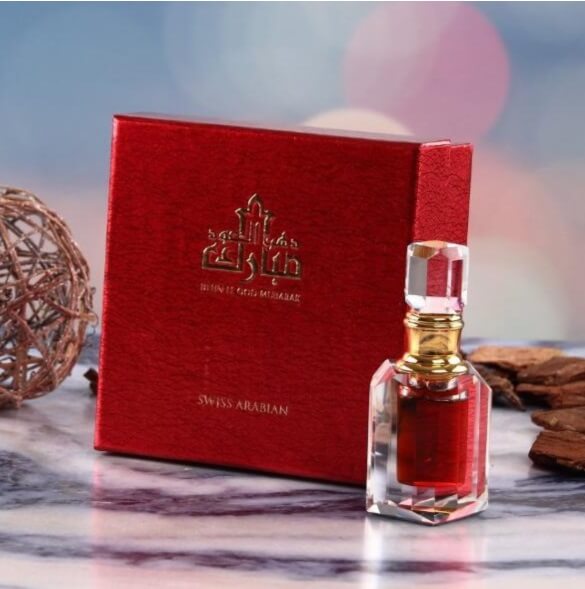 This fragrance is for the bold, energetic personality. It is a mixture of rich extracts of agarwood from Cambodia and Indonesia. 
 The Middle East is the fastest-growing market in the world right now when it comes to fine fragrances: Xavier Renard
Watch: The Ancient Art Of Arab Perfumery
The fragrance that you wear says a lot about your personality. Just like your fashion choices, it gives people a sneak peek into your likes, dislikes, and personality traits. 
Arabs often denote fragrances as a true window to one's soul. 
P.S: Be extra careful while choosing your signature fragrance.
---