One thing both straight and LGBTQA+ folks can agree on: Dating is a struggle, no matter what method one chooses!
You could courageously strike up a conversation with a stranger at the neighborhood bar or you could ask a friend to set you up with one of their friends—but if you're like most people, you probably turn to the dating apps. That's particularly true if you're a member of the LGBTQ+ community, who, according to a Pew Research Center Survey, are twice as likely as straight adults to have used a dating site or app.
As a result, many mainstream dating apps have taken steps to become more inclusive, and, even better, new LGBTQ+ dating apps are constantly turning up. So to help you meet your match, we've rounded up some of the best LGBTQ+ dating apps you can download right now. Some cater to certain segments of the LGBTQ+ acronym, like Grindr (which primarily targets men) or Lex (which is basically for anyone but straight and/or cisgender men), while others are for the queer community as a whole. Some are great choices if you're looking for a long-term relationship, and others are ideal for something a little less serious.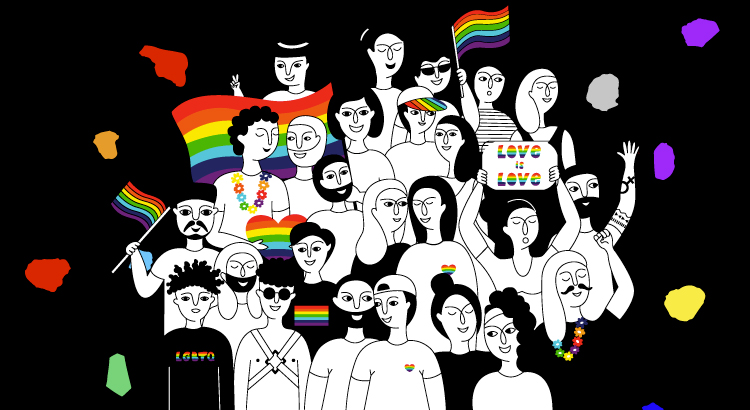 Best Apps
For
L
G
B
T
Q
Youth (Men)
Growlr | The Bear Social Network
This app is social networking and dating app that aims to form friendships and relationships within the gay community. This app opens the door to hookups and sociability. Founded in the year 2010, the owners, Coley Cummiskey and Frank Rollings managed to make the app work through word of mouth, and today it has become one of the most active gay dating apps.

Growlr gives its user, a space to share the latest updates from their lives, in the form of blog posts.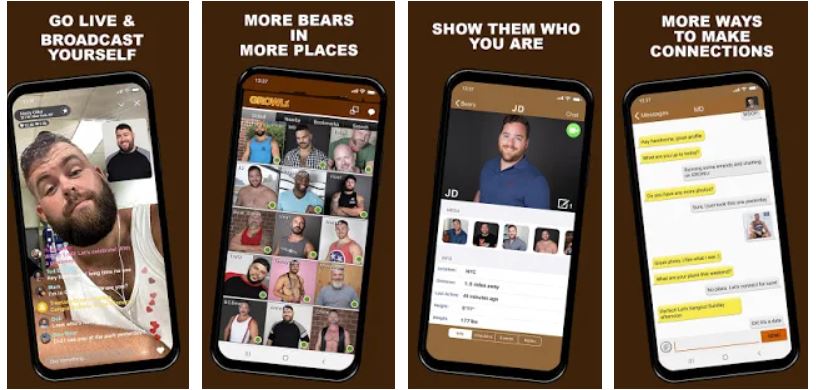 SCRUFF | For Dating, Travelling & Social Networking
SCRUFF is an international social application for men seeking men. As of 2019, the app has approximately 15+ million members worldwide with SCRUFF downloads taking place throughout 180 countries and six continents. The app has been translated into 10 languages including Spanish, Portuguese, German, French, Chinese, and Arabic. This LGBTQ app has several unique features which make it the first of its kind!
The travel-focused "Venture" service allows users to browse popular travel destinations around the world, meet up with other users, RSVP to local events, and search for accommodations. The venture also includes a chat function that connects users to local "ambassadors" who can provide suggestions about where to go and what to do in more than 500 destinations.
The "Woof" option enables members to express interest by "woofing" at another member as an alternate choice to directly messaging them.
The "Stealth Mode" feature uses GPS obfuscation to hide a user's location if a member chooses that option for their privacy or protection.
BONUS Features:
"Match" allows users to use a photo swipe for members specifically seeking relationships.
"Insights" allows users to see statistics based on certain users' responsiveness towards other communities within the app.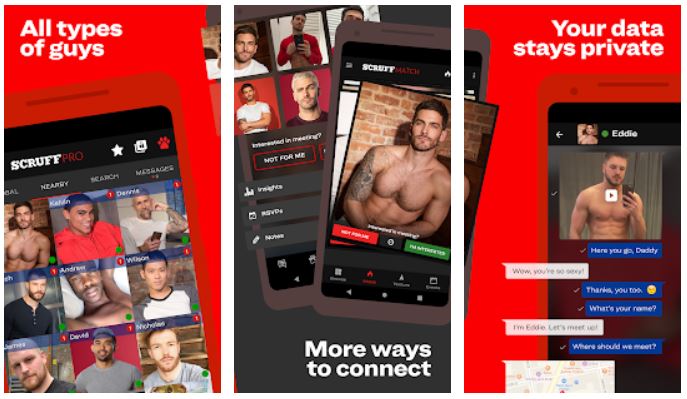 Also Read: Plot Twist. The Man Of Her Dreams Is A Woman | Her Dating App
Best Apps
For
L
G
B
T
Q
Youth (Women)
Scissr | Connects Cultural Interests & Relationship Needs
Scissr is designed to create a community for lesbians, bisexuals, and non-binary people desiring to increase their connections with other amazing queer individuals. This is a great platform for people who believe in romance, friendship, conversation, and even networking.
The Facebook sign-in process is 100% safe and private.  This app promises to keep out men, trolls, and fake user profiles, thus vowing to give a protected space to ladies to discover love, companionships, and manufacture network.
Fem | There Is "Room" For Love
Fem has revolutionized the world of online dating by showing videos in member profiles and not just photos to potential daters. The makers have created something interestingly helpful called "rooms" which enables users to peruse an assortment to visit rooms to meet individuals, send selfies, or simply have a late-night discussion.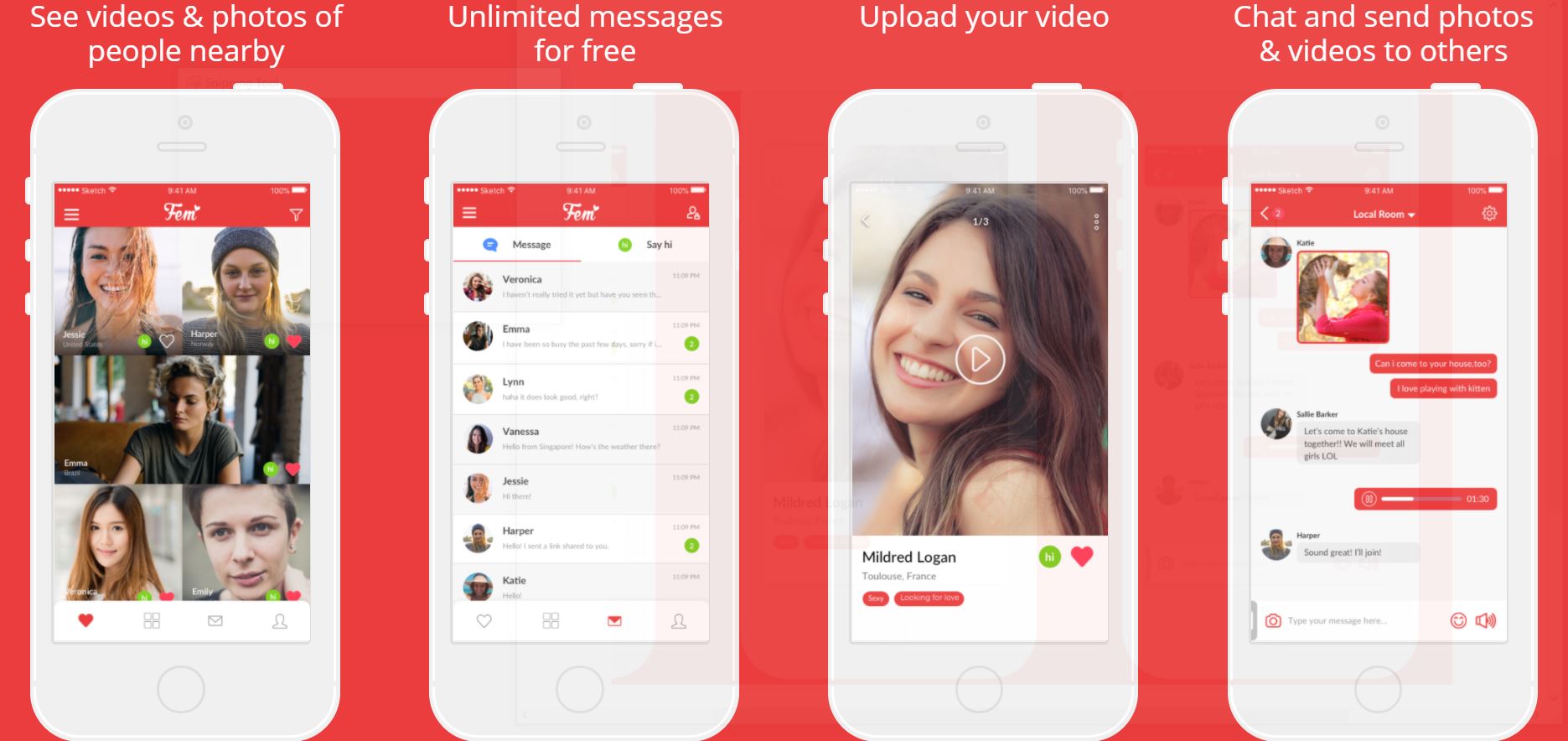 Also Read: Blind Date App | Digital Twists To Traditional Dating!
These LGBTQ+ dating app options all serve different needs. So if one doesn't work, in the words of the immortal Aaliyah, dust yourself off and try again.