Single and ready to mingle but not dating as much as you would like? Welcome to the finicky world of the Australian Dating Apps Scene.
---
Australians Play Coy When it Comes to Picking a Partner
There is very much a pack mentality in Australia. You will see groups of guys and girls, and never the two shall meet.
There is a general lack of self-confidence and chivalry.
In most cases Australians are not encouraged to take on gentlemanly traits. They are ridiculed for acting in a s gentlemanly fashion.
Women are known to sit back and let men do all the sweating.
eHarmony's Love Research on the Australian Dating Scene
Reveals that Australians are incredibly picky when it comes to dating.
A whooping one-in-five single Aussies make their mind up about a potential partner in the first five minutes.

95% admitted to having a dating checklist that they measure potential partners against.

1/3rd of singles said the only date their "type".

If you're really looking for a relationship, a hard-and-fast checklist narrows your opportunities.

Nearly half – 44% of men refuse to date anyone overweight.

31% of women won't date someone short.

92% of men said they wouldn't date a woman who was older than them.

Some men said they'd strike a potential partner for the wrong hair (16%) or wrong eye colour (17%).

1/3rd of millennial singles said that if their date didn't match their criteria in the first hour, they'd pretend to go to the bathroom and do a runner.
People's dating checklists are holding them back from finding the relationship they deserve.
Singles are potentially passing on someone who might not generally tick all their boxes. They don't understand that given time, its a possibility to feel chemistry and share deep compatibility with.
It sounds like the Aussie dating scene needs a bit of a wake-up call.
Whats going wrong? | Current Love Scene
Dating apps have added layers of complexity to the way people want to find love.
The following scenario sums up a typical activity of people on dating apps.
Download with enthusiasm.

Swipe.

Match. (Yeh!)

Chat. (more Yeh!)

Wait an eternity for someone to suggest a meeting (less Yeh)

Chat fizzles.

Delete app.
If a person is on multiple apps it gets too overwhelming.There is so much choice but you are not giving your attention to the one thing well, so you end up frustrated.
Online dating fatigue sets in particularly among people older than 30.
If you're doing the same thing repeatedly and feeling discouraged, you have to reassess that.
Rejection can hurt. It can have a long-term psychological effect. You have to have some robustness to handle that.
Quite often it's not about you, it's just you haven't ticked a certain box for the other person.
To make your search for Love/Hookup easier we bring you the low down on 4 of the apps. Try them out. Happy Hunting!
Australian Dating Apps | Land Your Coveted Date!
Has a mix of approximately 47% females and 53% males.

eHarmony has a good reputation in Australia. The advantage of paying is that you weed out those who are only after a fling.

It is for serious contenders, looking for a relationship.

Looking for "the one"? You might just find your dream date here.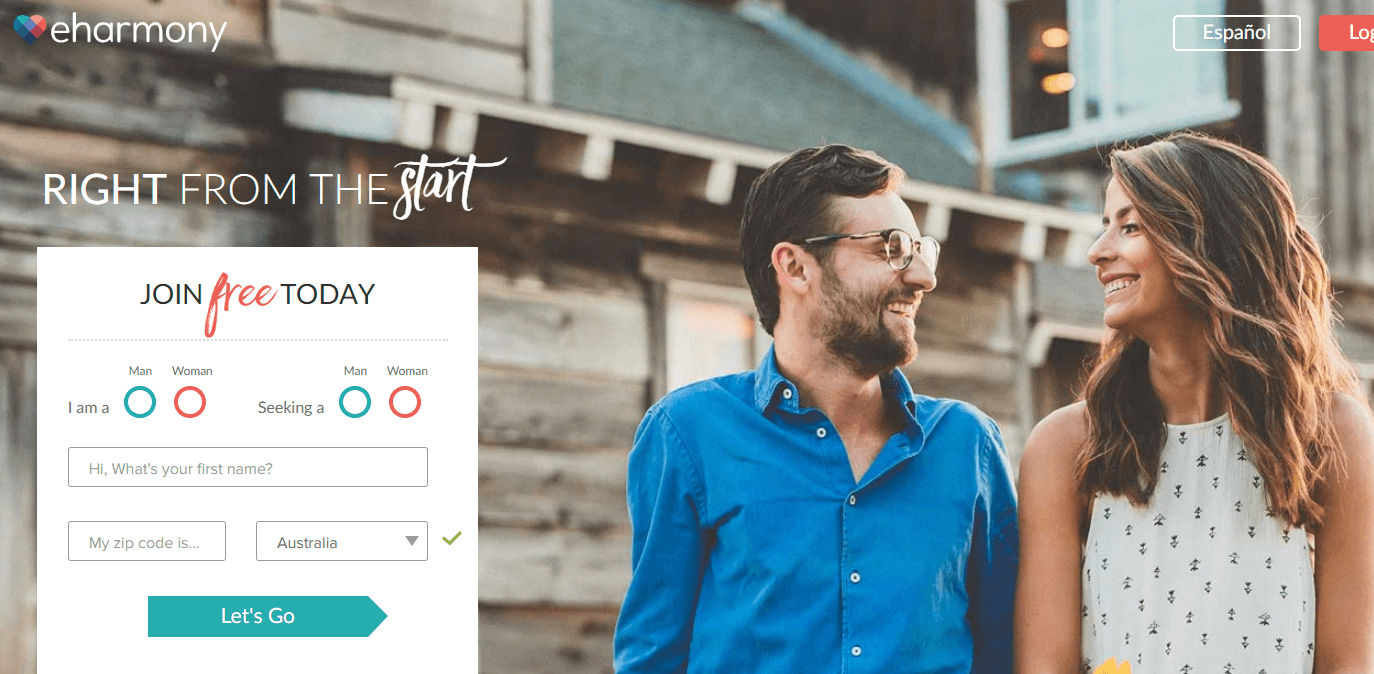 Free version: Sign up, Make a free profile, Review your matches.
Cost for 3 months: $179.85 at $59.95/month
Cost for 6 months: $275.70 at  $45.95/month
Pros: Easy to use, profiles are packed with information, free relationship advice, features add-ons that are not available on other dating sites, safe and secure matching
Cons: Only paid members can view photos of matches.
You will love this app if: You are new to online dating or you are looking for a serious relationship/marriage.
Worldwide Tinder has over 26 million matches per day

Estimated 3-5 million people using the dating app in Australia.

Is popular among the younger generation.
Free version: Yes
Cost for 3 months: $21.24-$43.47 (Tinder Plus) and $30-$65.97 (Tinder Gold)
Pros: Swipe right/left matching system is simple and fun
Cons: Reputation as a casual hook-up app.
You will love this app if: You want a simple, fun app for a good time or casual dating. Mention if you are looking for a serious relationship so you are matched accordingly.
RSVP is a well know destination where love can blossom.

In Australia, 53% of people know at least one couple who found love online.

35% of them have already used at least one online dating app.

Most suitable for the 25-35 year old demographic.

Quite a popular choice with over 2 million members.
Free version: Yes
Cost for 3 months: $42 (Standout Membership), $60 (Premium Membership)
Pros: Easy to use. Good balance of browsing profiles. Large membership base
Cons: Fewer nearby members the farther you are from a city, you need to pay to initiate conversations.
You will love this app if: You are looking for a serious relationship/just a good time.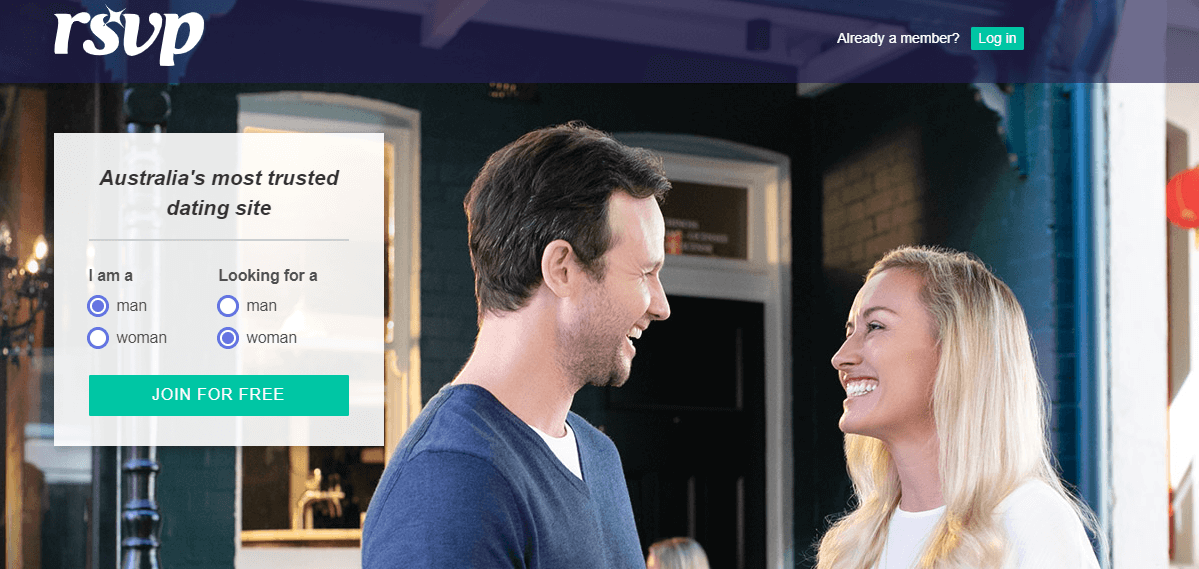 Hinge aims to be "younger and cooler" than sites such as RSVP but "less superficial" than Tinder. Good response for the australian dating app scene.

This is where the cool kids hang out.

Over 5 million users worldwide.

Users are mostly within the age range of 24-32.

Member activity is high and active.

Cost for 3 months: $14.6 (1 month), $60 (Premium Membership) 31 AUS $  – 3 months; 44 AUS $ – 6months
Free Version: Yes
Pros: Beautiful interface. Requires you to answer three random questions, such as your ideal Sunday. This is a a popular feature.
Cons: Smaller app. Doesn't have the volume of Bumble or Tinder and, as we all know, online dating is a numbers game.
We hope you're now feeling a little more prepared to enter the world of Australian dating apps. Go and get 'em!
Also Checkout | Build a 'Dating' App, Not a 'Match' Machine | Sweet Ideas to Beat Tinder
---