Want to create a delivery software for your Homeopathic Medicine Online? What are the advantages of homeopathic medicine delivery software? What are the unique app features that can be added to it? A right software script might answer all your questions.
Homeopathy is a type of alternative medication practice, developed in the late 1700s. Based on homeopathic understanding, a substance that is capable of causing an illness is also capable of curing it. The source of the homeopathy products market includes minerals, animals, and plants.
Plant Homeopathic Medicines
Nearly 70% of homeopathic medicines are derived from plants. These are prepared from any part of the plant like fruit, seed, stem, bark, flower, leaf, stigma, or root.
The World Health Organization (WHO) estimates that 80% of people world –wide rely on herbal medicines for the common health care needs.
Homeopathy medicine is also called green medicine as basic sources of medicine and the method of preparation for treatments is eco-friendly, unlike other drug systems.
Homeopathy has been the go-to alternative medicine for patients all around the globe. It is well known for its quick remedies, natural methodology, and its long-term benefits.
This year due to the unfortunate COVID-19 pandemic, homeopathic medicine services also had problems:
With social distancing norms, retailers found it difficult to transport medicines. 

The growing demand for medicines made it challenging for retailers to meet the increasing requirements demographically.

The growth of other online medicine delivery apps and its comfort buying from home has affected its sales.

Many homeopathic medical businesses and enterprises are now planning to go online, i.e., focusing on developing Homeopathic medicine online delivery. 
The customers nowadays prefer to buy medicines online because they get lucrative discount offers, quick home deliveries, no waiting time, etc. 

Business Potential In Homeopathic Medicine Online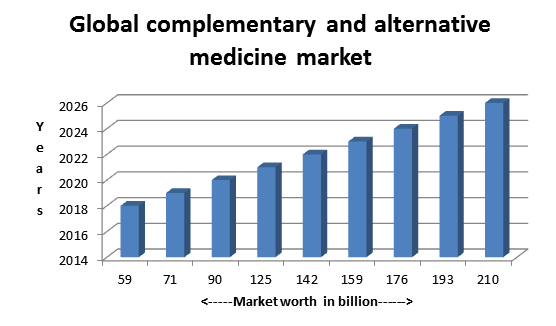 According to the report, the global homeopathy products market is expected to generate revenue of around USD 15.98 billion by the end of 2024.
Homeopathy for chronic diseases has proven to be effective and its increase in usage will add to the growth of the market. 
Potential in North America 
North America is the second most lucrative market for homeopathy products, due to the region's developed healthcare industry, utilization of well-developed products and technologies.
Growth in the Asia Pacific region
The Asia Pacific region, one of the largest markets for homeopathic medicine, is expected to show increased growth this year due to the increased patient pool.
The rising online demand for homeopathic products and internal competition between homeopathy product manufacturers are helping the growth of the homeopathy products market.
Advantages of Homeopathic Medicine Online App 
For Customers 

Easy Ordering
Customers can order medicines from their homes. 

Timely Notifications
Updates and info on medical needs through notifications. 
Exclusive Offers
The app provides discount offers, coupons, and promo codes. 

Wide-range of prescription drugs
Access the massive range of details on prescription drugs and medicines.
For Homeopathic Pharmacies

Marketing Campaigns
Pharmacies can execute different kinds of schemes and marketing campaigns through the app.

Retargeting
Retarget loyal customers.

Manage Inventory
Manage inventory digitally with helpful reminders on expiry dates.

Advanced Search
Advanced search for medicines and look for alternatives. 

Geotargeting
The stores can attract new audiences through geotargeting.
Business Model Of Homeopathic Medicine Online
How Does It work
The business model of Homeopathic medicine delivery is divided into two major categories. 

First Model- Customers and Homeopathic Medicine Online Store
The customer submits prescriptions for the medicines. 
Online retailers check for availability of the order received. 
Online retailers ship the product once the consumers make the payment. 
Second Model- Homeopathic Medicine Online Store and Distributors
As pharmacies don't stock the medicines themselves they partner with local pharmacies. 

The online medication stores check the availability of the required medicines with the pharmacy closest to the shipping address of the customers. 

Once the customer makes a payment, the online store instructs the delivery partner to deliver the medication at the customer's address physically.

The pharmacies and delivery agents share the revenue based on the agreed terms and conditions. 
The Core Features Of A Homeopathic Medicine Online App
Pharmacy Panel 
Seamless Interface 
A user-friendly interface to manage and create future orders.

e-Prescriptions 
The homeopathic medicine online app provides the ease of reviewing the prescriptions uploaded by the customers.

Receive Payments 
Stores can receive payments directly within the app and track their details. 

Detailed Analytics
Pharmacists can track their business performance over time using in-built analytics. 

Interactive Push Notifications
Pharmacy stores can interact and engage with customers through attractive notifications. 

Manage Store Details
Seamlessly add/ modify/ delete store details to keep customers updated. 
Customer Panel

Add Prescription
Customers can easily add prescriptions as advised by their doctors to the app. 

Advanced Search For Medicines
With a wide range of stores available, customers can search for medicines and avail vital details. 

Quick Ordering
Users can add the required medicines to the cart and complete the order.

In-app Payments
In-app payments with multiple payment gateways can help customers pay for their medicines in an instant. 

Avail Offers And Discounts
Users can have the best offers and discounts for their medicines. You can even target a specific set of audience and provide offers.
Admin Panel
In-depth Dashboard
Admin verifies and views all the requests made by customers and store owners.

Real-Time Analytics
Real-time analytics help admins plan marketing and outreach. 

Tracking System
Customers and admin can track the orders placed by customers at various stores on a real-time basis. 

GPS Enabled delivery instructions
Find the best delivery routes using GPS enabled navigation systems to ensure the right-time delivery. 

Track Earnings
Admins can evaluate daily, weekly, and monthly earnings.
Checklist For Selecting The Right App Development Company For Your Homeopathic Medicine Online App
Choosing the right development company with an efficient software script that bundles in all requirements of payments, seamless UI, and support can become a daunting task. 
Here is a small checklist of a must-haves for a homeopathic medicine online software script:

The marketplace solution should be 100% customizable. 

Service providers should assure PCI compliance for no legal issues. 

The script should be robust and scalable to thousands of users 

The script must be extremely secure with SSL-powered APIs, Keychain, JWT, reverse proxy setup, etc. 

Integrated with promo, referrals & marketing plan features. 
Now you are ready to start your entrepreneurial venture in Homeopathic medicine online. Serve better, serve more.