The reseller business is thriving, thanks to the rising customized requirements of clients. IT resellers are no exception. There are a lot of opportunities in the market to succeed and become an IT reseller.
They also have one of the most promising and lucrative job opportunities. However one needs to possess sound knowledge regarding the same.
What is IT Reseller?
IT reseller can be termed as an intermediate entity in the overall distribution channel. They are involved in the purchasing of software, hardware or any other services from a manufacturer or any other entity, including wholesaler and distributor. They then sell these purchased goods and services to the consumer.
Resellers include both retailers, who simply buy and sell products, and value added resellers (VARs), who take an existing product, put some add-on and resell it as a new product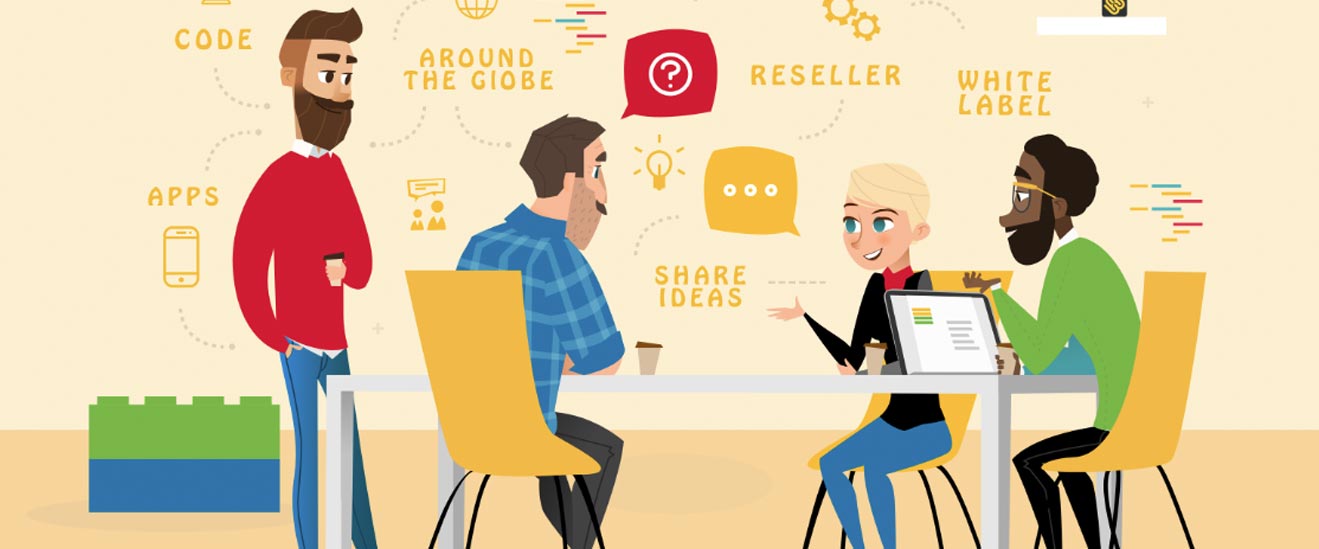 There are a few important factors that one needs to keep in mind before venturing into IT-Reselling.
Find Your Niche | Become An IT Reseller
It is very important that you understand your customers' needs first. Your IT solutions have to be as attractive as possible. The products and services should not only be highly efficient and cost-effective but be able to compete with future IT solutions.
Do your research and carefully select the market you want to target. The key here is picking an area that is expected to grow exponentially over the next few years.
There are tons of different types of products you can focus your business on — hardware, software, consumer products, business products. Narrow down your focus beyond the massive IT category.
Locate Manufacturers or Providers
Once you determine the types of products you want to sell, you need to look at the manufacturers or providers who create those products. Determine whether you want to stick with one brand or diversify with multiple ones.
Look at the pros and cons of both models.
Contact Wholesalers or Distributors
Locate wholesalers or distributors that work with those manufacturers or providers and apply as a reseller. Get in touch with the company directly to inquire about what it takes to become a reseller and set up an account.
As an IT reseller, you are not and should not be on your own when it comes to making important decisions that could potentially drive business growth.
There must be a feeling of genuine support in the form of training, sales materials, great account management, etc. from any brand you represent.
Work with your distributors and vendors to maximize the opportunities in your respective market and ensure your business is as successful as it can be.
Consider a Storefront/Website
You can rent a storefront and sell computers, parts and accessories from several manufacturers, or just specialize in products from one or two companies.
You'll also need a website which can serve as an ecommerce portal where people can actually place orders. It will also serve as a tool to promote your products and added services.
Use high quality photos of sale items on the website with short, concise descriptions of each product.
Stay Updated
The best thing about technology is the fact that it is never constant, so it is important that you stay upgraded. Make yourself aware of all the interesting things happening around because it is important to sell the same to clients.
Gathering information should be a part of your daily deal. This will send out the right impression that you are the go-to expert as a reliable IT reseller.
The IT market is one of the fastest-growing industries in the world which is why it is crucial that your organisation stands out as a world-class IT reseller business. This takes careful planning, in-depth knowledge and the best people.
Also Read | Appscrip featured among top mobile app developers in Georgia – GoodFirms
---