I am here to help you find the ideal Netflix & Chill buddy.
The world really took a 360-degree spin post-pandemic. The outbreak prompted the government to impose stay-at-home orders, shut down crowded social spots, cancel popular events, close bars and nightclubs, and the list goes on! Real-life dating opportunities became practically non-existent.
But guess who came to the rescue? Yes, once again, it is the online dating/sex apps and sites that arose to fill the void.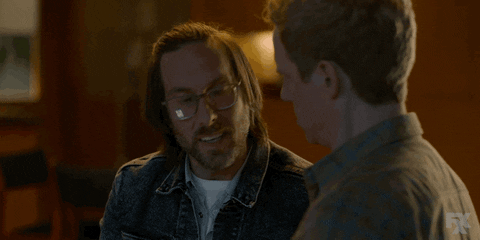 Now, anyone who's ever downloaded a dating app knows that not all apps are created equal. Some are more forward, while others are straight-up, hands-down sex apps. If you're looking for some no-strings-attached fun, this article might be just what you need.
If your wish list comprises low-stakes, local flings in your hometown, a threesome experience, discreet affairs, one-night stands, or a quest for a kink-positive, BDSM-style hookup- here are the 5 best no string attached dating apps to peruse now.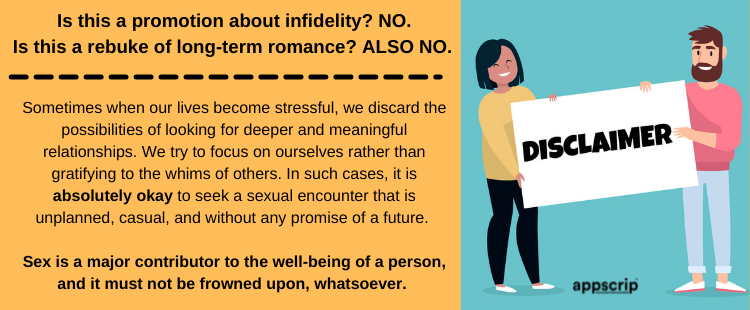 1. Thursday | The App Only Works On Thursdays…DUH
Warning: The 24-hour expiry time doesn't mean users can't play outside the rules
After spending 13 months staring at screens, "lockdown has made dating stale", the makers say, listing the reasons for launching their new dating app. Thursday app claims to bring the thrill back (hopefully) by only making it available for one day a week.
There were more than 100,000 singles who pre-registered two weeks before the app's launch, across London and New York. The extent to which Thursday is seducing the capital's millennials even after being inactive 85.7 percent of the time, really shows they're ripping up the dating rules to make modern matchmaking more exciting.
Thursday's Instagram (private, only for its members) is a mosaic of post-it-note-style "ask for needs not nudes" slogans, lockdown dating memes, and talking points such as whether to split the bill on a first date. The app jokes that its USP is they "couldn't afford server costs for the other six days of the week". But in reality, the app contains an element of psychological trickery: it's human nature to want what you can't have. In other words, the app is a software embodiment of 'playing hard to get.'
2. AdultFriendFinder | A Borderline-Porn Hookup Site That's Stuck In The Past
Warning: AdultFriendFinder is not for making platonic friends
If online dating is so popular and successful, can we expect a few legit sites where you can make adult friends in your area with similar interests? Well, AdultFriendFinder sounds like the right ballpark. This app promotes friends with benefits with zero crumb of subtlety!
Made quite obvious by the words blatantly plastered across the main page. This no-string-attached dating app/site is one of the most well-known platforms for finding quick sexual encounters, regular hookups, and literally anything that is even remotely related to sex. And what makes it a heaven for anyone looking for a good time with no filter? The unrestrained feed of matches, the clutter of explicit photos, and provoking calls-to-action offering all types of sex.
To hell with someone who isn't dead clicking on a "There are hot singles in your area" ad.
3. Whiplr | A Hub For The BDSM, Fetish & Kink Community
Warning: You might want to take a deep breath before joining an open, diverse, and kinkier world
The app embraces the diversity of the community. One and all are welcome on this platform: newbies, experienced, straight, gay, bisexual, transgender, doms, subs, cuck-holders, masters, slaves. From people who live this lifestyle 24/7 to someone who is just curious!
This no-string-attached dating app has been the proud sponsor of the biggest worldwide fetish events for the last 5 years. It stands with the community in its aim to become respected everywhere. Whiplr also received a lot of recognition from media outlets.

4. 3Fun | Designed For Singles & Couples Seeking Threesomes
Warning: If you plan on turning into a possessive jerk in between, you better stay off this app
This polyamorous dating app reported a surge in online activity in the U.S. during the spring and summer of 2020. Americans didn't let the pandemic stop them from connecting with new people and getting their flirt on. With 3Fun as a wingman, polyamorous singles and couples were able to pick up dates without setting foot in a crowded bar.
Founded in 2016, the app was on a mission to introduce open-minded singles and couples to the hookup scene and had appealed to people of all ages, orientations, and backgrounds. 3Fun continues to help users share their desires and explore alternative sexual preferences.

The first app in the history to have adopted a synchronization chat feature: where the couples' chat history will be updated synchronously with one account, so they need not waste their time on chatting with the same users on separate accounts.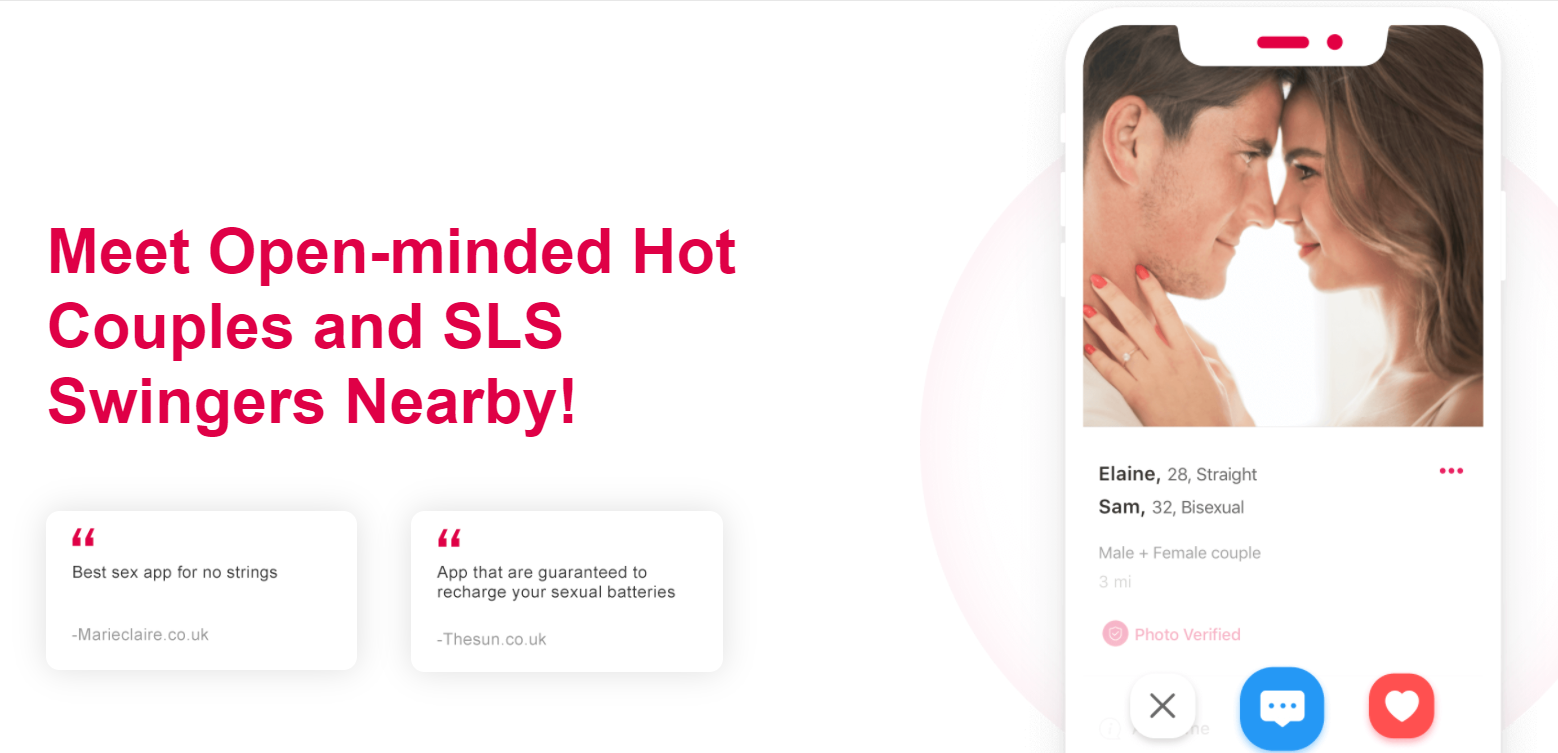 ALSO READ: Adult Oriented Apps – Adventure, Sizzle & A Bit of Naughtiness
5. HUD | Swipe-Free, Commitment-Free
Warning: App doesn't welcome a person who hoards wealth and prefers spending little or no money
Assuming you got the gist, so let me dive straight into the quality of singles on this casual-dating app. Well, it is way higher than on similar sites, thanks to the lack of a fully functioning free tier of membership. Spam accounts and trolls may exist, but they usually would never prefer to pay for a membership, so automatically, they won't be able to message anyone.
Long story short, the HUD app is great for:
Anyone seeking a higher quality option hookup app
Singles that like to see all their matches together and not swipe endlessly
Anyone wanting a break from old-school hookup apps like Tinder or Plenty of Fish
Those who are willing to pay a bit more for better, more useful features
(Oh! this one might hurt) Anyone below the age of 35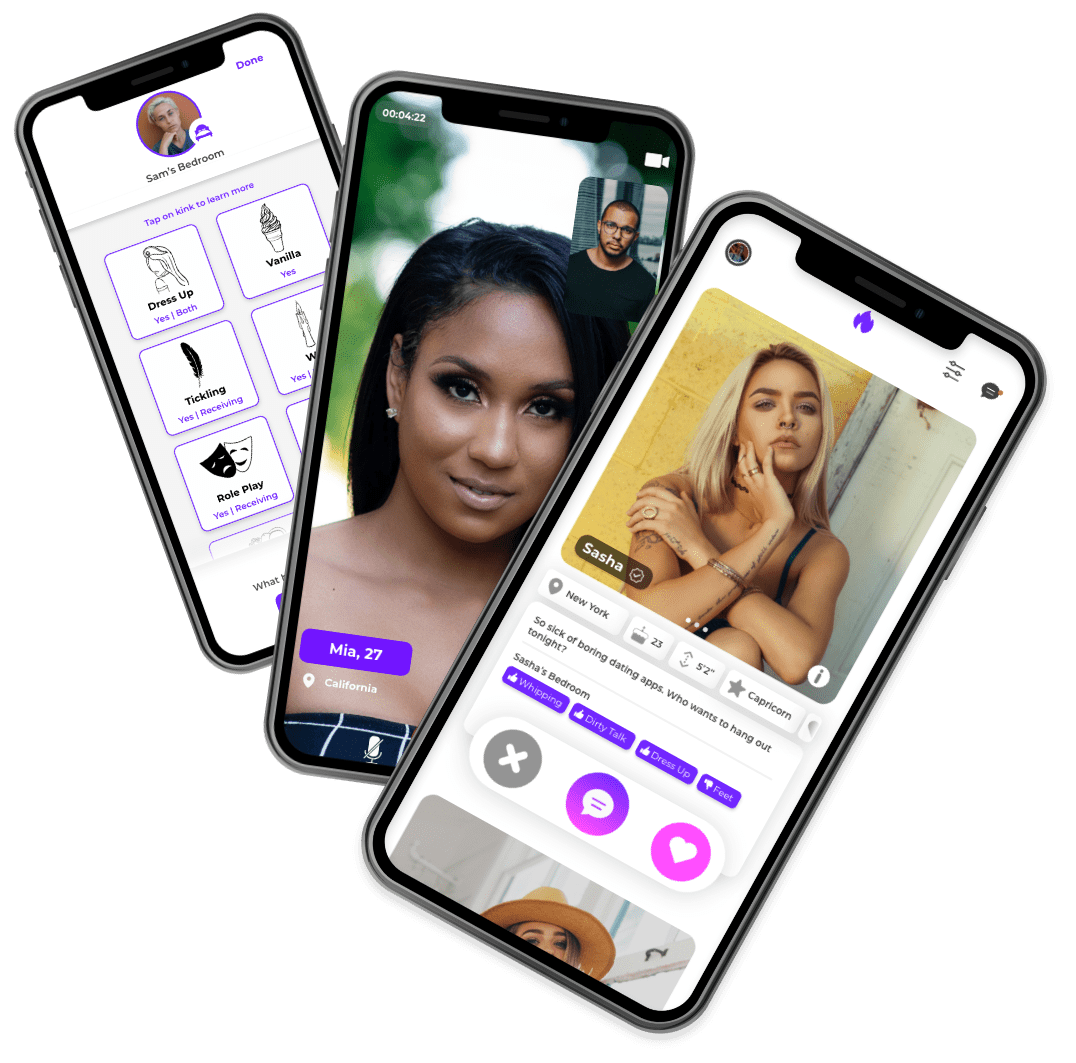 Bonus: CasualX | Only Because I Got Carried Away
CasualX can be your best bet if you're looking for one-night stands or discreet affairs. Although they still don't have a massive user base yet, the people on-board are really into getting it on. They understand that long-term romance and relationships can become downright boring as hell (for some people).
NO drama. NO awkward and stressful expectations.

The app also strives to build a diverse community for users with different sexual orientations, religions, and races: black people, Asians, Latinos, gay men, lesbians, transgenders, Christians, Jewish, you name it!
ALSO READ: Blind Date App | Digital Twists To Traditional Dating!
Okay Now, The Serious Bit: How Do You Enjoy Using These Apps & Still Stay Alive? I Mean Safe

Meeting up with total strangers is definitely not a risk-free exercise, and more so if the prospect of having no-strings sex is on the cards!
Avoid revealing your exact location initially, keep it vague or change your address (as far as possible)

Little background checks on Twitter don't hurt anyone. You can additionally Google up to extract some further information on them

Talk to them via phone calls before meeting to get an idea of their personality

If you spot inconsistencies, make your excuses and cut them off

Always trust your instincts and gut feeling

Arrange to meet in a public place during the day (Well, you can ignore this point)

Have your own transportation.

Inform a friend of your whereabouts, and ask them to check on you
---