Pediatric Telemedicine is a technological tool that will help in improving health of children notwithstanding barriers of physical access to medical care.
Telemedicine is utilized by pediatricians, pediatric medical professionals and surgical specialists to deliver inpatient and outpatient care, to educate physicians and patients, and enhance medical research.
Telemedicine in a vital component that can provide access to medical care in remote regions, emergency support, disaster management and access to quality care where the doctor – patient ratio maybe skewed.
Current advancements bear testimony to the potential, implementation, effectiveness, and efficacy of telemedicine even though there have been inhibitions to its widespread acceptance.
Virtual care is becoming a crucial part of healthcare in the U.S. According to the American Telemedicine Association almost 34 million people utilized services last year, which is 38% higher from 2018.
And 60% of folks who utilized telemedicine for their children extolled the experience as being better than an in-person clinical visit.
51% of consumers say convenience and access to care is an important factor on determining healthcare decision-making.
91% patients expect digital tools that facilitate patient-provider interactions.
58% of insured patients and 67% of millennials say they would prefer a provider who offered a mobile app over one who did not.
56% of patients are willing to try virtual care.
70% of those who have tried telemedicine report satisfaction.
Why embrace Pediatric Telemedicine 
Telemedicine not only supports audio but video calls too which is imperative and useful to constitute a successful consultation.
There could be situations where parents may describe the symptoms as dreadful and painful. But during a video call the healthcare professional can take a more educated view and cut down unwarranted travel.
Minor injuries to children are pretty much regular can be attended on video calls and triage can be suggested to curtail referrals to the ED.
Telemedicine makes it possible for patients and parents to face a medical professional which could enhance confidence of both the child and parent.
Telemedicine facility makes it easier to have follow-up consultations.
Telemedicine is a 24/7 service which in fact enhances the confidence of parents that help is available at any hour.
Virtual care can help the medical professionals to increase revenue, reduce infrastructure, and attend more patients. 
Pediatric Telemedicine Apps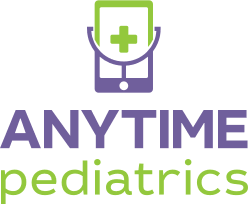 Anytime Pediatrics is a part of Anytime Telehealth, a firm committed to connecting patients with healthcare providers using its simple, affordable telehealth software solution.
Anytime Pediatrics was founded in 2016, their founder possesses 30 years of healthcare experience in pediatrics. They brought accessibility to quality healthcare via a computer or mobile device, with their preferred physician, and at an affordable price. So, whether you're a patient or a provider, Anytime Pediatrics delivers smart technology solution you need for quality pediatric care 24/7.
An average ER consumes 4 hours of your time and would set you back by $1,000. While a virtual visit with a healthcare professional via Anytime Pediatrics, would be done in just 15 minutes with all necessary information provided and costing you below $100.
71% of parents who have used telemedicine for their children say the experience was comparable to an in-person clinical visit.
In fact 75% of all visits to doctors, urgent care, and ER visits are probably unnecessary or could otherwise be handled quickly and effectively over a phone call or video consultation with a qualified professional.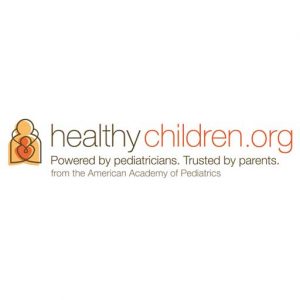 Firstly the App claims that they do not replace your pediatrician but works alongside them. Healthy Children ensures that healthcare professionals have the experience and training that is requisite to safely and correctly diagnose and treat children.
Healthy Children ensures all telehealth visits are secure and private. The connection must be secure. Patient and the care giver should be in a private area, so that an outsider cannot hear or see the proceedings.
A responsible adult such as a parent, legal guardian, school nurse, or pediatrician should be present with the child during the telehealth service except in situations where your child can legally consent to their own care. Healthy Children would send your pediatrician information, including any necessary follow-up.
Telehealth tools are available for a detailed examination from a distance. Care givers would perform needed tests and examinations. Healthy children utilize special cameras and other devices, like blood pressure cuffs, stethoscopes, and pulse oximeters, to examine your child thoroughly.

Nemours is an internationally recognized children's health system that operate Nemours Children's Hospital and pediatric specialty clinics all over the US.
Families now have a faster, easier way to see a pediatrician through Nemours CareConnect. Doctors are available 24/7 over the Internet or mobile application. The system allows you to immediately see a pediatrician in the comfort of your home.
Families who want to use Nemours CareConnect may download the mobile application onto their smartphone or tablet. It is now available freely for Apple and Android devices. The service is also available through a website.
Each visit costs $49 and can be paid during the consultation either with a credit or debit card. Should your child need medication, geolocation services present in your mobile or tablet can identify the pharmacy closest to you.
Services include a technological link that allows Nemours specialists to remotely assess a pediatric patient through a mobile device.
Connect to a Pediatrician within minutes from the comfort of your home through Urgent Care for kids. Video consultations are easily accessible from your laptop or desktop, iPhone, Android phone or tablet.
Urgent care for kids is available 18 hours a day, every day. They offer virtual consultations in Colorado, Hawaii, Indiana, Iowa, Louisiana, New Jersey, New York, North Carolina, North Dakota, Tennessee, and Texas. There is provision to make online payment on completion.
They offer pediatric treatments such as triage for flu, conjunctivitis (pink eye), or ear infections. They also offer specialized advice for routine sports exam or flu shot. In case of sprains or fractures after X-Rays and orthoglass splinting future consultations can be carried out virtually.
Urgent care for kids also offer consultations at clinics where they help with quick evaluation for common allergy symptoms, or skin irritations.
Conclusion Pediatric Telemedicine
This year the telemedicine industry is expected breach $35 billion in revenue and prove to be an imperative facet of modern healthcare delivery. A McKinsey report estimates $10 billion could be saved if 35% of direct in-person consultation of patients could be converted to telemedicine.
The report added that by 2025, 50% of outpatient consultations could be transformed to telemedicine if the implementation is efficient.
Obstacles to pediatric telemedicine expansion can be propositioned as due to legal hurdles, poor returns for services, technological expenses, sustainability, and the dearth of infrastructure on a large scale.