Technology has taken on a greater responsibility during the COVID crisis to assist patients reach out to their doctors via the telemedicine route. And the ever increasing popularity of telemedicine is putting wind into the sail of one another domain, that is: prescription delivery start-ups.
As the COVID-19 pandemic took hold of the lives of people in many nations without distinction to class, creed, region, sex, language or religion there was a surge in users to adopt prescription delivery apps. And new users are opting it for the convenience that comes along.
Last year proved to be promising for prescription delivery startup funding both in terms of number of deals and revenue, taking into consideration the past five years data. There were 52 funding rounds for prescription delivery companies last year amounting to $556 million, according to Crunchbase data.
Prescription Delivery Start-Ups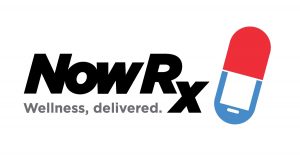 Coronavirus and the need for social distancing have forced the market to become more creative regarding delivery options available for pharmacies. A California-based startup NowRx is encountering a huge increase in the number of referrals from physicians for their services.
NowRx is a pharmaceutical company that offers prescription delivery to patients within the hour.
The last act a patient would be interested in after a virtual appointment with a healthcare professional is to walk down to a pharmacy and stand in-line for his medicines. Industry experts believe it is the rise of telemedicine that has helped drive patients to converge on prescription delivery services.
NowRx has gained the status of a full-service pharmacy and tied up with major insurance firms and offers free same-day delivery of prescriptions. From the revenue outlook, NowRx's first quarter for this year has gone up by 28% compared to the last quarter of 2019.
And the company has experienced addition of new consumers by 82% in Q1 this year as compared to Q4 of 2019.
New Players In The Pharmacy Market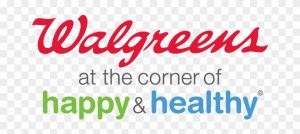 Large pharmacies such as Walgreens and CVS have always been offering prescription delivery services. As the situation now demands, a growing number of Prescription Delivery start-ups have burgeoned and funding rounds for these firms have been steadily rising.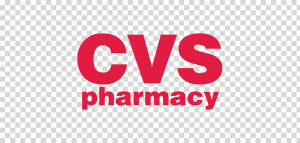 It has been noted that majority of VC funding for prescription delivery startups this year has been lapped up by Alto Pharmacy. The firm raised nearly $250 million in Series D in the beginning of the year. And therefore the total funding so far adds up to $278 million.

Telemedicine & Prescription Delivery
Telemedicine apps here have a good opportunity to link their services to prescription delivery services. Prescription delivery start-ups have to ensure to work with physicians to get the message across to patients regarding online pharmacies that are ready to cater to their needs.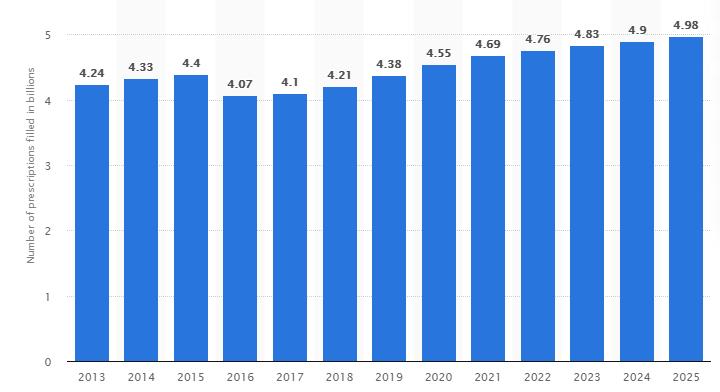 As the pandemic struck the slogan 'Stay home, Stay safe' was doing rounds. Over and above 'Work from home' also was another catalyst due to which the medical fraternity had to quickly figure out ways to reach patients when seeing them in person was not an easy option. This made scores of people to turn to telemedicine, which further induced people to swarm online pharmacies.
There will always be some resistance to change in health care, or a slow paced change. But with tremendous innovation and development, providing better access to medication is moving in the right direction. Not many patients would still want to leave their homes to pick up a prescription after enjoying the satisfaction of getting the medicine delivered to them.
Vagaries In Demand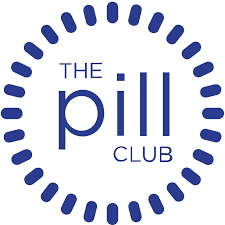 Full-service pharmacies such as Alto and NowRx are seeing a rise in demand and firms like telehealth startup Nurx and The Pill Club are identifying more users requesting prescription delivery (in their case), for birth control.
Nurx came across a 50% increase in new patients for birth control since March and now has 240,000 patients for birth control alone. In fact the firm has seen an increase in demand in most categories, with birth control being the top most.

The Pill Club saw 28% more patients in California sign up for the service in March, compared to the previous month. The start-up shipped about 45% more orders of birth control pills to new patients during the extended lockdown period.
The Pill Club also shipped about 20% more emergency contraception to new patients in California in March, compared to February.
Prescription Delivery Post-COVID
Even though the pandemic has made the populace accept certain behaviours as typical during the quarantine season, such as grocery delivery, donning masks, Zoom-Happy-Hours, what begs to be answered is which of these 'quarantine practise' will remain as life goes back to normal.
Prescription delivery could certainly be one of them. Once someone experiences it, there is no going back.
Firms are now trying to imbibe what the credit card firms have been practising for long. Transfer of the prescription from various doctors for all members of the family to one portal. Firms like Alto has seen a large spike in such transfers, and had to enhance staffing as a result.
Delivery from pharmacies will stick around beyond this immediate surge. It would shift to mainstream and will become a permanent paradigm shift.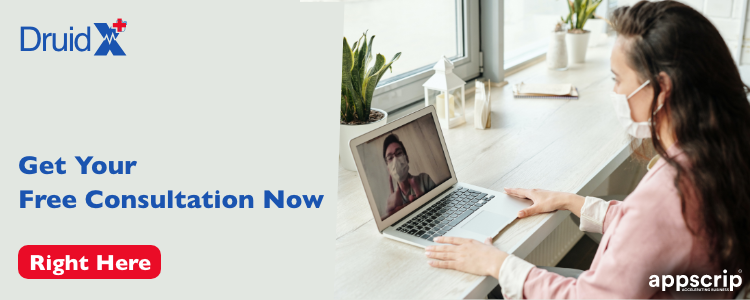 With an Engineering degree and a Diploma in Management under my belt, I worked for 16+ years in the automotive industry with various manufacturers. But my passion for writing was overwhelming, which I turned into a career. I have been writing for more than 10+ years and mostly in the IT domain. I am sure you will find the 300+ published blogs of mine in here informative, exhaustive and interesting.