In light of recent technological advancements, any business may now launch an online storefront and compete on a global scale. The success of ecommerce websites in Finland can be traced to the varied approaches used by different enterprises. Before you can open your virtual doors to customers, you need to study the foundations of business management and formulate a strategy.
There is nothing more important to your company than this. If you want to understand your clientele, you need a solid business model. The model you select so defines your company and its offerings.
Building an online store begins with creating a basic website. The primary objective is to help businesses complete internet transactions more quickly. Online markets that have found great popularity include Amazon, Flipkart, eBay, Etsy, iTunes, and many others.
Several distinct eCommerce business models exist, such as B2B, B2C, D2C, and C2C.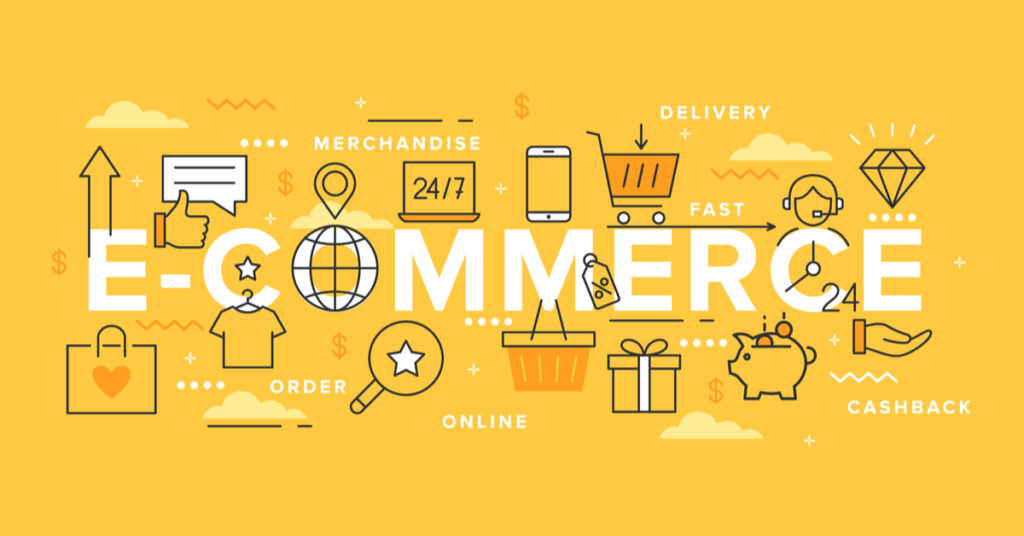 It is true that the primary job of a website is to advertise a company's products and services, but an online store elevates this role to a whole new level. A web store allows your target audience to communicate with you and make purchases from you.
Having an online store will pique the interest of potential customers because it will allow them to save both time and money.
If you have an optimized and attractive eCommerce website, you will see a significant boost in your company's online visibility. To help you see how an online sales approach may help your business grow, we have highlighted some of the most successful eCommerce websites in Finland.
The Best Ecommerce websites in Finland
Swappie
Swappie is a reliable name among ecommerce websites in Finland where you can buy and sell lightly used but fully functional smartphones for fair pricing. All of the phones they offer have been put through a rigorous testing process, using state-of-the-art equipment, before being put on the shelves.
They are confident enough in the quality of their products to offer a year-long warranty on every phone they sell. In June of 2016, Sami Marttinen established Swappie in Helsinki. Since receiving seed funding in 2018, Swappie has become the undisputed leader in Europe's secondary market for previously owned iPhones.

Zadaa
Zadaa is an ecommerce websites in Finland for buying and selling gently used, high-quality apparel. Publish your wares for purchase, dispatch them, and gather your earnings. Similar ease of use is present throughout the buying procedure.
You can get anything you want with just one swipe, have it delivered right to you, and fall madly in love with it the moment you try it.
Related: Digital Marketing Checklist For A Successful Ecommerce Website
In the event that you do not receive your order within the specified time frame or if it does not match the description provided, they will issue a full refund (up to 10,000 EUR). Additionally, consumers who buy from multiple sellers at once will receive 30% cashback on all of their orders and will just have to pay one delivery fee.
Zadaa was established in May 2015 by Iiro Kormi in Helsinki.
Bonusway
Bonusway is a rapidly expanding firm with its headquarters in Helsinki. As a consumer, you can earn cash back and get ideas for your next online purchase. They present eCommerce firms with a chance to achieve their marketing objectives and a devoted consumer base.
Having more than 500,000 active monthly users and 8,000 eCommerce partners, Bonusway is the undisputed market leader in Northern and Eastern Europe. They collaborate closely with many other sorts of corporations, including banks, telecom companies, and airlines, to ensure that their clients have access to the finest material possible when buying online.
DroppX
DroppX is a game-changer in the way companies deliver their goods to customers. A few clicks are all it takes for a company to provide its consumers with expedited, secure, and fully trackable delivery and return options. DroppX was founded in Helsinki, Finland in July 2019.
The company received a seed funding of 380k Euros in September 2021 and plans to expand the last mile delivery operations across Finland and other parts of Europe. It was founded by Jouni Oksanen, Mario Henningson, Olujuwon Alabi.
Dayton
Dayton offers its customers a wide variety of food industry products online. The Finnish startup is known for its customer-centric approach and product selections. Customers can shop from their ecommerce websites in Finland and find the products they need and add them to their cart.
The orders are directly transferred t the supply chain and delivered to the customers faster.
They also store spare parts of industrial machinery and other tools on their online store. The company is now run by a group of enthusiasts that are ready to serve people.
Business Model of Ecommerce Websites in Finland
B2C
For the most part, this is the organizational form chosen by the vast majority of companies. Many organizations persist in using antiquated methods of selling directly to customers online despite the fact that these methods have long since become obsolete.
Many companies now operate solely online; some well-known examples include Amazon, Wal-Mart, and Netflix. Shoppd is a multi-store eCommerce platform used by business-to-consumer companies to enter the on-demand e-commerce market.
C2C
It not only facilitates the buying and selling of goods and services by acting as a go-between for buyers and sellers, but it also generates revenue via the collection of transaction and listing fees from those buyers and sellers. The usefulness of the C2C paradigm may be hampered by quality control and ongoing maintenance.
Internet-based auction and classifieds websites like eBay and Craigslist are only a couple of examples.
B2B
The exchange of products and services is the primary method by which businesses communicate with one another. Businesses and service providers will work together closely under this model.
Included in this category are web hosting services, software retailers, and office supply outlets. For instance, Panasonic and Intel are two of Apple's corporate partners.
D2C
Here, there is no third-party intervening between the business and the consumers. Using this method is beneficial for both buyers and vendors. The Dollar Shave Club and Chubbies are two great examples.
First and foremost, a platform that can be readily updated to match the ever-evolving needs of the business is required to establish successful ecommerce websites in Finland. With Shoppd, entrepreneurs can easily create ecommerce websites in Finland and marketplaces.
Consolidating all aspects of the buying and paying for goods by customers into one merchant control panel allows for more efficient stock management.