Today, every business must have an online store to be competitive on a global scale, made possible by technological advances. The unique selling proposition of each company's business strategy is what's driving the growth of eCommerce websites in Sweden. The government of Sweden has devised a plan for what they refer to as a "fully connected Sweden," the objective of which is that by the year 2025, one hundred percent of the population would be able to make use of broadband connections both at their homes and at their places of employment.
Before you even launch your online shop, you need to figure out how to successfully manage a business and devise a strategy for doing so. This is the component of your company that is of the utmost importance. In order to better understand your consumers' needs, it's important to implement a suitable business model. As a result, your organization and the services it delivers are defined by the model you adopt.
Regular websites are the first step in creating an e-commerce site. Its principal objective is to speed up internet business transactions for commercial organizations. eCommerce websites include Amazon, Flipkart, eBay, Etsy, iTunes, and many others. B2B, B2C, C2C, CB, D2C, and D2B are just a few of the various eCommerce business models to choose from.
Related: Top 10 Grocery Delivery Startups in Sweden
A website's primary objective is to promote the products and services that a company has to offer; yet, an online shop takes this purpose to an altogether new level. It allows your customers or audience to conduct business with you online, as well as provides them the choice to purchase your products or services from you directly.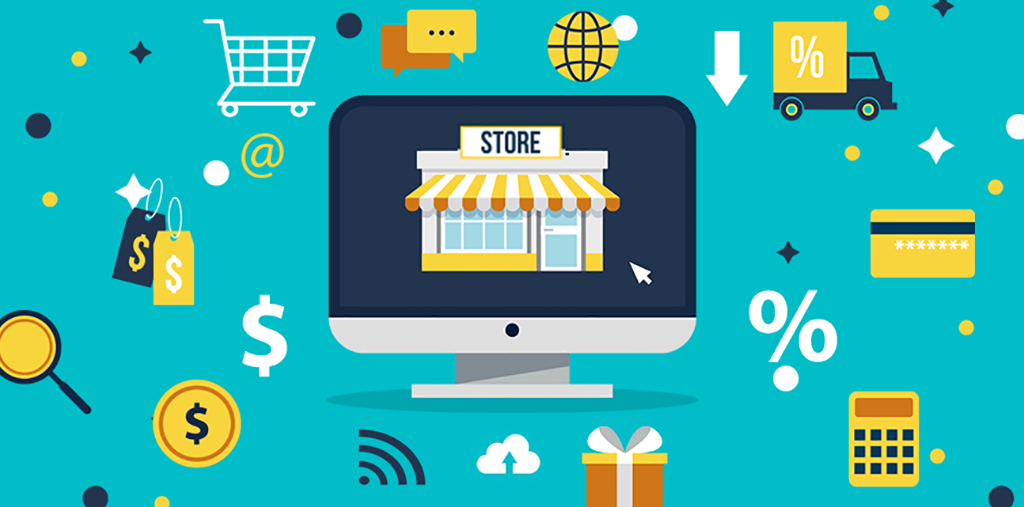 If you have an eCommerce website, your clients will find your business more enticing and compelling because it reduces expenses and saves money. A well-optimized and well-designed eCommerce website will do wonders for your business's online presence.
If you'd want to better understand how an effective eCommerce business strategy may help your firm build a strong online presence, we've highlighted some of the best eCommerce websites in Sweden.
Best eCommerce websites in Sweden
Boozt
Both Sweden and Denmark are served by Boozt's conventional storefronts for retail sales. In addition to these brick-and-mortar locations, they also operate an e-commerce platform that is headquartered in Denmark and has operations in Sweden.
There is a large range of fashionable and functional clothes from well-known labels like Tretorn, Lee Jeans, Birkenstock, and Ted Baker available on the website Boozt.com. Customers have access to brands and items of clothing that are of superior quality, and they may do so at prices that are competitive with those offered by other providers.
Hermann Haraldsson, who founded Boozt in 2007, is currently CEO of the firm.

Zalando
Zalando is widely considered to be the most successful and widely used online retailer of apparel and accessories in all of Europe. They have online marketplaces in almost every European nation, and their Swedish store has the same fantastic selection of women's, men's, children's, and accessories as the other of their European online stores.
Founded in 2008 by David Schneider and Robert Gentz, Zalando soon became a household name in Europe after its first launch. They sell apparel from a variety of labels, including Gap and Topman, as well as Ralph Lauren and Hugo Boss, among others.
Elgiganten
Elgiganten, which is one of the most well-known eCommerce websites in Sweden, provides a wide variety of consumer electronics. In addition to the latest mobile and tablet devices and smart home products, customers may also discover cutting-edge developments in gaming consoles and personal computers, kitchen appliances like dishwashers and stovetop vacuums, and TV & audio equipment, among other things.
Niclas Eriksson was hired as CEO of Elgiganten in 1994, and the company soon grew into the online retail market.
eBay
eBay is one of the worldwide eCommerce websites in Sweden that links companies and customers all over the world. It started out as an online platform for auctions, but it has since extended into many other sectors of trade, such as the buying and selling of products online on a regional or global scale.
While serving consumers in Sweden, PayPal was deployed as the payment processing mechanism for eBay. However, eBay's payment processing technology is used to process payments today.
MatHem
At MatHem, one of the innovative eCommerce websites in Sweden, customers can buy food items and groceries. Everything you need is right here, from fresh produce and baked goods to milk and meat. Snacks like nuts and dried fruits are also available in addition to a wide range of home goods, infant care items, pet food, and pharmaceuticals.
Customers who have mobile devices running either Android or iOS are able to access both the website and the mobile application. An in-house logistics staff ships orders throughout Sweden in reusable bio-based paper bags.
Since 2010, "Internet world" magazine has honored it by conferring upon it the title of "The Grocery Website of the Year" three times in a row. MatHem was also honored with the Gold Mobile 2012 award for being the company that introduced the most groundbreaking tech innovation.
Monetization and Business Model of Ecommerce Websites in Sweden
Business to Customer (B2C)
In the world of business, this is the most often used form of organizational structure. An old-fashioned method of retail sales, businesses sell directly to consumers over the internet today. As an example, consider the companies Amazon, Walmart, and Netflix, all of which operate online. Shoppd, a multi-store eCommerce platform for entrepreneurs wishing to enter the on-demand e-commerce market, is used by B2C brands to launch into eCommerce.
Customer to Customer (C2C)
It makes money from transaction fees and listing fees while also acting as a middleman for the exchange of goods and services between buyers and vendors. However, quality control and ongoing maintenance are two possible roadblocks to the C2C model's success. There are other instances, including eBay and Craiglist.
Customer to Business (C2B)
Using this method, customers are able to offer their products and services to companies. Affiliate marketing may make use of C2B principles. The model can be used by online influencers to advertise the brand's products and services. Good examples of C2B marketing include referral links and paid endorsements.
Business to Business (B2B)
In this system, businesses trade goods and services with one another. A close-knit network of businesses will collaborate with service providers in this environment. Software and office supply retailers, as well as web-hosting providers, fall under this broad category of businesses. For example, Panasonic and Intel are partners with Apple on a business-to-business basis.
Direct to Customer (D2C)
There is no third-party standing in the way of the firm's relationship with its customers in this instance. There are advantages to this method for both buyers and sellers. Good examples include Dollar Shave Club and Chubbies.
Dropshipping
This model eliminates the need for inventory management, warehousing, and packing. If the vendor does not provide items of a high enough quality or if they have any other issues, you could have no choice but to cope with the situation. It is a well-liked model that can be easily established and earns a significant amount of business through Facebook Ads. Shopify and Oberlo are the two most popular platforms for setting up a new store.
The first of many prerequisites for starting eCommerce websites in Sweden will be a platform that is adapted to the demands of the marketplace. Shoppd makes it possible for entrepreneurs to establish online markets and eCommerce websites. Incorporating all of the customer-facing purchasing and payment functions into a merchant admin panel allows for better inventory management.