There are a lot of online marketplaces in Denmark and around the world. Some of the most well-known ones are Amazon, eBay, Airbnb, and Uber. Customers adore them as a result of the wide variety of products that are available to them as well as the ease with which they may purchase there.
There are several examples of online markets that have evolved into some of the world's largest and most valuable organizations, including the ones listed above.
Customers and merchants are brought together through the utilization of a centralized and privately owned platform in order to fulfill the function of an online marketplace. The owner of a marketplace may not hold any inventory at all, preferring instead to function as a facilitator between buyers and sellers.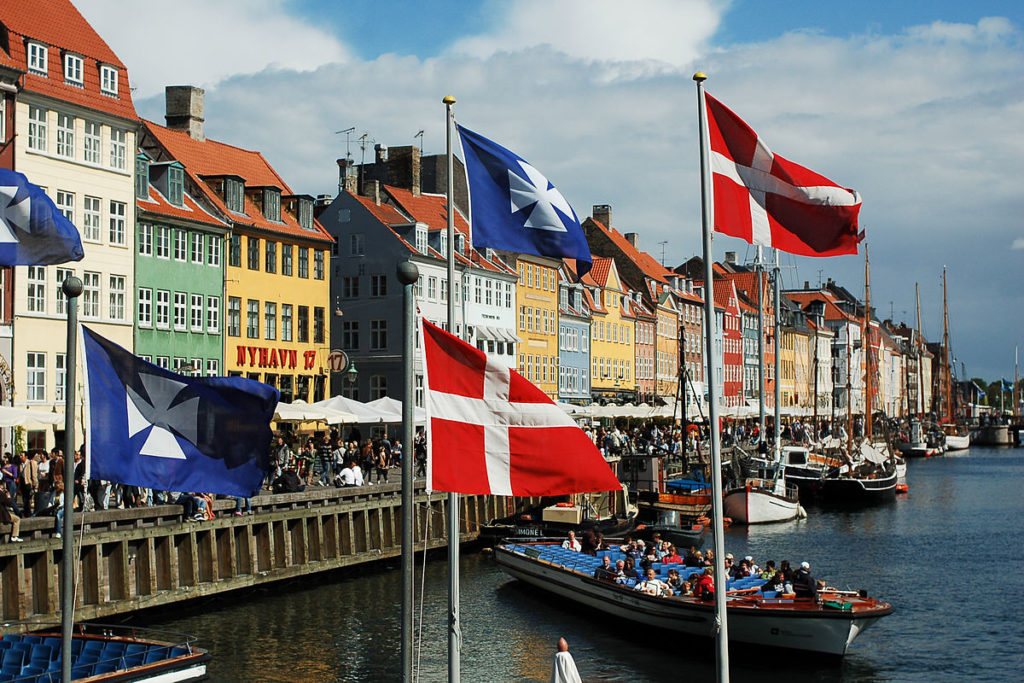 To set up successful online marketplaces in Denmark, you can check the article: How Can Entrepreneurs Make Money From Online Marketplaces?
Their roles could include coordinating the method of payment or taking care of the logistics of the situation. After that, merchants are free to focus on their primary expertise, which in this instance is providing customers with the goods and services that are most relevant to meeting their requirements.
In this section, we will examine the leading online marketplaces in Denmark.
The Best Online Marketplaces in Denmark
Elgiganten
Elgiganten, the most popular online marketplace in Denmark, carries a comprehensive selection of consumer electronics. Consumers may find the most recent releases in mobile, tablet, and smart technology, as well as the most recent innovations in gaming consoles and personal computers, white goods for the kitchen, vacuum cleaners, TV & audio, and more.
Elgiganten was established in 1994 and quickly expanded into the internet retail sector after the recruitment of Niclas Eriksson as CEO.
Zalando
Zalando is the most popular online retailer of clothing and accessories in Europe. They have online marketplaces in pretty much every country in Europe, and their online store in Denmark has the same great collection of womenswear, menswear, childrenswear, and accessories as the rest of their online stores in Europe. In addition to Gap and Topman, they also sell clothing from labels such as Ralph Lauren and Hugo Boss.
Zalando was established in Germany in 2008 by David Schneider and Robert Gentz, and it spread very quickly throughout other EU markets after its first launch.
Boozt
Boozt operates traditional retail locations in both Sweden and Denmark. In addition to these stores, they also have an e-commerce platform based in Denmark. Boozt.com has a wide selection of attractive and practical clothing from well-known designers including Tretorn, Lee Jeans, Birkenstock, and Ted Baker. Customers can obtain high-quality brands and articles of clothes at rates that are comparable to other options.
Boozt is now being led by Hermann Haraldsson, who was the company's founder back in 2007.
Bilka
A network of hypermarkets in Denmark known as Bilka provides customers with almost anything and everything they might require under one roof. They have retail locations all around the country, and their website also provides access to a comprehensive selection of products. Alongside things for the garden and play, you can also find things like sofas, cellphones, games, and appliances.
Herman Salling, the current CEO of Bilka, was the company's founder back in 1970 when it was established in Denmark.
Saxo
One of the most extensive online bookshops in Denmark, with more than 10 million different titles to choose from. They provide a variety of membership options, each of which grants the holder the right to purchase at rates lower than those normally offered and even sell their previously owned books. Have fun browsing through the most diverse selection of genres available.
The bookstore was established in 1999, and Natasha Brandt serves as the director at the present.
Monetization and Business Model of Online Marketplaces in Denmark
Business to Consumer
This is it if you're seeking the most common type of organizational structure for a business. It's a throwback to the good old days of retail: companies selling directly to consumers via the internet. Consider the examples of the online stores Amazon, Walmart, and Netflix. Solutions like LeOffer – a fully integrated buy & sell marketplace script for your online marketplaces in Denmark help to connect sellers and consumers instantly.
Customer to Customer
We refer to it as a "marketplace on the internet." It does this by acting as a broker between buyers and sellers, so facilitating the exchange of goods and services, and by generating revenue via processing fees and listing fees. The C2C model has the ability to advance your organization, but maintaining quality control and doing maintenance on the system are two possible roadblocks in the way of that advancement. Consider the popular online marketplaces eBay and Craigslist as two great examples.
Dropshipping
When you use this strategy, you won't need to be concerned about managing inventory, warehousing space, or packing items. If the vendor does not provide products of a high enough quality or if they have any other issues, you could have no choice but to cope with the situation. It has a user-friendly layout that is simple to put together and brings in a significant amount of business from Facebook Ads. Shopify and Oberlo are the two most common tools used in the store setup process.
A platform that is adapted to the requirements of the market will be the first of several requirements that must be met in order to launch online marketplaces in Denmark. LeOffer makes it possible for entrepreneurs to establish online shopping platforms and marketplaces. The user-facing purchase and payment functions, as well as the merchant admin interface for managing inventory, are all included.