Brazil is the fifth-largest nation by area and the sixth most populous. Ecommerce in Latin America is growing at 18% accentuated by the top ecommerce sites in Brazil. A stimulating rivalry is emerging between traditional department stores mushrooming online and specialized e-commerce entities fighting to expand their presence in this niche.
Notwithstanding technological barriers Brazil proves to be a well-connected country as data reveals a consolidation of the domestic market that fundamentally confirms increase of sales.
Last year marked a remarkable year for human kind, with limited mobility restrictions. This only spurred humans to look at other ways to make life smooth. Online shopping in Brazil is even bigger and more mobile-oriented. The largest e-commerce market in LATAM has risen to the occasion and turned things to their favor even though the pandemic hit them real hard.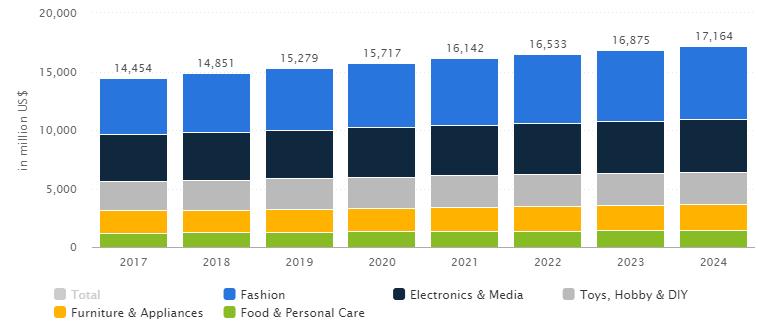 In 2020, the online shopping revenue in Brazil amounted to 126.3 billion, more than twice of what they earned the year before. Sales through mobile devices – known as m-commerce – generated most of the Brazil's e-commerce revenue in 2020, a trend that was set to increase in the near future.
After riding the economic vicissitudes for a decade and a half the Brazilian market is beginning to mature to a consistent and dependable growth. It is suggested that ecommerce has a radical role in this progression of economic recovery.
Brazil has five imperative days when retail sales are at zenith: Christmas, Mother's Day, Valentine's Day, Father's Day and Easter. Five other major retail events are: Carnival, Children's Day, Consumer's Day, Black Friday and Cyber Monday.
150 million internet users constitute 70% of the population. While the penetration of the top ecommerce sites in Brazil stands at 62.5%. Brazil is a medium income economy, habituated to e-commerce and its convenience. They utilize smartphones to access the internet and shop online for goods and services.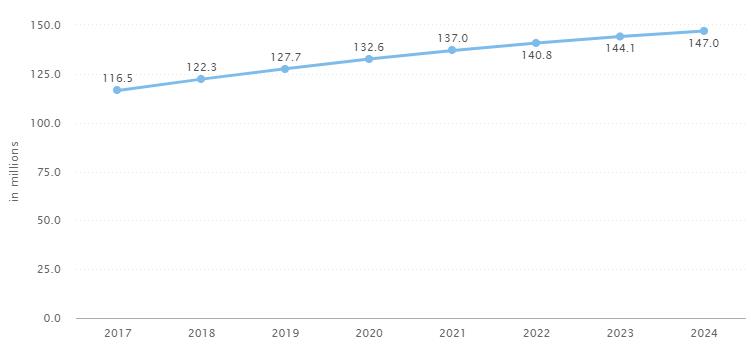 Brazilians prefer to pay in instalments for high-value ecommerce purchases. Last year almost half (55%) of e-commerce sales were made through a single payment and the rest (45%) in instalments.
The number of players in the market are healthy and the competition rife. With limited potential for growth both local and foreign players are fighting to raise their shares and position themselves to entice the remaining online shoppers. Brazilian department stores and ecommerce platforms have managed to beat Amazon in their own game.
Mercado Livre (primitively from Argentina) has captured the top position in Brazil, closely followed by Americanas.com (online platform of department store Lojas Americanas). Amazon takes the podium with the third position. Followed by few local specialized retail chains and some purely national ecommerce players.
Top Ecommerce sites in Brazil
1. Mercado Livre
Mercado Livre holds top position for online ecommerce in Brazil as well as in Mexico. This is a marketplace developed by an Argentinian ecommerce and electronic payment firm Mercado Libre.  They permit businesses to sell their wares through a wide variety of categories such as electronics, fashion, toys, furniture and even real estate. Mercado Libre has their presence in different countries of Latin America and has a consumers base of 170 million customers.
Monthly traffic: 330 Million – Website: mercadolivre.com.br

2. Americanas.com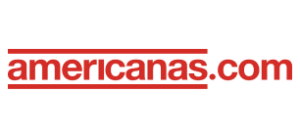 The retail chain Lojas Americanas launched their presence on the web via an online portal Americanas.com. Lojas Americanas primarily focuses to sell home appliances, consumer goods, media electronics, furniture, toys and beauty products. They make this possible by operating three types of stores namely: local convenience stores, supermarkets, and hypermarkets.
Americanas.com is a part of a leading Brazilian ecommerce group named B2W Digital group. Shoptime and Submarino constitute rest of the coalition.
Monthly traffic: 120 Million – Website: americanas.com.br
3. Amazon Brazil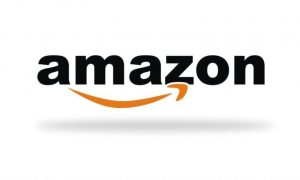 Amazon started as an online bookstore founded in the US in 1994 and then diversified to electronics, media, furniture, apparel, jewelry, food, and toys. After having expanded to very many countries including Brazil, Amazon has taken the undisputed top position in online ecommerce in the US and few other countries. They have diversified into brick-and-mortar retail domain after having acquired Whole Foods Market. Now they also deal with the production, electronics, publishing, cloud computing, and video streaming.
Monthly traffic: 51 Million – Website: amazon.com.br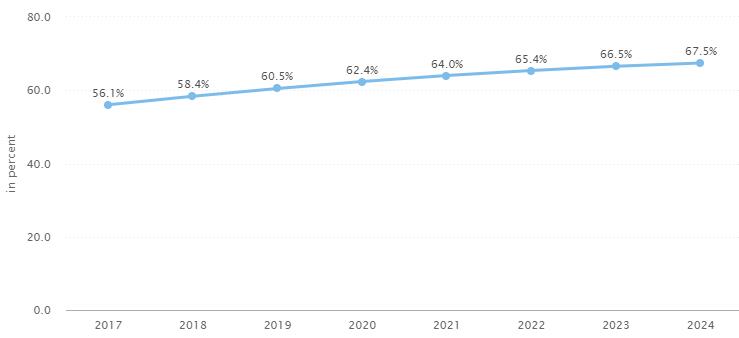 4. Magazine Luiza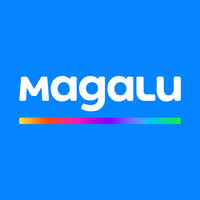 Founded in 1957 Magazine Luiza operates close to 800 department stores and is heralded as one of the largest retail companies in Brazil. They have christened themselves online as 'Magalu' and sell a plethora of products comprising of home appliances, media equipment, consumer electronics, furniture, television, and computers.
Monthly traffic: 49 Million – Website: magazineluiza.com.br
5. Casas Bahia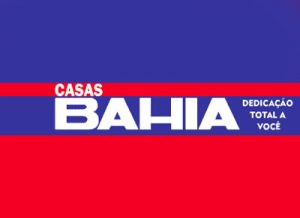 Founded in 1952, Casas Bahia now operates a 700 retail store chain across Brazil specializing in furniture, electronics and home appliances. Thence they have gone on to develop their online presence with an ecommerce store. With the online entity they focus of selling furniture, consumer electronics, computers and home appliances. They have also diversified and offer a variety of services to consumers and businesses.
Monthly traffic: 37 Million –Website: casasbahia.com.br
6. Submarino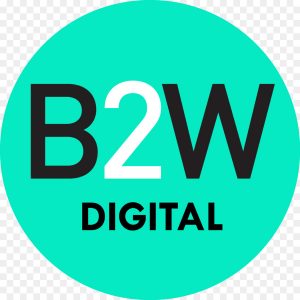 Submarino is one of the pioneers of e-commerce in Brazil after having been founded in 1999. They sell a wide range of products such as books, consumer electronics, clothing, drinks, beauty products, and accessories. Submarino is now part of the B2W Digital group, who rank among the leading e-commerce giants in Brazil, also owning Shoptime and Americanas.com
Monthly traffic: 29 Million – Website: submarino.com.br
7. Netshoes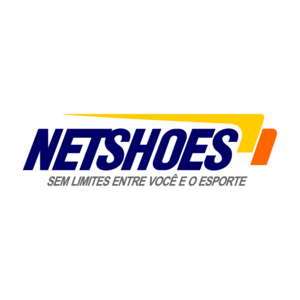 Founded in 2000 Netshoes specializes in sporting goods ecommerce. Netshoes has focused its activities on ecommerce in the niche of sports retail and provides an array of footwear, clothing, and accessories for a plethora of sports activity. Even though founded in Brazil, Netshoes has diversified into Argentina and Mexico. Their fame has enabled them to transform into a key partner for major brands comprising of soccer clubs and global sportswear brands.
They are the official representatives of the National Basketball Association (NBA) in Latin America to manage online stores.
Monthly traffic: 28 Million – Website: netshoes.com.br
8. Extra.com.br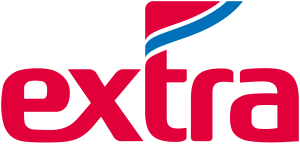 Extra provides a diverse range of products in its brick-and-mortar stores. It is primarily a retail chain of supermarkets, hypermarkets, and mini-markets. Their online shop Extra.com has garnered exclusivity in consumer electronics, home equipment and appliances. They also have an independent website, Clube Extra, which is dedicated to the sale of food, hygiene and groceries products.
Monthly traffic: 20 Million – Website: extra.com.br
9. Dafiti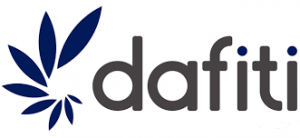 Founded in 2011, Dafiti is an ecommerce platform functionally catering to fashion and footwear. They have diversified their specialization from footwear to other categories of men and women fashion apparel, sports goods and home products. The success of Dafiti in Brazil has emboldened the Dafiti group to expand their operations across their border to Argentina, Chile, and Colombia.
Monthly traffic: 19 Million – Website: dafiti.com.br
Shoptime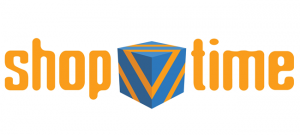 Established in 1995, Shoptime has been acquired by the B2W Digital group. The group also own the retail chain Lojas Americanas, their e-commerce websites Americanas.com and Submarino. Shoptime is a retail company that began operations on home shopping channel, TV Shoptime, and a catalogue of direct sales to the consumer. They then later expanded to develop an ecommerce site.
Monthly traffic: 16 Million – Website: shoptime.com.br
Other top ecommerce sites in Brazil
What makes Brazil to stand out among the crowd is the rapid growth it has shown in mobile commerce. According to a report by Ebit, 48% of online purchases in Brazil were made from mobile devices in 2019. All the more surprising in that this is a staggering 40% higher as compared to 2018, and it's expected to rise.  Research suggests this figure will reach 54% by 2022.
Another feature unique to the Brazilian e-commerce industry is the option and preference to pay for high-value goods in installments. This is so common that in 2019, more than 42% of purchases were made in installments, leaving only 52% paid in full at the time of checkout.
Besides these platforms that carry out operations through an array of products, there are other entities worthy of mention. Thanks to their enormous reach in the Brazilian online landscape. OLX Brazil has managed to garner a massive online audience accumulating to 100 million visits per month by operating in the field of classified listing.
Buscape an online price comparison website is also significant with 20 million visits per month. Though not directly involved in online sales, but their engagement in ecommerce through the referral traffic it sends to other ecommerce platforms is worthy of mention.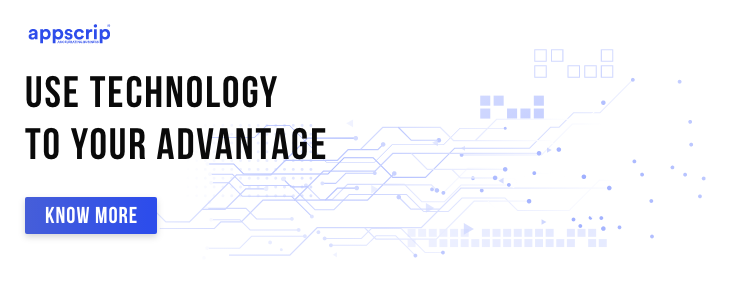 With an Engineering degree and a Diploma in Management under my belt, I worked for 16+ years in the automotive industry with various manufacturers. But my passion for writing was overwhelming, which I turned into a career. I have been writing for more than 10+ years and mostly in the IT domain. I am sure you will find the 300+ published blogs of mine in here informative, exhaustive and interesting.