Only 67% of the total population of Mexico which stands at 131 million are internet savvy – that's 88 million. Hence it's obvious that ecommerce in Mexico is far from being called mature. Over and above being a country with an annual per capita income of $9806 last year, Mexican economy is pretty much average and the online shopping trend is yet to catch breeze in its sails.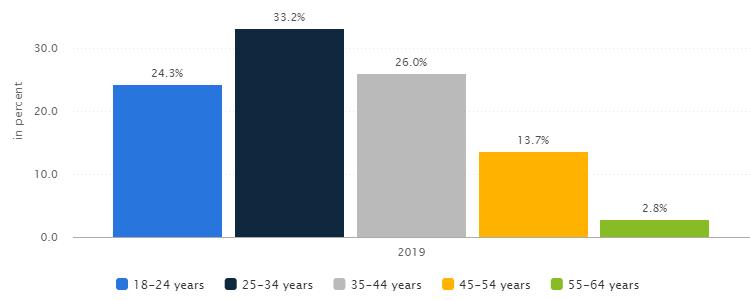 Mexicans are quite accustomed to ecommerce, its convenience, and the benefits it presents. The younger generation utilize mobiles to access the internet and shop online (as shown in the above bar chart), showing that the trend is heading in the right direction. Their superpower neighbour the US don't really dominate the competition even though being next door.
Traditional department stores are holding out against ecommerce players who are leaving no stone unturned to enhance their share in the market.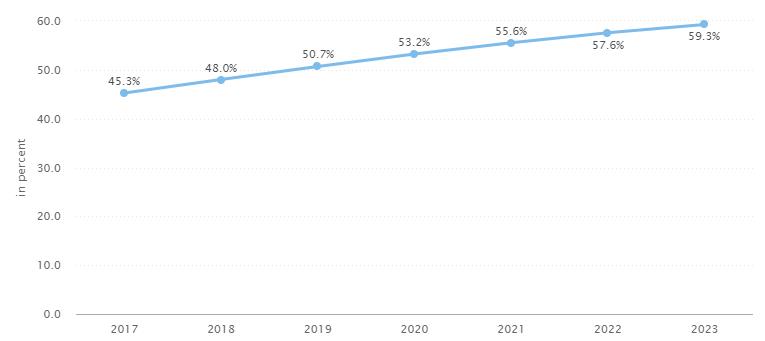 Competition is intense with the economy on a rising trend and quite a few numbers of players fighting for space. Foreign and local players are putting in all efforts to grab market-share as consumers could get loyal if they are satisfied with the services provided by any brand.
Traditional department stores from the US have taken a large slice off the ecommerce market and non-US stores too are giving them a run for their money.

Revenue Category-wise
Mercado Libre de Mexico, with its inception in Argentina – is the leader in the online ecommerce in Mexico race beating Amazon to second spot.
But Amazon is a keen competitor and with other traditional stores like Walmart Mexico, Mexican chain Liverpool and Coppel – are following close behind, the race is just heating-up. There are others too, fighting for foothold.
Below find the current top 10 leading Ecommerce in Mexico firms to present you a rough perspective of the market condition in the Mexican ecosystem along with the estimated monthly traffic as in Mar'19.
1. Mercado Libre Mexico
Successfully taking on the US giant to be the leader is this Argentinian ecommerce and electronic payment company and holding on to a comfortable lead on monthly traffic too. They are leaders in Brazil too and has a combined online consumer footfall of 170 million.
They have their presence in various other Latin American countries as well. Mercado Libre makes it possible for people and firms to sell products of diverse categories such as electrical appliances, electronics, vehicles, accessories, apparel, toys, furniture, and real estate.
Monthly traffic estimates: 107.3 Million visits
Also Read: Top Ecommerce Sites In Canada
2. Amazon Mexico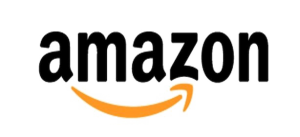 Amazon had its inception in the US in the year 1994 selling books online and later diversified to products such as furniture, toys, food, electronics, jewelry, and media.
Expansion to other countries such as Mexico and being among the top performing ecommerce firms has earned Amazon the numero uno position in US and globally. After acquiring Whole Foods Market they diversified into physical retail stores and began dealing in other verticals too such as publishing, cloud computing, video streaming, electronics and production.
Monthly traffic estimates: 41.3 Million visits
3. Coppel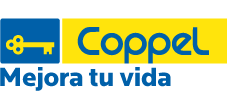 Coppel is a chain of department stores with its inception in 1941 in Mexico. They initially operated via brick and mortar stores before foraying into the online ecommerce territory. Through this medium they sell sports merchandise, travels, auto parts, clothes, electrical appliances, accessories, in-house decoration, and electronics.
Monthly traffic estimates: 16.3 Million visits
Also Read: 10 Best Ecommerce Sites in Indonesia
4. Walmart Mexico

A leader in the US and having garnered the reputation of being the world's largest retail giant which operates hypermarkets, department stores, and grocery stores. They retail in a number of countries such as Mexico, known as Walmart de Mexico or Walmex – and is one among the larger retail firm's in Mexico.
Walmart sells diverse products online such as fashion goods, pharmaceutical products, home appliances, food, electronics, and automotive parts.
Monthly traffic estimates: 14.3 Million visits
6. Sam's Club Mexico

Sam's West Inc., belongs to Walmart US and is a retail warehouse club chain for members-only. They provide a range of goods such as home equipment, electronic goods, food, furniture, home goods, hygiene, and fashion products.
They do sell products online through their e-commerce platform and has a commendable share of the market in Mexico.
Monthly traffic estimates: 7.1 Million visits
5. Liverpool

Liverpool deals in electronic stuff, household goods, furniture, toys, apparel, accessories, and curated foods among others through its online platform in Mexico. In Mexico, Liverpool manages a series of department stores too. El Puerto de Liverpool operates this retail company.
Monthly traffic estimates: 9.3 Million visits
7. Sears Mexico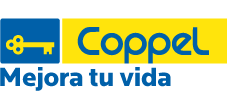 Grupo Carso owns and operates Sears in Mexico which is in fact a chain of department stores with its inception in the US. Sears Mexico is going great guns with 75 brick and mortar stores and a healthy traffic flow even though its parent company in US is struggling.
Online they offer a range of products such as apparel, cosmetics, tools, accessories, electrical appliances, electronic goods, and furniture.
Monthly traffic estimates: 6.1 Million visits
Also Read: The Best Ecommerce Platforms
8. Home Depot Mexico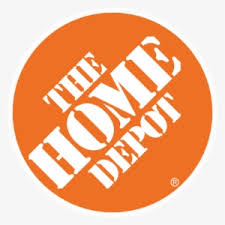 Home Depot operates in Canada, Mexico and the US. It is the largest retail store selling hardware and home augment goods in the US. Home Depot sells goods through both online stores and physical shops. Their product range includes furniture, lawn equipment, tools, construction paraphernalia, and other affiliated services.
Monthly traffic estimates: 5.7 Million visits
9. Ticketmaster Mexico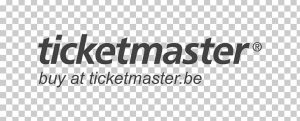 Ticketmaster with its inception in 1976 is basically a US firm that is into goods distribution and sells tickets too. With the coming of the digital age they developed their online presence in many countries including Mexico.
Ticketmaster is the prime online ticket seller for sports events, music concerts and other major events. They have their online presence in numerous countries. Originally they were into selling tickets offline for concerts and events. After their merger with Live Nation, Ticketmaster expanded to conducting live concerts in around 50 countries.
Monthly traffic estimates: 4.6 Million visits
10. Best Buy Mexico
Best Buy operates in Canada, Mexico, US and in China through a subsidiary. In fact it is the largest retailer selling exclusive consumer electronic goods in the US. After foraying into ecommerce, Best Buy began online retailing to Mexicans selling electronic goods and electrical appliances.
Monthly traffic estimates: 3.2 Million visits
Other Online Successes
There are other online entities that have humongous presence among the Mexican audience. The ecommerce in Mexico sells diverse products for human consumption. There are other firms dealing with services rather than products such as Cinepolis and Cinemex dealing with sale of tickets to movie buffs with 13 and 6 million traffic on a monthly basis respectively.
Mexican budget airline Volaris also has tremendous reach through its website with 7 million traffic per month. This makes it the leader in the online category selling plane/travel tickets to a large audience and not being in the realm of physical product delivery.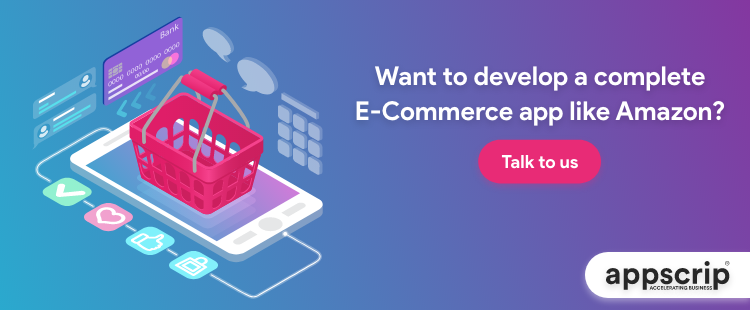 With an Engineering degree and a Diploma in Management under my belt, I worked for 16+ years in the automotive industry with various manufacturers. But my passion for writing was overwhelming, which I turned into a career. I have been writing for more than 10+ years and mostly in the IT domain. I am sure you will find the 300+ published blogs of mine in here informative, exhaustive and interesting.