Startups are in some way or the other leading innovators responsible for emerging digital therapeutics market.
As reimbursement and prescription of digital therapeutics begin to take center-stage, a harmonized approach is called for at the EU level.
The Swedish aptok (pharmacy) market changed around 2009 when private companies entered it. Many took to shifting their processes later on. This only furthered the competition in the domain. The entrance of numerous prescription delivery websites in Sweden has only proved beneficial for customers though.
Now, they can browse through many options on a smartphone or their PCs before ordering OTC (over-the-counter) or prescription medicines from the comfort of their homes.
Many prescription delivery websites in Sweden offer rapid delivery, affordable pricing and an easy ordering process. The presence of online options have improved access to healthcare for the Swedish population. This successful industry is now gearing towards an estimated revenue of $157.20 million in 2022.
According to stats, the revenue of online prescription delivery services is projected to reach $233.30 million by 2027.
Prescription Delivery Websites in Sweden
If you are in search for famous or relable list of prescription delivery websites in Sweden, keep reading to understand the industry and its established players.

Since its 1970 launch, Apoteket AB enjoyed monopoly as a brick-and-mortar pharmacy till late 2009. The state-owned pharmaceuticals retailer is based out of Stockholm and even now commands respect. It is a strong and successful brand to date. Its estimated revenue was around $1.85 billion in 2021.
People looking to buy skin care products, dental items, allergy medicine, perfumes or other remedies for health problems can easily find them here. The pharmaceutical giant has had 2 investment rounds. Its last venture funding round in 2021 helped it receive SEK400 million (or $39.8 million).
In 2010 Morgan Norrestam founded Svensk Halsokost platform. The platform encourages imbibing a healthy lifestyle. It offers natural and organic products along with food supplements, natural oils, diet bars, exercise apparel, and serums that can easily be ordered online and received at home.
Svensk Halsokost does what many prescription delivery websites in Sweden seem to miss out; it focuses on customer satisfaction. The Swedish business claims to owe its success to this value.
Apotea ranks first in the pharmacy business and it only serves its clients online. If you choose apotea.se, you can order tablets, creams or lotions for yourself or your pets. The platform launched by Pär Svärdson sells both, prescription and non-prescription or over-the-counter (OTC) medicines online since 2012.
The award-winning business has been growing since 2012. In 2021, Apotea earned a revenue of $179 million. In just one funding round of 2019, Apotea managed to accrue SEK768 million (or $76.4 million). The business makes most of the revenue through its operations in Sweden itself.
Apoteksgruppen means the pharmacy group. The Stockholm-based company was founded in 2009. This franchise business is Sweden's fourth largest pharmacy chain. Its website can be utilized to access all kinds of pharmacy products.
The group powers through customer demand and with the 1200 employees they have onboard. On Apoteksgruppen, users can buy over-the-counter medicines from their choice of pharmacy without submitting any sort of identity proof.
But to buy prescription drugs it is necessary to submit an identity proof. The company's approximate valuation is EUR 300 million (or $309.7 million).

This platform founded in 2017 by Adham Shawwaf, Björn Thorngren and Joanna Elmes. It offers diverse medical and non-medical products to its customers. Meds.se also has pharmacists available to give the factual and honest advice to customers using their platform. Individuals can find anything from bibs, make-up to protein powder and other supplements on the website.
Customers can have prescriptions delivered home within hours after entering promotion codes and discounts. The company had its latest funding round in 2022. After 9 funding rounds in total, the company gained $26.1 million to run its operations.
Apotek Hjartat was founded in 2009 and is owned by ICA Gruppen. One can cart an array of products for their medical needs from Apotek Hjartat. The pharmacy chain is one of the largest in Sweden and employs 4000 people spread across its 400 pharmacies. Ordering from the pharmacy website is as easy as finding a product, adding it to cart and paying for it.
The company has vast reach and has spread its operations all over the Nordic country of Sweden. Apotek Hjartat has had a private venture round in 2010. In 2021, it had net sales of around SEK 15.5 billion (or $1.53 billion).
Kronans Apotek is one of the oldest pharmacies in Sweden. It was founded in 1907. Now, it has 18% of the Swedish pharmacy market share and is the third largest pharmacy chain. Currently, it has 325 pharmacies across various locations with over 2.5 million members.
Sweden is the number one market for Kronans Apotek. It accounts for 99% of the platform's traffic. The business offers prescription medicines, health products and beauty services along with custom-made products.
Users can access products online via the website or using the smartphone application.
How Prescription Delivery Websites Generate Profits
Digital therapy, evidence-based therapy driven by software, is a rapidly growing division of digital health. The market size of digital therapy is expected to reach $11.83 billion by 2027, up from $2.8 billion in 2019. Startups are in the process of developing some of the leading products required in tele-medicine.
This enables medical professionals to complement traditional therapies via evidence-based applications. The adoption of digital therapeutics bring in several benefits to a plethora of medical fields. It helps improve quality of lives people for suffering from chronic illnesses to treating mental health disorders.
Entrepreneurs looking to gain an upper hand from other prescription delivery websites in Sweden must plan their future. They can choose between the operational or the marketplace business model. There are a few ways to monetize prescription delivery websites in Sweden. One can levy vendor fees or generate revenue from subscriptions, advertisements and built-in features.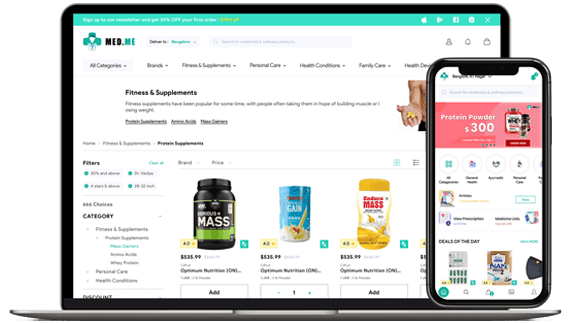 Next to business strategies comes the essential process wherein you need to rope in customers. This is the core to making your business profitable. It can be achieved by creating beautiful, bug-free and smooth platform like Med.me. Platforms like these are created by experienced individuals that are grouped into an expert team.
Before making your prescription delivery websites in Sweden, take expert advice from Appscrip.
By 2022 revenue earnings in the Online Pharmacy segment is projected to reach $27.5 billion. Revenue in this domain is expected grow at a CAGR of 13.5% during 2022-2027, this will result in the market volume to touch $52.3 billion by 2027. This year the user penetration will be 19.8% and by 2027 it should be around 29%. The average revenue per user (ARPU) is expected to reach $18.4 while the most amount of revenue will be generated in China ($6,975 million this year).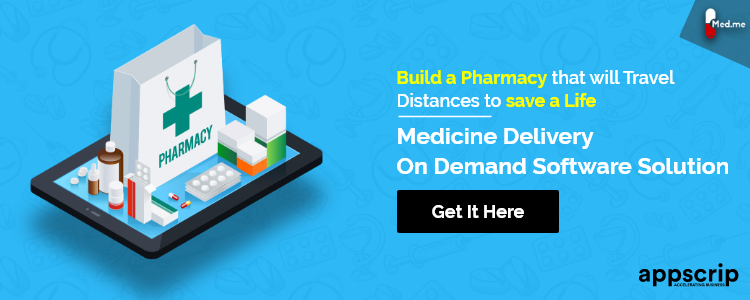 After an Engineering degree and a Diploma in Management I devoted 16+ years working in the automotive industry. My innate skill and extreme passionate in writing, encouraged me to adopt it up as my profession. I have been writing for more than 10+ years in the software industry. The 400+ blogs I published are informative, exhaustive and interesting to a professional and causal reader.