What is more satisfying than getting your food right where you are and just when you want it?
Most people can relate to this luxury that is made possible via food delivery services.
Looking at the umpteen choices your palate gets, food delivery is the icing on the cake we yearn for. Time and the weather are not much of a barrier here. Delivery agents go against nature and traffic to ensure that the delivery happens within the prescribed time. Whether it's breakfast, lunch, dinner, or beverages – delivery apps and similar services are doing all it takes to beat each other to your door.
Food-delivery services
Swiggy
Swiggy incepted in 2014 with the intent of providing succour to all those who didn't have time to cook and to enjoy the cuisine they hungered for. Swiggy makes life easy for busy folks by ensuring availability of food at any time of the day. It isn't surprising that they coined their tagline as 'Hunger Savior'.
The idea of 'hyperlocal food delivery' is the idea that brought this concept into existence. And it needs technology to power it. Swiggy launched as a food ordering & delivery platform via a website initially.
Swiggy began operations in the Silicon Valley (Bangalore) by signing up few restaurants. Their Hunger Saviors promise to deliver food within 40 minutes. Soon Swiggy raised their first round of funding and launched the app.
Today, Swiggy is one of the leading food ordering and delivery platforms in India. Their innovation, huge and agile delivery service, no limits on orders placed, and remarkable consumer focus has enabled a host of benefits such as swift deliveries, live order tracking.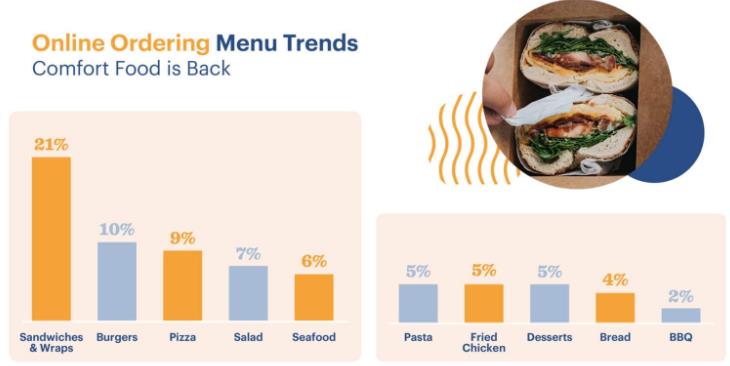 Postmates
Postmates is a unique delivery service with web and mobile app offering to give you the freedom to order exactly what you want from stores / restaurants that lack their own delivery service. If you are looking to satiate your hunger and need to get some stuff picked up too, then you should have Postmates in your mind or rather in your mobile.
In fact Postmates offer 24 hours at select locations. Customers can order a pizza, prescriptions, footwear, or tech products to have them delivered within the hour.
Deliveries are taken care of by Postmates. They would travel using bikes, scooters, cars or trucks to ensure delivery of anything you order for. The delivery fee is based on distance covered and starts at $5. There is also a service fee depending on the purchase price.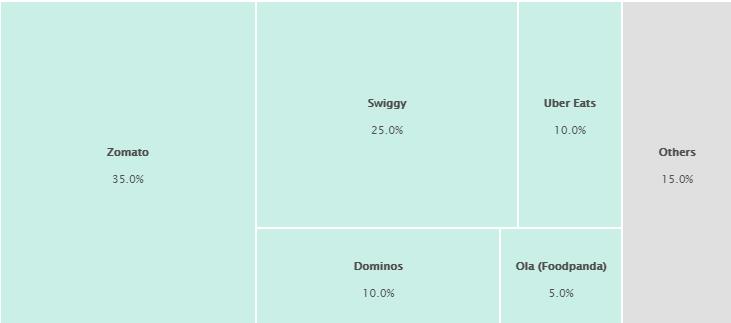 Grocery delivery services
Instacart
If grocery shopping is not your cup of tea, the Instacart is built just for you. Instacart makes it possible for you to shop online either on a PC or a mobile app from various stores, small local shops and large stores. Instacart gets you connected with a personal shopper to pick the stuff you need and ensures delivery within the hour.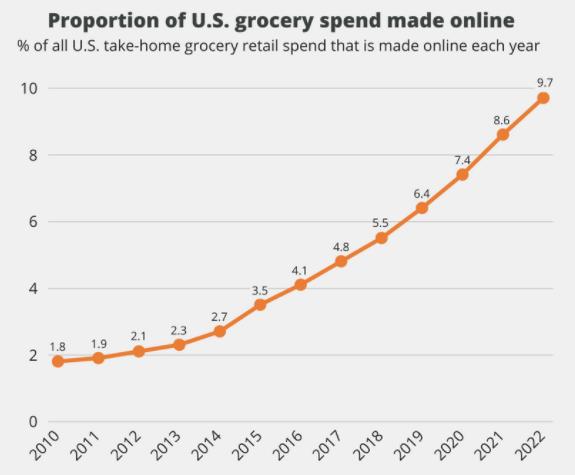 The service operates from morning to late night every day, but the stuff you need reaching you really depends on the operating hours of the store/restaurant you are ordering from. There are special tote bags from Instacart to deliver the stuff you order. The bag is delivered along with your order and collected next time around.
You can sign with Instacart and your first delivery is free. There's Instacart Express (an annual membership) that is similar to Amazon Prime. There is also Instacart gift cards to provide variety to consumers.
Alcohol-delivery services
Drizly
Drizly comes handy when you're in party mode and need to order alcohol or it could be that you are hosting a dinner for friends or relatives and are in short of wine. This app is available for Android, iOS, and the web. Customers can order wine, beer, liquor, mixers, and garnishes, and party stuff such as ice, plastic cups, and bottle openers. Drizly ensures you don't have to leave the comfort of your home to have a good time.

All you got to do to ensure delivery within the hour is order what you need via the app or website and pay for it. A driver will deliver your items as per norms. Drizly does not charge over mark-up prices. In fact you can use the service to send alcohol as a gift and schedule deliveries 48 hours in advance. There are no additional charges in cities such as New York, but in certain locations there could be a $5 delivery fee.
Minibar
Minibar delivers alcohol along with wine, beer, liquor, ice, mixers, garnishes and snacks. Minibar also gives you the option to book a bartender for your party or event. But do check with them as they partner with local stores on the availability of manpower.
After you provide your address on the site the geo-location will enable the website will show you the items available in your vicinity.
After you narrow down your search, you can find more information regarding its origin, pattern of preparation, any additional fees and the delivery schedule. Remember Minibar isn't the one delivering to you, the delivery is taken care by the local liquor stores themselves.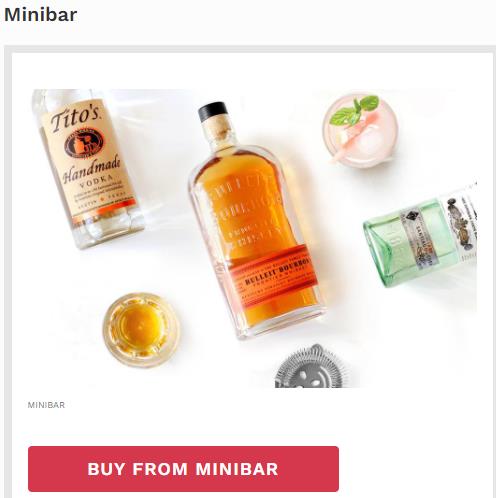 Clothing-delivery services
Stitch Fix
People who hate shopping and are not comfortable of online portals too have Stitch Fix that solves their issues. Basically you sign up and fill out a profile mentioning your size, style, shape, budget and lifestyle. Then choose a delivery date.
A Stitch Fix Stylist selects clothes for you at $20 styling fee. This would be included to the final invoice after you select clothes from the shipment that has been sent to you. You have three days to check them out, keep what you need and return the rest.
Washio
Washio can help folks who forget dry cleaning duties, don't own a washing machine or hate doing laundry. Washio is a dry cleaning and laundry service that will pick your dirty laundry and deliver spotless clothes within a day.
This is available on the web, android, and iOS. Customers can have their laundry picked anytime. But the turnaround is longer on weekends.
Fabletics
Fabletics is your cup of tea when workout and leisure clothes are your feel good factor. Launched by Kate Hudson, this clothing subscription company endeavors to release new collections on a monthly basis inspired / designed by celebrities. These are clothes good to work out in, lounge or snuggle.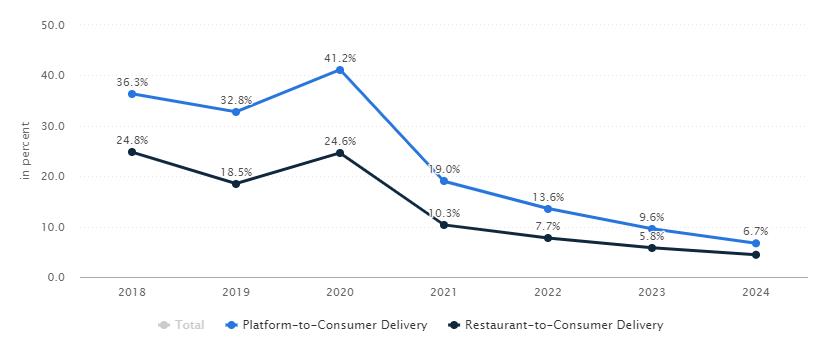 You get a huge discount on your first order and from then on you're charged $50 per month, to purchase an outfit  such as top, bottom, and/or sports bra. You can skip buying any particular month by keeping Fabletics informed and skip the charges for that month.
What Customers Expect
While the needs of individuals could be different, there are certain aspects delivery services need to offer to become successful. We have listed out a few of them:
Free shipping/delivery
Offering free shipping or delivery services will have customers folk to you.
But some services let restaurants dictate their delivery charges, could be as per location. Or then it could also be a flat fee. But consumers know that they are paying for the convenience that comes along.
Fast and/or scheduled delivery
Most grocery delivery services have same-day delivery, as you plan to use it the same day. Most, delivery  services nowadays offer delivery within the hour.
Ease of use
Delivery services are designed make life smooth, but when you find it confusing to place an order, some people may give up even trying. People look for apps that are easy, seamless and not too confusing.
The ability to save an address, link your credit card, save previous purchases, include your preferences, etc these make a delivery service attractive.
Reliability and consistency
There have been times you ordered groceries and it has been substituted. Services and apps have introduced 'if item is unavailable' to supply other goods. There are options if an item is unavailable, the purchaser can either choose another item or remove it from the order.
There are some grocery apps that provide options to mention products you are comfortable with when your initial choice is not available.
Free returns
Ordering online comes with its own risks, that's why businesses should plan to have reasonable return policies that makes it possible to return things without much hassle.
A robust return policy is what makes customers choose one business over another, especially for items like shoes and swimwear, because those fit differently depending on where you buy from. The model for food delivery apps is harder, or even impossible as you can't return a pizza. But then you can always provide a discount or offer freebies later.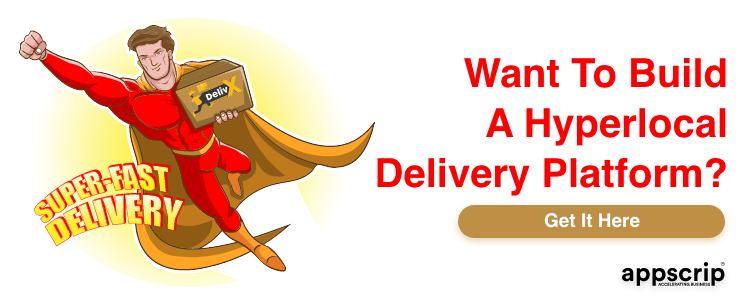 With an Engineering degree and a Diploma in Management under my belt, I worked for 16+ years in the automobile industry with various manufacturers in various capacities. But my passion for writing was overwhelming, hence I turned that into a career. I have been writing for more than 10+ years on various domains including the IT industry. I am sure you will find the 200+ published blogs of mine in here informative, exhaustive and interesting.