Patreon receives membership fees from creators who join the platform to showcase their content and talent.
4 million patrons have joined Patreon in the past 3 years and nearly 200,000 creators are affiliated with them.
180,000 creators have at least one patron which is 9% more than what it was a year back. The number of creators on Patreon increased by 7 times in 6 years and 160,000 new members joined the platform in the same period. In the last two years Patreon registered 48,000 new creators – which is 25% of the total number.
Artists on Apps like Patreon earned $1 billion last year. This is double to what it was in 2019. In February 2021 Patreon creators earned $21.74 million while in February 2020 it was $12.5 million – which is 68% higher.

Patreon takes 5% to 12% cut out of the income generated by creators. The cut is also subject to the product plan chosen by each creator. Assuming an average revenue of 8%, Patreon earns $80 million in annual revenue each year.
How Patreon / Apps Like Patreon / Subscription Model Apps Work?
Subscription business models are based on selling a product or service on a monthly or yearly payment model. The focus is on customer retention and not customer acquisition. Subscription business models focuses on revenue generated on a regular basis. This way a single customer pays multiple payments for prolonged access instead of a large upfront one-time payment.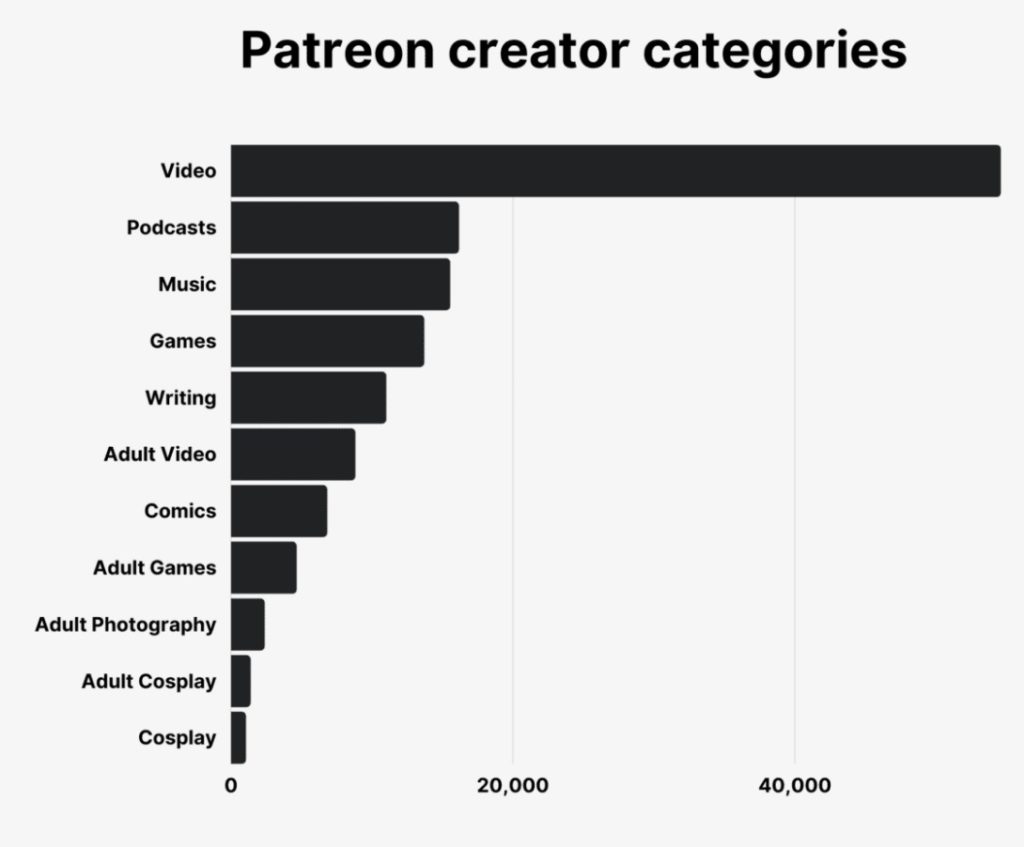 Here are some features that Patreon or similar apps can provide for their creators and business owners.
Support Creators Effectively
Creators can set up an account on Patreon and launch their new venture. Or add a new feature to their existing business. Now they can go ahead and post content on the platform. Thus they don't require social media handles or a YouTube channel or even a website to begin a career. But these can be taken up at a latter stage.
Creators can work from anywhere, be it homes or any other location. Setting up a website and acquiring traffic takes time. But Patreon operates in a niche which attracts clients in itself.
Build An Able Audience
Patreon helps build an audience quickly as traffic to the site is funneled. Creators can also advertise to patrons of their presence here.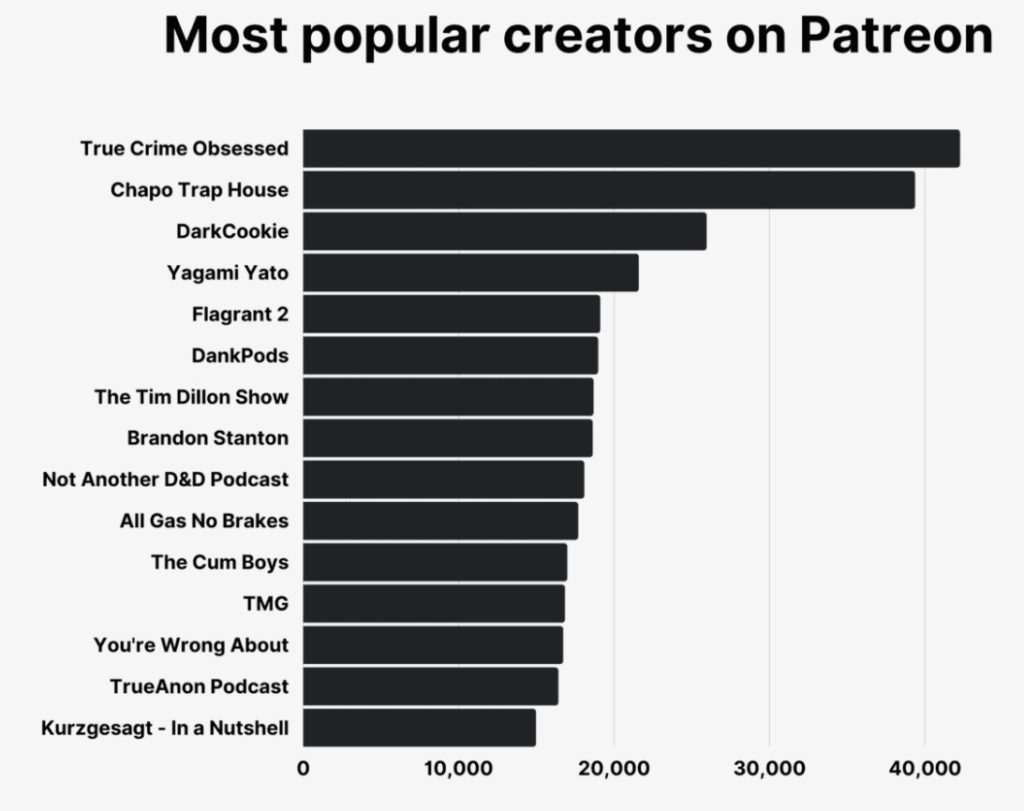 Slowly but surely creators can build a community by posting content consistently. As with other channels and other mediums building an audience takes time and effort.
This is where offering membership helps as it builds exclusivity. And it helps enhance online presence and business growth.
Set Membership Tiers
Patreon offers various membership tiers. This gives a choice to patrons to select something as per their interest.
Now creators can decide what needs to be shown in each tier. Basic plan grants access to certain posts. While more expensive memberships could include live video or chats.
While creating a subscription model app you can have different tiers that adds flexibility.
Make A Steady Income
Apps like Patreon offer creators an income stream which could be more consistent than ad revenue.
Creators can set the pricing for every membership tiers. This can be done by determining the value of content being posted.
Creators can charge on monthly basis or per creation. Monthly pricing helps regular and consistent revenue at all times. But charging per creation could bring better returns if you can post consistently.
Be Consistent
But apps like Patreon demands consistency. If a creator is not consistent they could lose clients. Creators need to add value so that followers are keen to have an active subscription.
Patreon takes a cut of monthly earnings, hence Patreon's success depends on the success of its creators.
More Control Of Page
Patreon may not control creators directly, but they control their incomes. As long as a creator consistently shares content, it's a win-win situation for both.
That's any day better than revenue from ads or even brand sponsorships. A subscription app offering control over earnings will attract a lot of creators.
So apps like Patrean helps with few additional features is a good start.
Post All You Like
Patreon is a good platform for creators to decide a content strategy. Creators can use:
Videos
Podcasts
Music
Articles
Anyone creating content regularly can begin enrol in a subscription app like Patreon. While creating an app like Patreon consider how you propose to support different types of content.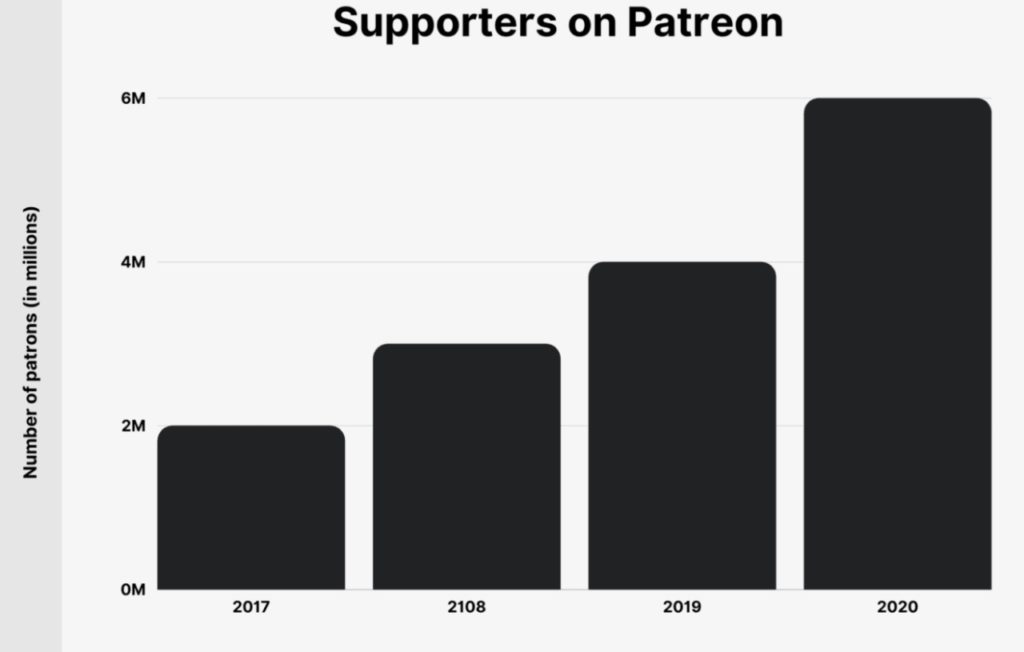 This will help you attract all types of creators. When you promote only a certain type of content, you attract creators of that niche alone.
Core Features of Apps Like Patreon
Consider the following features
Creator Page Imperative
When a creator signs up with Patreon, they get a creator page that that is hosted by the platform. The creator avoids expensive website hosting expenditure and still can build an online presence.
People who use Patreon can then share a link on social media or on a personal website (if they have one). This will encourage people to visit them and turn into a patron.
They can create an introductory post or video summarizing what is available on their page. When someone joins, they can view posts that is available for the membership tier selected.
Membership Tiers For Patrons
Patreon Lite option doesn't have tiers as an option. While other levels allow creators to set membership tiers. This makes it possible for creators to produce content for different levels. They can share more content at a higher rate.
This is an excellent feature because patrons are now aware of the different tiers and would be keen to know what is available in other tiers. Overall the creator and Patreon makes more money.
Creators can also use tiers in such a manner that the patron is satisfied with the returns on his investment. It is possible some patrons may not want to spend too much money initially, but later on are convinced to invest higher sums.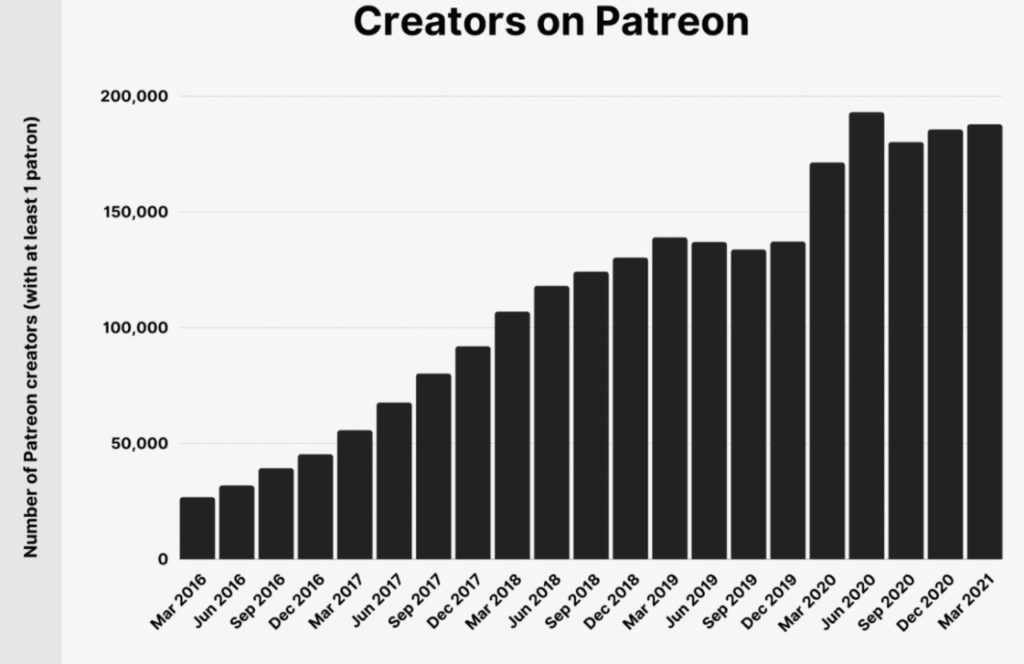 Varied Communication Tools
Being able to communicate with patrons is vital for creators. If you have decided to have a subscription app, consider several communication such as:
Emails
Direct messaging
Posts on the creator page
Sending emails is an easy manner to notify patrons regarding new posts, but they could get lost in a stuffed up inbox. While direct messaging allows patrons to get their queries answered by creators. This will help build a better relationship with their audience.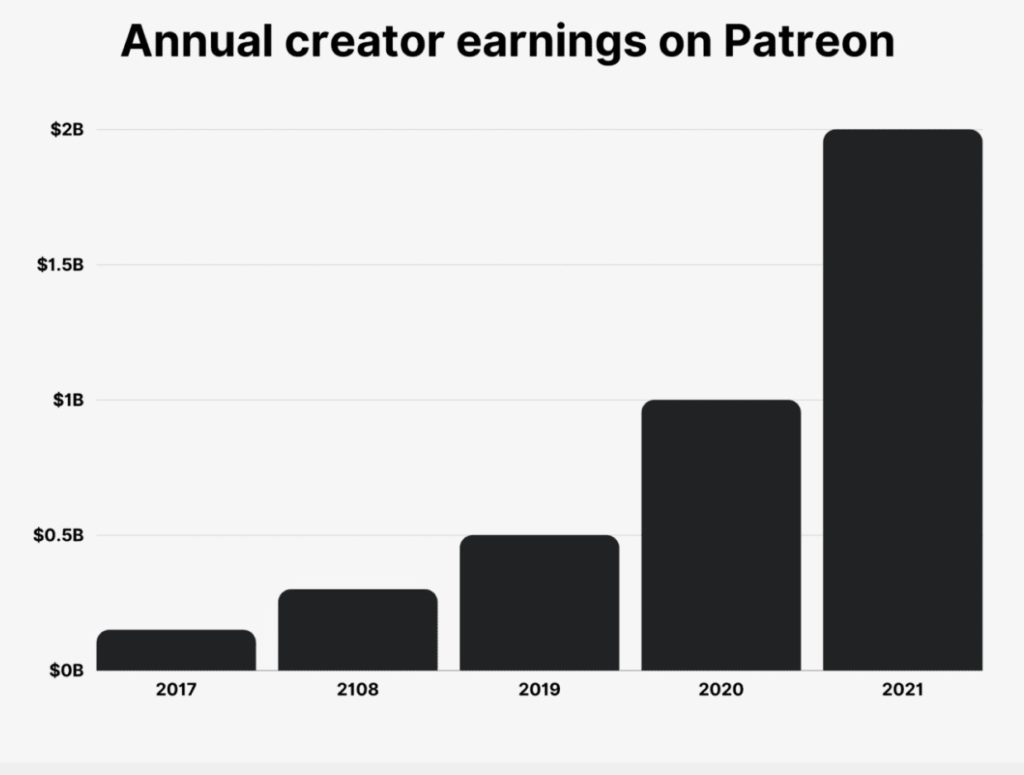 If you create a subscription app, add better communication tools. This will help support creators and their followers. Creators will also find more way to share content.
Offering group chats is another good idea as creators can share content with several people at one go. Or go for email segmentation so that creators can share content differently depending on membership tiers.
Business Tools For Creators
Patreon provides huge income to many creators, so it makes sense to provide business tools. Creators can use these tools to track payments and monitor LTV of their content.
Creators are advised to treat Patreon as a business app. Include features that will help creators monitor their earnings and check page performance.
Also consider offering analytics so that creators can track conversion rate, revenue from users, time spent on page, check number of visitors, etc. Then, creators can manage their page to get more supporters and earn more. Therefore the app also profits.
Flexible Payment Schedule
Along with business tools, Patreon lets creators pay themselves on a regular basis. Creators can set up an automatic deposit to their bank account / PayPal account to receive money at a regular frequency.
The platform also lets you withdraw money anytime. This is beneficial as you feel like you are your own boss.
Allowing creators to set up schedule on their volition will attract many.
Workshop For Creators
Patreon offers workshops for creators to teach them how to be successful on their platform.
Apps like Patreon make money only when the creators earn them. If Patreon assists creators to make more, the platform also increases their earning.

Offering workshops will attract hoards of young people as the present generation is keen regarding this niche.
Bring in experts or stars or celebrities is also beneficial as it brings in a lot of good vibes with it. Offer workshop on various topics like digital marketing, communication, soft-skills, etc.
Patron Support For Creators
When a creator begins subscription model, they are in charge of the entire setup. So now they have to create content, promote the content, advertise to patrons, and take up customer support as well.
Patreon takes care of customer support for creators. Questions regarding payments, outages, issues, tiers, technical issues, are solved by Patreon.
Now creators can focus on creating quality content. Patreon creators maybe moonlighting on this venture and may not have time for other nitty-gritty than creating content.
Don't Forget A Mobile App
Patreon is both a website and a mobile app that creators have to dabble their skill on. Therefore while creating a subscription app, consider to develop both a website and an app.
Website is ideal for uploading videos or photos. But an app allows creators to send messages to their supporters anywhere. And nowadays smartphones are prevalent, therefore having an app is imperative.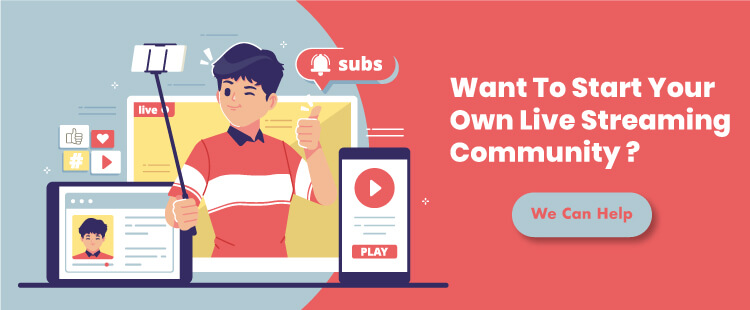 With an Engineering degree and a Diploma in Management under my belt, I worked for 16+ years in the automobile industry with various manufacturers in various capacities. But my passion for writing was overwhelming, hence I turned that into a career. I have been writing for more than 10+ years on various domains including the IT industry. I am sure you will find the 200+ published blogs of mine in here informative, exhaustive and interesting.